It's Friday the 13th and it's Halloween season, so this is the perfect time to plan your visit to these haunted spots and test out your ghost hunting skills! Even if you're not an up-an-coming paranormal investigator, but enjoy history and getting the heebie jeebies, then you're guaranteed to love each of these spooktacular locales. For those of you that do brave any of these haunted hotspots, be sure to tag us in photos of your adventure and let us know in the comments how creeped out you got during your visit!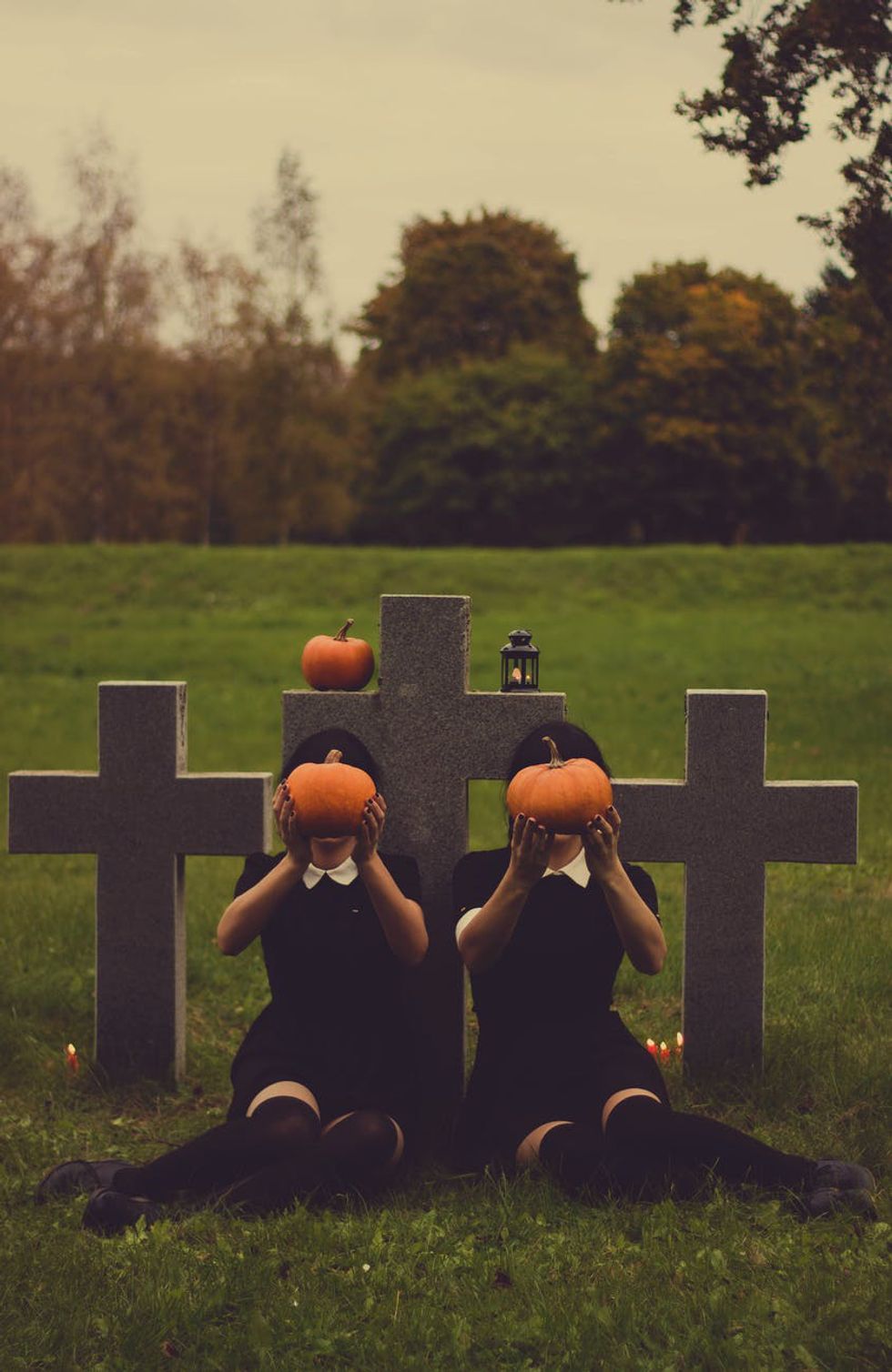 Pexels
1) Trans-Allegheny Lunatic Asylum - Weston, West Virginia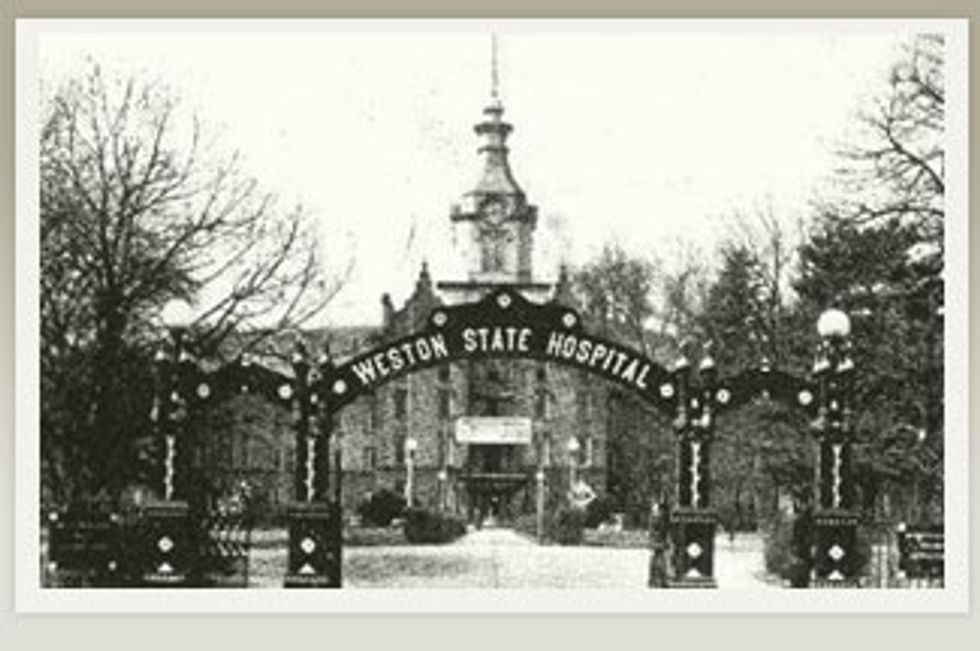 trans-alleghenylunaticasylum.com
The Asylum opened its doors in 1864 and was designed to house 250 patients. However, by the 1950s, it was holding 2,400 patients in crowded and often squalid conditions. Additionally, the facility practiced rather barbaric forms of "treatment" including lobotomies and electro-shock therapy. The Asylum finally closed in 1994, but while it was open, hundreds of patients died inside the facility. Since closing, visitors and ghost hunters alike have reported apparitions and shadowy figures being sighted roaming the halls of the former mental hospital.
How to Visit: In October, the Trans-Allegheny Lunatic Asylum offers ghost tours, ghost hunts, and flashlight tours. You can even attend the costumed Asylum Ball this month. Otherwise, the Asylum offers historical day tours throughout the week, Tuesdays through Sundays.
2) Eastern State Penitentiary - Philadelphia, Pennsylvania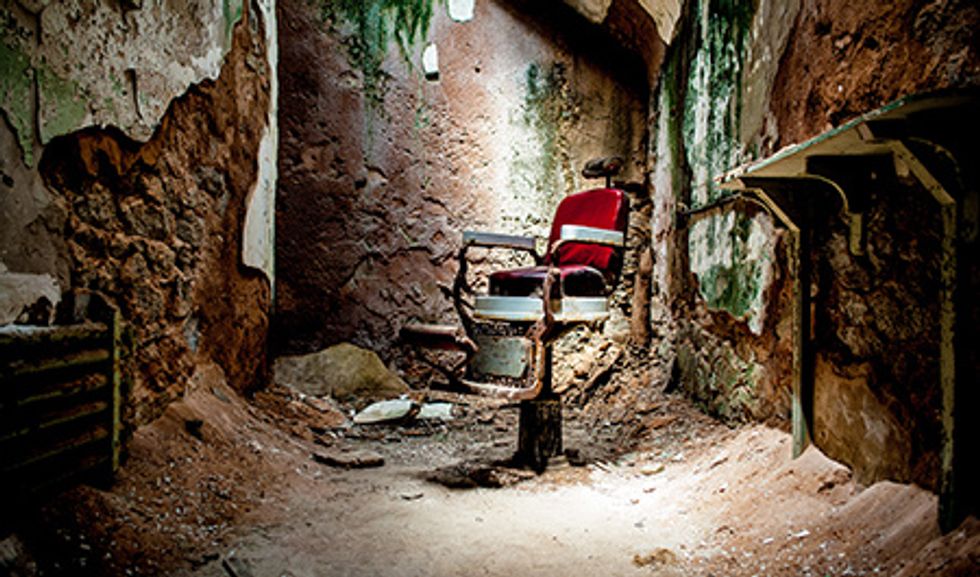 easternstate.org
The prison first opened in 1829, and is considered one of the most haunted places in the world. The gothic style prison was the first in America to implement solitary confinement: prisoners faces were covered when they were being moved, and they even had them wear specific masks for work duty that were so heavy prisoners couldn't communicate with each other while wearing them. The solitude drove many to madness and led to high numbers of suicide within the prison. Throughout the years, the prison experimented with different varieties of "reform" on their captives, most of which involved bizarre forms of punishment and torture.
After finally closing its doors in 1971, the prison is believed to be haunted by many of the tortured souls that were trapped within its walls - with numerous accounts of apparitions skulking the corridors and voices whispering behind cell blocks having been reported throughout the years.
How to Visit:Eastern State Penitentiary is open for tours 7 days a week, throughout the year. ALSO, in the fall, they transform in the evenings into a terrifying haunted house inside the prison called Terror Behind the Wall and you can get your extra spooks by purchasing your tickets for that adventure!
3) The Stanley Hotel - Estes Park, Colorado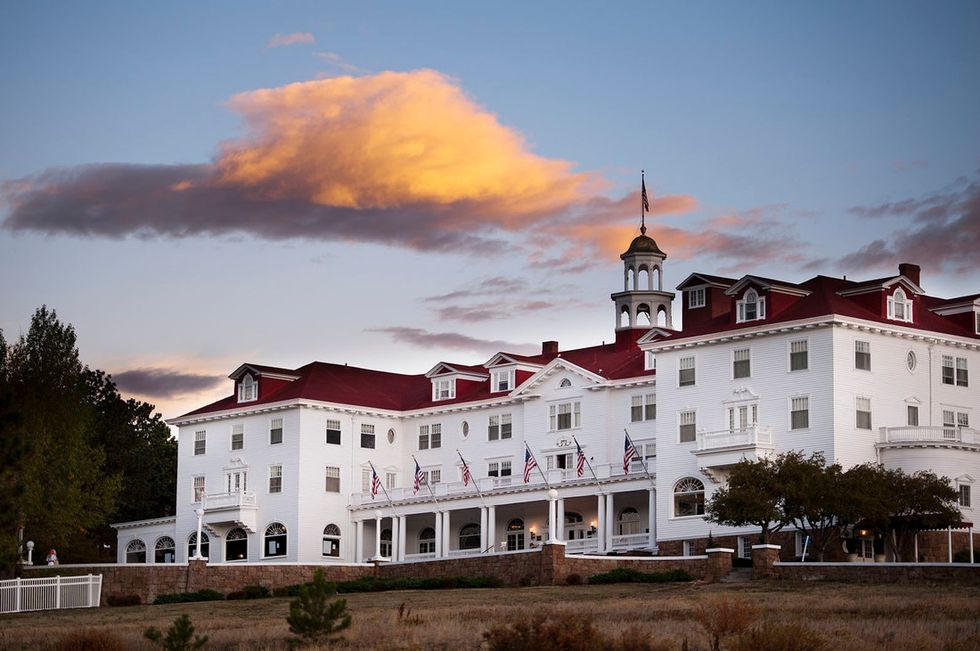 stanleyhotel.com
Oh, yes, the very hotel that inspired and was filmed in for Stephen King's The Shining can check you in as a guest! The beautiful hotel, which is rather isolated in mountains and wilderness of, was opened in 1909 by the couple Flora and F.O. Stanley. According to guest, staff, ghost hunter accounts, and lore - the couple still remain at the hotel. Numerous reports have been made of guests waking up to having their bags unpacked, hearing children's laughter, and lights going off and on. Apparently, F.O. Stanley will make an appearance in photographs taken by guests in the hotel, while Flora Stanley can sometimes be heard playing the piano in the music room at night.
How to Visit: The hotel offers daytime tours as well as ghost tours for those looking for chills. For the especially daring, you can book a stay at the Stanley. And for the month of October, there are special events such as a Murder Mystery Dinner, The Shining Ball, and Halloween Masquerade Party!
4) Villisca Axe Murder House - Villisca, Iowa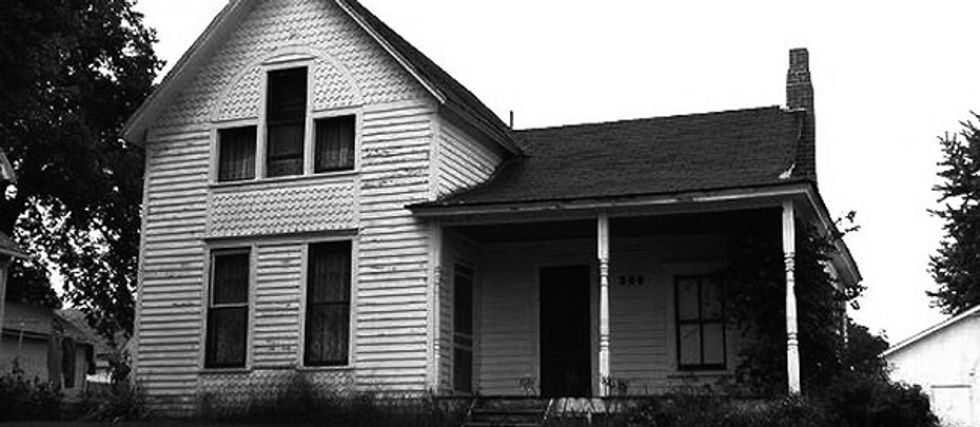 villiscaiowa.com
On this quiet street, an entire family of eight was brutally slain in the night while in their house in 1912. The murderer or murderers were never caught, and it is believed that the Moore family (as well as the two Stillinger girls who were spending the night), who justice was never found for, haven't left their home. Psychics and ghost hunters alike have have reported strong paranormal presences within the house, as well as reports of moving objects, furniture breaking, and children's voices being heard. Find out for yourself!
How to Visit: Daytime tours are available daily Tuesdays through Sundays. Or for those seeking thrills and chills, overnight tours are available for groups. After being given the walk-through, you and your group are left with the key to the house and to stay the night at your own peril!
5) Myrtles Plantation - St. Francisville, Louisiana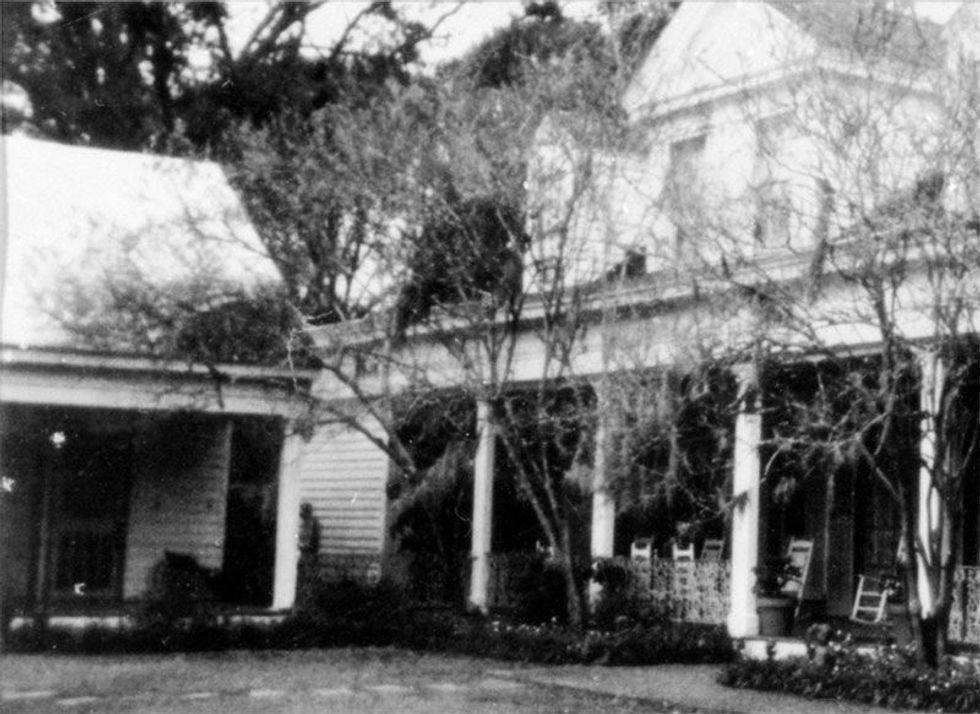 myrtlesplantation.com
Heralded as one of America's most haunted homes, the Myrtles Plantation is a centuries old home with mayhem, murder, and mystery under its roof. Thought to be built on an ancient Native American burial ground, that's already going to build on some bad juju...literally. While it is said that there are at least twelve ghosts that haunt Myrtles Plantation, perhaps the most well known spirit is that of Chloe - a young former slave. As the story goes, Chloe was caught eavesdropping by her master so he cut off her ear. Seeking revenge, she poisoned a cake which killed two of her master's daughters. Chloe was later hung, but apparently she still spends her time roaming around the plantation….
How to Visit: The Myrtles Plantation offers Daily Mystery Tours to explore the plantation and learn more about some of its history and intrigue. For those who are looking for some extra spook, Evening Mystery Tours are also available after sunset - but definitely make your reservation ahead of time!
6) Whaley House - San Diego, California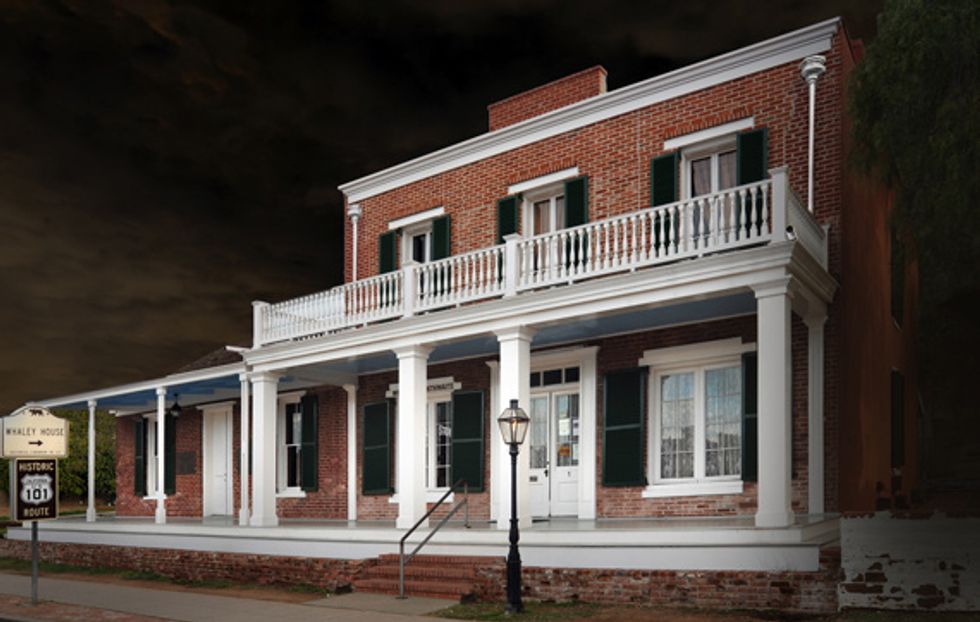 whaleyhouse.org
Continuing with the theme of building property on land with negative energy: the house the built on the site of one of San Diego's most famous public executions. That didn't stop Thomas Whaley from purchasing the land in 1855 and moving his family into the home he built by 1857. Not long after, misfortune hit the family: their 18 month old son, Thomas, passed away. Years later, their daughter Violet took her own life in the house. Over time, most of the Whaley family that lived in the house, died there, as well. The house was eventually converted and preserved into a historical site and museum - but there have been frequent experiences by staff, visitors, and paranormal experts in the house including sightings of Thomas Whaley, Violet, Anna, as well as baby Thomas!
How to Visit:The Whaley House offers both daytime tours as well as private after-hours tours that start after 10pm - good luck!
7) Bachelor's Grove Cemetery - Midlothian, Illinois
Pexels
One of the most notorious cemeteries in the country, Bachelor's Grove may only have 82 plots, but it's seen countless deaths. Established in 1840, the cemetery and surrounding area were soon abandoned and many of the plots were left unused. The area became infamous, however, when it was used as a popular dumping ground for Chicago's crime families in the 1920s and 30s. While there have been many specter sightings, the mascot of the cemetery, so to speak, is the Madonna of Bachelor's Grove. This lady in white has been spotted by many visitors over the years, and is often seen sitting atop a tombstone staring out towards the forest.
How to Visit: The cemetery is accessible to the public during the daytime, but guarded at night, so trespassers beware!
8) Bird Cage Theater - Tombstone, Arizona

tombstonebirdcage.com
After opening its doors in 1877, this once gambling hall, saloon, and brothel encapsulated the true Wild, Wild West. Even the New York Times lauded the Bird Cage as "the roughest, bawdiest, and most wicked night spot between Basin Street and the Barbary Coast." While the Bird Cage may no longer be the rough and tumble saloon it once was, it is now infamous as being one of the most haunted spots in the United States. More than twenty-six people died by either knife or gun fight here, and the walls are literally still riddled with bullet holes - over 140 to be exact.
Apparently, the party hasn't ever died at the Bird Cage Theater, with employees and visitors reporting experiences with being touched or pushed, and ghostly sightings of both cowboys and prostitutes. Additionally, there have been numerous accounts of people hearing music, shouting, and laughter coming from the Theater late at night -- some spirits know how to have a good time, even in the afterlife!
How to Visit: The Bird Cage Theater is open for daily self-guided tours. They also offer Ghost Tours nightly, including a complete lights out portion of the tour for our amateur paranormal investigators!
9) Florida Theatre - Jacksonville, Florida

floridatheatre.com
The theatre first opened in 1927 as a movie theatre, and its stunning art-deco architecture and decor transports you back into the beauty of the 20's in one of Florida's first theater "palaces." While there have been many reports of patrons and employees seeing ghosts or hearing humming sounds, the most notorious figure of the Florida Theatre is the man in the balcony. Thought to have been a former employee from when the Theater first opened, this man continues to keep watch over his beloved theater and has even been spotted waving. Look for him in his favorite seat in the balcony -- section 500, seat E2!
How to Visit: The Florida Theatre is open to the public, so you can visit year round! Check the events section of their website for occasional paranormal tours, or just visit yourself and if you're brave, see you can venture onto the balcony and perhaps you'll get a visit from the theater's most famous ghost!
10) RMS Queen Mary - Long Beach, California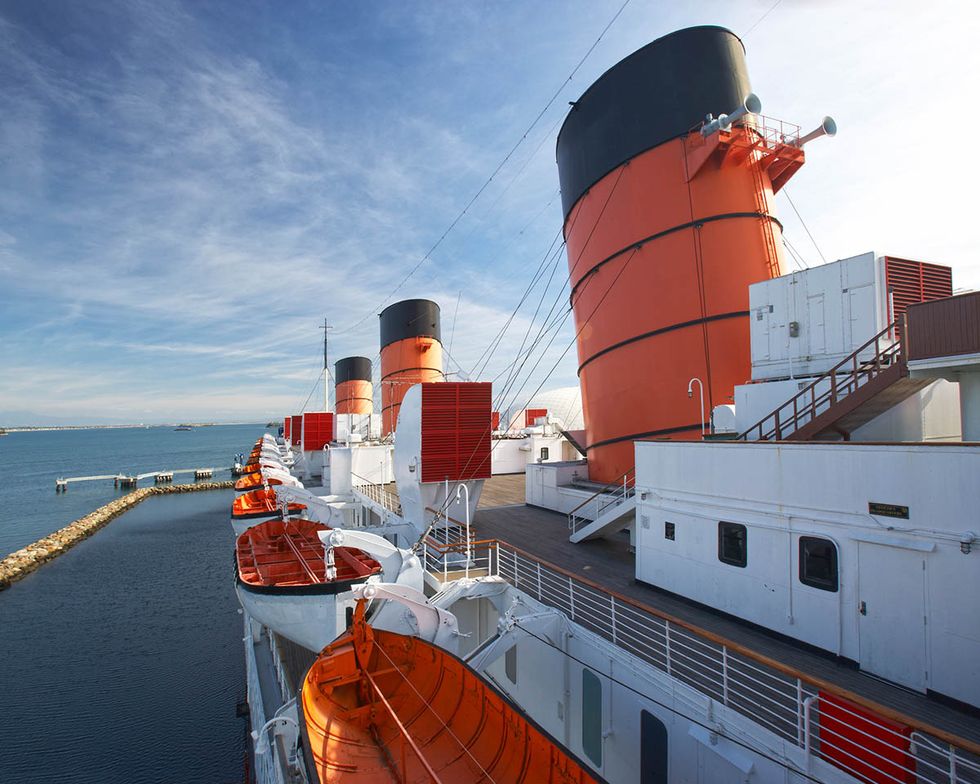 queenmary.com
The RMS Queen Mary was built and served as a luxury ocean liner from 1936-1967, and she hosted plenty of celebrity guests of the day including Clark Gable and Winston Churchill. Once WWII broke, she served a stint as a war ship and was transformed from her luxury garb to be painted grey and nicknamed the "Grey Ghost" while she helped ferry soldiers to the frontlines of battle. At war's end, the ship was changed once again to a luxury liner and later purchased by the city of Long Beach, where the Queen Mary is now docked and serves as a hotel.
However, the history of the RMS Queen Mary isn't perfect, there are records of nearly fifty deaths aboard the ship. Those who've visited the ship, from employees and guests to paranormal investigators and psychics, have reported plenty of paranormal activity throughout the years. Many have experienced slamming doors, knocking, lights going out, hearing children, and feeling the temperature suddenly drop. While others have also seen and had encounters with some of the ship's many ghostly guests, the most notorious being a former crew member who was crushed to death by a watertight door, children who allegedly drowned in the pool, and a woman in white who stays in one of the luxury suites and likes to dance!
How to Visit: Since the RMS Queen Mary is now a hotel, you can book your stay aboard the ship and have your own spirited adventure! Have a special event coming up? You can reserve the Queen Mary all to yourself, if you please. The ship also offers Daytime Tours that you can book, and for our thrill seekers: Evening Haunted Tours are also available! Additionally, during Halloween season, the Queen Mary transforms into the Dark Harbor offering the ship as a haunted house of sorts with terrifying mazes and scares around every corner designed specifically to test even the bravest of ghost hunters!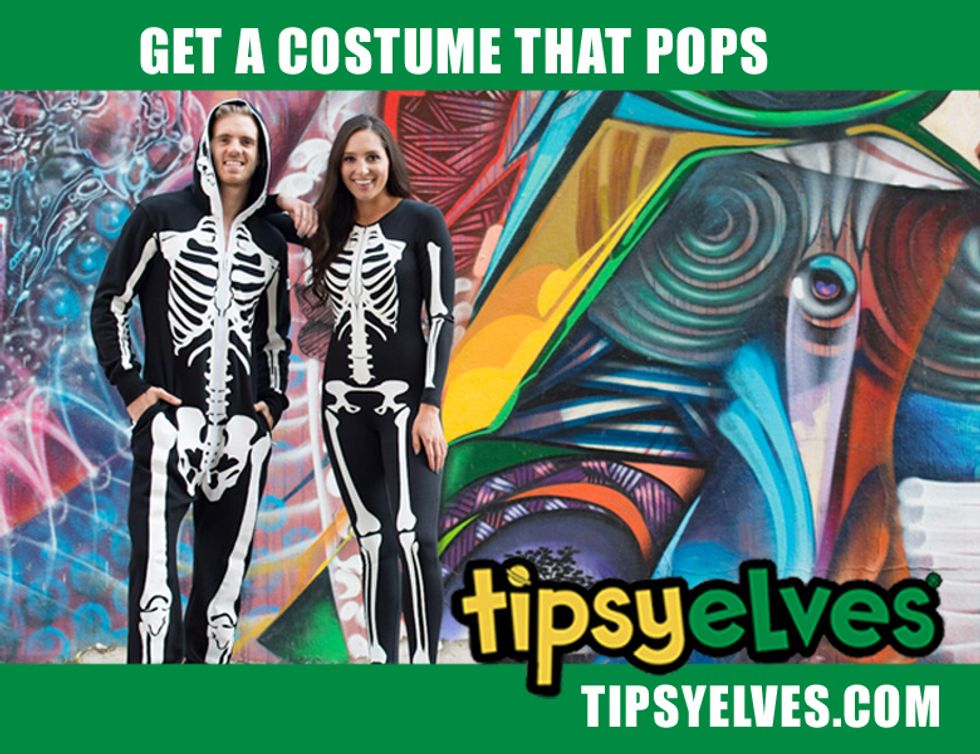 Get Ready for Halloween!! Find Your Costumes at TIPSY ELVES!