If you are experiencing a life-threatening emergency, please call 911.

Emergency rooms can be incredibly crowded, stressful, and expensive, so if you don't need treatment for a life-threatening injury, you might be better off going to an urgent care clinic open 24 hours a day, 7 days a week whether or not you have health care or an insurance plan.
These medical facilities are usually more affordable and personalized and less busy than actual emergency rooms (which can land the uninsured—and often the insured—with crushing bills, thanks to our broken healthcare system). If you suffer from chronic pain or are experiencing a non-life-threatening illness like a sore throat, pinkeye, migraines, skin rashes, and the like, or if you need stitches or minor burn treatment, these are ideal locations with extended hours to get the care you need.
Plus if you live in NYC, you're almost guaranteed to be near a quality urgent care locations at all times. Here are five convenient 24-hour urgent care emergency clinics in New York.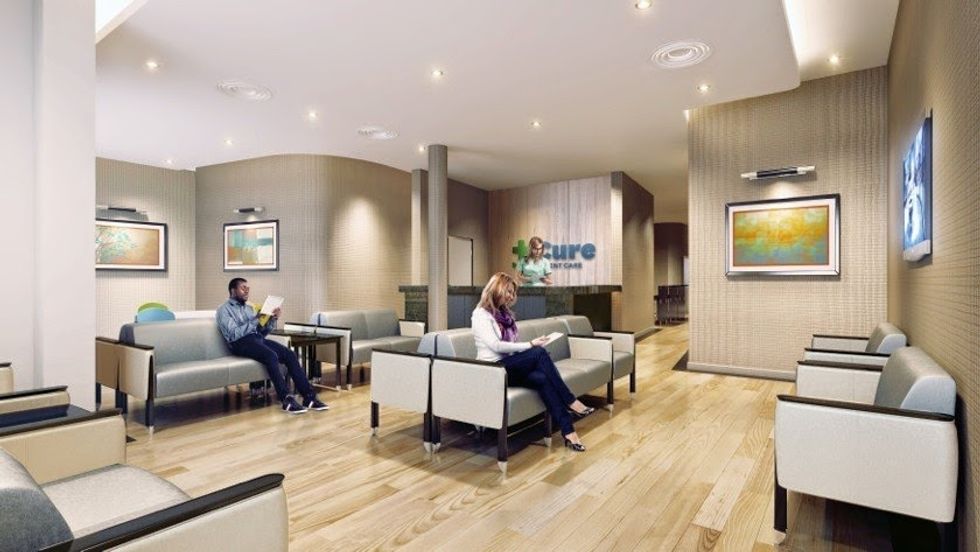 Urgent Care Clinical Trials
952 5th Avenue Suite 1D New York, NY 10075
212-737-1212
Founded by Dr. Ronald Primas, TravelMD offers 24/7 services, either at home or in-staff. This facility focuses on integrative and holistic healing and specializes in treating travelers and foreigners.

84 Amity Street, Cobble Hill, Brooklyn, NY
A host of glowing reviews proves that NYU Langone runs an excellent emergency facility in Brooklyn's Cobble Hill neighborhood. The clinic is open 24 hours, and its website allows you to see your wait time in advance of going to the ER.
Online
415-488-8344
This unique urgent care facility allows you to book an appointment and meet with a doctor online, who can then prescribe you medication to pick up from your local pharmacy. They offer appointments for $99 for people without insurance, so be sure to check for any caveats, but this is a great option if you're looking for (relatively) affordable care from home.
House Calls / Location By Appointment
646-526-2353
Studio Med offers house calls, prescription services, and 24/7 service. They offer pediatric and adult services and service all five boroughs of NYC.
255 Greenwich St, New York, NY 10007
646-687-7600
This office offers speedy service and efficient medical care. Accessible on the phone, clean and organized and cheaper than a regular emergency room, this studio is perfect for anyone needing non-emergency care at any hour of night.