New York City is one of the best in the world for a true culinary adventure. All sorts of cuisines are available from the sinfully sweet to the satisfyingly savory, and The Big Apple is giving New Yorkers as well as visitors from all over the planet a bite of the extraordinary.
One popular sweet treat is the macaron. If you've never eaten one, you're missing out on utter perfection. As per Baking Bites, "French macarons are thin, flavorful meringue cookies that are sandwiched together with some kind of filling. The meringues are what make the cookies unique. They have a smooth, crisp shell and a moist, chewy interior. They are made with egg whites and lots of ground nuts, which helps them to attain that chewy texture."
There are endless flavors with all sorts of tasty fillings stuffed inside these bite-(or two)sized cookies sent from heaven, and 3 amazing spots in NYC where you can get some of the city's very best. After sampling macarons from these hot spots, you'll never go back to store-bought crumbly chocolate chip cookies ever again!
Bouchon Bakery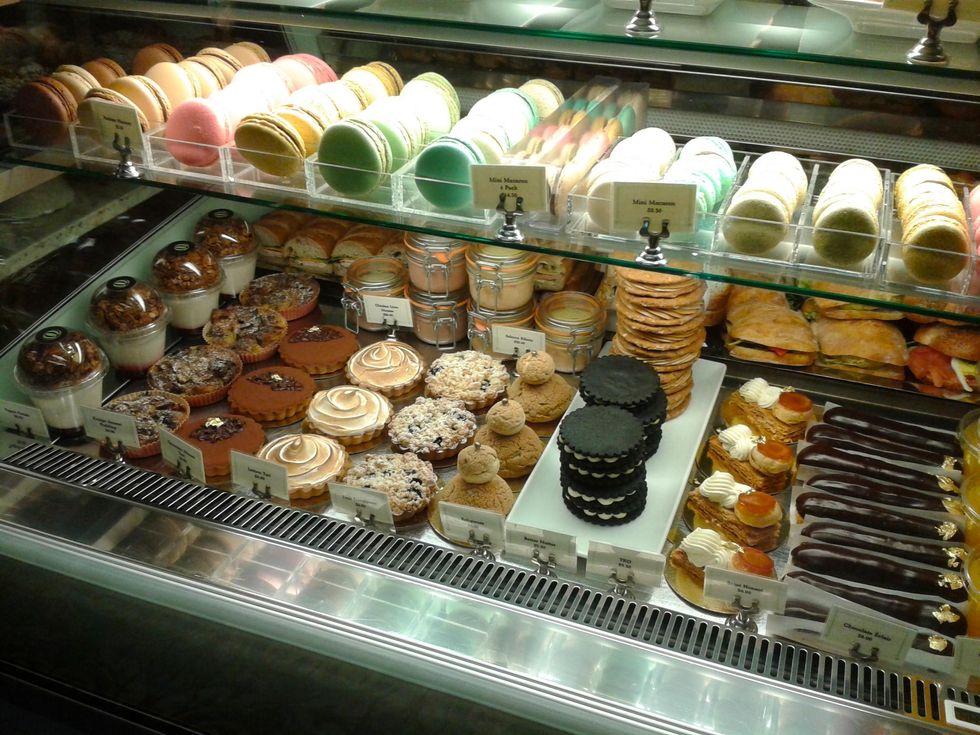 Via nowimhungry.com
Head on over to breathtaking Rockefeller Center or the hub of Columbus Circle and indulge in macarons from the popular Bouchon Bakery. With tried and true flavors including pistachio, caramel, vanilla, chocolate, plus specialty seasonal delights, these marvelous macarons will make you realize why the macaron mania is in full force. Renowned chef Thomas Keller has successful restaurants and bakeries all over the U.S., and his world-class appeal makes his eateries among the most popular with foodies and celebs alike. Bite into pure bliss as you realize what a well-made macaron ought to taste like.
François Payard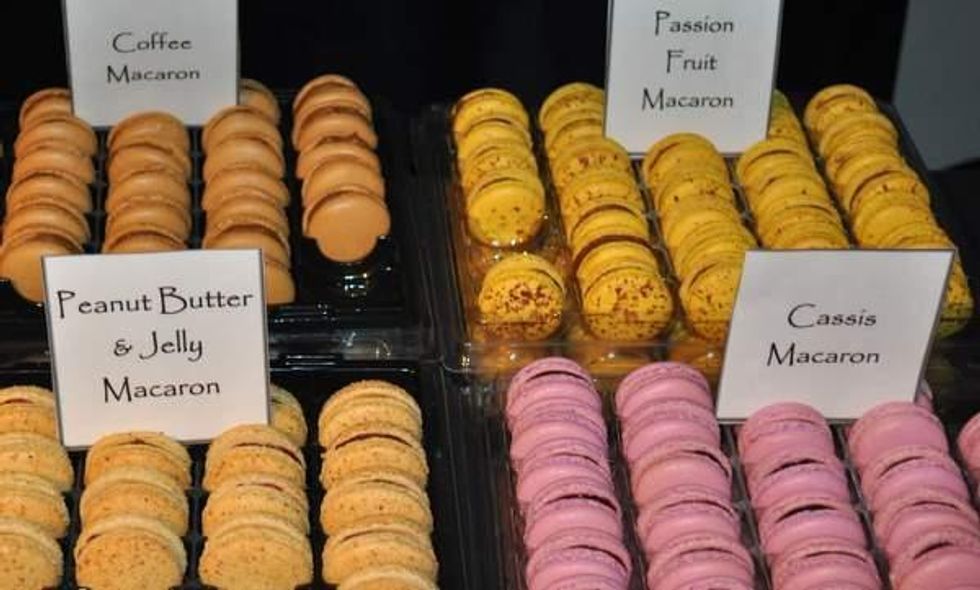 Via cityspoonful.com
François Payard has locations on Murray St., at the Plaza Food Hall, and in the Village, and you will find macarons among other tempting baked offerings at all of them. The bakery's signature macarons come in flavors such as vanilla bean, salted caramel, coffee, passion fruit, fresh raspberry, and more, and each one is special and delectable in its own way. The creamy ganache filling François Payard creates is like none other. As a third-generation pastry chef, Payard's talents in the kitchen seem to be genetic. He's even called the macaron, "The new cupcake!"
Epicerie Boulud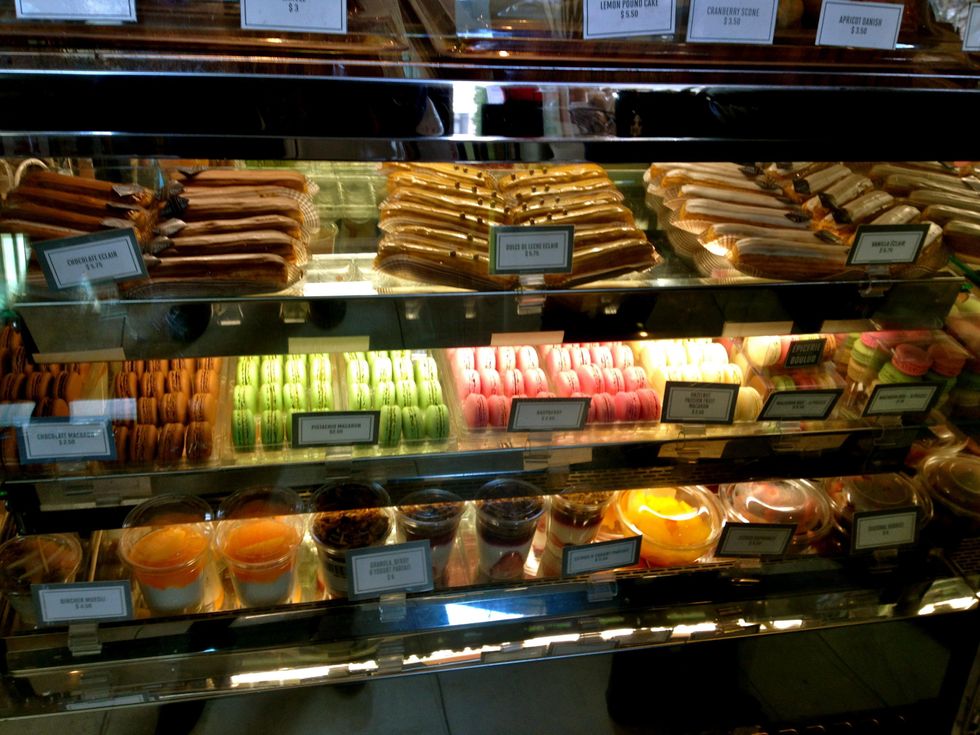 Via perfectmacaroninnyc.wordpress.com
Award-winning chef, Daniel Boulud knows how to build a successful eatery, and his savory fare as well as his pastry menu is rated among some of the best food on Earth. Head over to his Epicerie Bouludfor a more casual dining experience where you can snatch up some of the best macarons NYC has to offer. Whether you're at Lincoln Center, the Plaza Food Hall, or down by the World Trade Center, a macaron (or a dozen) has your name on it. The crisp shell and decadent filling makes his flavors like raspberry-ginger, coffee, and caramel tickle your taste buds.
Are you ready to munch on a macaron? Let these 3 spots hit the spot as you say "Mmmm" to macarons!