If dressing up to scare trick-or-treaters or having a Halloween movie marathon isn't enough for you this year, then consider visiting Denver, Park City, or Coarsegold to join their celebrations of all things weird and creepy-crawly. Whether you've been longing to use fake blood with a zombie outfit or think your dog has the best costume on the planet, these events will give you the chance to show off and win prizes.
1. Denver, Colorado: Zombie Crawl
13th Annual Denver Zombie Crawl today: 9Things to do in Colorado this weekend https://t.co/3m1wpE11vj https://t.co/GjJXhF4IbT

— 9NEWS Denver (@9NEWS Denver) 1538829604.0
Zombie Crawl is a chance to pretend you're on The Walking Dead. For more than 10 years, downtown Denver residents have enjoyed one of the biggest Halloween events in the country. Get your fake blood and costume ready and be prepared for large crowds, because previous celebrations attracted 25,000 undead.

The event usually starts in the morning, with vendors open for those who need to fuel up on fake brains. If you can't figure out how to apply liquid latex to your face, then makeup booths are there can help. Join the trivia challenge and the costume contest in the afternoon. Finally, you can learn the "Thriller" dance with other zombies. For those unwilling to return to the living, there are usually several afterparties at local clubs.
Just leave the fake and replica weapons at home, because Zombie Crawl doesn't allow them.
2. Park City, Utah: Howl-O-Ween on Historic Main Street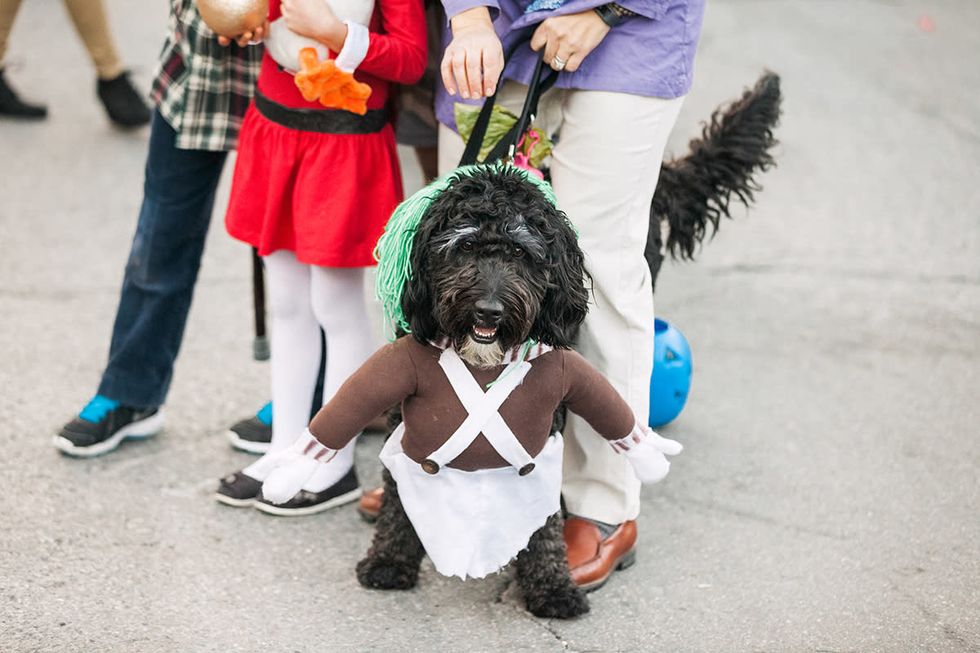 Visit Park City
Historic Main Street goes to the dogs at the annual Howl-O-Ween celebration in Park City, Utah. This family-friendly Halloween event gives pets and their owners a chance to show off their costumes. Main Street shuts down traffic so the dogs can take over and strut without danger.

From best dog/family combination to best large dog, there are chances to win multiple prizes. Owners often try to match or coordinate their costumes with their pets, so be prepared to see Dorothy and Toto along with Yoda and Luke.
Main Street also offers trick-or-treating for kids and drink specials for adults who spend all day adjusting the Superman capes on their dogs.
3. Coarsegold, California: Tarantula Festival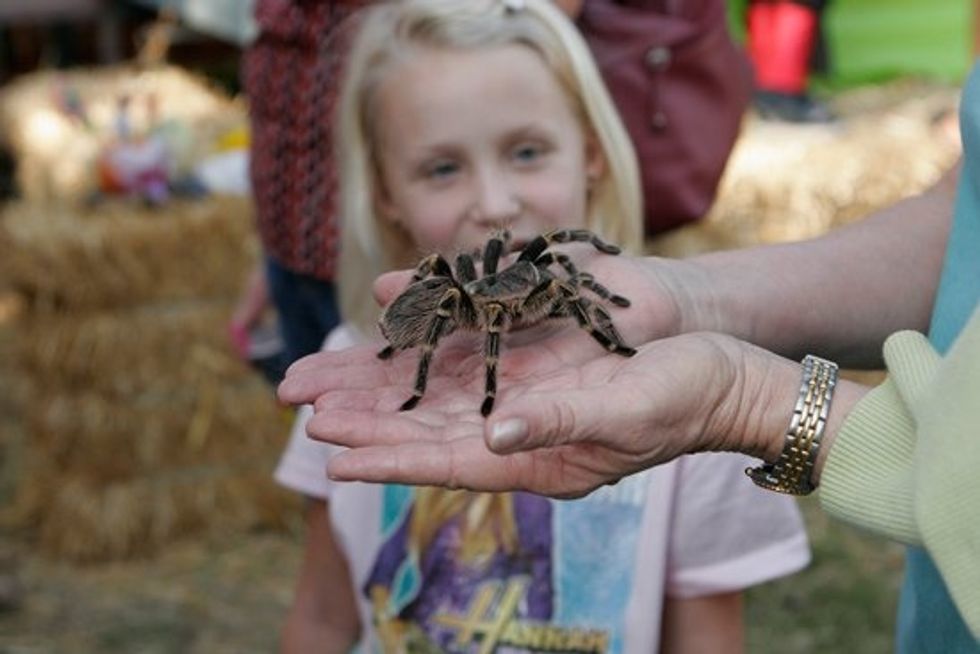 TripAdvisor
For more than 20 years, residents of Coarsegold, California, have been celebrating Halloween with the Tarantula Festival. The annual event is at the family-friendly Coarsegold Historic Village. The morning usually starts with the pumpkin dessert contest and pumpkin decorating, which is followed by a tarantula poem contest.

If tarantulas make you shiver, you'll get a chance to shriek at the official "Scream Off" Contest. Then, you can enter the Hairy Leg Contest, which is open to both women and men. The festival also includes a pizza-eating contest, races, crafts, and costume competitions. The highlight is the live Tarantula Derby, where proud owners race their spiders to compete for the fastest time.
If Halloween at home looks boring this year, then consider traveling to one of these three cities to participate in their events. You won't have to deal with snarky trick-or-treaters or worry about anyone egging your house. Become a zombie, vote on costumed canines, or hold a tarantula instead.