Living in Brooklyn, it's only a matter of time before you get to know all of your neighborhood bars. Nightlife is a part of the culture here that is only exponentially growing into creative DIY spaces. When you live in Bushwick especially, the line between a creative space and a bar becomes blurred. It is not only a place to stop and get a drink, but also one that thrives off it's local artistic scene and those who inhabit it. Bars here are a mecca of cool young cats and drinks for prices you couldn't possibly imagine in Manhattan.
We've compiled a list of some of our favorite spots in Bushwick, each one a guaranteed good time.
Alphaville: 140 Wilson Avenue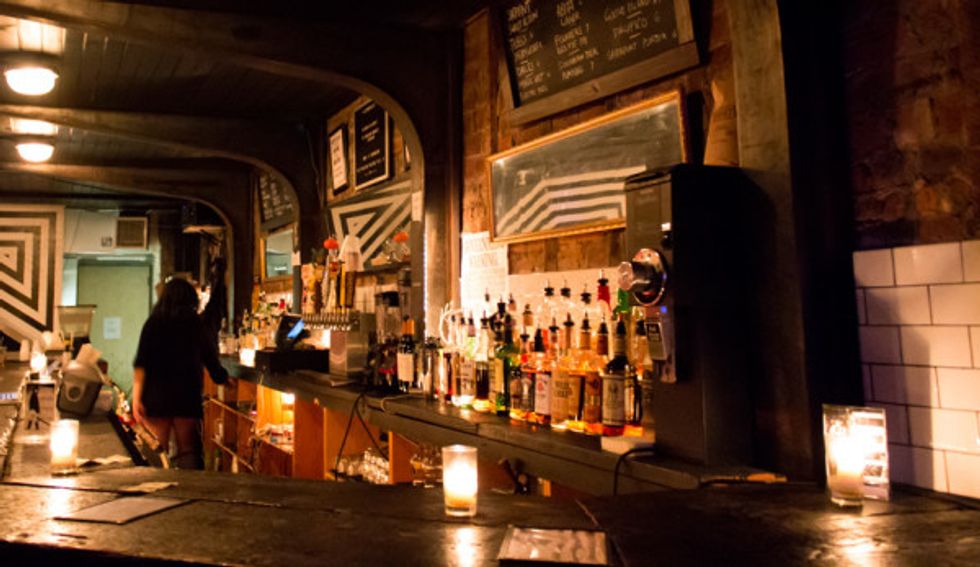 This bar is perfect for a late night meet-up with pals thanks to it's low-key drinking atmosphere and crowd. It's definitely a local spot for many, but you'll surely meet some interesting people as an out-of-towner. There's some great food being served along with it's happy hour dollar nugget special and classic burgers, but the $6 bud-and-shot combo has my heart forever. Alphaville is also a stellar music venue, with a stage set up in the backroom that sometimes hosts late night karaoke. Bonus: prove you're on a Tinder date and you both get free shots.
Birdy's: 1215 Myrtle Avenue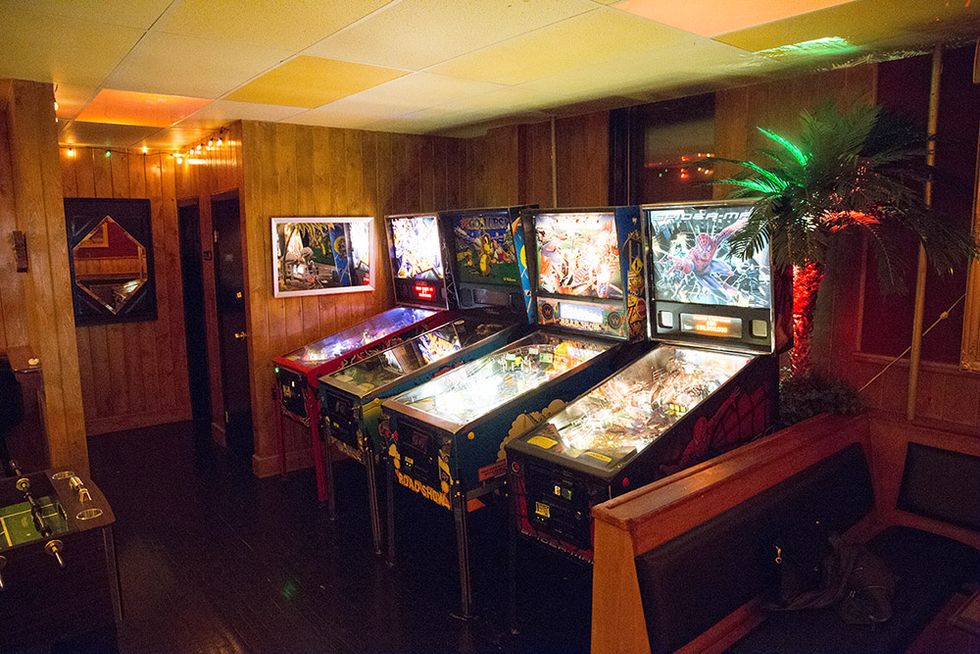 Birdy's is a nostalgic hole in the wall that still harbors a love for old New York, with it's pinball machines and vintage signs and cash-only policy. It's known for it's low-key vibe and for the fatality that eventually befalls on every relationship who's had a first date here. With that said, it's photo booth is a place of some of my favorite drunk memories and worth going to for it's cheap drinks alone.
Dromedary Tiki Bar: 266 Irving Avenue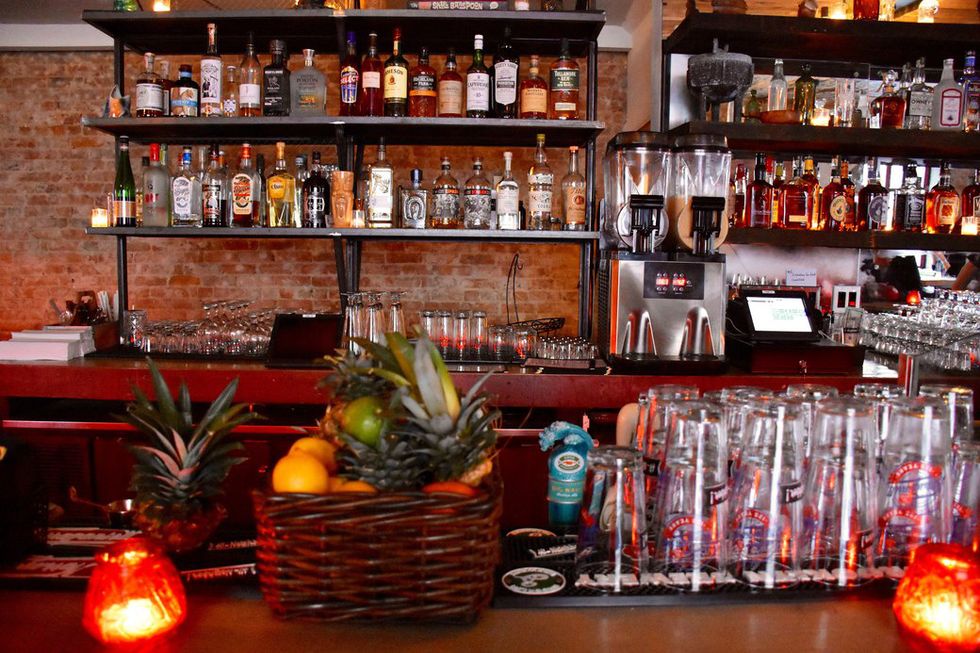 This tiki bar isn't particularly reveered in the bar scene, but it's won over a place in locals hearts for it's consistently good service, strong drinks, and being the only place I can drunkenly fight somebody over a board game and no one will bat an eye. The bartenders are always more than pleasant, something that can't be taken for granted in New York. It is also host to a pretty incredible menu, including the Beer Braised Pork Sandwich, Double Hump Beef Brisket Burger, and buffalo blue cheese Scorpion Tots.
Boobie Trap: 308 Bleecker St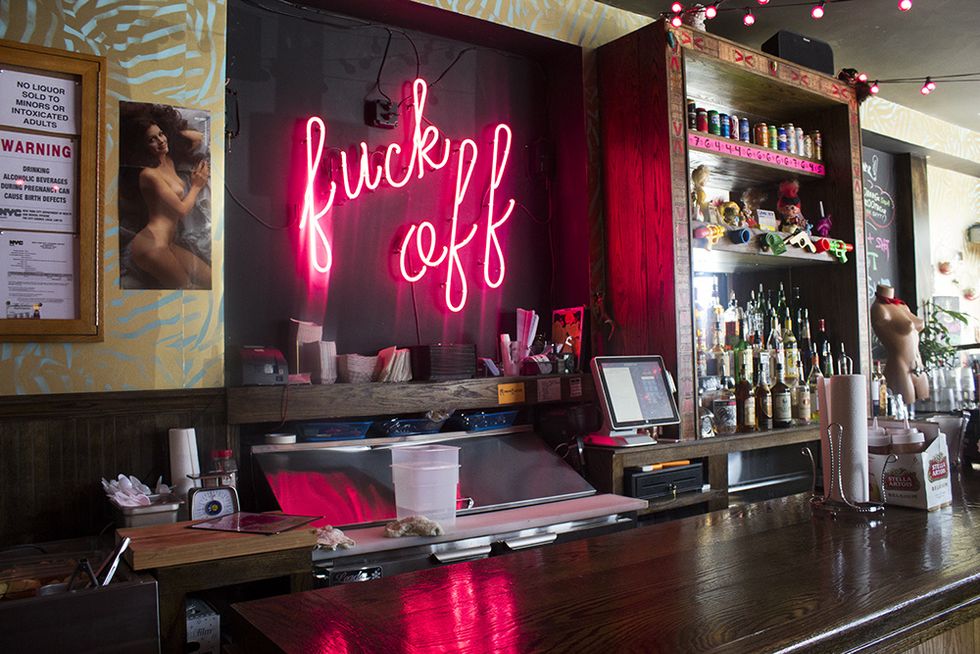 Boobie Trap is a bar that celebrates body positivity and the power of female. It strives to "transcend male gaze-y bullshit" while still being a place that will serve you $6 beers and naughty coloring pages. I don't know about you, but seems like a good enough time for me.
The Johnson's: 369 Troutman St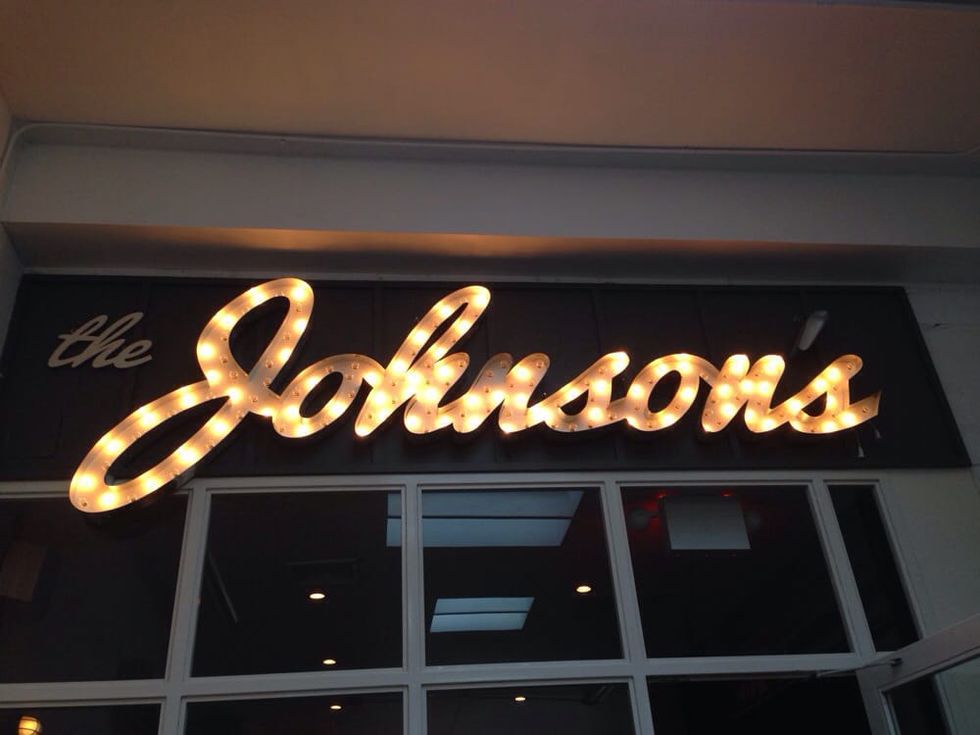 This place is almost like a secret amongst those of us who feel like it's almost too good to be true - with PBR's $2 pricepoint here, though, you can't blame us. It's host to some impossibly cheap drinks, like the $5 Painkiller that will leave you ordering an Uber XL for yourself when you really meant to just get a pool (true story). It's hanging chairs, open outdoor area, and chill vibe makes the Johnson's feel more like a friend's place than a bar.