Sedona, Arizona features gorgeous red rock formations, magnificent history, and no shortage of spiritual wonders.
Here are the main attractions you need to check out when visiting this energetically potent area, which is located on the lush red desert land near Flagstaff, AZ.
1. See the sights at Oak Creek Canyon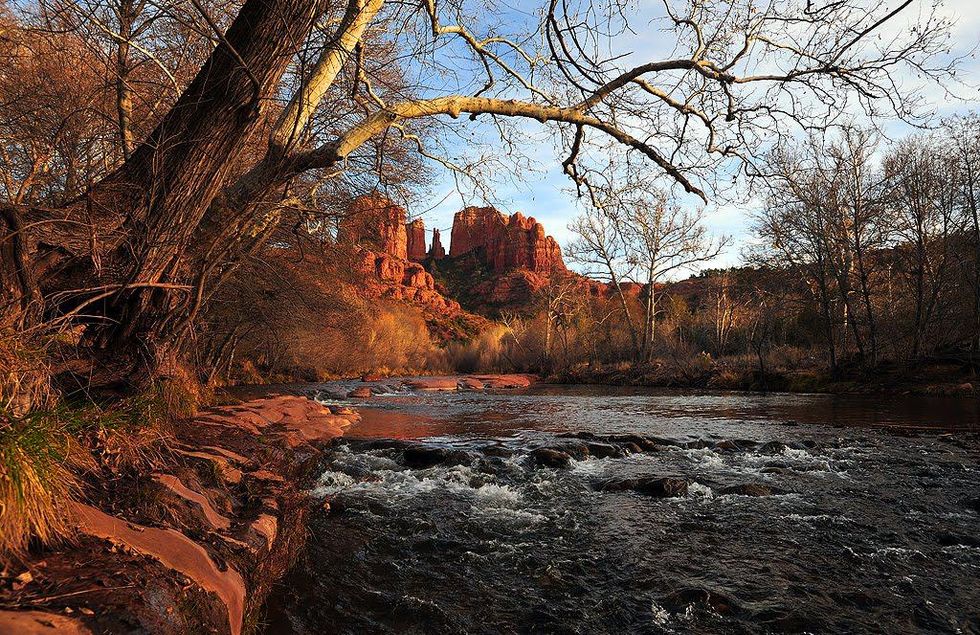 Oak Creek Canyon
Oak Creek Canyon is less famous than its larger brother, the Grand Canyon, but it's closer to Sedona and offers magical views of its own. You can spend a whole day here, hiking or picnicking on the banks and venturing into the many swimming holes—or just enjoying the view from Midgley Bridge.
Oak Creek is close to Cathedral Rock, and it's also close to Buddha Beach, a location called a "powerful energy center" by certain New Age crowd members. You'll just need to hike the Slim Shady Trail to get from Oak Creek to Buddha Beach.
​2. Get your souvenirs at Tlaquepaque Arts and Crafts Village and Sedona's Main Street​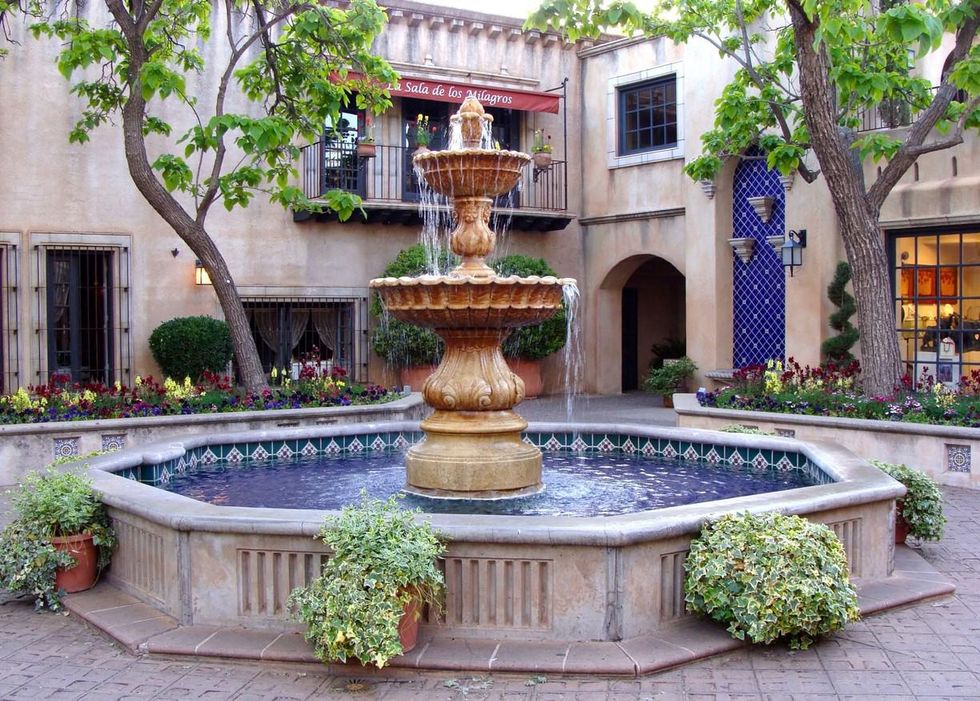 Tlaquepaque Arts and Crafts Village
Don't miss this picturesque Mexican village, full of electric shops, galleries, and stores that will offer you all the charms and shiny handmade souvenirs you could ever want. Just make sure you don't get scammed by a crystal wielding healer trying to relieve you of thousands of dollars for a day in the desert, but otherwise, enjoy the whimsical magic of this historic town.
3. Visit the Vortexes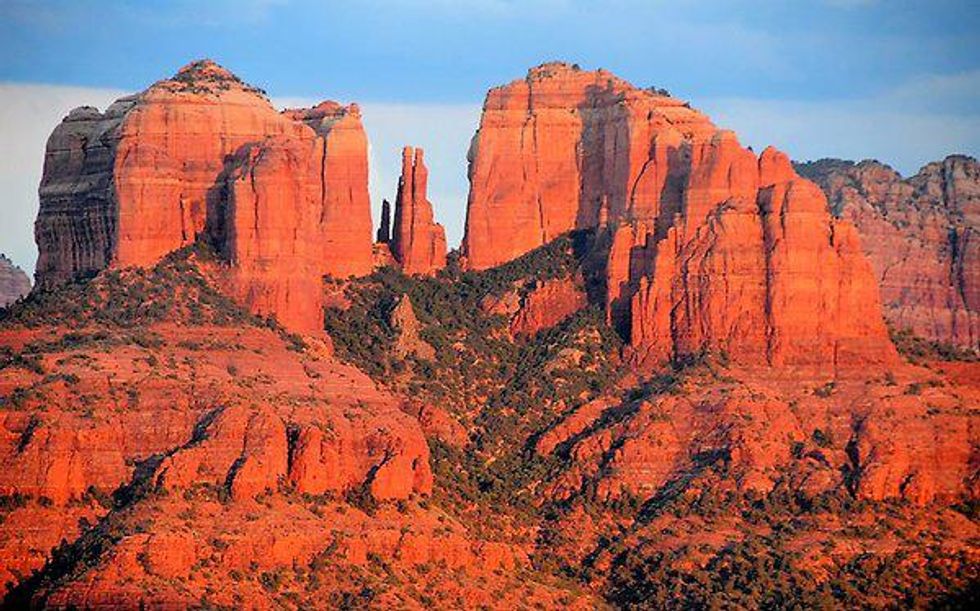 Cathedral Rock
Sedona has four vortexes—Cathedral Rock, Bell Rock, Boynton Canyon and Airport Mesa. Many also claim that Chapel of the Holy Cross is a vortex as well.
The ancient Yavapa people, a Native American civilization, believed the spirit of the "Great Mother" was powerful in Sedona and covered the area with art. Today many people visit Sedona to experience the energy they believe is throwing through the vortexes, and many believe the energy is ideal for meditation, spiritual connection and the like.
Supposedly, each vortex has a different energy. "Magnetic vortexes" like Cathedral Rock (located in the nearby Red Rock State Park) have a "yin" or feminine energy, and can assist with inward activities like contemplation and reflection.
Bell Rock
"Electrical vortexes" like Bell Rock and Airport Mesa have masculine or "yang" energy, which can be energizing and motivating, and are great for developing your resolve and building stamina.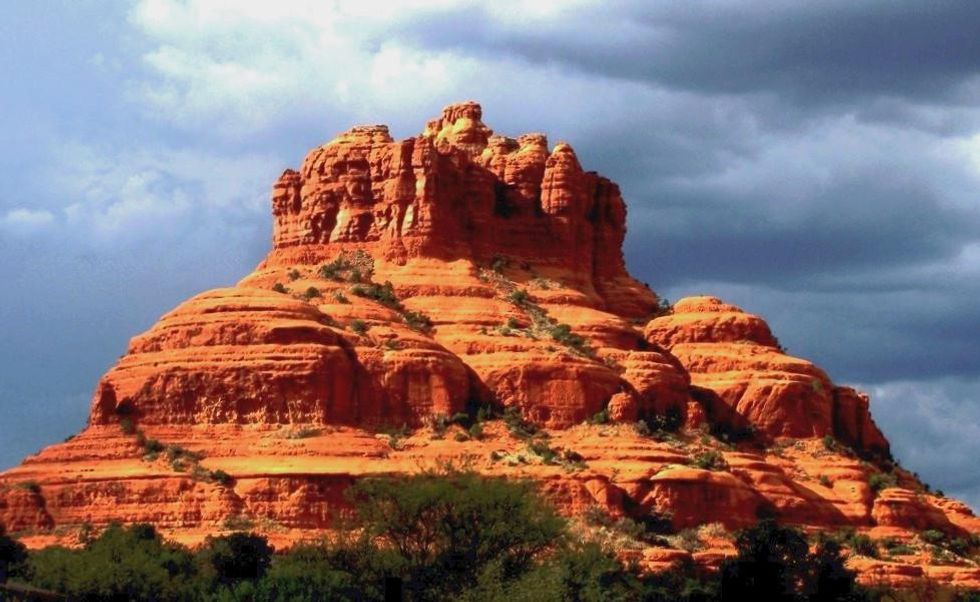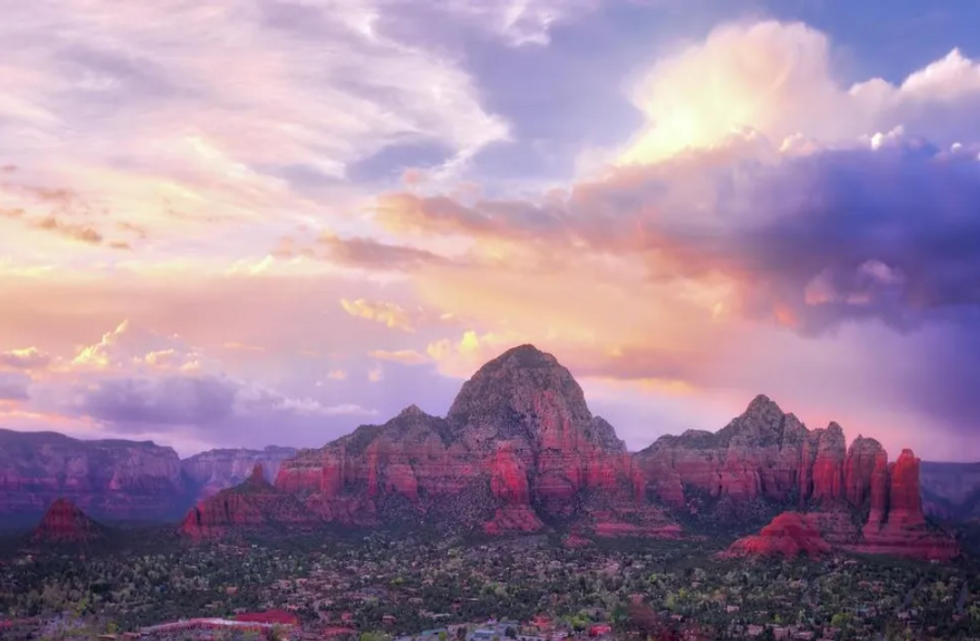 Boynton Canyon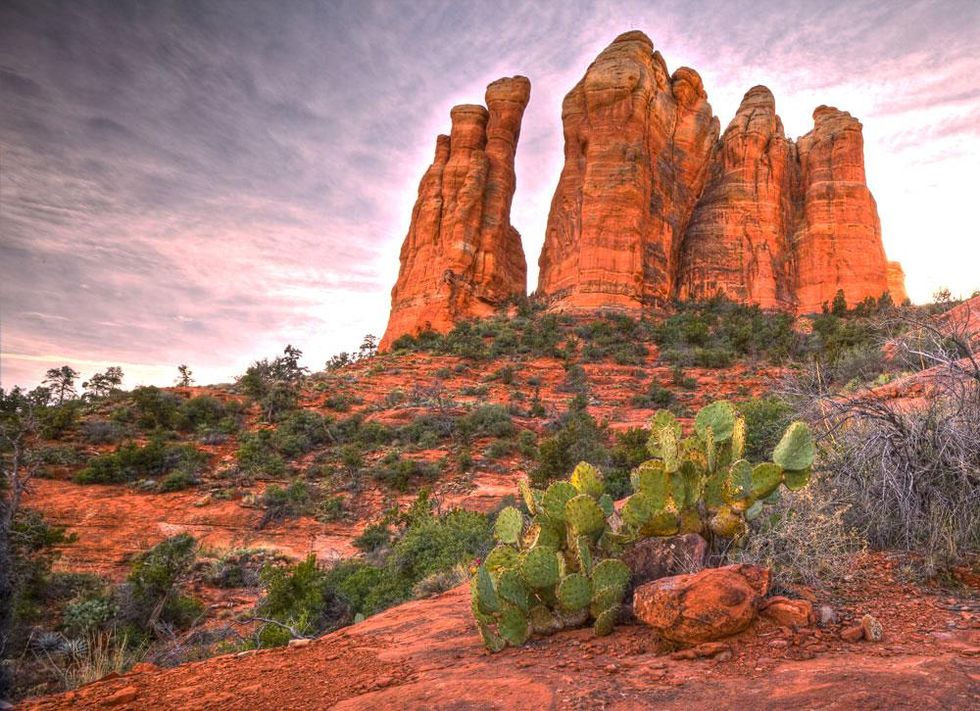 Boynton Canyon
Others, such as Boynton Canyon, have a mix of yin and yang energy, offering an experience of balance and wholeness for the visitor.
It's unclear whether the vortexes have special powers or whether people simply feel connected and liberated by them because they want to feel this way when they visit Sedona. But either way, you'll see many people meditating, exploring, and trying to connect with the energy of something greater whenever you visit one of these vortexes.
4. Take a Tour or Hike
Sedona offers many, many tours. You can definitely take a vortex tour with a spiritual healer. Jeep tours are also popular ways to see the landscape.
You could also try out some of the area's many glorious hikes. Don't miss Devil's Bridge, a 4-mile nerve-wracking trail that's gorgeous at sunrise and sunset.
There's also the Devil's Kitchen Sinkhole, for more people looking to meet or have a word with the Devil (or the alternate reality that exists on the other side of sinkholes).
You may also enjoy the 2-mile Birthing Cave hike, which takes you to a small mysterious cave in a rock formation, and Soldiers' Pass, a 4-mile trail that takes you past sinkholes and something called the Seven Sacred Pools.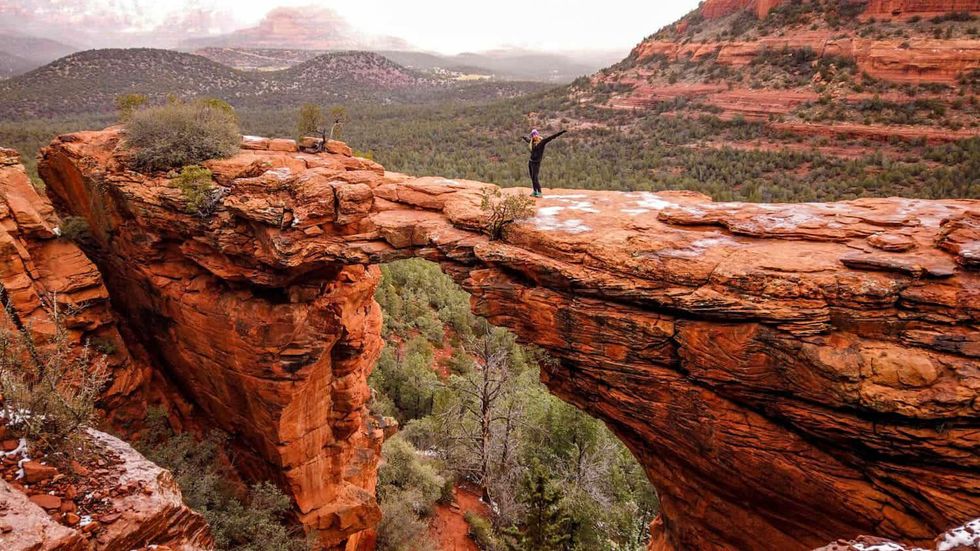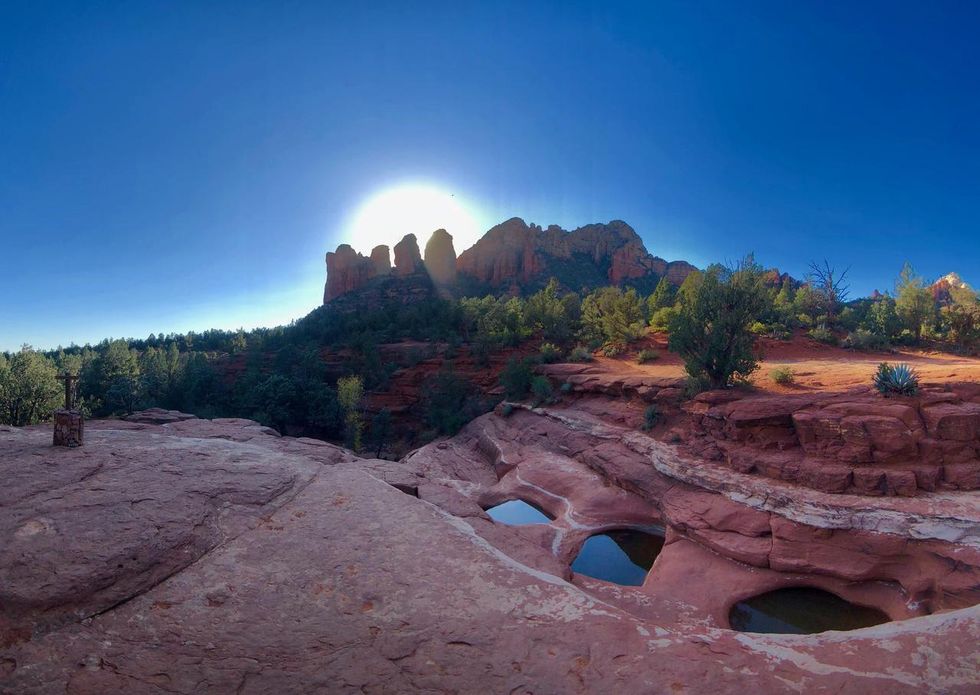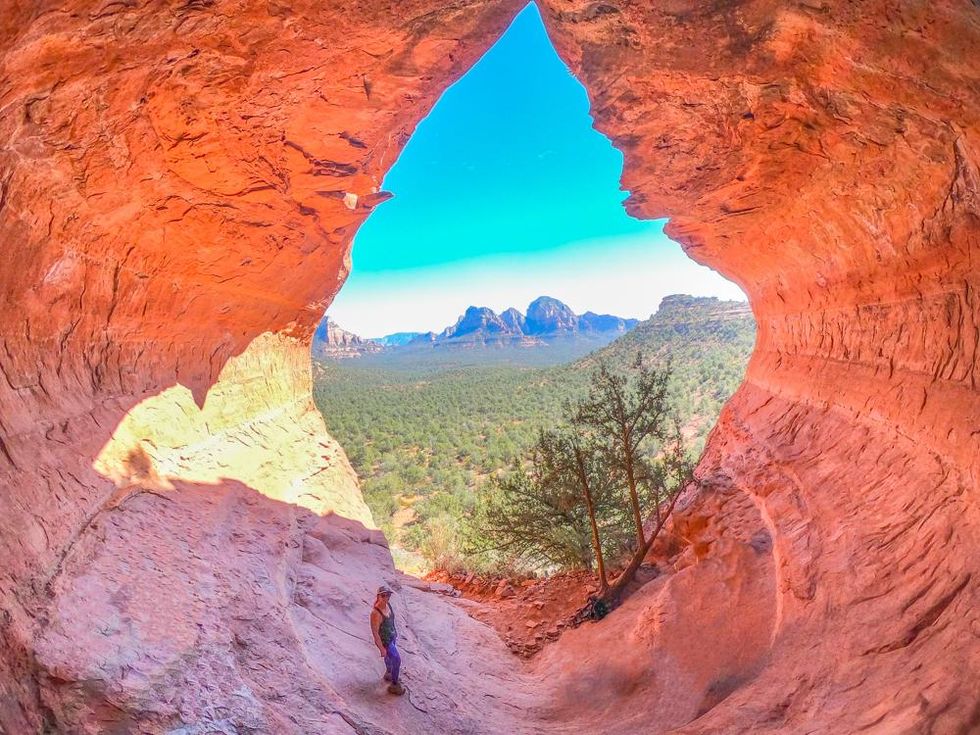 5. Visit Ancient Native American Ruins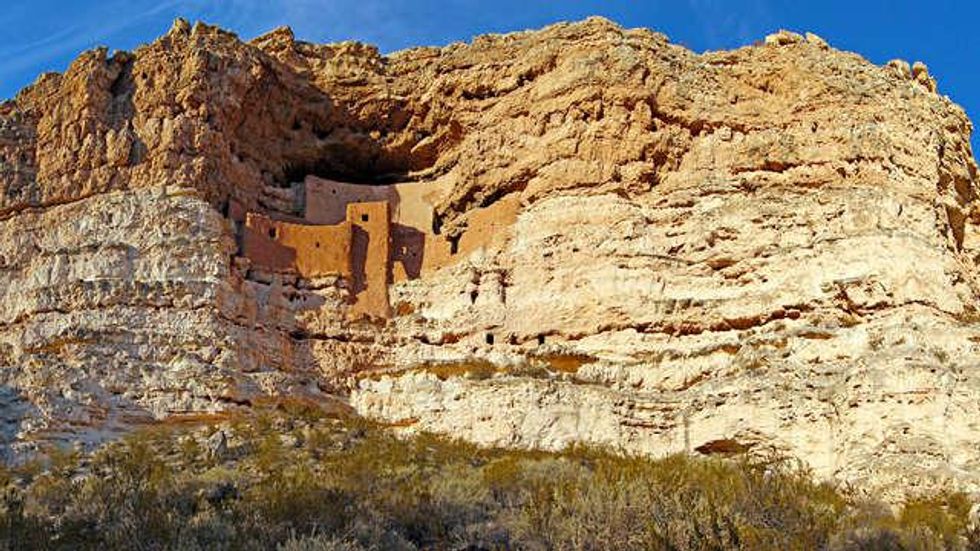 Montezuma's National Monument
Sedona's Verde Valley contains a vast amount of rich history, much of it predating colonialism. By passing over some rugged dirt roads, you can see Native American ruins like the Montezuma Castle and Montezuma's Well National Monument.
6. See the Palatki Heritage Site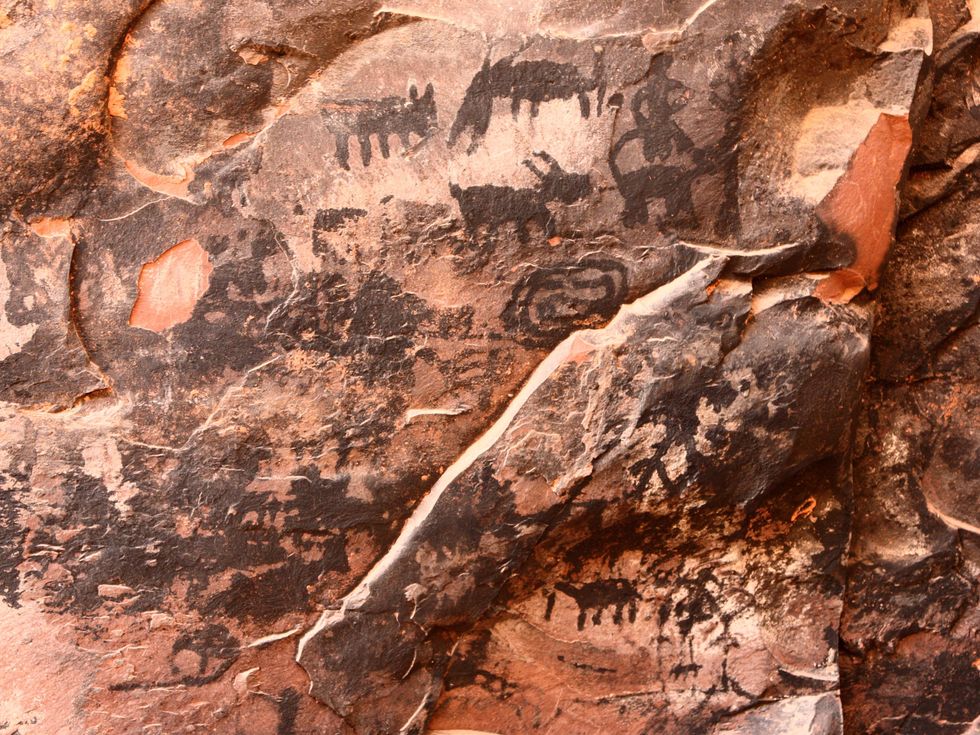 You can also visit the nearby Palatki Heritage Site to see what's left of ancient Hopi cave drawings, some of the largest cave drawings existing in the world. The amazing drawings are evidence of art's transcendent timeless powers and place in the story of human existence.
6. Get Spooky at Jerome, Arizona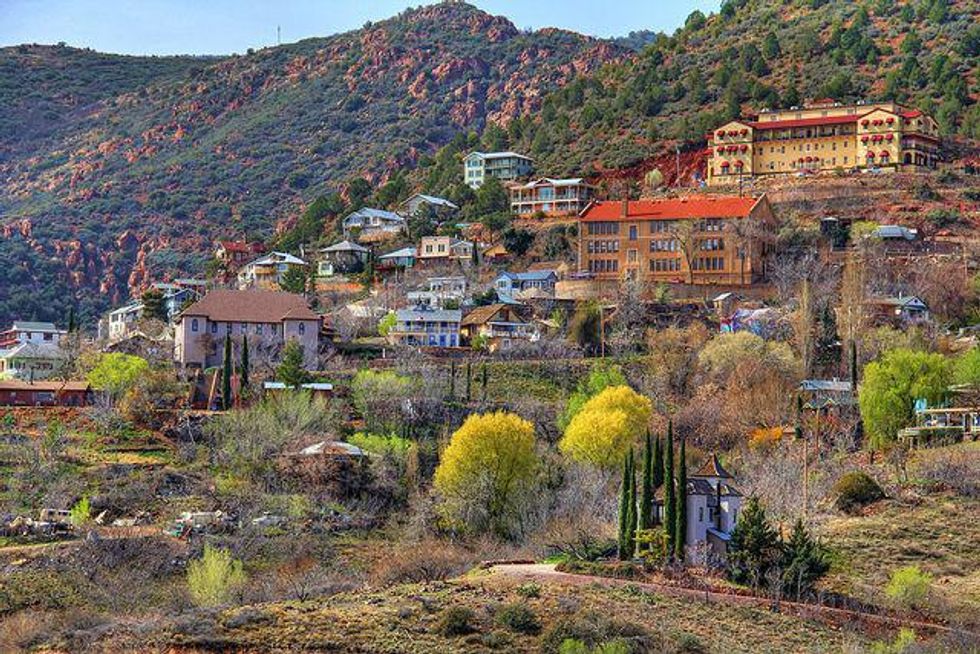 Jerome
You can also visit the ghost town of Jerome, Arizona, an industrial ruin turned charming tourist attraction. Once the state's largest town, which is now a half-ghost town, half artists' village.
7. See the Night Sky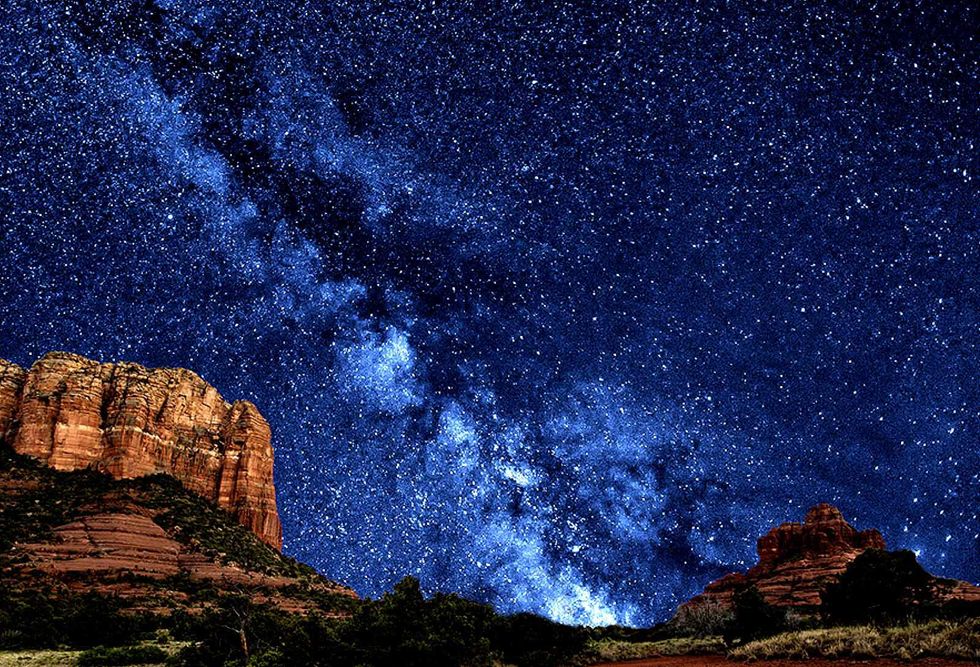 Night sky above Sedona
No matter what you do or where you go in the American West, be sure to check out the night sky. These are some of the darkest skies in the world, and you just might see a UFO. Illuminated against the dramatic landscapes of Sedona, this sky is not one you'll forget.
8. Chapel of the Holy Cross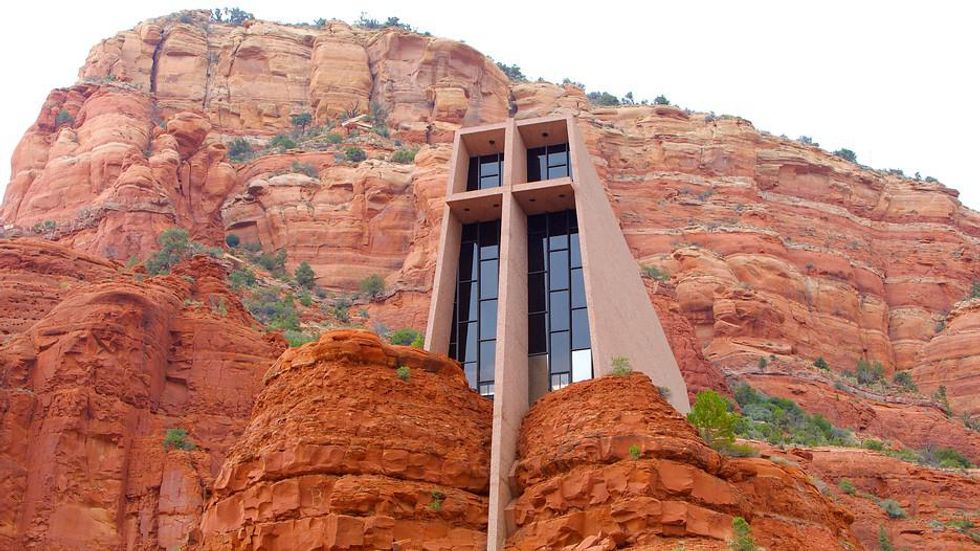 Chapel of the Holy Cross
If you only have time to drive past one site in Sedona, this is a good contender. The Chapel of the Holy Cross was designed by architect Marguerite Brunswig Staude and it juts out from a cliff overlooking the Sedona Verde Valley. It's the perfect blend of man-made and natural landscapes, both equally sacred and even more so when they blend perfectly together.