Finding quality activewear is no easy task, especially if you're a guy. While women have plenty of affordable options for high-quality gear, guys can end up scrambling for literally anything that looks presentable but doesn't cost an arm and a leg.
Just recently, Fabletics —a subscription-based membership for loungewear and workout clothing —caught our attention. They've got a huge collection of all the spring essentials you need. So, time to treat yourself to new, functional, stylish activewear!
Exclusive to their online store, new VIP members get 70% off sitewide or 2-shorts for $24. Yes, 70% off your first purchase! If you've ever needed new workout clothes or great casual fits for any season, now is the time.
Fabletics has really accomplished the impossible by creating a line for men chock full of versatile and comfy workout essentials. Whether you're braving a chilly day on your way to the gym, lounging at home, or vacationing to warmer climates - every guy needs a strong rotation of performance activewear.
Fabletics offers a quick quiz to help you figure out which styles are optimal for you. But we decided to make it even easier and give you a brief look at some of their best-sellers (but shop now, before they sell out!):
1. The Postgame Joggers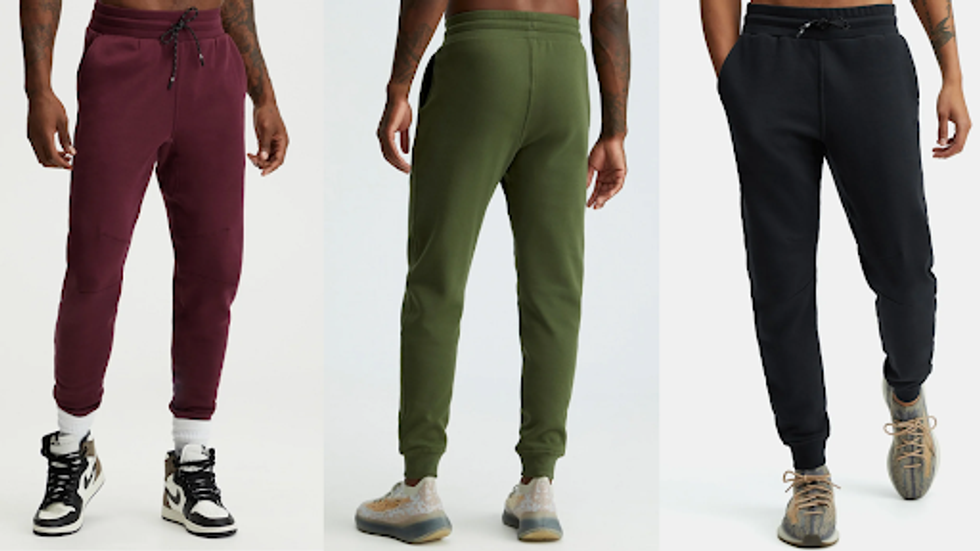 The key to any weekend uniform. We love this jogger pant thanks to its brushed fabric which features the softest fleece you'll ever wear, keeping you comfy 24/7. Top it off with signature sweat-wicking, anti-stink tech, and the perfect amount of stretch—and you've got yourself a pair of sweats you'll never want to take off!
2. The Training Day Hoodie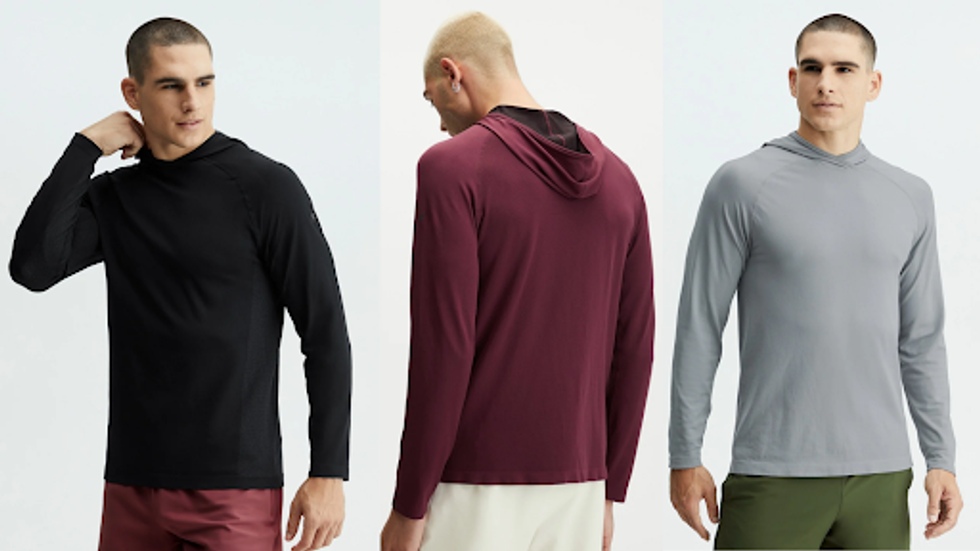 When it comes to the season of no jackets, a good hoodie is a must. This lightweight layer is the answer for grab-and-go while leaving the house this spring or a long-sleeve good enough fo the gym. Its anti-chafe, wicking features will keep you cool and comfortable from the weight rack to the treadmill. Be sure to snag this breathable long-sleeve and choose from five awesome colors.
3. The Fundamental Short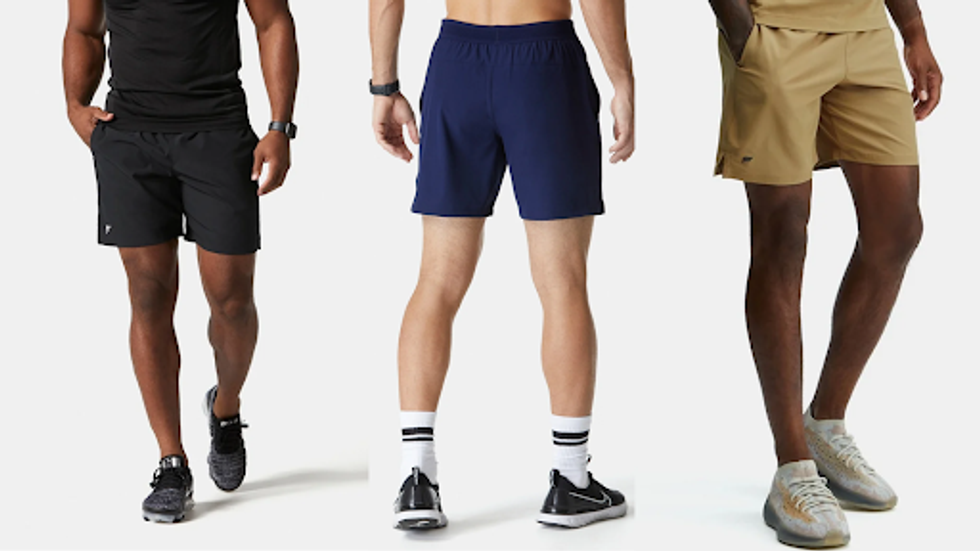 Believe it or not, shorts are a year-round must-have. You'll appreciate the Fundamental Short for its perfect fit 7-inch inseam, 14 color options, and a size range from XS to XXL. They're ultra-lightweight so you can toss them in your gym bag or pack them for your tropical vacay. We're big fans of the no-bunch mesh waistband, external and hidden pocket, not to forget that 4-way stretch fabric. Get these shorts and thank us later.
4. The RestoreKnit Henley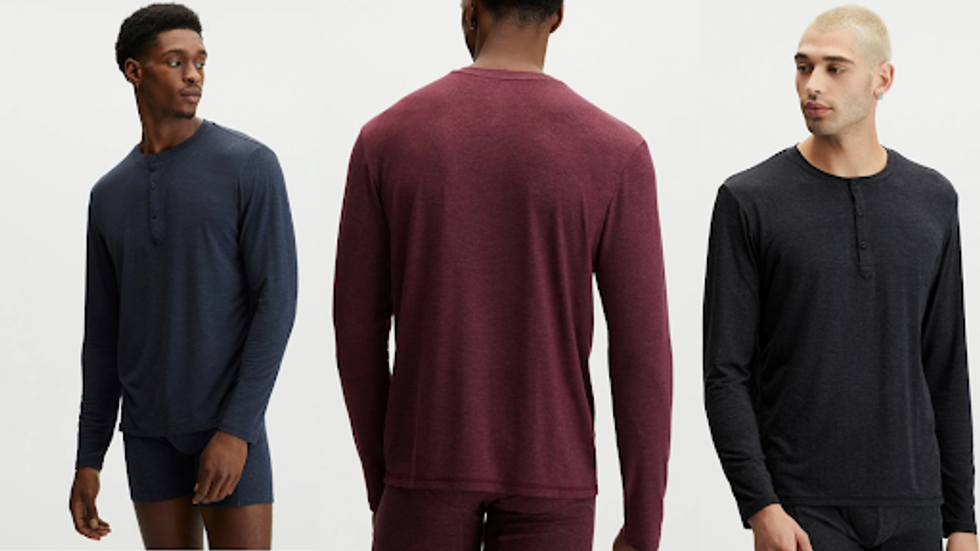 Henleys are a spring classic and the RestoreKnit Henley is taking this long-sleeve design to the next level. The fabric is the softest - like softer than soft - so you'll want to live in this top all day long. It's cozy but still packed with Fabletics' cooling tech to keep it lightweight and breathable. This will more than do for all your spring adventures from running in the morning to date-night activities.
5. The Courtside Short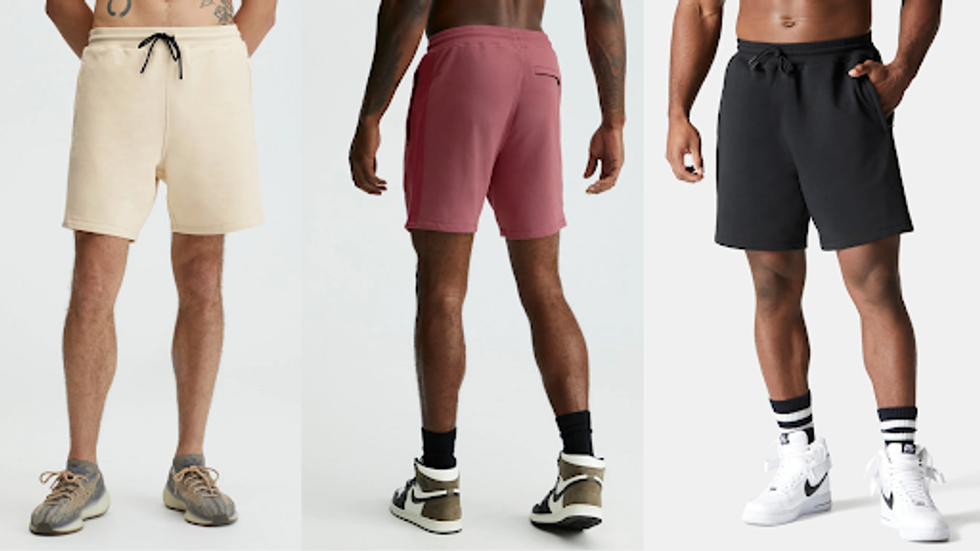 Yes, you need these shorts too! Made with Fabletics' Tech French Terry, they combine heat retention, sweat-wicking, and anti-stink features for the ultimate short. Hang out all day in these and keep your essentials secure in the zip pockets. Grab one (or all) of these stylish color options and be comfy all year round - we know you can never have enough.
We know what you must be thinking at this point—how can Fabletics be this good and be this affordable? Here's how it works: for $49.95 every month, you get access to new arrivals every week at 20-50% off, free shipping and returns, and access to the Fabletics Fit App with trainer-led on-demand workouts.
You can also 'Skip the Month' by the 5th of each month, and you won't be charged. Your VIP Member Credit goes into your account to spend or save. It can be used on purchases up to $80 and you have an entire year before the credit expires!
As for the quiz - it really is one of the best things about Fabletics. Simply input your sizes and they'll only display clothes that fit your preferences. No more popping an item in your cart, only to find it's sold out in your preferred color or size. It works like a personal shopper, putting those bestsellers in front of your eyes first and cutting down on shopping time.
Start building a quality wardrobe full of stylish and functional activewear with little work on your part and a ton of guidance from Fabletics.
If you're tired of rocking those battered and stained sweats - and you love a good sale - then switch to Fabletics now and get your activewear game on lock.