2019 was a year that saw women rallying around the world for a wide array of causes.

From the annual Women's March to subversive #NoMarriage protests in South Korea, here are some of the highlights.
1. Argentina
While the past six months saw abortion thrown onto the cutting-room floor in the United States, it's always been a criminal offense in Argentina. But this year, activists have made significant strides towards changing that. In May, thousands of feminist protestors gathered in Buenos Aires—most of them wearing green scarves—to support a new bill that would permit abortions up to 14 weeks.
Last year, the same bill garnered adequate support in the lower house of Congress, but failed to succeed in the Senate. This year, the protests have garnered momentum, thanks to the rise of the Nia Una Menos (Not One Less) movement, a new documentary about abortions in Argentina that screened at Cannes, and support from Prime Minister Adolfo Rubinstein, who estimated that roughly 350,000 dangerous and illicit abortions occur in Argentina every year.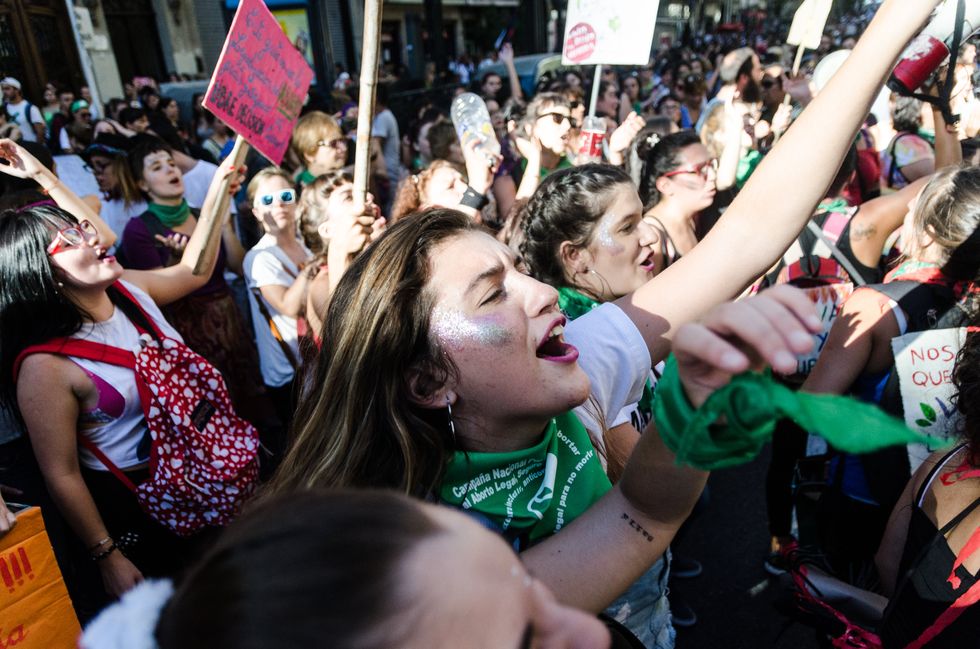 International Women's Day in Buenos Aires NurPhoto via Getty Images
2. South Korea
In South Korea, a group of feminists is promoting a total rejection of marriage and motherhood, and the movement is taking off. South Korea has been undertaking efforts to address its falling birthrate, even offering under-the-radar incentives to encourage single people to start families, and many women say they feel cloistered in by the increasingly pressing expectations to marry and have children. Sometimes called the #NoMarriage movement, solidarity among 'bi-hon' women—"unmarried" single women who choose to proudly relish their single lives—has achieved recognition across the Internet and is inspiring many women to buck tradition.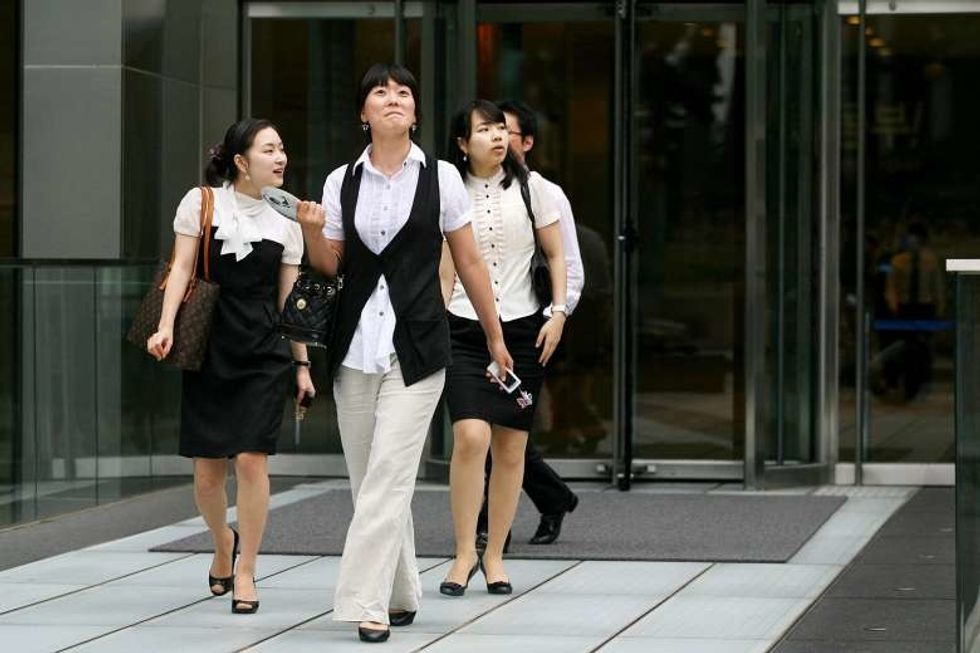 Image via The Straits Times
3. Niger
In Niger, a nation with one of the lowest levels of gender equality in the world, divorce has long been a taboo topic. However, due to recent increases in literacy, Internet access, and feminist knowledge, more and more women have been seeking divorces for an expanding number of reasons.
Quietly, and in the face of huge odds, a women's movement has been blossoming across West Africa; in Nigeria, a movie called "Wives on Strike" became so popular that it spawned a sequel and TV series. Though a great deal of challenges still persist for women, not in the least a rampant anti-feminist movement in Niger, the rise in divorces and conversation about feminism signals that change is on its way. African feminism has been influential in its own right for a long time, presenting important alternatives to traditional Western feminism.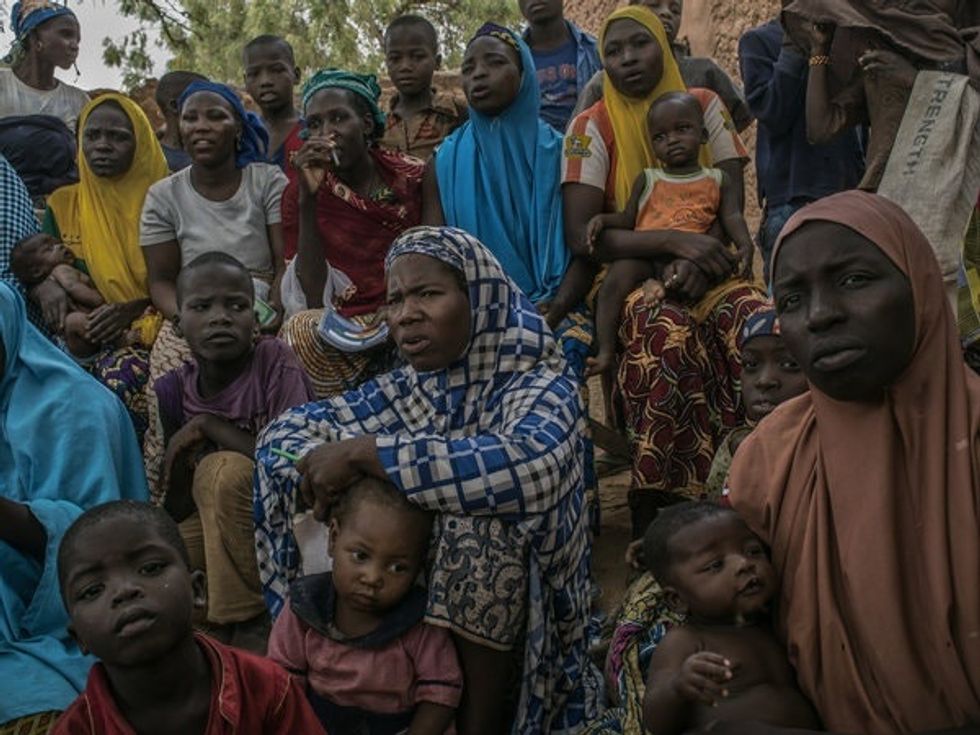 Image via The New York Times
4. Kosovo
In the patriarchal, male-dominated Balkan nation, women's liberation has been slow to catch fire. However, a controversial 2019 rape case has sparked a newfound rise in the movement. In February, protestors gathered around the Kosovo Police Headquarters in Pristina and chanted slogans like, "We have courts, prosecution, police, intelligence, but we don't have security!" These protests have sparked a public discussion about the rampant domestic violence that plagues that society. "It was kind of a #MeToo moment in Kosovo," said Mimoza Kusari-Lila, the leader of the center-left Alternativa party. "I believe that this is only the tip of the iceberg in a society where women are treated mostly as objects," she added.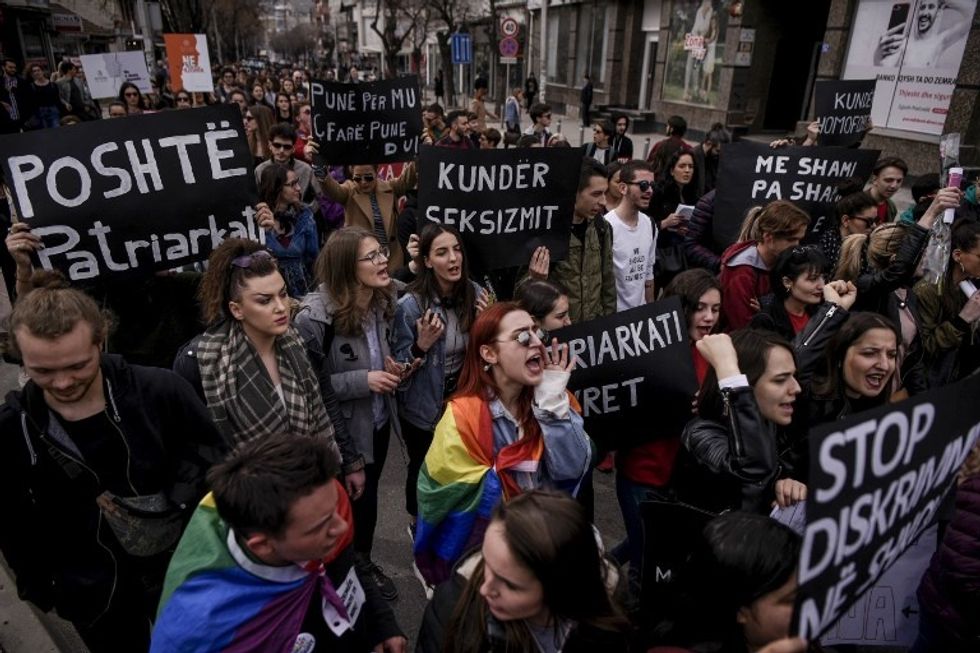 Image via Kyiv Post
5. Ireland
In the Catholic nation of Ireland, securing abortion rights seemed like a far cry from the realm of possibility. But that's exactly what the nation did in March 2019, largely thanks to the rallying of Irish feminists across the nation. In late February, 28 women dragged suitcases across the Westminster Bridge—28 being the number of women estimated to make the trek from Ireland to Britain for abortion services each week. The first four suitcases contained a sheet of paper printed with the names of the 68,000 people who signed a petition for reproductive rights. On July 25, 2019, the separate nation of Northern Ireland followed suit, becoming the last part of the U.K. to decriminalize abortion.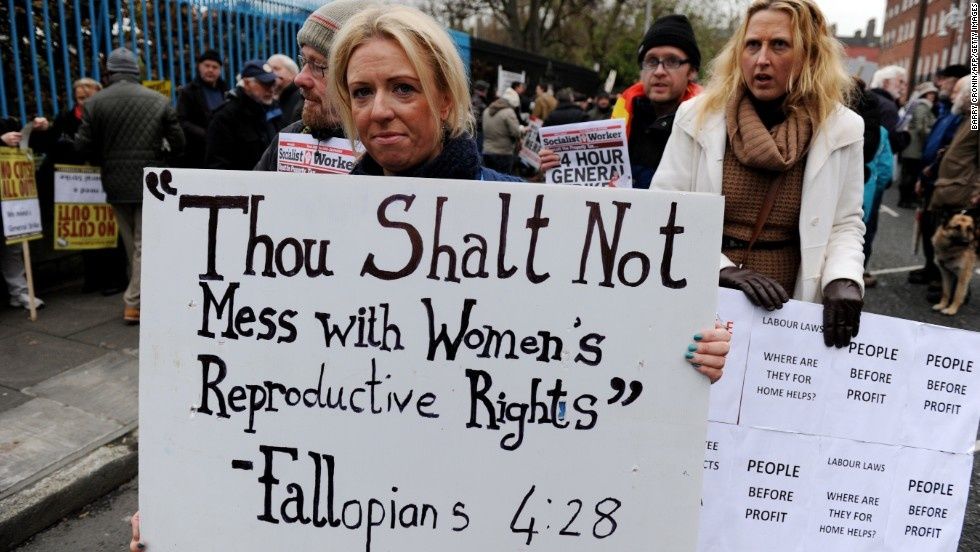 Image via CNN International
6. Worldwide: The Women's Marches
On the anniversary of the first 2017 Women's March, people around the world took to the streets to march for women's rights. Since the march's inception, protests have taken on different forms: some focus on an end to inequality in general, others on the pay gap, others on ending fascism, and others on the rights of trans people. The Washington Post estimated that about 700,000 people attended protests in the U.S., with the largest ones in Los Angeles and New York. Marches took place around the globe, too, in smaller numbers than in 2019 but often with larger visions and more defined goals.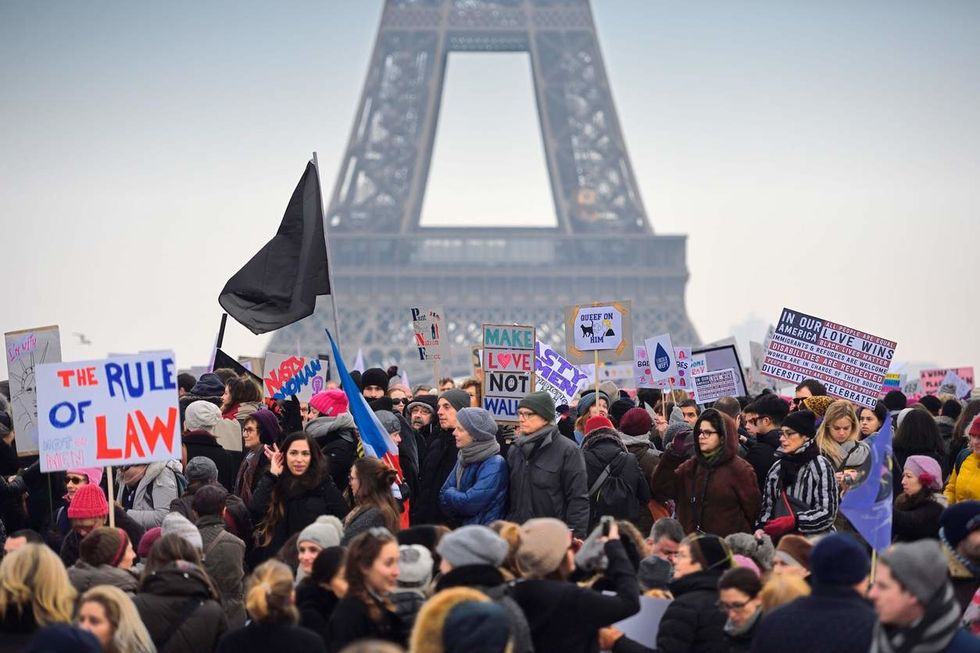 FRANCE-US-POLITICS-WOMEN-DEMOImage via The New York Times
Despite the success of these protests, the fight for women's rights is far from over. First of all, women's rights are inextricably connected to other struggles—like racial, economic, environmental, and LGBTQ+ issues, each of which face their own barriers. Furthermore, women's triumphs are often temporary and can easily come back under fire with a change in political administration.

Still, the worldwide fight for women's rights proves that 2019 has been a year of inspiring forward motion towards a more equal world, motion that's sure to continue and escalate in the coming months and years.