Seattle, Washington is a rainy, coffee-fueled, coastal town often referred to as the "Emerald City."
Located against the ecological wonderland of Puget Sound, this cosmopolitan, seaside city is a mishmash of arts, culture, history, nature, and, of course, cloudy weather. Thanks to its proximity to nature, its greenery, and its culturally rich, big-city atmosphere, the city is becoming increasingly popular, both for tourists and those looking for a change of scenery.
The Big Stops: Tourist Seattle
If you only have a few days to visit Seattle, you'll probably want to check out the area's most famous attractions.
For nature lovers and summit-chasers, there's the imposing, wildflower-shrouded Mt. Rainier.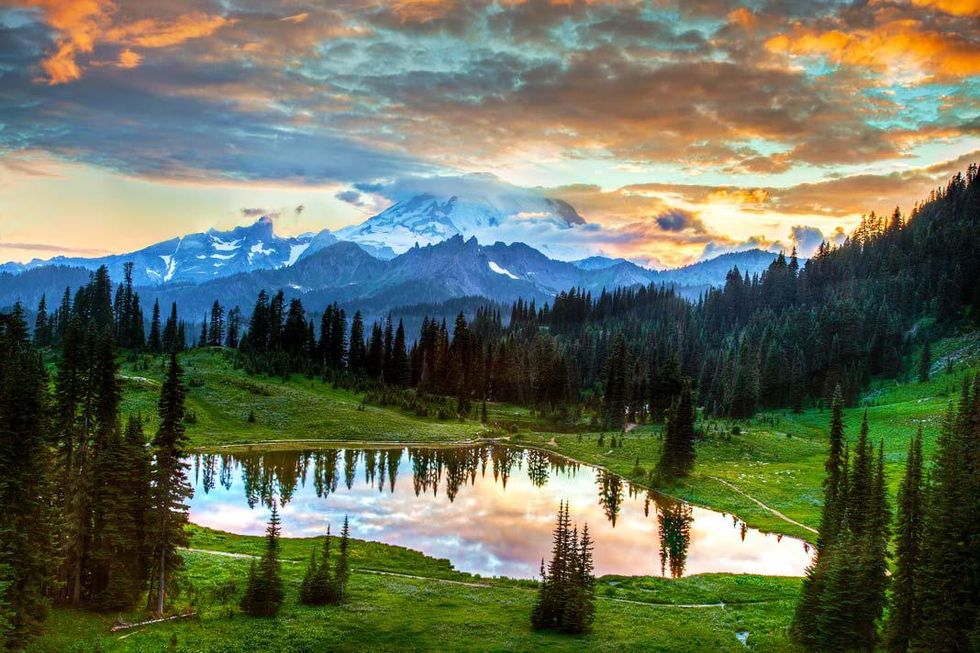 Mt. Rainierthebesttravelplaces.com
For foodies, there's the popular Pike Place Market, a giant patchwork of food-sellers and friendly chaos where you can purchase everything from giant crabs' legs to bottomless amounts of coffee (more on that later).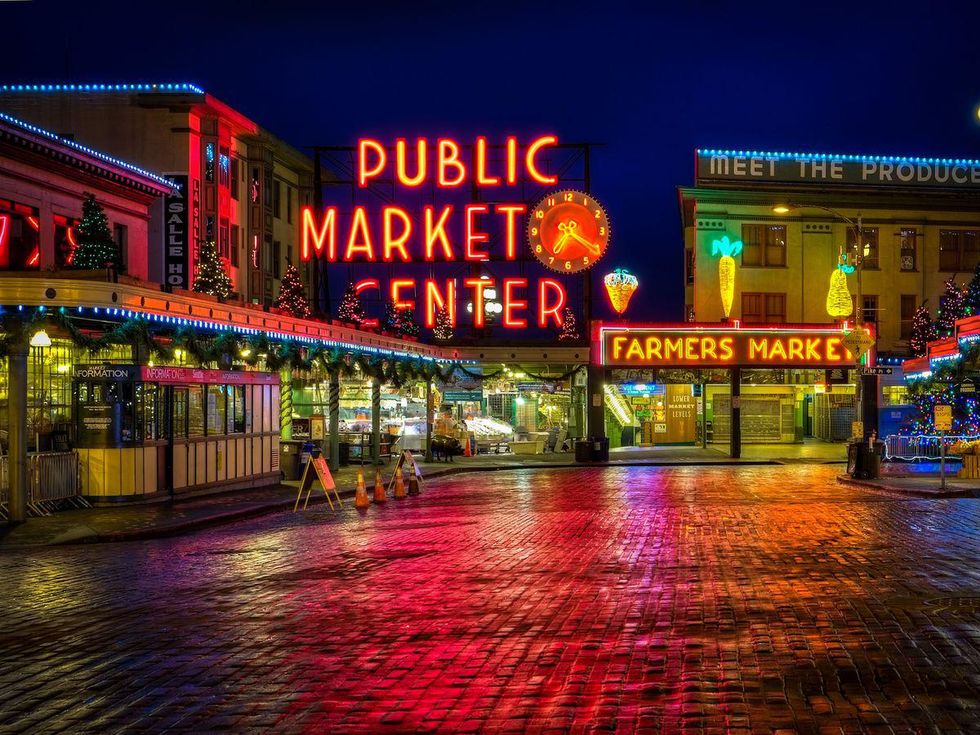 Pike Place Marketseattle.eater.com
And finally, there's the iconic Space Needle and the Sky View Observatory, which will give you extraordinary views of the city.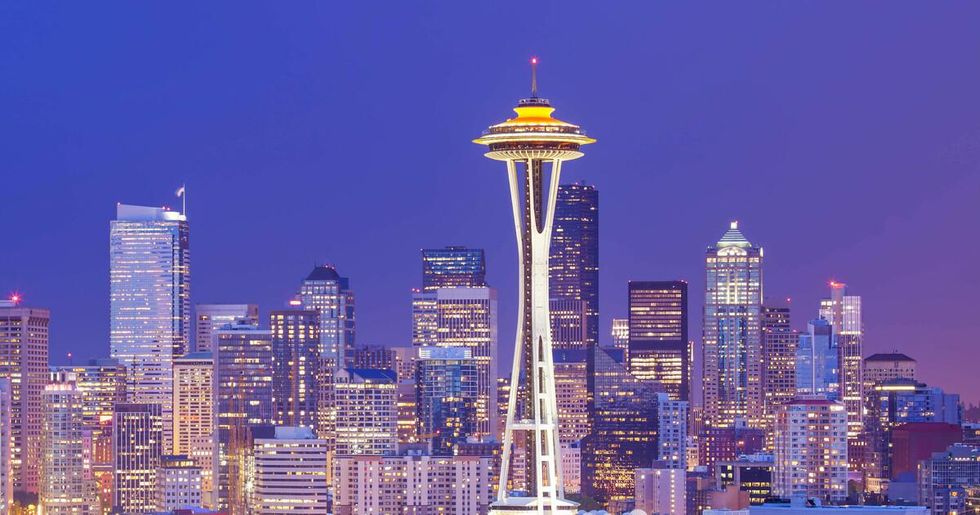 Space Needlegetyourguide.com
Seattle Arts and Museums
For arts and culture lovers, Seattle has plenty to cut your teeth on. Don't miss the Chihuly Garden and Glass, a collection of extraordinary blown-glass sculptures by Dale Chihuly.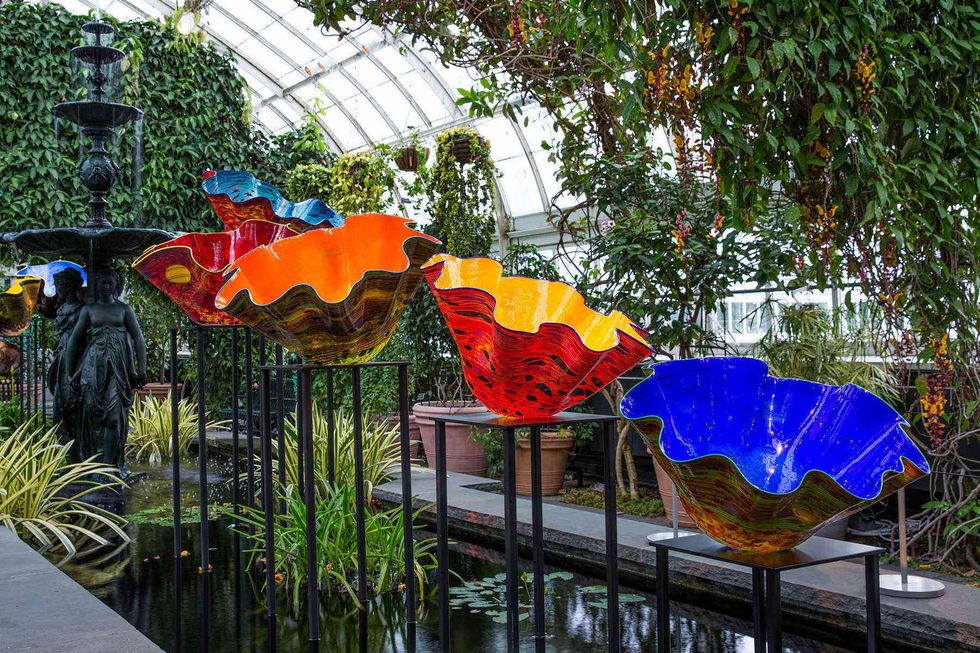 Chihuly Gardensfodors.com
For art, there's the giant Seattle Art Museum Downtown. Seattle also offers the Museum of Pop Culture, a nonprofit that features all your favorite icons from history, and plenty of other options.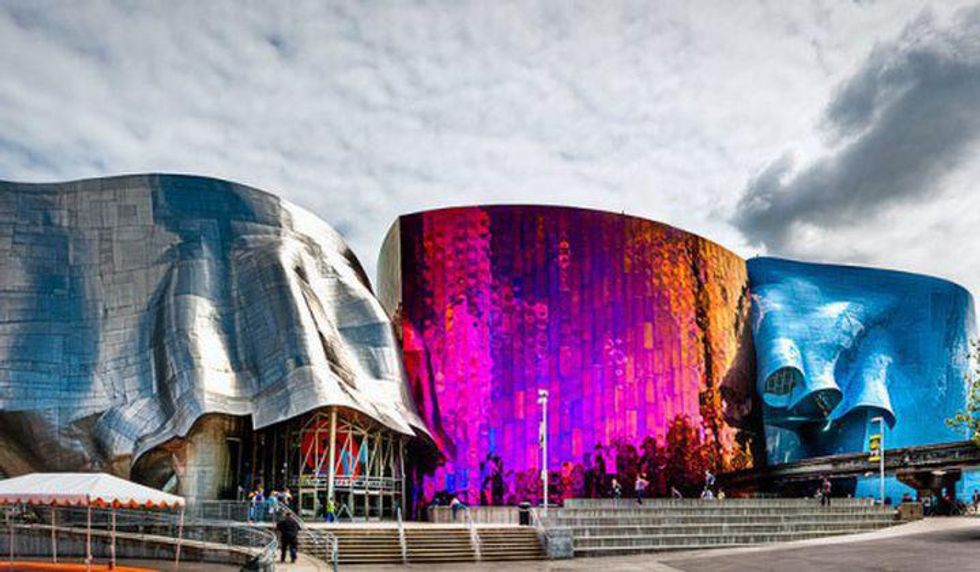 Museum of Pop Culturesmithsonianmag.org
For some history, there's the Klondike Gold Rush Museum, which commemorates Seattle's history as a gold rush hub.
There are plenty of quirky attractions—like the giant Fremont Troll, the 18-foot sculpture in the Fremont neighborhood that cuts an imposing figure.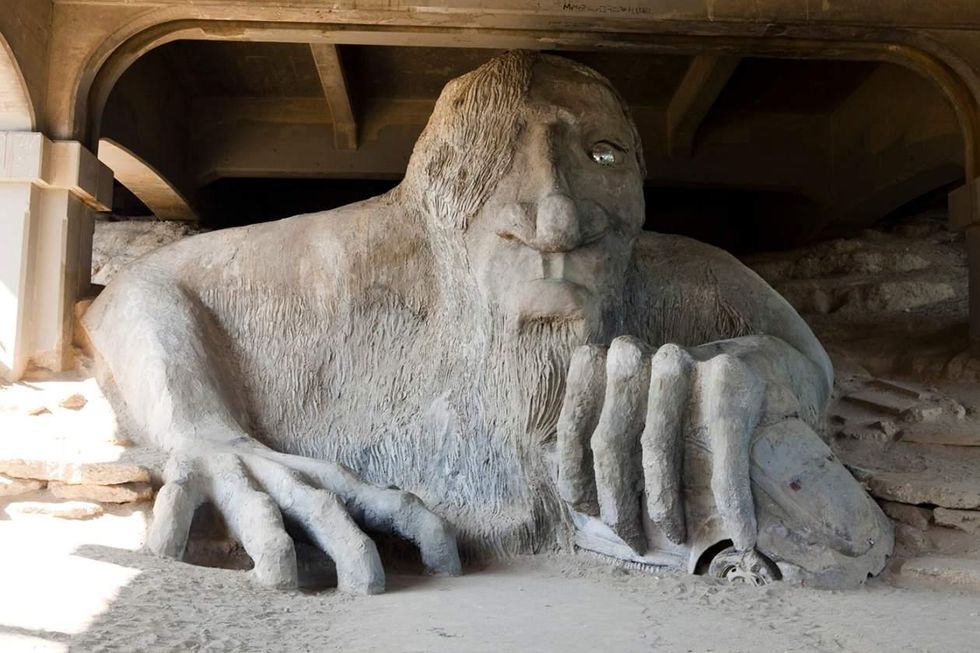 Fremont Trollsillyamerica.com
You could also take in the city from a boat—marine enthusiasts might enjoy visiting to the Hiram M. Chittenden Locks to explore the history of this port city.
Seattle, of course, also has a gritty underground side—you may know the city from its time at the heart of the '90s grunge movement.
It also has a long, storied history that has left more than a few scars. You can literally see its underground through one of its underground tours, which will take you on a walk through the "buried city," the remnants left over from before the Great Fire of 1889.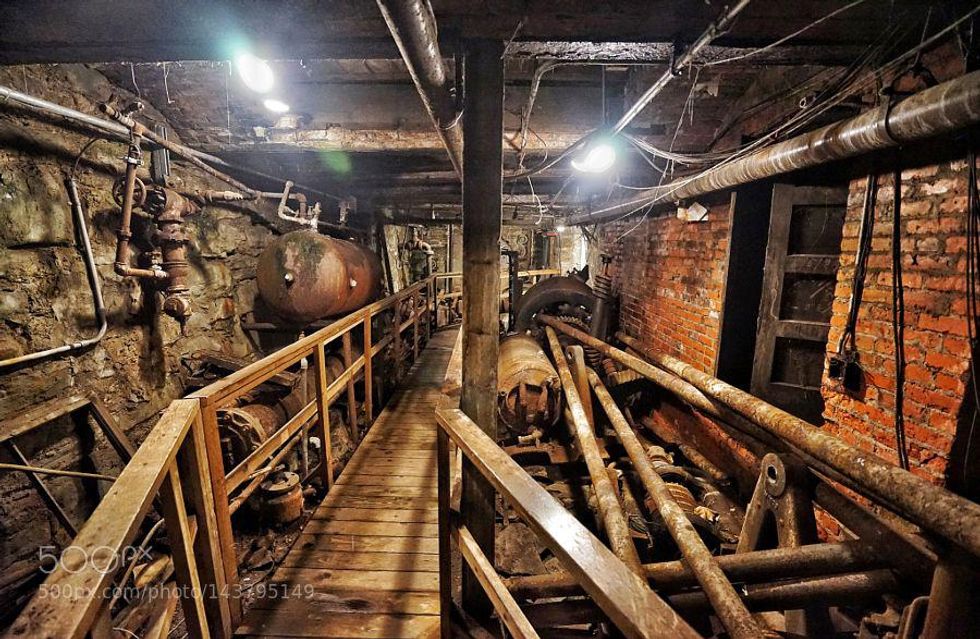 Seattle Undergroundpinterest
Natural Wonders
Seattle is notorious for its natural wonders. For a close-up view, there's the Seattle Aquarium, a marine experience that showcases the best of what Puget Sound has to offer.
For more exposure to the beauty of Seattle's nature, try the Washington Park Arboretum, a 230-acre showcase of Seattle's wetlands and natural wonders.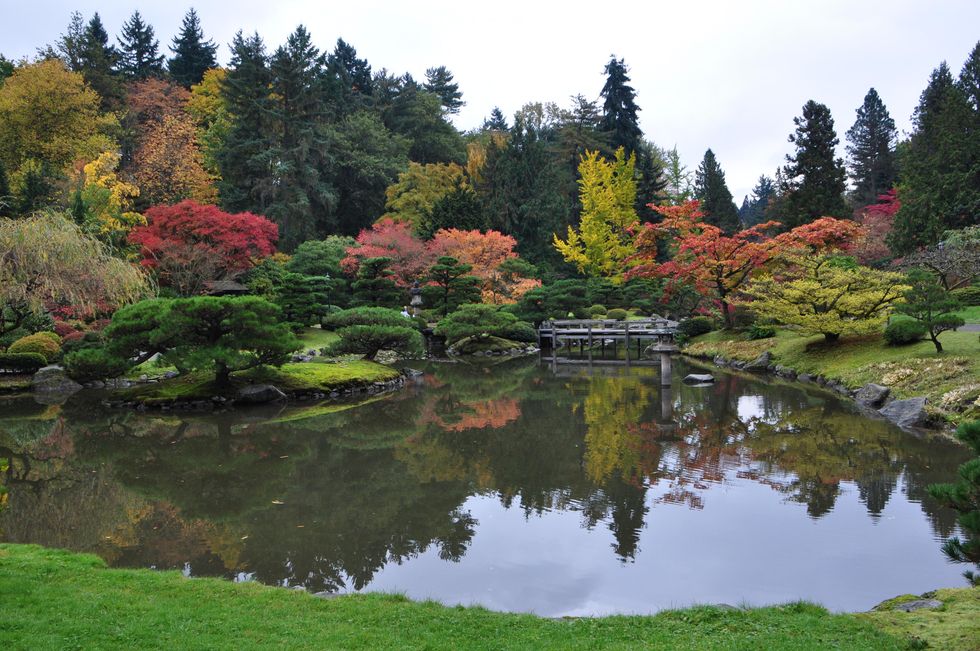 Washington Park Arboretumtriposo.com
You might also pay a visit to the Alki Beach for some time with the ocean waves.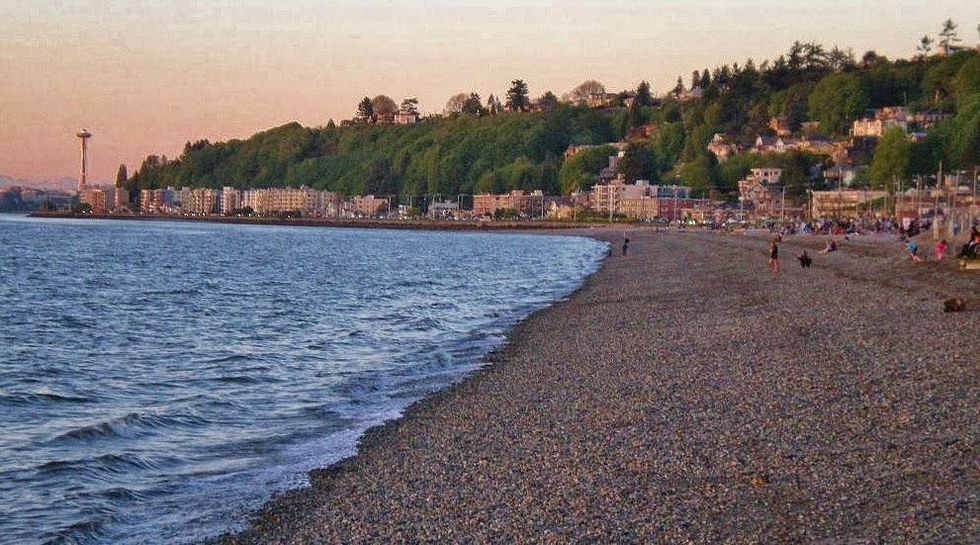 Alki BeachMetropolitangardens.blogspot.com
Or consider taking a more exhaustive adventure to Discovery Park, a giant and labyrinthine natural park at the edge of Puget Sound.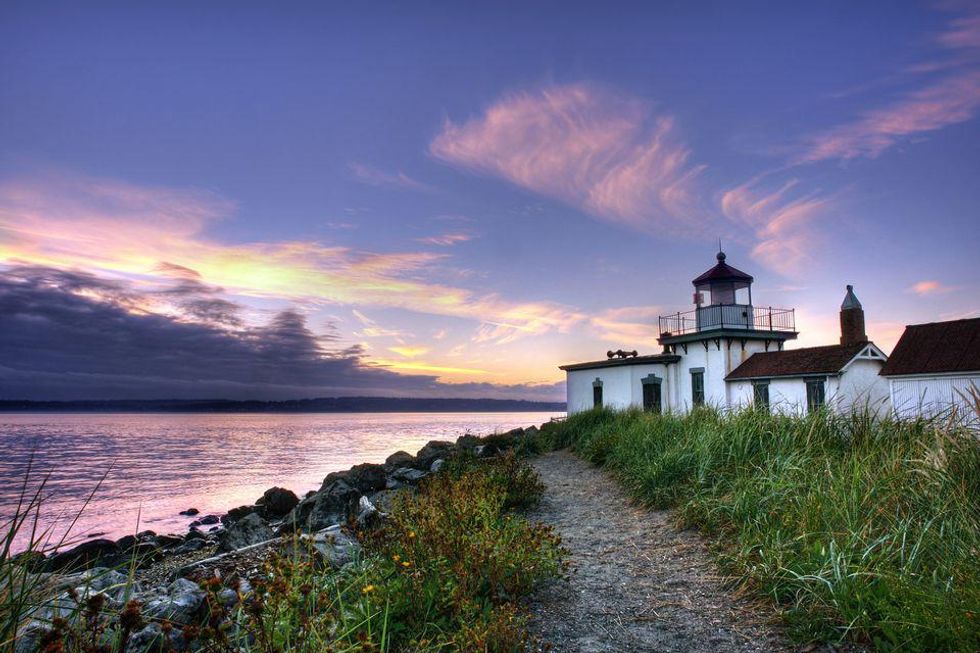 Discovery Parktrip savvy.com
Food and Drink
Food tours are also popular options for those who want to get more intimate with the city's cuisine, and Seattle is often ranked as one of the best cities for foodies.
It's also a great place for coffee-heads. You might also pay a visit to the Starbucks Reserve Roastery, AKA Ultimate Starbucks, a tasting room that features a coffee library amongst other treats for coffee addicts.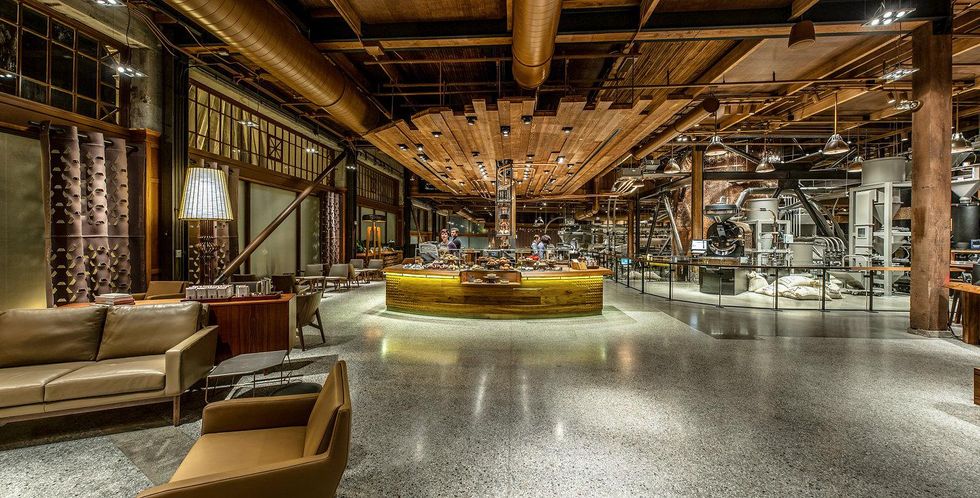 Sarbucks Reserve Roasterydesigner.com
Moving to Seattle
If you're planning on moving to Seattle, locals say there's a few things you should know. First off, it is most definitely overcast the majority of the time, though the rain is rather like a mist. That makes the rare sunny day shine even more, though, locals say, in addition to fostering natural abundance.
The city is generally very congested with traffic, which can be noisy, though it offers great public transportation options, from buses to rail—regardless, you'll want to get an Orca Card for that.
Like every city, Seattle has a number of diverse and charismatic neighborhoods. For example, there's the beachy, more laid-back West Seattle.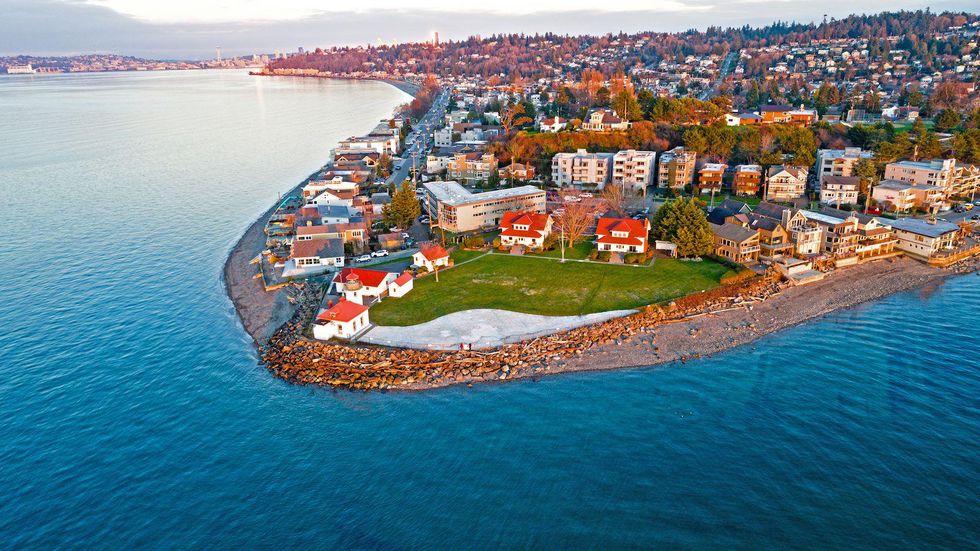 West SeattleWest Seattle
There's the vibrant Capitol Hill, a hub of arts, culture, tech bros, and nightlife (during non-COVID times).
There's the historic and artsy Pioneer Square, featuring plenty of museums, shops, galleries, and pubs.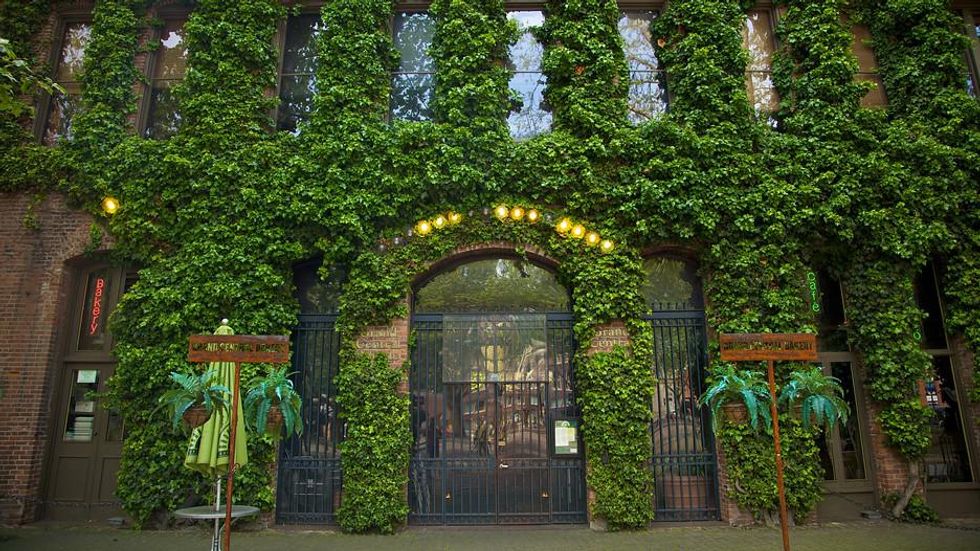 Pioneer Square SeattleExpedia
Fremont is a more bohemian area. Belltown is a trendy waterfront neighborhood that's close to everything.
In general, Seattle residents love the city for its proximity to nature, from beaches to glaciers, and its abundance of arts and cultural attractions. As Kimberly Kinrade said, "Seattle is for people who love culture, but refuse to sacrifice their wild nature to attain it." Residents dislike the steep cost of housing and all things that come from rising prices, including the city's large homeless population.
In general, the city is known as environmentally conscious, liberal, and dog-loving. The people are often referred to as nice but possibly a bit standoffish and cold (the "Seattle Freeze" is when you make plans to hang out and then bail, which is apparently very common). The rain can certainly get depressing, but the proximity to nature helps.
Remember, if you do happen to move: umbrellas are dead giveaways for tourists.
What's your favorite part about Seattle? What did we leave out? Let us know at @thejourniest on Twitter!