When most people think of New York City, they think of great food and memorable experiences, and Chef Jonah Reider has found a way to do exactly that in a townhouse in the heart of Clinton Hill. Reider is a self-taught chef who began cooking in his tiny dorm room at Columbia University. A few short years later, he's making a name for himself in the New York food scene with his prodigious talent and delicious cuisine. Reider's Brooklyn supper club, Pith, has teamed up with LG SIGNATURE to provide an intimate dining experience to his Supper guests, using the state-of-the-art appliances.
LG SIGNATURE combines the best of LG's cutting-edge technology and world-class design with the elegant attention to detail that a chef like Reider needs to create his works of art. In partnership with Reider, LG SIGNATURE has supplied Pith with its signature appliances including: the LG SIGNATURE InstaView™ Door-in-Door® Counter-Depth Refrigerator, Double Oven Range with ProBake Convection® and QuadWash™ Dishwasher, Air Purifier, and a 65-inch series 4K Ultra HD OLED TV.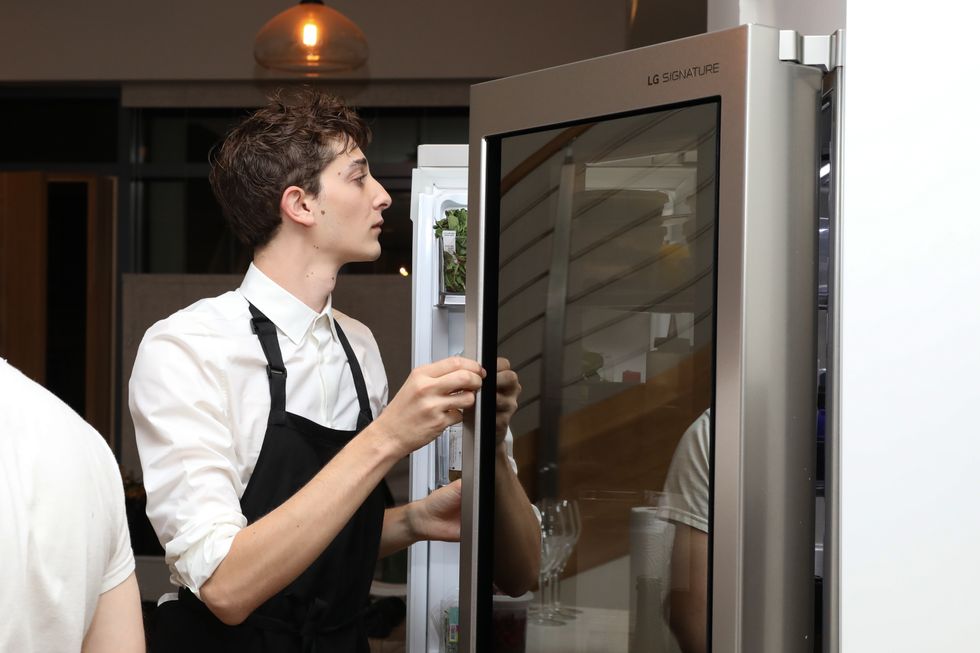 Reider is a strong believer in bringing people together through their shared experience of good food. "Cooking with LG SIGNATURE appliances has elevated my experience in the kitchen. I believe in a refined, intimate dining experience, which this partnership helps me deliver at Pith," says Reider. "Much of the Pith experience is about making cooking an engaging and exploratory experience and LG SIGNATURE adds a sophisticated edge to my home."
Tickets to Pith dinners are available on a first-come, first-served basis and typically sell out in minutes after becoming available. A week before Thanksgiving, Reider held a private dinner for ten guests that consisted of eight impressive courses with accompanying wine pairing. Reider understands the complexities and subtleties of flavors and highlights aspects of the food that might otherwise go unnoticed. Beginning with an amuse-bouche of sunchoke charred with caviar,followed by a dish consisting of bone marrow and olive pastry, and another featuring raw scallop with tomatillo and ground cherry, Reider knows how to take his diners through a culinary experience like few others can. He finished off the meal on a sweet note with a creamy, yet tart panna cotta with caramelized apple cider. The meal was rich with flavor yet well-balanced and the generous pours of wine complimented each dish beautifully.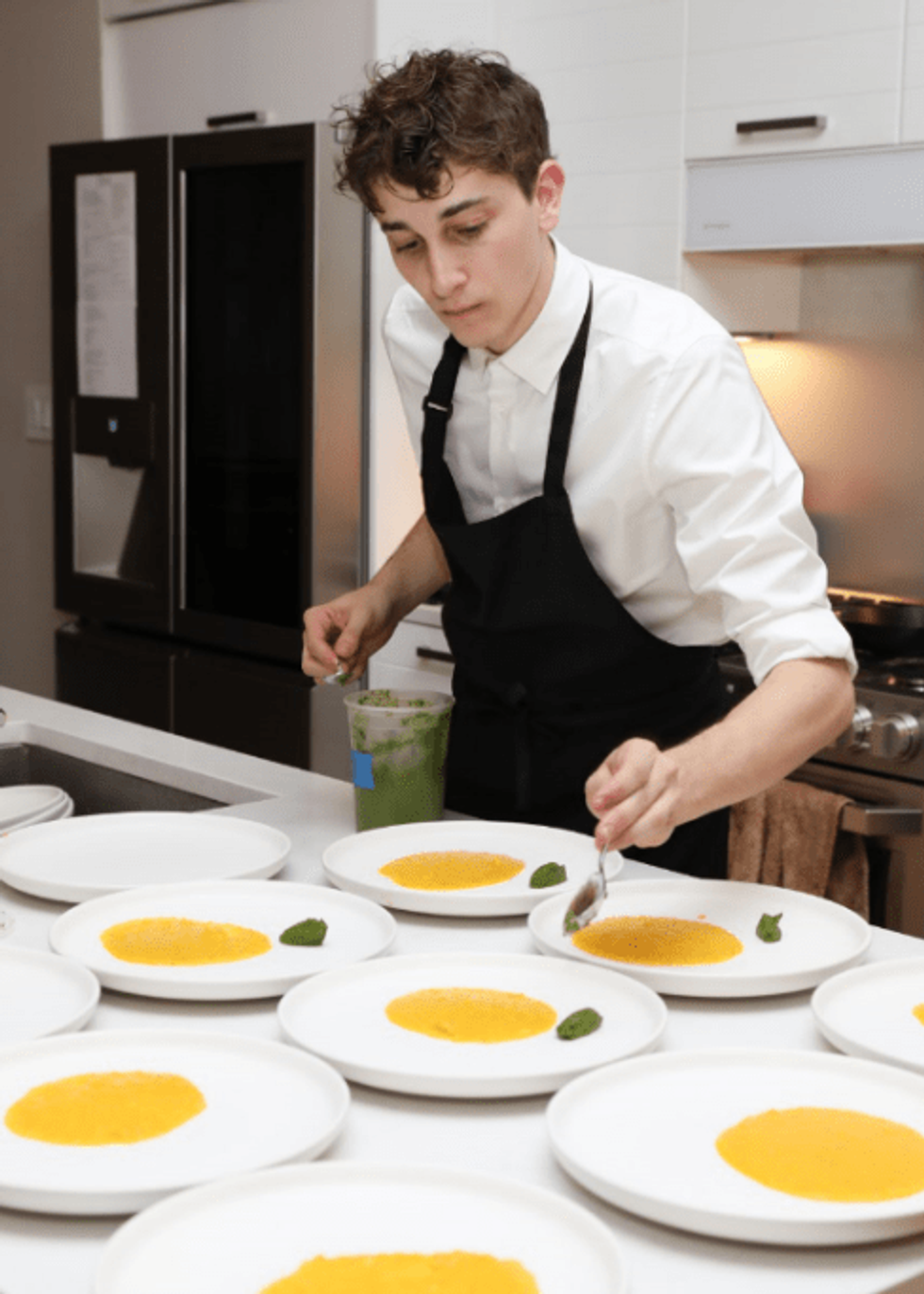 The meals that Reider creates using LG SIGNATURE appliances are truly an experience for the palate. With each course, he spotlights the functionality and innovation behind the LG SIGNATURE appliances. The line of appliances is designed with luxury and sophistication in mind, and provide a budding chef with the tools needed to make exceptional food. What makes LG SIGNATURE appliances stand out is that they aren't just for top chefs; they are designed for anyone who appreciates elegance and modern design and who wants to indulge the senses.
"Pairing Jonah's distinctive cooking with our ultra-premium line of LG SIGNATURE appliances creates the perfect union of creativity, modernity and wonder," said David VanderWaal, vice president of marketing for LG Electronics USA. "He embodies the same passion for delivering a luxurious, exclusive experience with each meal, as we do with our products."
Follow Reider on his
Instagram
and sign up for his newsletter on his
website
. To learn more about each of the LG SIGNATURE products, please visit:
www.LGSIGNATURE.com