If you're thinking of taking a much-needed vacation but traveling with kids doesn't exactly sound relaxing, booking an adults-only getaway may be just what you're looking for.
Keep in mind, as Travel Leaders explains, "When it comes to resorts, the adults-only designation is only meant to signify that a resort doesn't allow children under a certain age. This age limit may be 16, 18, or even 21 years, so it's wise to check before booking if you plan on traveling with an older teen or young adult."
That said, teens are a far cry from tots – they can keep to themselves. So don't worry about the fine print, most adults-only spots are virtually free of the younger set and are designed for travelers who want freedom from sticky fingers and temper tantrums.
Here are four reasons to choose to go the adults-only route.
It's All Yours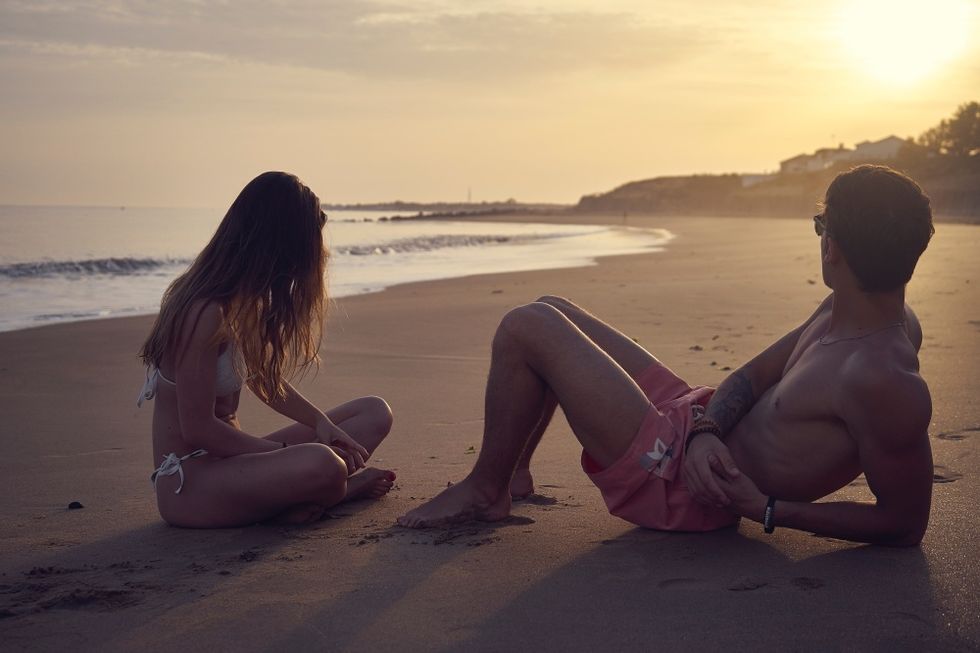 Not a child in sitewww.femalefirst.co.uk
OK, so not all yours - this isn't a private island, after all - but none of the resorts will have to be roped off as a "kids" section. Every pool and dining room, entertainment area, and fitness center will be geared toward grown-ups.

There's no silly "themed" cafés serving chicken nuggets or intrusive kiddie classes by the lounge chairs while you're trying to focus on your fruity drink – your adults-only experience will be anything but kid-friendly.
Reboot the Romance

A chance for romance www.cataloniacaribbean.com
Whisk your special someone away to an adults-only resort and reap the rewards of a romantic rekindling. If you're long past the "honeymoon phase" and need that spark to fall in love all over again, where better to bring back the bliss than at a place where kids won't spoil the mood?

As Beach Bum Vacation notes, "Your resort will most likely provide you with privacy, as well as many opportunities to have a romantic day or night with your sweetheart." Think long walks on the beach, candlelit meals oceanside, and rose petals on your pillowcases. Love is in the air.
Mix and Mingle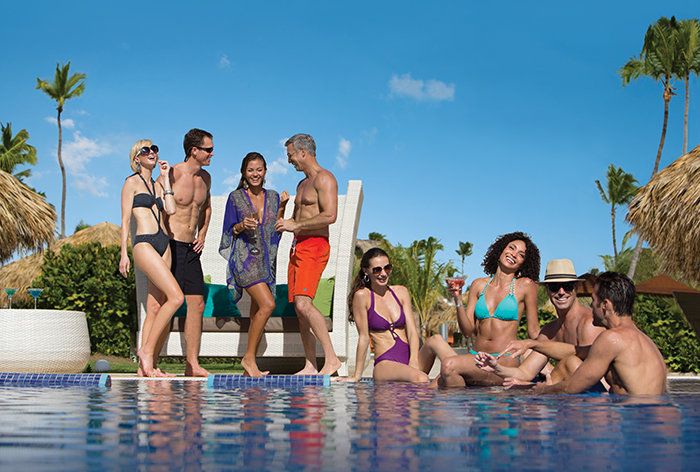 Meet some new friends blog.gogo-vacations.com
When you vacation at a place for families, most groups keep to themselves. Since kids are around, parents are always on duty to deal with keeping them entertained and out of trouble. Even if you come kid-free, there's little chance that other couples who have children will have any free time to focus on meeting new friends. But at an adults-only resort, no kids means meetups are on the itinerary.

Saddle up to the bar and start a conversation over cocktails. Plan double dates for dinner or go on an excursion with a new group of grown-ups. These resort-made relationships can last long past the final day of your trip. Exchange contact information and keep in touch. Perhaps you'll plan a future vacation with them!
They're More Modern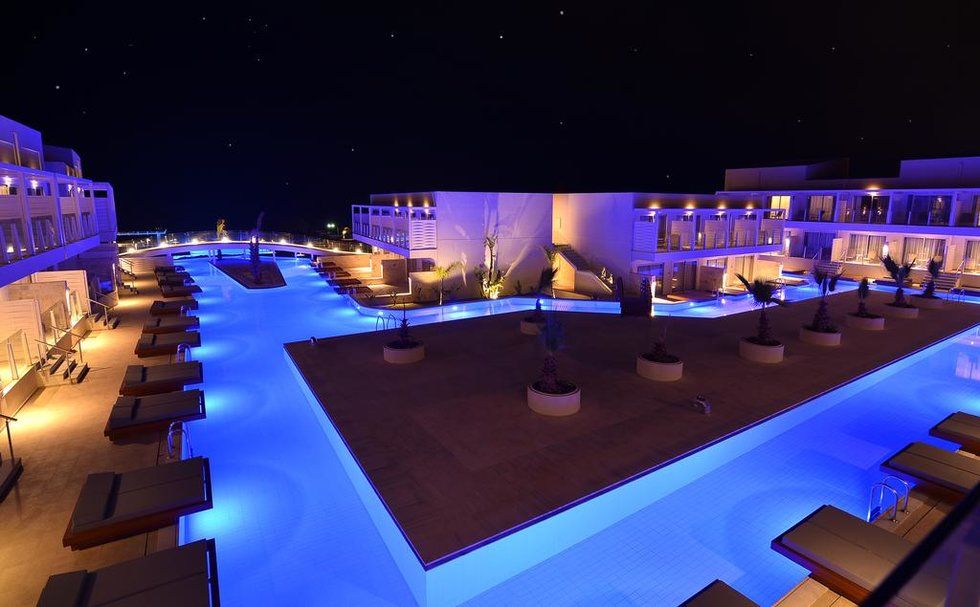 Cool, chic, and child-freewww.chaniapost.eu
"Adults-only" is a relatively new concept, meaning the resort/hotel will be designed with today's sensibilities at the forefront.

According to Adults Only Holidays, "The majority of the adults-only hotels have been reformed and reopened as [a] new segment, which is why mostly all are lightening up with a new design, new furniture, chill-out corners at the poolside, modern cuisine, and renovated services." Pretty much all the things you don't want kids getting their hands on.
Ready to plan your little slice of paradise? Jetsetter lists the 'World's Best All-Inclusive Resorts for Adults.' From Cancun to Cabo San Lucas to Turks and Caicos and beyond, these destinations are the real deal for adults who need some time off.