If falling snow and warm sweaters make you cringe, then escaping to a warm place in the winter may be a great way to help you survive those long cold months. You may think you need a huge budget to be able escape the winter wind, but there are plenty of affordable options for the traveller tired of packing a down jacket. We've compiled a list of some of the top affordable winter getaways to help you dodge those January blues.
Bangkok, Thailand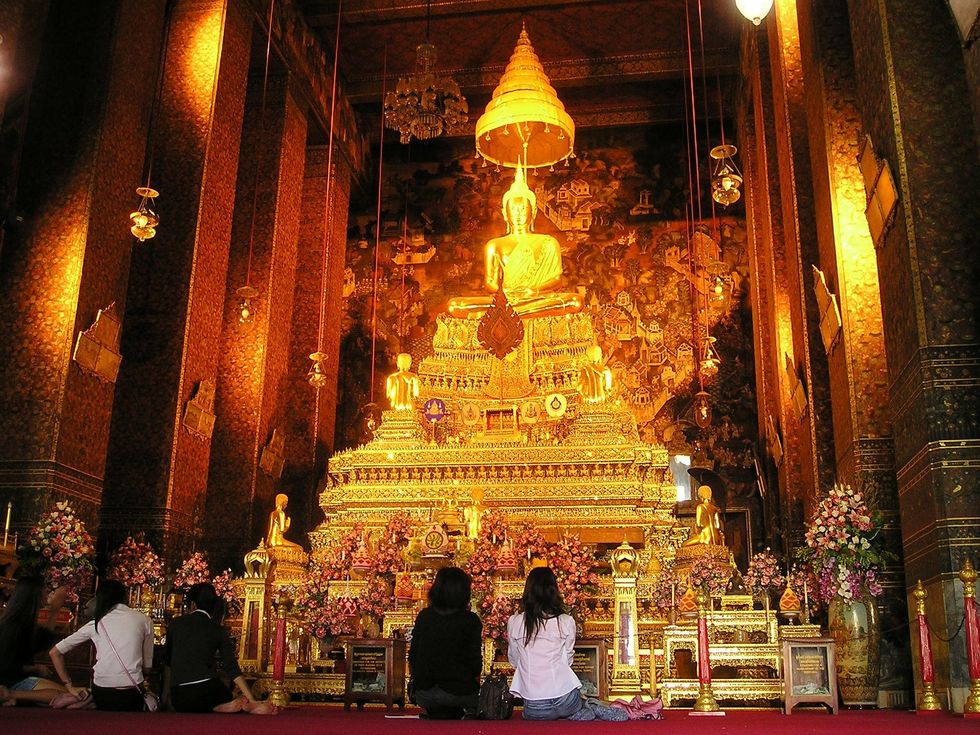 Temple in Bangkok
From November to April, Thailand gets cooler and drier that the rest of the year, so you won't have to worry about extreme heat, humidity, or monsoons, but will still be able to enjoy the notoriously tropical climate. The daily low tends to be 60°F to 70°F, while the daily high is 80°F to 85°F.
Bangkok is one of the cheapest places to visit for travelers looking for an Asian vacation. For instance, the cost of using a taxi starts at $1 with 40 cents added per mile, and a complete meal at a local restaurant costs as low as $1.50. The cheapest hotels charge less than $20 per night, while more expensive options range from $50 to $100.
An added bonus of visiting Bangkok in the winter are the dazzling holiday light displays in the shopping districts. You'll want to stay for the King's Birthday on December 5 and Chinese New Year, which feature large celebrations with parades, shows, and fireworks.
Honolulu, Hawaii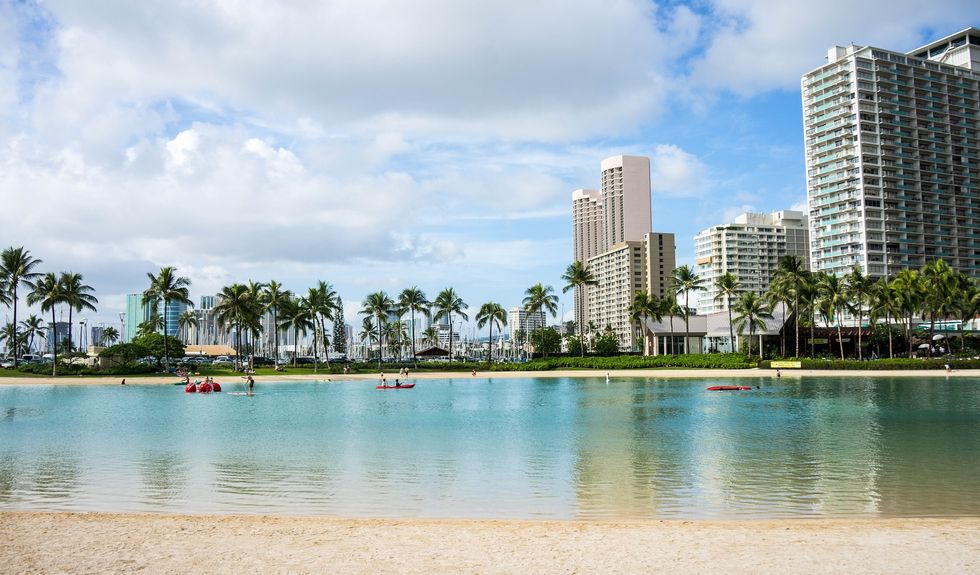 Waikiki Beach in Honolulu
If you escape to Hawaii, you won't have to worry about exchange rates or travel visas. The temperatures hover around 80°F during the day, and fall to 60°F at night. Unfortunately, rain increases during the cooler months, but it's still better than shoveling snow.
The cheapest months to travel to Hawaii are September, November, and the start of December. Tourists flock to the island from the middle of December to January, so you'll encounter higher airline and hotel prices. However, the snowbirds tend to leave by February, so prices go down again. You'll have to coordinate your schedule carefully if Hawaii is your winter hiding spot, but you can find discounts.
You can also save money by avoiding the tourist traps and eating street food, which costs $5 to $10 for a meal. Waikiki Beach is also free, and is perfect for surfing and relaxing. Other affordable options include renting inexpensive snorkeling gear, fishing from the shores, and hiking to Manoa Falls in Honolulu for free.
Galveston Island, Texas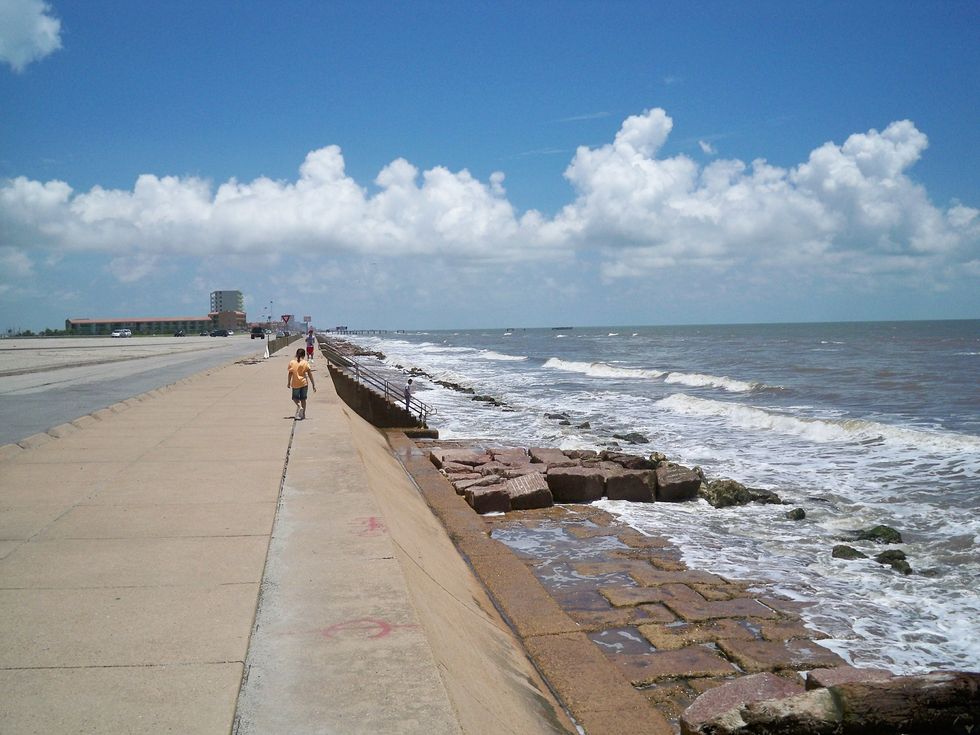 Galveston Island
Galveston Island is a tropical retreat nestled in the Gulf of Mexico. Located about 50 miles from Houston, TX, the island is only 27 miles long and doesn't get overwhelmed with tourists, so you won't have to fight crowds to book a hotel room. The average highs range from 60°F to 70°F in the winter, and it never gets snow.
Although Galveston Island is small, there are affordable places to stay including RV parks, hotels, condos, and rentals. In the winter, rates tend to be lower, and you can find accommodations that range from $40 to $100 per night.
During the winter, Galveston Island has many events including a festival of lights, gift market, acrobatic performances, and holiday shows. There are also free options like the Art Walk hosted by downtown art galleries and sports at Seawall Beach.