NYC (and life in general) can become overwhelming at times—but fortunately there are some retreat centers located just outside of the city where you can catch your breath and recharge your body and mind.
While you don't necessarily need to go to an ashram to find peace, sometimes it can be immensely helpful to change your surroundings and gain a new perspective. Unfortunately, some wellness retreats will relieve you of over $1000 per night. Here are some retreats that are relatively affordable and that promise spiritual dividends to last a lifetime.
This "mindfulness training center and monastic training center" was founded by none other than Thich Nhat Hanh, the infamous mindfulness writer and teacher. Located in the Catskills about 80 miles from NYC, it offers day-long meditation retreats and more extended escapes that run as long as three months. Daytime programs are free, and adult dorms cost $80-$110 per night.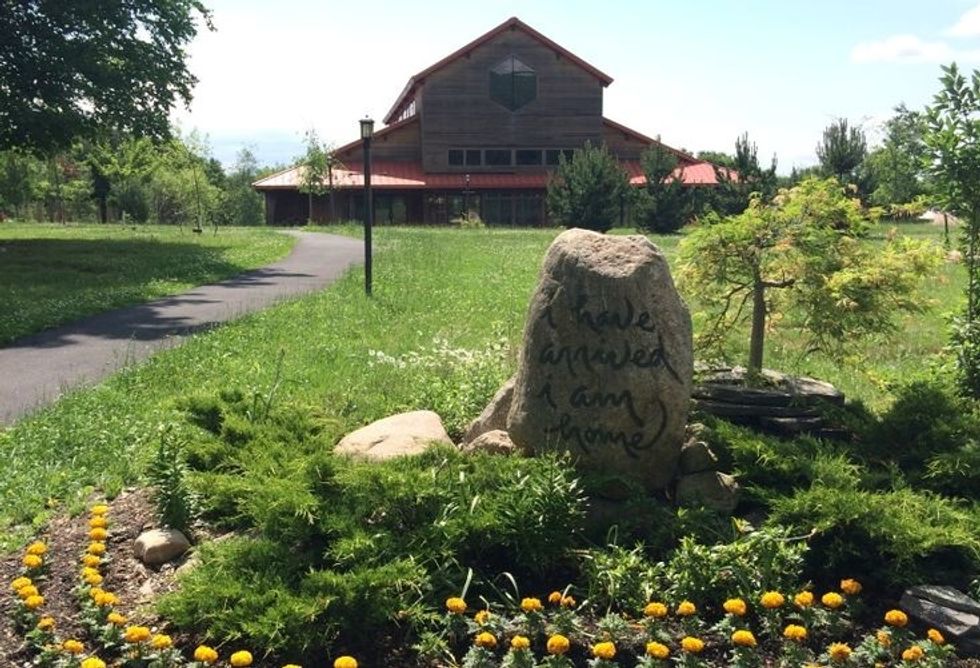 pinterest
2. Omega
Omega has retreats across the world, but their main campus is found in Rhinebeck, New York. The campus offers the opportunity to "integrate personal growth and social change" through many different programs that focus on holistic health and wellness. Daily movement and yoga classes are offered alongside more specific teachings about sustainable living and the like. Weekend rates will cost around $250-700 depending on your choice of lodging.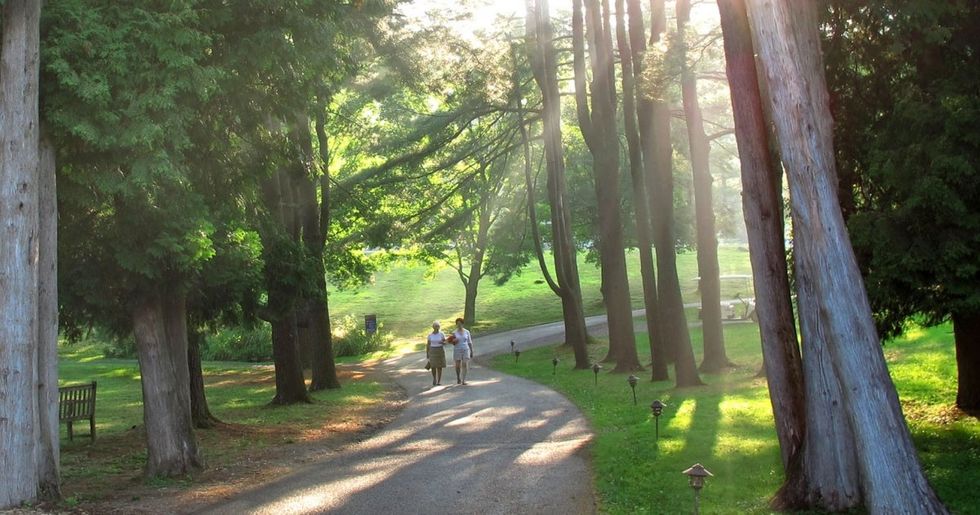 Rhinebeck
3. Yogaville Satchidananda Ashram
Located in Charlottesville, VA, this one is a little bit further out—but if you're willing to make the trek to the Blue Ridge Mountains, this retreat has a lot to offer. A six-hour train ride from Penn Station will get you to a place where you can practice yoga tailored to your specific goals all day, and you can also visit the LOTUS (Light Of Truth Universal Shrine), the world's only temple dedicated to honoring all faiths. Rooms go from $90 to $135.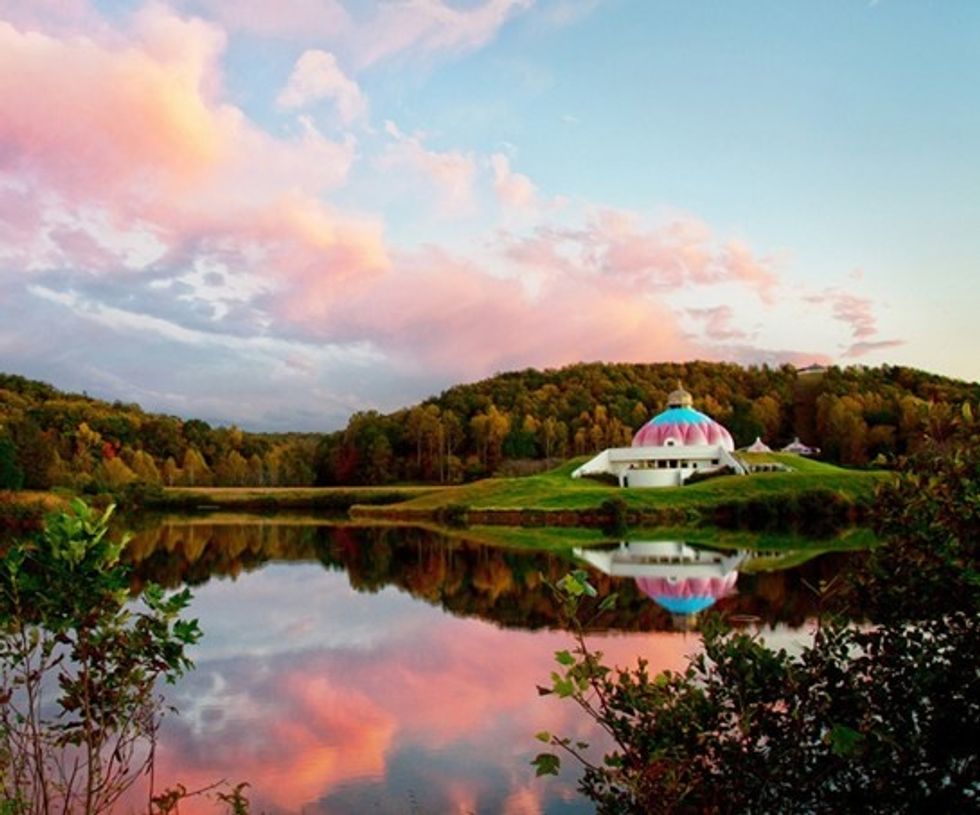 virginia.org
This no-frills yoga getaway is a short bus ride away from NYC. Located in the serene Catskill Mountains, it'll feel a world away from congested Brooklyn. Offering daily chants, meditations, sound healing classes, Sanskrit studies and music instructions, it's open to everyone. It offers dorm lodging and semi-private rooms that go from $80-150 per night.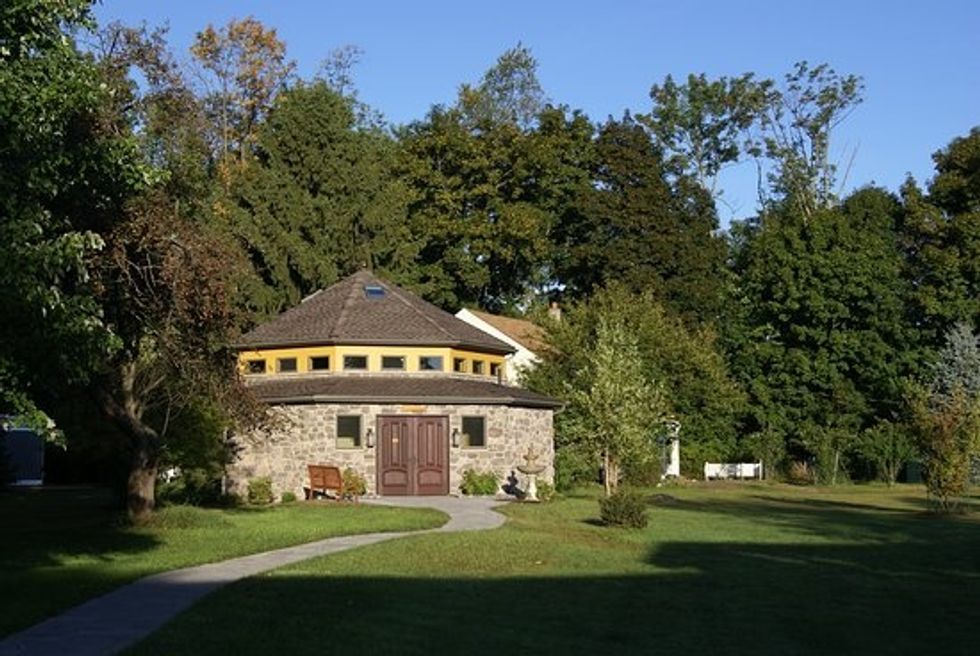 trip advisor
Located two hours away from NYC, this retreat offers silent meditation, daily yoga practices, and everything you need to refresh and recharge. Starting at $80 a night for a shared room, it offers shared rooms as well as the opportunity to camp under the stars. Also, all smartphones must be placed on airplane mode, so if you're looking for a digital detox, this is the place.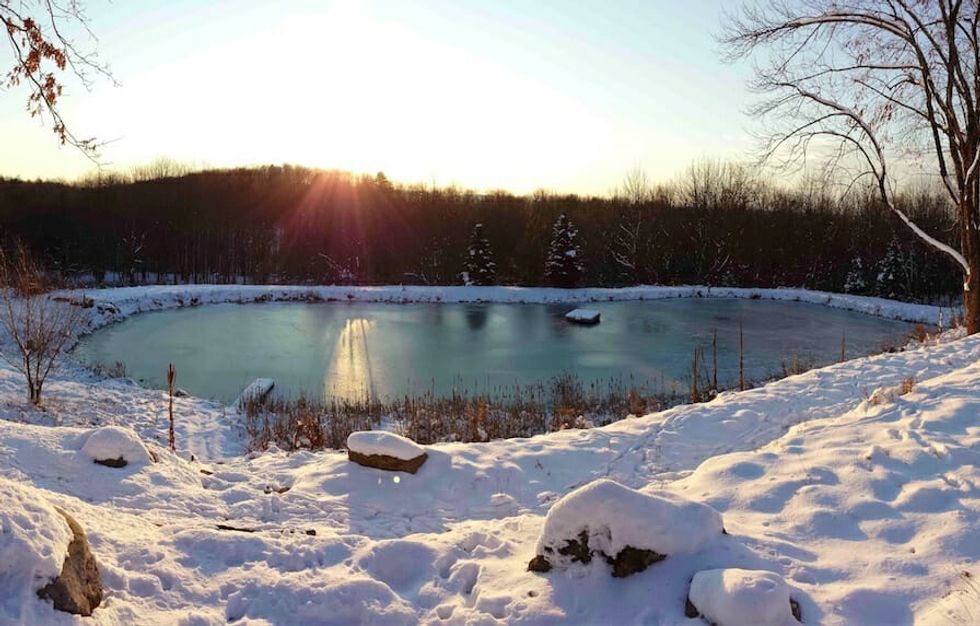 sivanandayogaranch