Flying can be expensive.
Whether it's a destination wedding, a study abroad semester, or a visit back home, we all have our own reasons to seek a seat in the skies. However, with tickets getting pricier and pricier, it's hard to shell out a huge sum without some help.
That's why Airfordable, a Black-owned Chicago-based startup, lets you purchase flight tickets on layaway as you pay it off in installments. Here's how it works: you search for a flight that works for your time and scheduling. Then, you submit the flight to Airfordable as it works out a payment plan that's best suited to your budget. Upon paying an initial deposit, you begin to pay monthly installments and receive your flight e-ticket sometime before it takes off.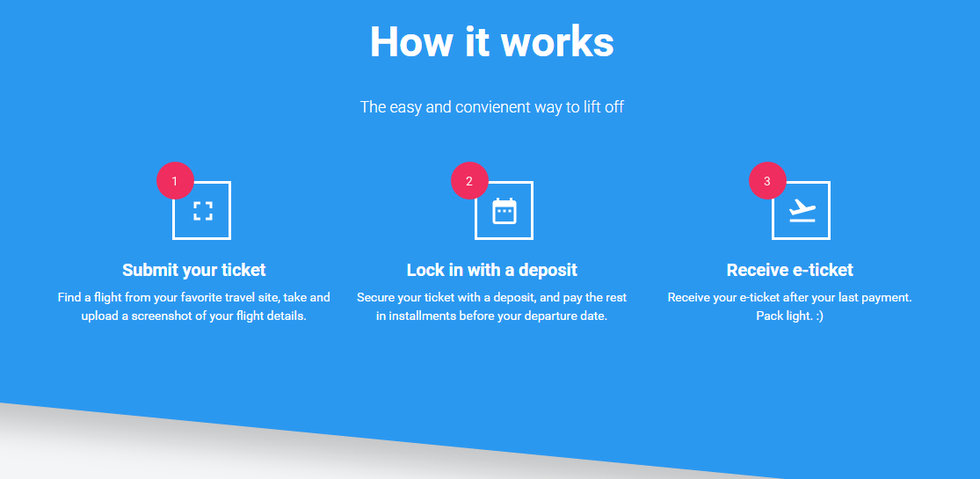 This is an increasingly successful option for those who have little to no credit or are just having a hard time trying to find a way to make their destination wedding a reality. So far, according to Techcrunch, about 10,000 people have used the service with a 95% repayment rate. The high repayment rate may be due to the need to pay off the ticket before you take the flight, unlike a credit card. However, the good side to this is that you no longer have to worry about paying it off once you return from your trip.
CEO and cofounder Ama Marfo spoke to pals at The Grio and talked about what inspired her to start the company while she was attending Drexel University in Philadelphia.
"I wanted to see my family in Ghana during school breaks, but couldn't afford the $2,000 ticket," she said. "I stayed in the dorm alone or with other international students who couldn't go home. Because of this personal frustration, I set out to determine how to make travel more accessible."
Airfordable is working hard to provide the best possible option to their customers. "We have a lot of students using Airfordable to travel home or for study abroad programs. While other users are planning travel based around life milestones such as destination weddings and family vacations. We are covering just about any travel need you can think of," Marfo said. Traveling just got that much easier.
Plan your next dream getaway on Airfordable.