It's high-summer. Time for vacations – that's if you can get there. But air travel is a complete catastrophe. Post-pandemic travel surges, staff shortages, and strikes are a recipe for disaster.
Airlines are seeing an increasing number of travelers, something they haven't seen since before the pandemic. It's been over 2 years, and so much has changed! According to FlightAware, 3% of US flights on average have been canceled year-to-date. And summer holidays have seen a rise in cancellations and delays.


"This [situation] has been building since early April, and resources are now exhausted. And new [employees] are still coming through their training and security checks. That takes time," says John Grant, chief analyst at data firm Official Aviation Guide (OAG).


Most likely this started way before the vaccines when people were tired of being locked in their houses and needed a travel escape. But it'a actually due to the very nature of the industry. It takes a long time to become a pilot – they go through years of training and must meet a vast range of requirements.


"The industry is so woefully understaffed that whenever there's a storm or a pilot who calls in sick, there's no redundancy or resiliency in the system. And you get these cascading cancellations," says Derek Thompson, writer at The Atlantic.


But what happens to people who've saved money, taken time off work, and patiently waited for their travel plans – and freedom! – to arrive. Do we just say forget it, take your staycation, and stop whining? No one would accept that – including me.


"Fly earlier in the day if possible because delays stack up throughout the day, and there are fewer options as the day passes." –says, Gary Leff, author of Viewfromthewing.com – a site dedicated to travel deals
Many of us don't have the option to use alternate modes of transportation or rearrange our dates around delays and cancellations. Although companies advise travelers to come prepared for delays, how long can we endure sitting in those uncomfortable chairs? Or wait in a clutter by the gate, willing our flight to board.


Let's be honest. Although pleasant, airports are the worst place to waste precious hours of your life – sometimes it can be 24 hours! Generally, it's an in-between point to get us to and from our destination.
We struggle our way through security, grab a drink at the bar, and head to the gate – where the flight is the main event.


I've traveled through my fair share of airports – I can handle the browsing, the lazing, and the neck-jerking nodding off. But more than that and I'm sick of the place, especially in the middle of the night. I just want to curl up and sleep but not through the boarding call.


However, there's one thing I love to do while waiting endlessly at an international airport. I find a cafe that has super comfy chairs – more like sofas – where I can spend a few hours.


Here are a few life-saving things to do while waiting for that all-exciting announcement: 'United Airlines flight 103 is now boarding.'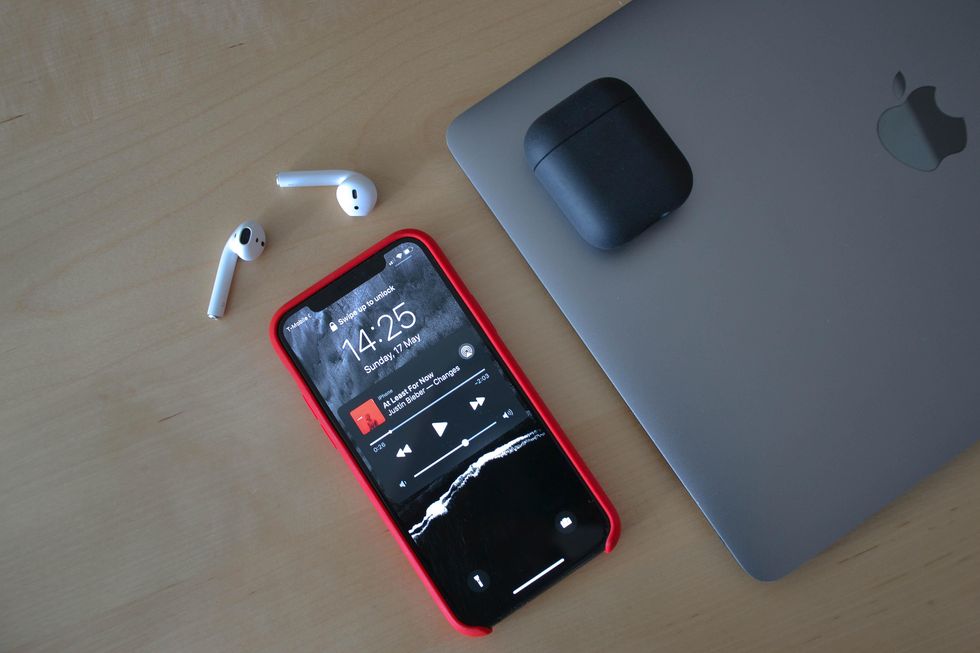 via Unsplash
I'm an old-school, rock music buff. I cannot get through my day without listening to at least one Beatles song. I spend hours populating my travel playlist with my favorite songs on Apple Music. I simply pop in my ear pods, open apple music, find my playlist, and hit play.
Apple Music only costs $9.99 a month and has no ads. I can read my book while jamming to Gun's n' Roses Paradise City.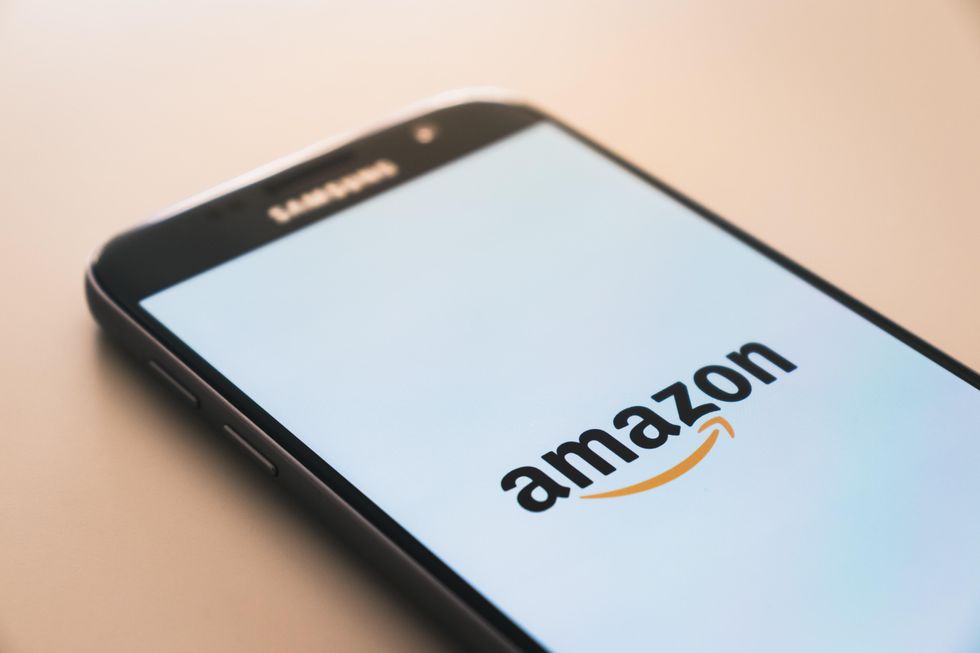 Via Unsplash
Airports are packed with stores; people say Duty-Free is cheap. But I find that stuff outrageously expensive. I'm not someone who strolls into an airport Gucci store and pick up a handbag that costs my monthly income. Some people may, but it's not for me. I generally take advantage of the Duty-Free alcohol and never say no to my allotted 2 bottles.
But sitting at a cafe, listening to Led Zepplin, I'll scroll through Amazon and check out their latest deals. It's a fantastic way to pass the time. I've even carted a few pet accessories or kitchen items with Amazon Prime that are waiting for me when I walk through the front door and drop my luggage in the hallway.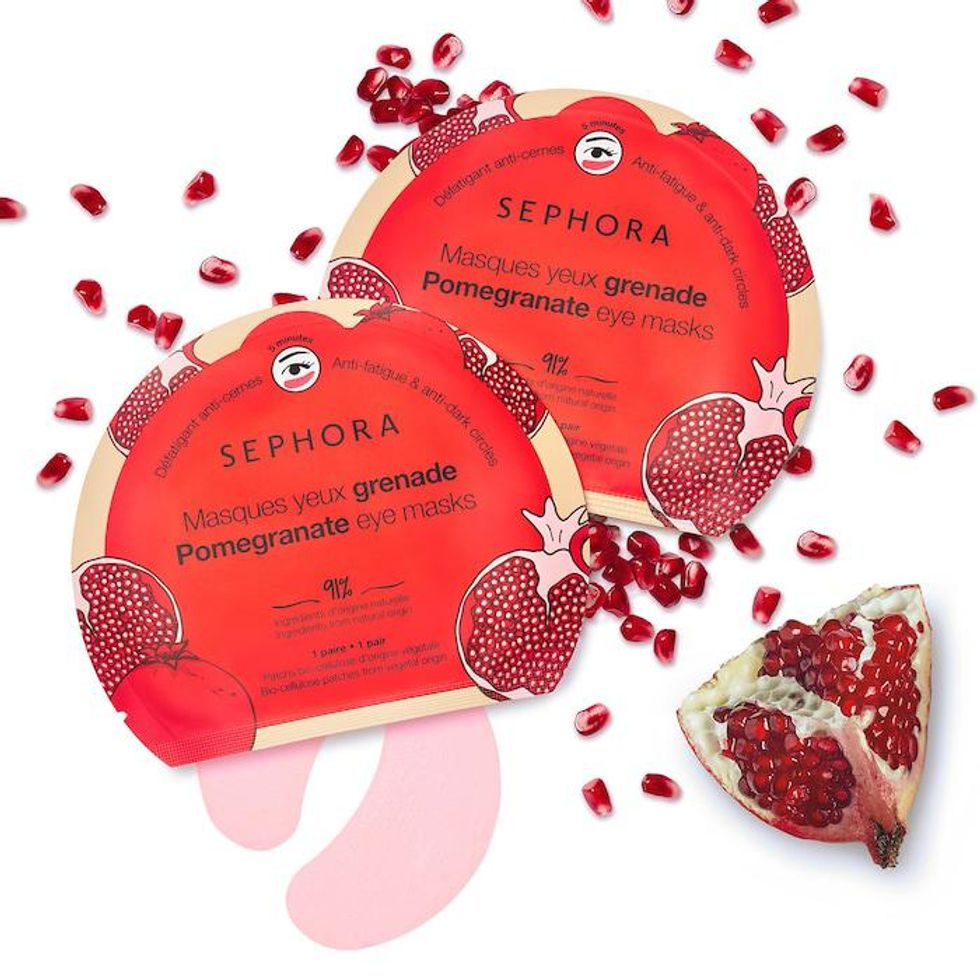 via Sephora
As weird as it sounds, the airport is the best place to prioritize skin care. Multi-task while you wait and beat two birds with one stone. I often give my face a good cleaning with my Youth To The People Superfood Antioxidant Cleanser and Glow Recipe. Plus, I picked up the Plum Plump Hyaluronic Acid Moisturizer at Sephora as part of their clean skincare line.
Then I'll re-do my makeup – if I'm heading straight to the beach the minute I land. Or I simply relax with the Sephora collection clean eye mask. Their products are available in a flight-friendly mini size and fit in my hand luggage.