Are you looking for another international celebration to conquer? Head to the Oktoberfest of the Netherlands for Kingsday! 'Koningsdag' is celebrated April 27th as a celebration of the king's birthday. The whole country celebrates enough to knock any fourth of July you've had out the water. I headed to Amsterdam to see the celebration and enjoy everything the city had to offer.
Amsterdam is a stunning city of tranquility. Greenery lining the gorgeous canals and uniform buildings make it picture perfect. I arrived with friends and we got to work exploring the coffee shops, museums, and culture. It was one of the most beautiful and peaceful cities I've ever seen. All of that went right out the window for the national holiday of Kingsday!


getty images
The city transforms into an orange sea of carnivals and daytime festivities. To celebrate the royal family of the Netherlands, the Orange- Nassau, everyone who fills the streets is covered in bright orange scarves, hats, and clothes. They come out in droves to go to the carnivals, see free public concerts, or check out the celebratory flea markets. Flea markets are a big part of the holiday so you can find ones of all sizes all over the country.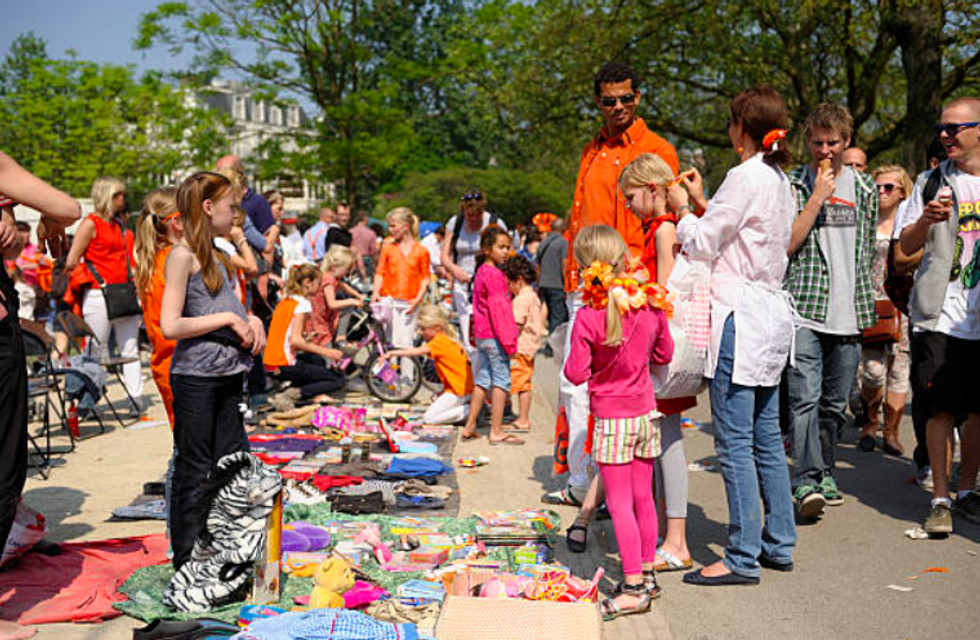 getty images
Food stands that offer national foods make indulging easy. French fries with multiple sauces, belgian style waffles covered in chocolate, and bratwursts the size of a truck fill the squares. The people aren't out just to eat though...a lot of them are drinking!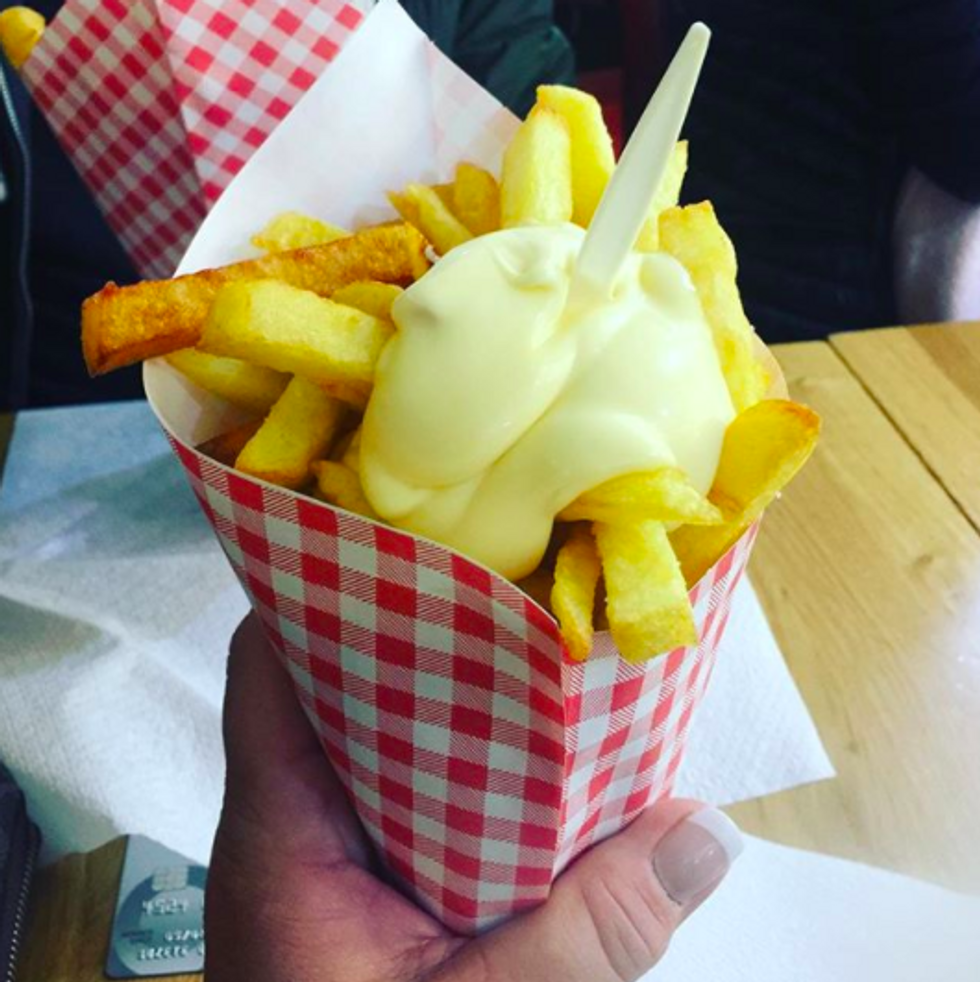 suzi_galdi
Public drinking is a major part of Kingsday, just like Oktoberfest! Wine and beer flows through the canals as happy crowds fill both the streets and canals. You can head to any of the busy bars or bring your own booze to drink out in the open. Boats are decked out to the nines with orange streamers, flowers, blasting music, and jolly boat-goers. You can sit along the canal with your bottle of wine and watch them float on by!
Of course, Amsterdam is famous for other recreational substances. You can head into any coffee shop and buy some coffee, tea, or marijuana. If you don't know what to buy they will help you pick out the perfect strain just for you. They can come pre-rolled in joints or in edible form if you are looking for convenience. It's just another thing that Amsterdam has to offer.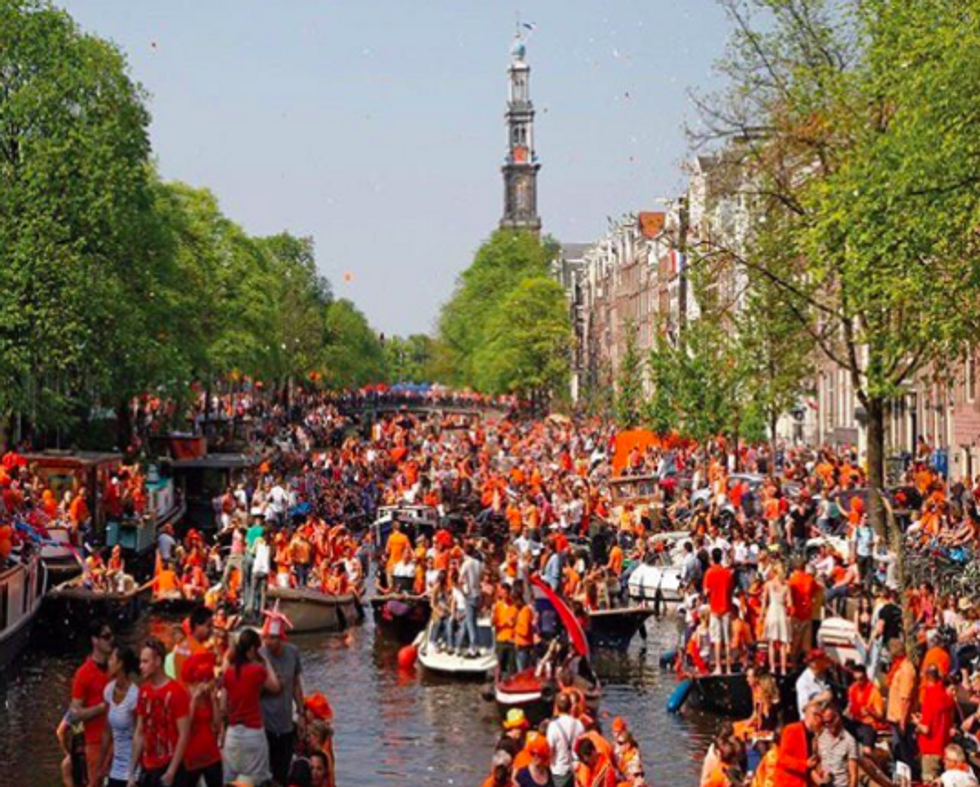 unifrogtrave
If you're interested in going then you'd better start checking out accommodations. This is a huge celebration and the city books up fast! Don't worry though because even if you don't find a hostel or hotel inside of the city you can easily reach Amsterdam by train. We stayed at an airbnb in a suburb and loved it! We got to see a bit of the countryside but still got a full Kingsday experience.
This celebration is a whirlwind of day drinking, joyous Dutch chants, and carnival lights. The celebration goes all day and all night so there is always a party going on. So head to Amsterdam this April for the orange themed celebration of a lifetime.