"There's a freedom you begin to feel the closer you get to Austin, Texas." - Willie Nelson
Once a year, for two consecutive weekends, Austin sends out the message that it's still the "Live Music Capital of the World." From October 5 - 7, 2018 and October 12-14, 2018, the Austin City Limits (ACL) Musical Festival returns to Zilker Park with a total of 8 stages and 140 musical performances.
Why ACL?
In the ethos of musical festivals, ACL fills the gap between Coachella's appeal to ultra-trendy festival-goers and the wilder crowds at Lollapalooza. Unlike Austin's other renowned festival South by Southwest, which is annually hosted in the bustling downtown area and features music, film, and interactive events across two weeks, ACL is a concentrated celebration of live music and local eats around the natural beauty of Zilker Park's 360 acres.
Since 2002, the Austin festival has stayed true to offering a universal, "family friendly" experience, including free admission for children 10 and under, courtesy of its all-day Austin Kiddie Limits catering to families escaping the crowd.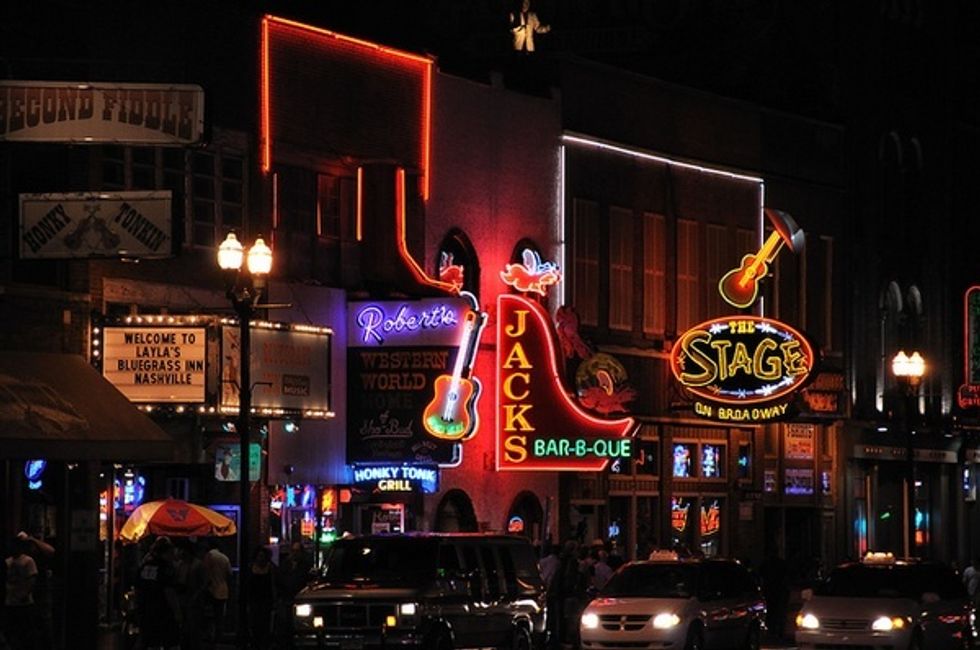 Austin.Culturemap.
Music
With an aim to "Keep Austin Weird," ACL hosts a line-up as eclectic as Austin's history of subcultures. As the city that fostered the sounds of Janis Joplin's psychedelic rock, Stevie Ray Vaughan's electric blues, and Willie Nelson's outlaw country, Austin spotlights its new, emerging talents like Puerto Rican rapper Residente, local garage punk acts like Sailor Poon, and female rap duo Gifted Gab and Blimes Brixton.
True to form, ACL 2018 will feature diverse performances from musical icons like Paul McCartney and Metallica, fan staples like Lil Wayne, Deftones, and Pheonix, as well as newer chart-toppers like Khalid, Shawn Mendes, and Camila Cabello. Other featured acts by weekend include:
Food
When it comes to creative energy, "Austin is an oasis" of food as well as music, says chef and food critic Andrew Zimmern.
The 2018 ACL Eats Food Court is inviting more of Austin's best eateries to set up shop than ever before. Find festival-favorite desserts like snow cones at Sno-Beach or signature chocolate cakes at Skull & Cakebones, Austin's first locally sourced craft bakery. Grab hand-crafted empanadas at Mmmpanadas, a fresh kabab at Kababeque, or even an exotic game sausage from rabbit, antelope, and pork at Frank's Restaurant. High Brew Coffee serves cold brew in six flavors all day long and Maine Root offers fair trade root beer "made for rockers by rockers."
Most ACL vendors offer gluten free and vegan options, with all-day service and accepted payments in cash, credit, debit and an ACL Cashless option programmed through your wristband.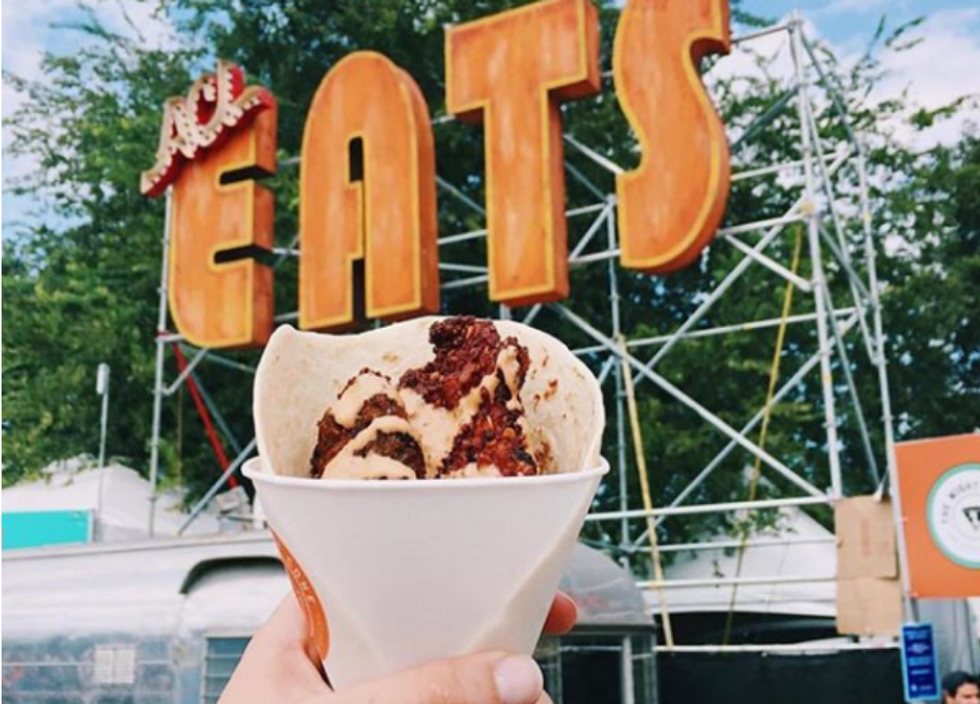 Austin Apartment Experts
Merchandise & Activism

"I like the fact that Austin's the first place I've ever lived where there's a real sense of community. People care about their neighbors," noted Ian McLagan of rock band Small Faces.
In a city that bloomed by embracing all differences, Austin maintains its social consciousness and sense of community. A new addition to ACL 2018 is the ACL Cares Academy, which invites local organizations to set up panels, meet and greets, and activities for festival-goers to network and learn about local activism. Hosted by comedian Lisa Friedrich, ACL Cares partners with organizations that support the arts, local food banks, and environmentalism.
The ACL Market features accessories, clothing, and creative pieces from local artists. ACL 2018 has partnered with handmade artisans like Austin Art Garage, Espacio Handmade, and Leighelena, in addition to offering its own 2018 festival merchandise.
Tickets
When the Rolling Stones played in the "Live Music Capital of the World," Keith Richard said, "I like it here in Austin. Anybody got a room?"
Every year, for two weekends in October, Austin sets aside 46 acres of Zilker Park to make room for almost 500,000 music-lovers. General Admission tickets are still available (as of Oct. 3) for a one-day pass ($100 plus fees) and VIP and Platinum tickets are available for 1-day ($450 plus fees) and 3-day ($1100 plus fees) passes. VIP and Platinum experiences include perks like premium seating, spa access, catered lunch and dinner, and all day beer, wine, and specialty cocktails in exclusive lounges.
Catch Up on What You've Missed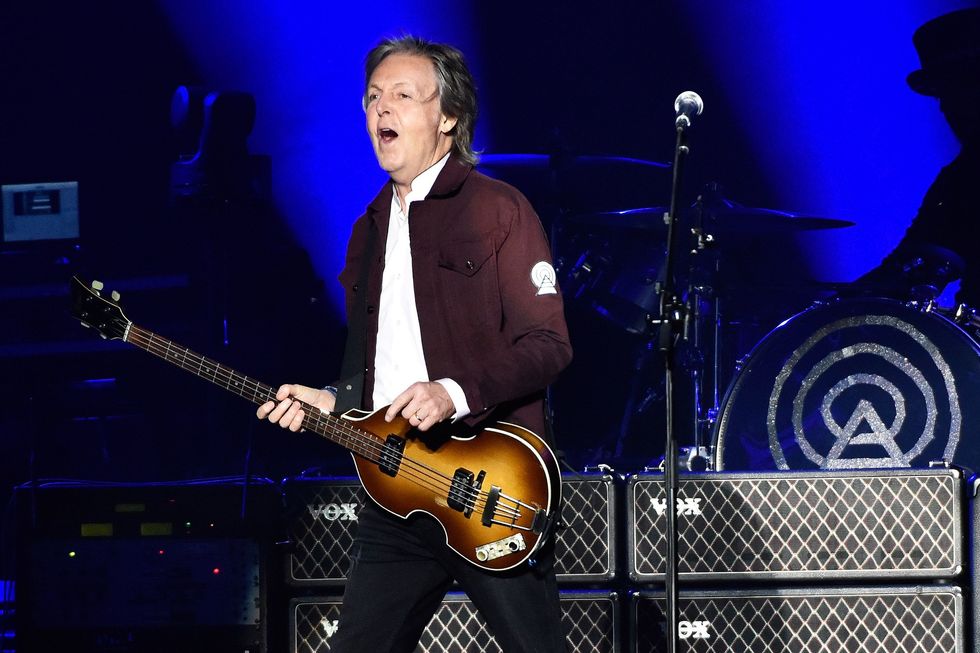 Rolling Stone
Weekend 1 ACL 2018 was graced with a burst of summer weather for high-energy acts. Paul McCartney gave his Friday night performance to a packed crowd, despite the sweltering Texas heat. McCartney gave tribute to John Lennon by playing "Here Today," George Harrison with "Something" and Linda McCartney with "Maybe I'm Amazed," all between Beatles classics like "I've Just Seen a Face," "Blackbird," and 60,000 attendees joining in for "Hey Jude." On Saturday, Metallica's James Hetfield bantered with the audience throughout their lively set, with Robert Trujillo paying tribute to Austin's own Stevie Ray Vaughan with a rendition of "Telephone Song."
---
Meg Hanson is a Brooklyn-based writer, teacher, and jaywalker. Find Meg at her website and on Twitter @megsoyung.
---