While Back-to-School season is in full swing, it's also Back-to-Office season for many adults this fall.
While the COVID-19 pandemic has kept many of us isolated at home this past year, people will slowly begin to re-fill office spaces in the coming weeks — and just like Back-to-School season, how you pull up to that first day of work is important. You don't want to head to the office on that first day and still have your frayed, split-end-ridden pandemic hair.
In fact, it might be time to reinvent your haircare routine altogether. Beachwaverbelieves in responsible hair care and a world that should be filled with hair care products you can trust. Beachwaver's carefully formulated products result in naturally gorgeous hair, all while you rest assured that your hair is getting the vitamins and care it deserves.
All of Beachwaver's products are paraben-free, formaldehyde-free, sulfate-free, petrolatum-free, benzophenone-free, phthalate-free, cruelty-free and vegan. Phew! That's a lot of things that aren't in Beachwaver's products, but what exactly are in these products?
Well, the Good Vibes Shampoo and Conditioner collection are bursting with coconut oil for moisture and Tahitian Monoi Flower for strength and shine. If your hair is in need of some repair, the Stay Strong Reparative Kit is packed with Shea Butter and Abyssinian Oil, which adds softness as well as a burst of hydration to your hair.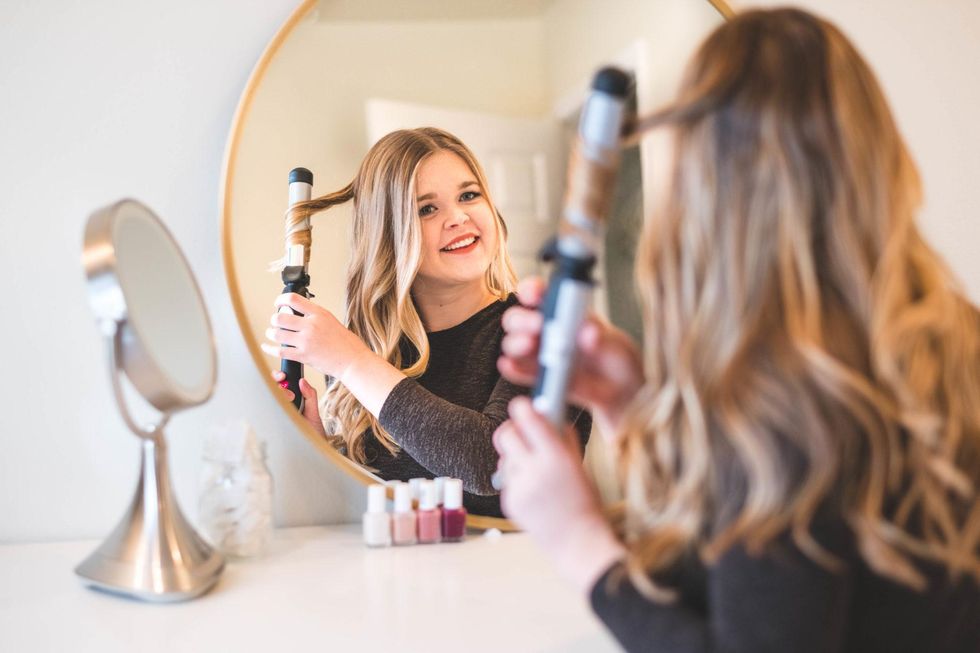 Beachwaver
Maybe you're not in the market for new hair-care products. Beachwaver has a slew of other hair-care accessories, as well! They also offer a wide range of curling irons, such as the S.75 Dual Voltage, which works on shoulder length hair to help enhance natural curls, with its small size helping you get more texture and tighter waves as well.
Or you could also get the 3B Waver Midnight Rose, which makes curling your hair fast and effortless. Just clamp the Rose onto your hair, hold, and release! Beachwaveralso has a spectacular hair dryer called the Pro Dry Midnight Rose. Armed with Ion Technology, the Pro Dry leaves hair feeling silky and full and always removes static from your luscious locks. This also doesn't include Beachwaver's other fun accessories, such as the beautiful Long Hair Scarf and Love Scrunchie, which are trendy and beautiful to look at and will help keep your new dew out of your face.
But don't take our word for it, as Beachwaverhas an unwavering customer base that has praised the company for years. "I really really love this shampoo and conditioner set," Katelyn said of the Good Vibes Shampoo and Conditioner collection. "On days when my hair feels super dry and lifeless because of so much styling I will wash it with this and it instantly puts the life and moisture back into my hair! It smells so good, and is amazing for your scalp!" A satisfied buyer named Daniel also praised the company's curling irons. "I absolutely love this curling iron," she wrote of the 3B Waver Midnight Rose. "I pulled the trigger after eyeing it on Instagram forever thinking I'd probably be disappointed, but it is easily my favorite styling tool. I'll be buying another one with a bigger barrel for sure!"
So what are you waiting for? Get the hair care you always dreamed of, so you can go back to working looking like your best self!
To learn more about Beachwaver, visit the website here.