A night spent under the stars doesn't require you to go hardcore wilderness survivor. Think of camping, instead, as the ultimate way to step away from the overstimulation of modern life.
"Camping will inspire you to completely unplug and settle into the peace and quiet of nature," Marnie Hanel, co-author (with Jen Stevenson) of The Campout Cookbook: Inspired Recipes for Cooking Around the Fire and Under the Stars told Well + Good.
While the learning curve on all that camping gear can be intimidating — propane stove, whaaa? — it doesn't have to be. Consider this your list of city-girl-approved cheats for a killer camping trip.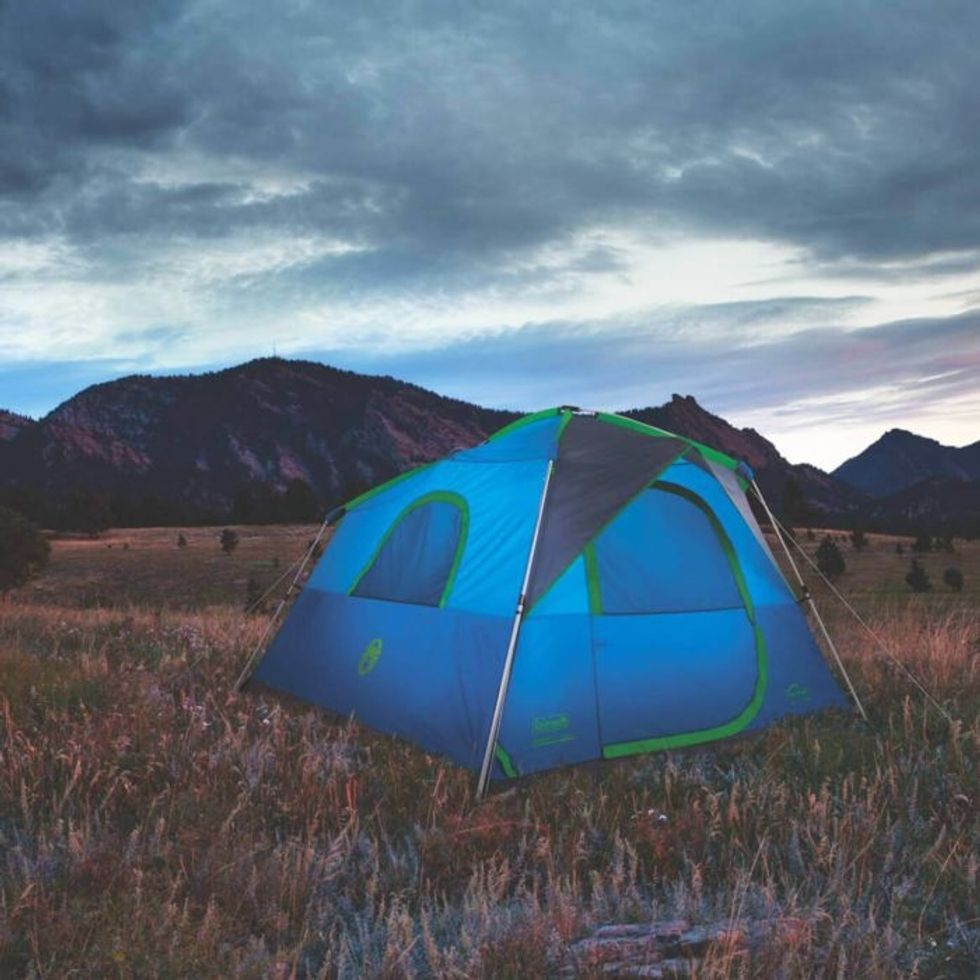 Embrace the instant tent
Setting up a tent can be a workout in itself, so opt for a pops-into-place instant tent. City-girl camper, Robyn Cohen, loves the Coleman Signal Mountain 4-Person Instant Tent. "With the Instant Domes, all you have to do is extend the pre-attached poles and knock your stakes into the ground, that's it! Most tents come with stakes, just remember to buy a mallet to hammer your stakes with."
Camp at a drive-in site
With a hike-in campsite, you'll haul everything you need — from the heavy cast-iron pan to your two-woman tent — in on your back. But with a drive-in campsite, it's just a matter of ferrying your creature comforts a few feet. That means you can say yes to an air mattress (just remember to bring a battery-operated pump), yes to a Dutch oven (why not?!), and yes to every atmospheric extra, like LED fairy lights.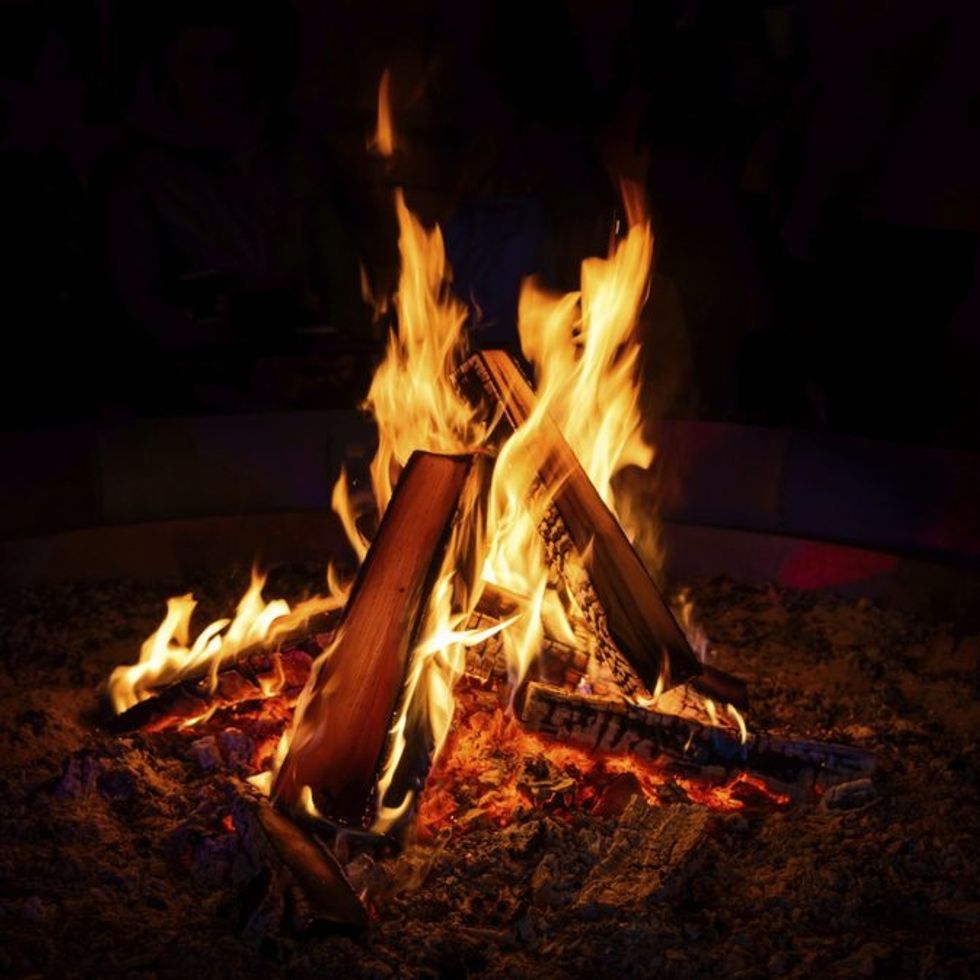 Crush the campfire
They don't call it caveman television for nothing. The campfire plays the central role of a cozy campsite and is basically the number one reason people go camping. It not only gives you something to gather around, but it's also required for the number two reason people go camping: s'mores.
For a foolproof fire, you'll need tinder (twigs, dry leaves, newspaper), kindling (small sticks the size of a carrot), and firewood. Everything should be very dry. First, arrange the tinder in the middle of the fire pit, then create a kindling pyramid around it, and a "teepee" of firewood around that. If you're having trouble getting it going, potato chips can help bring the fire to life, as can cotton balls rubbed in petroleum jelly (and those are light and won't take up too much room).
Choose a campground with a real bathroom
"Not all campground bathrooms are created equal," Hanel said. "And not all campground toilets flush, so if you're averse to that, be sure to book a campground with flush toilets and showers." With almost 500 locations across the country, KOAs are a great bet.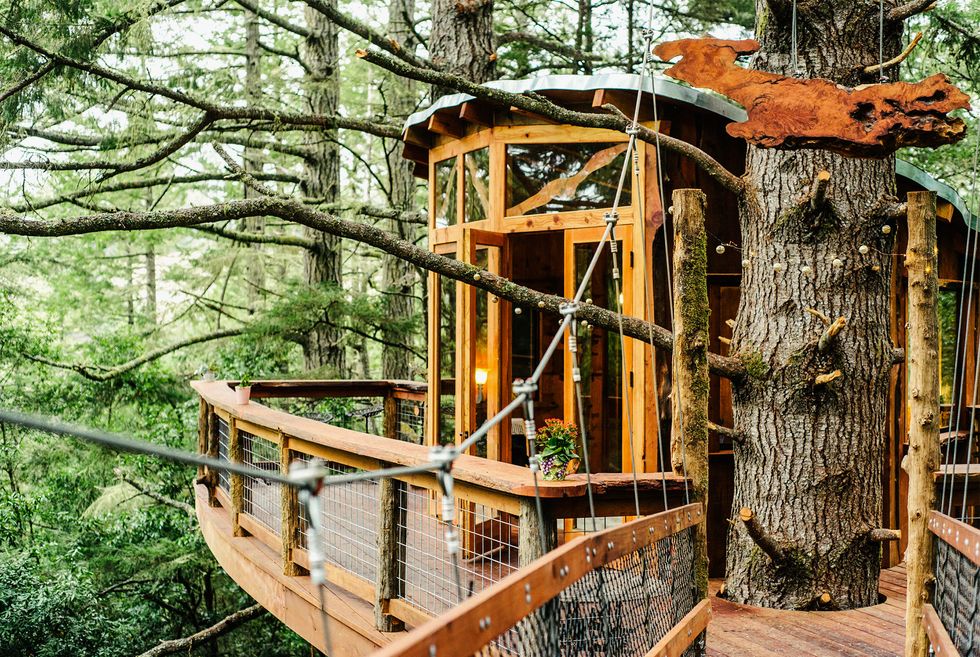 Get off the beaten track
A surge in camping's popularity in recent years means campsites are crowded. Enter Hipcamp, the Airbnb of open spaces. You can book a bucolic farm, mountain retreat, or secluded woodland hideaway. Some offer just a place to plop your tent, while others have RV hookups and showers.
Go glam…
Even with all the hacks in the universe, you know the limits of your own willingness to labor over outdoor logistics, yet still long to sleep under the stars. What's a girl to do? Go glamping, aka glamorous camping. With luxury tents, resort-style amenities, romantic lighting, ready-to-go campfires, and luxe linens, all you have to do is show up. Check out California's Ventana Big Sur, Capitol Reef Resort in Utah (where you sleep in Oregon Trail style wagons), Dunton River Camp in Colorado, The Resort at Paws Up in Montana, and Collective, which has multiple sites throughout the country. Co-authors Hanel and Stevenson recommend checking out Shelter Co., for a curated outdoor experience—all you have to do is show up.
...and gourmet
Chilaquiles with blistered tomatillos? Gaucho steak with four-herb chimichurri? Campfire cobbler? Why not? Think beyond those heat-and-eat pouches of madras lentil curry (although, if you're feeling chill, those make a pretty great and lightweight dinner), and bring your cooking chops to the campsite.
The takeaway
Your camping trip doesn't have to push you to the limits of your comfort zone. Instead, think of it as your comfort zone moved outdoors. Think about the stuff that makes you comfy and happy at home — your down pillow, Sour Cream and Cheddar Ruffles, flannel pjs — and bring it with you into the great outdoors. "A great many people, and more all the time, live their entire lives without ever once sleeping out under the stars," writes Alan S. Kesselheim in Let Them Paddle: Coming of Age on the Water. Don't let yourself be one of them.