Brooklyn's music scene has been bustling since the early 90s when all the young creatives moved to Brooklyn in search of cheaper rent and the promise of New York City that for so long was held in Manhattan. Today, the music scene continues to flourish, with DIY venues and local talent meshing with established acts. Despite Brooklyn now suffering the very same gentrified fate that made the music scene shift here from Manhattan in the first place, it continues to be the spot if you want to catch an authentic, live show outside of Manhattan's glittering shadow.
From Bushwick to Flatbush, here are the best 6 live music venues in Brooklyn.
Kings Theatre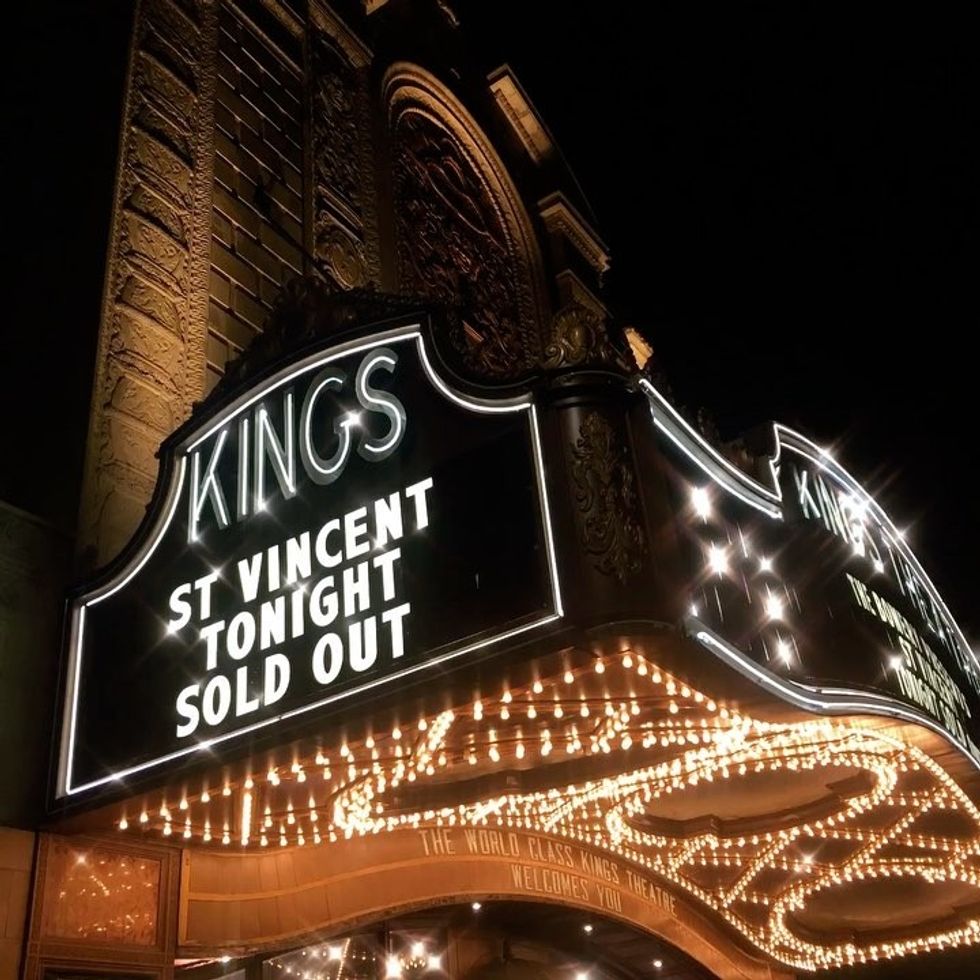 via Instagram @kingsbklyn
With it's opulent largess and wide-seating capacity, one would imagine this iconic Flatbush venue to be better suited for theatre and opera. Despite this, rock acts like St. Vincent and the Yeah Yeah Yeahs have all staged sold-out shows here, the venue showing itself a draw for it's acoustics as much as its aesthetic. Dress your best when you come to a show here, and take in the golden Baroque art surrounding you.
Baby's All Right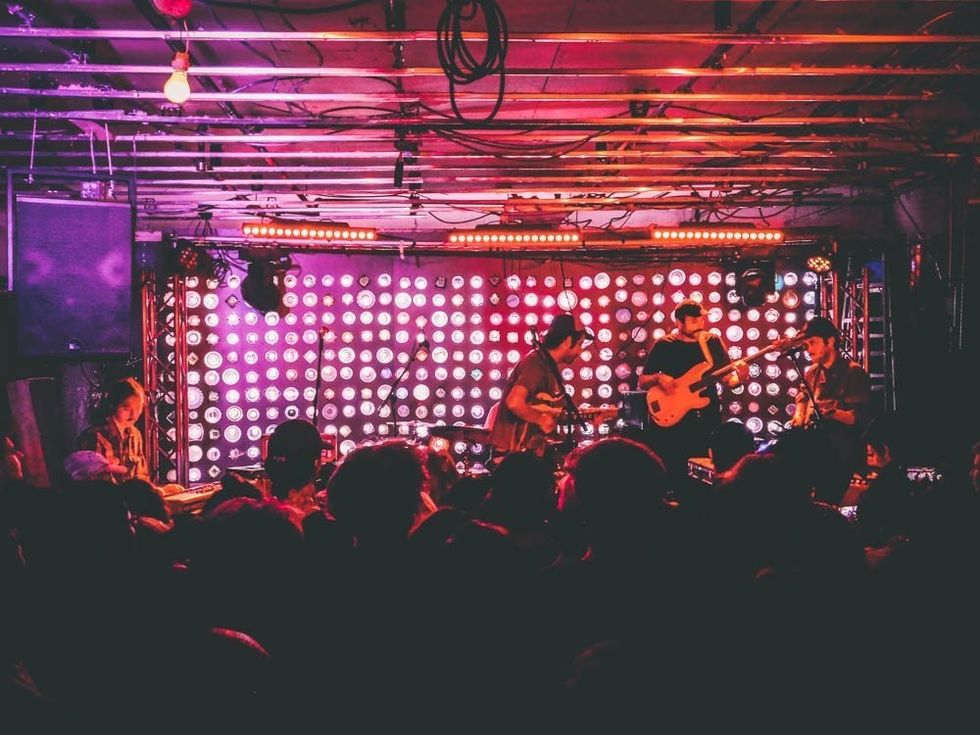 via Highlark
An important part of Williamsburg's indie scene since it's inception, Baby's All Right has hosted a variety of rock shows in it's intimate back room, from emerging to established talents. With it's low neon lighting and small space, one couldn't possibly feel more comfortable. The restaurant and bar also provide a nice getaway from the chaos—don't leave without trying their signature cocktail, the Pink Baby.
Trans-Pecos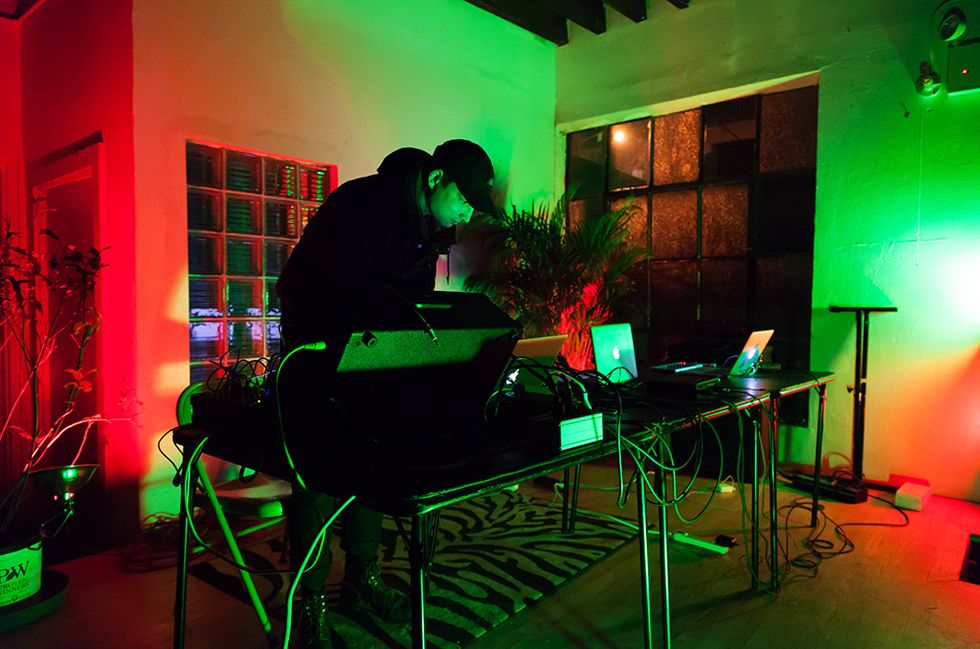 via Event Combo
On the border of Ridegwood and Bushwick lies what's probably one of New York City's last true DIY spaces. Trans-Pecos, which doubles as a community cultural center, is an isolated venue from the tumult of the city, where techno and indie rock coexist side-by-side under dim light and an ample yet
Rough Trade NYC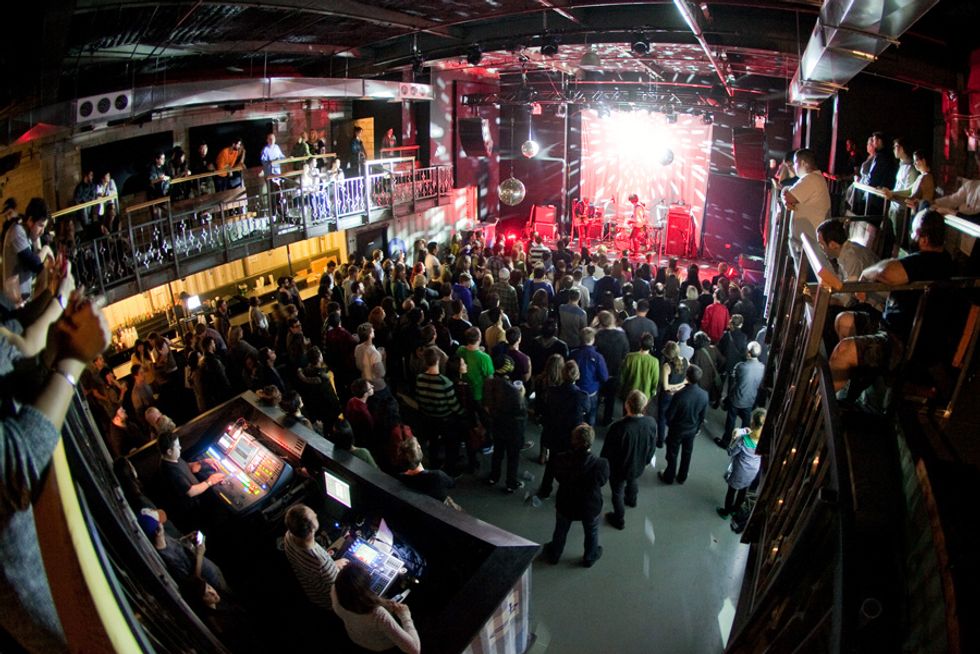 via The Bowery Presents...
Legendary indie label Rough Trade's venue in Williamsburg also doubles as a record store with an expansive collection of everything from the label's artists, new releases, and obscure tracks. The venue itself, located in the back of the store, also boasts a bar and a second floor where you can choose to see the action onstage should you so desire. With its storied history and the acts it pulls in, you're guaranteed to be in for a good time.
Sunnyvale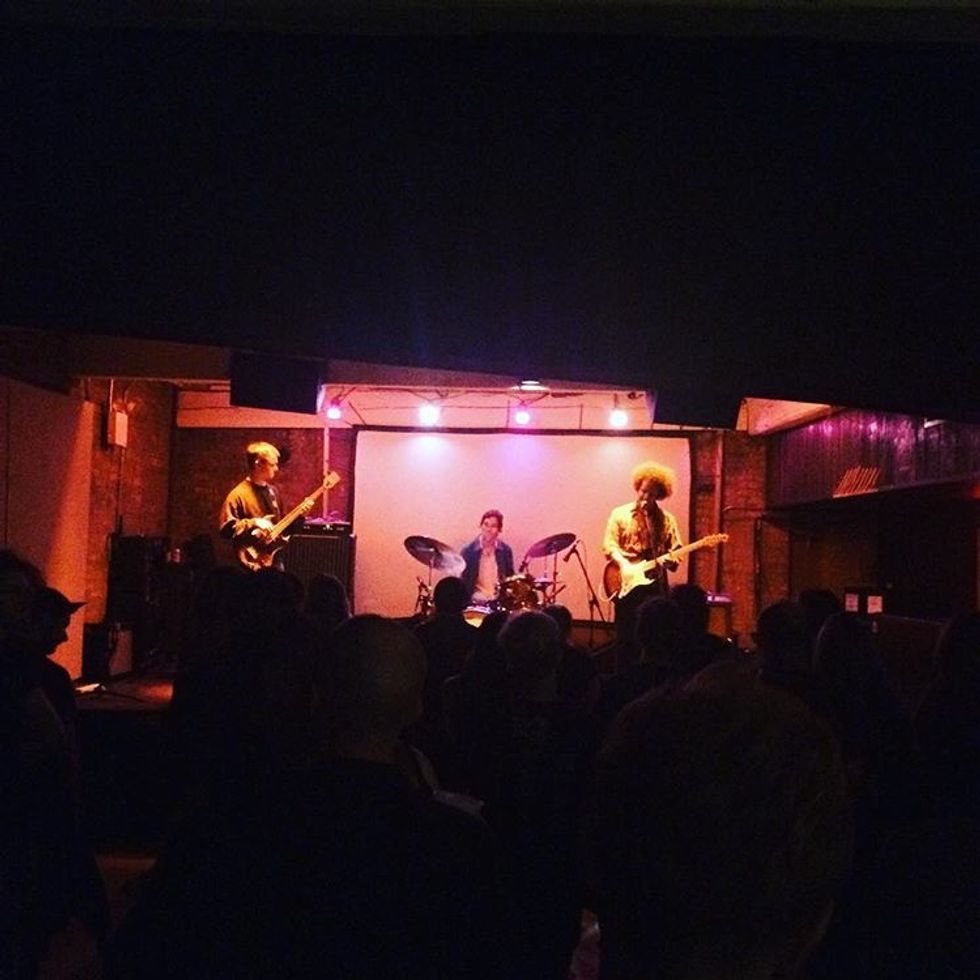 via Instagram @sunnyvalebrooklyn
Sunnyvale bills itself as "a big empty room," and everyone knows that emptiness demands to be filled. Situated in the heart of Bushwick, this venue draws hip crowds and hipper acts. Go here for that feel of a classic Brooklyn dive, and if you're curious to hear up-and-coming musicians show their stuff in a neutral space where absolutely anything goes.
Music Hall of Williamsburg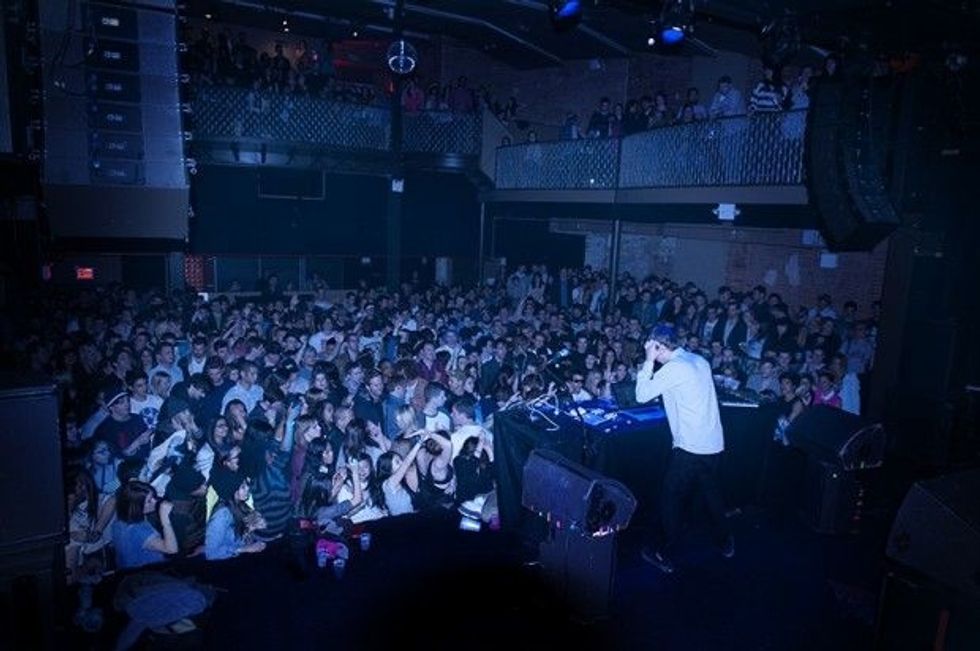 via Like a Local Guide
The Music Hall of Williamsburg is unique in that it's a relatively small space that pulls in big names—Florence and the Machine, Mac DeMarco and Bon Iver, to name a few. Now imagine these artists in an intimate setting, a show that almost feels private despite it being packed, with a space large enough to move around freely and small enough to have an all-encompassing sound.