Tis the season of the beach. And beautiful beaches.
Or not. With one of the most brutal heat waves coming from all sides, our editors decided to reminisce on the days when strolling on the beach wouldn't result in third-degree burns in under 30 minutes flat.
Not all beaches need oceans, waves, or rip curls. But most do include relaxation, pure escape, and screams. Read below for the 'beaches' that are keeping our editors cool in this sweltering, 100-degree heat.
Marcus - The People's Beach at Jacob Riis Park - Rockaway Peninsula, NYC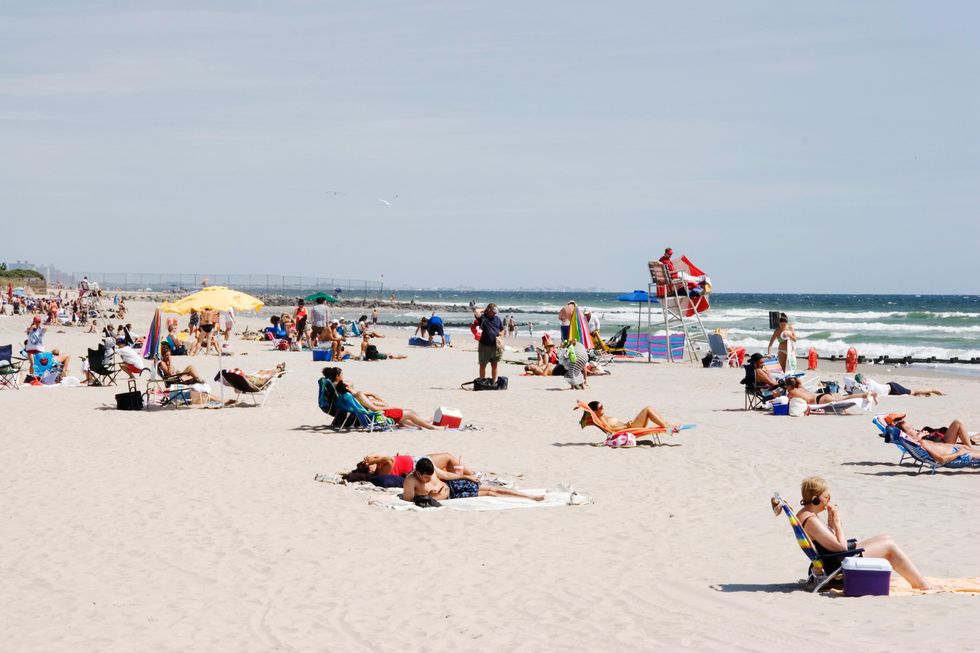 Jacob Riis Park, NYCGo, Marley White
The isolated eastern end of the beach at Jacob Riis Park has been a popular beach for LGBTQ sunbathing and cruising since the 1940s. During the 1960s this area of the beach became clothing-optional. Historically, it's been the most popular and most diverse gay beach in NYC.
"One of the best Gay Beaches in the world . . . so crowded, nudes go unnoticed." – New York Unexpurgated, Guidebook 1966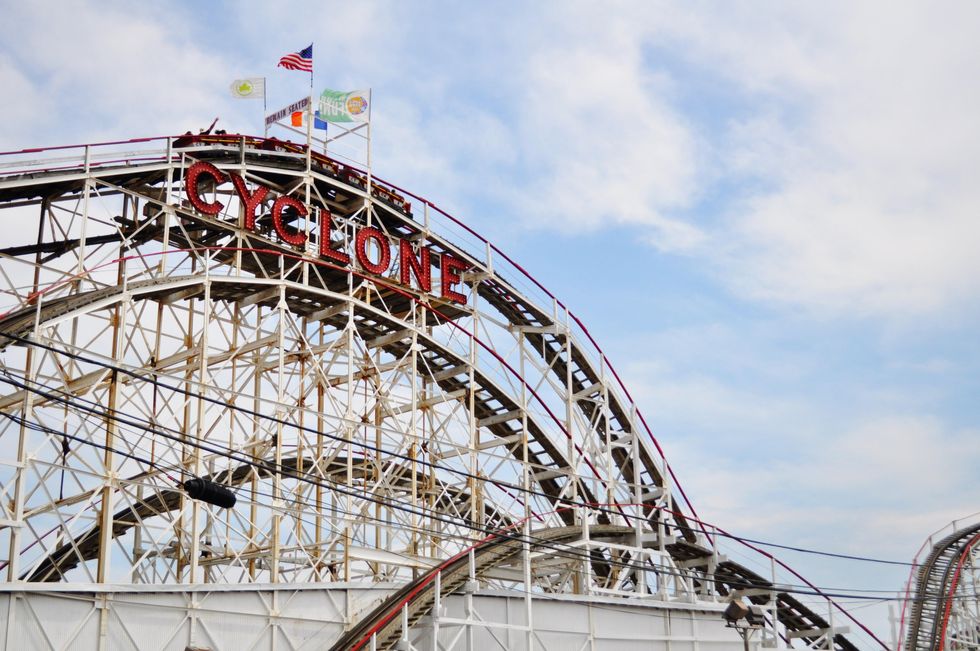 Cyclone at Coney Island, Andy Orin
I've never been in the water at Coney Island. In fact, it's a goal of mine to go my whole life without ever even stepping on the sand at that beach. So far, so good. Yet, every summer I still take the train over two hours to the Coney Island stop on the orange line. Sometimes, multiple times per summer.
Why? Not for the beach, but for Luna Park. Even in my twenties, Coney Island's six impressive rollercoasters are still satisfyingly thrill-inducing as they used to. Maybe it's because the iconic Cyclone is so ancient that it feels borderline unsafe to ride, which only adds to the experience for me.
So skip the beach. Go straight to Luna Park, hold on tight, and get ready to scream.
Your inner child will thank you.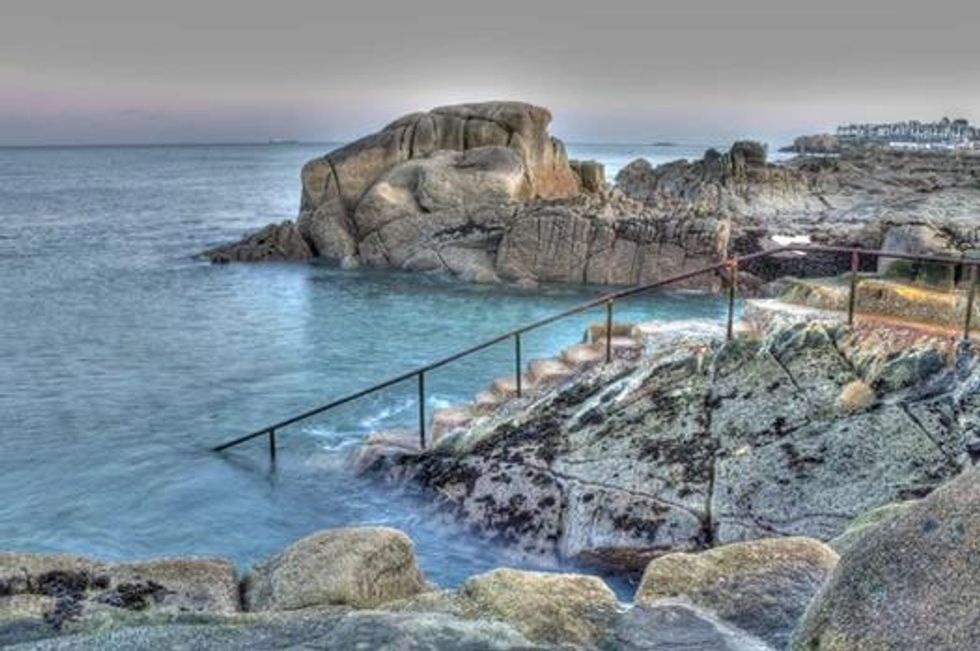 Dublin's Foot Swimming Hole, Dublin Boat Tour
It's not actually a beach but a swimming hole. James Joyce's famous Martello Tower overlooks The Forty Foot featured in the opening chapter of Joyce's literary masterpiece Ulysses where Buck Mulligan plunges into "the snotgreen sea - our great mother." Said to be 40 ft deep, The Forty Foot is a beautiful spot for diving into the bracing, ice cold Irish Sea.
The water is said to have healing properties. So, taking a dip - even for a few minutes a day - is great for your health.
What started as a gentleman's-only swimming club - where men swam in the nude - opened to women in 1974. Now it's available for everyone to enjoy, especially for the traditional Christmas morning swim.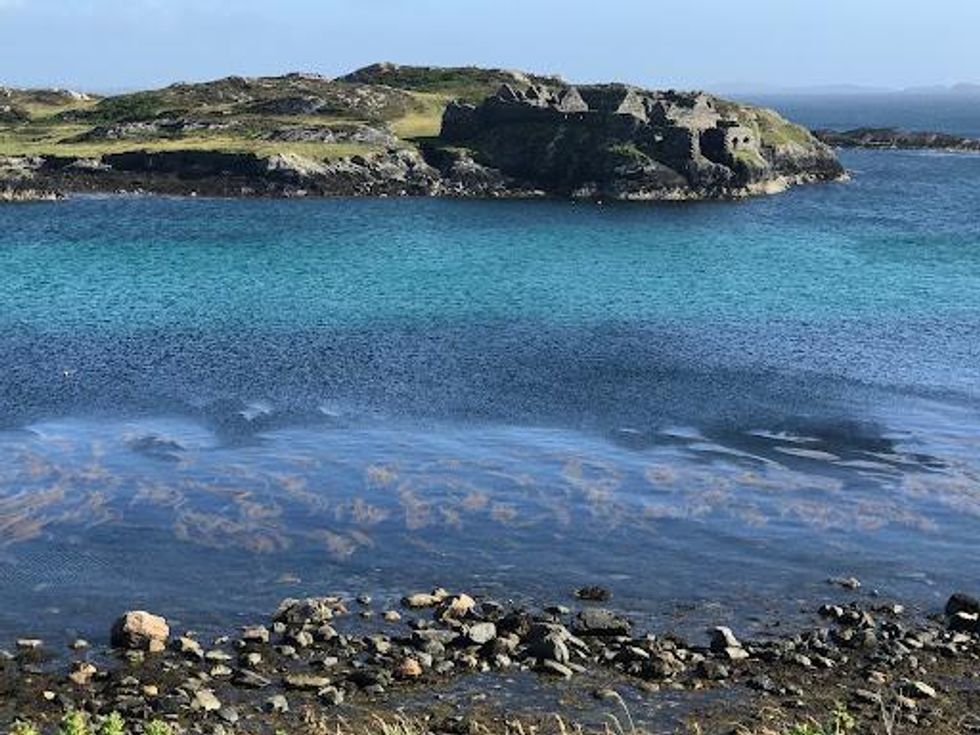 Island of the Pale Cow, Marie Coyne - Inishbofin Heritage Museum
Inishbofin - a magical island off the coast of Connemara - may as well be called an island off the coast of time. Although only 165 people live there, hundreds of sheep roam free.
Closed to motor vehicles, the island has only two one-lane roads and a spiderweb of grassy paths. The best way to get around is on foot or by bicycle. Boffin's sandy beaches are an ideal spot for canoeing, sailboarding or wind surfing. Clear water makes swimming, snorkelling, and diving a joy.
Head west on the main road and you'll pass Dun Grainne, the rocky remains of a fort used during Elizabethan times by Grace O'Malley, Ireland's legendary Pirate Queen.
A worldclass traditional Irish music center, spontaneous céilí sessions often erupt when Irish musicians holiday on the island. Inishbofin's true gem is the bluey-green East End Bay. Duck into the Blue Dolphin for sandwiches, freshly baked scones, and tea. Sit at their outside picnic tables overlooking a spectacular bay where you just may catch sight of friendly gray seals cavorting in the waters.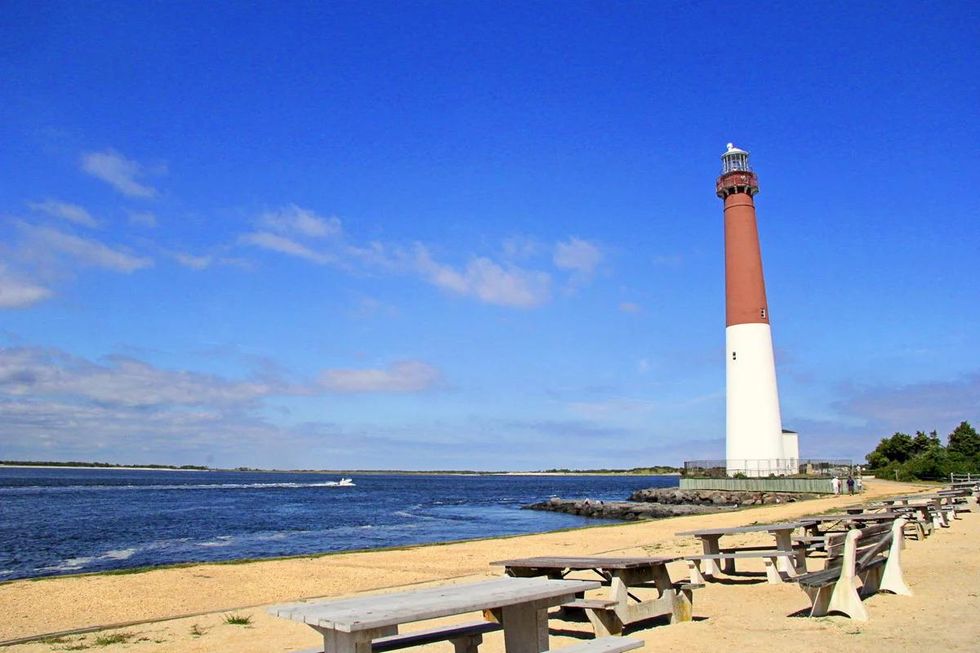 Long Beach Island, welcometolbi.com
​I love spending my summers at the Jersey shore.
I've sampled many of NJ's finest beaches and adore them all for a multitude of reasons. But my precious Long Beach Island most certainly takes the cake.
There's genuinely something for everyone in LBI. Delicious food options - and not a McDonald's in sight - like Crust and Crumb Bakery or The Chicken or the Egg are go-to options. A plethora of shopping, amusement park-style rides, and a SoCal vibe will make you never want to leave.
Head to Bird & Betty's at night for fantastic live music and even better frozen drinks. LBI has the laid-back feel of a quaint beach town. The just-perfect getaway for a quiet summer beach escape among endless stretches of sand.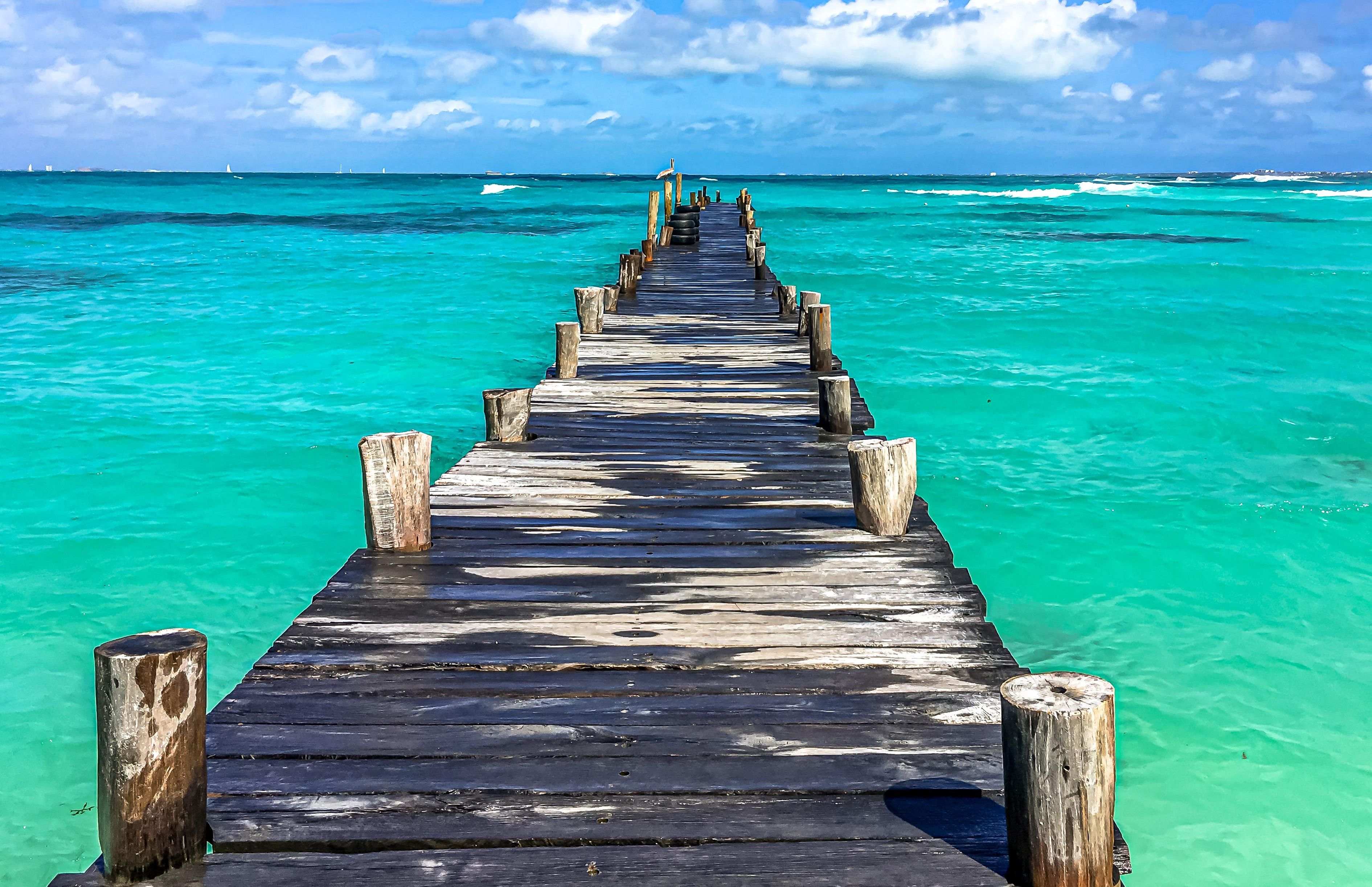 Cancun Water Walkway, Andreas M.
I don't like the beach.
So if I've got to slather myself in SPF and pick the sand out of my stuff for weeks, it better be because I was tanning at a world class beach. Cancun, Mexico has those unbelievably blue skies and that aqua blue water shimmering above sparkling white sand beaches.

Booking a resort vacation means I can go right from the beach back to the pool, where an ice-cold pina colada awaits, sand-free. Sure, there's snorkeling and surfing, but doing absolutely nothing is just as good.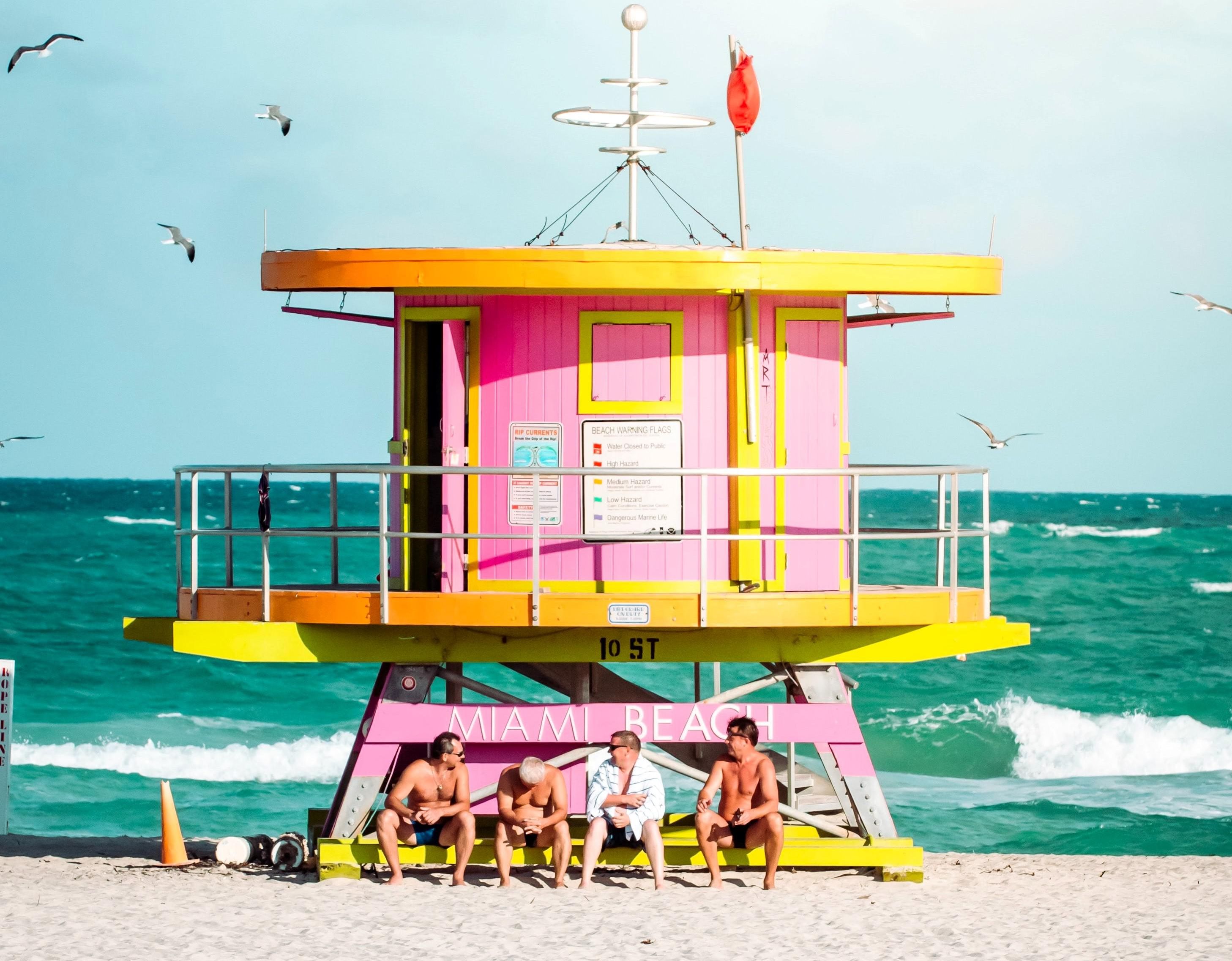 South Beach Miami, Emanuel Ekström
Don't even come for me. I didn't think I'd be a Miami girl, but here I am.
Before South Beach, the last body of water I dipped into was the Mississippi River all the way out in Minnesota. The Mississippi's in Minnesota? Who knew? It feels like it shouldn't be. Hitting Miami Beach after the Mississippi's bone chilling dark green swill was quite the turnaround and why I cherish it so fondly. Beachside service might also have something to do with it.
As someone who's been brushed by the jellyfish one too many times, I appreciate that South Beach clear water allows me to catch those gelatinous globs before they graze my thighs. You're also about 50 yards in front of the city. So popping back and forth from the beach to a club then a beach-club is a true bonus for the lazy multi-tasker I've become.
This summer, whether you hit the beach, the amusement park, or an air-conditioned room, we hope you find a cool cool escape. After all, the best beach is your beach.