Healthy and delicious, blueberries are your best bet when it comes to a satisfying summertime snack. Picking up some at the grocery store is fine but picking them yourself straight from the source is so much more fun. Here are six places across the country where blueberry picking is at its peak.
Litchfield Hills Blueberry Farm – Plymouth, CT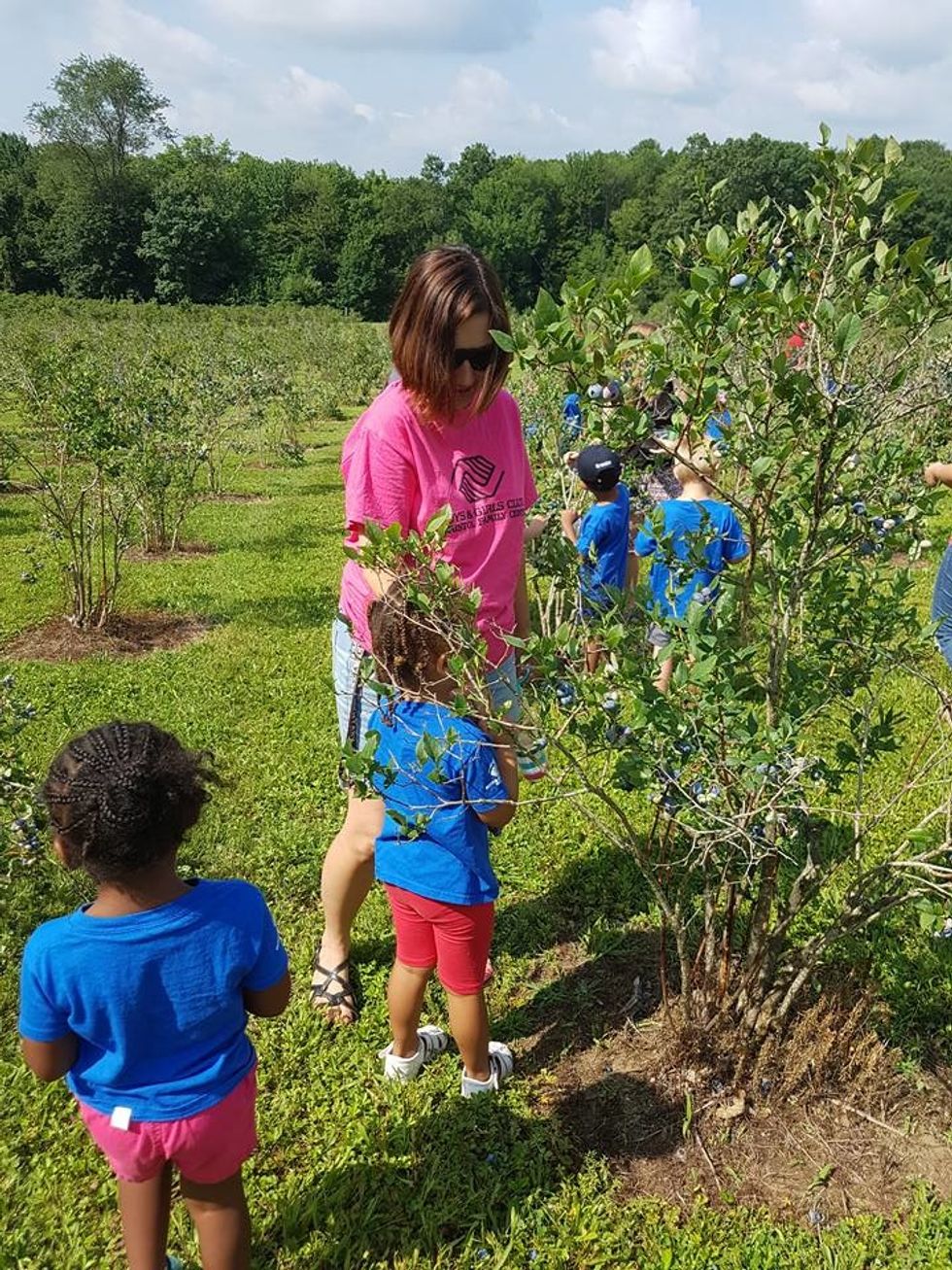 Litchfield Hills Blueberry FarmVia facebook.com
East Coasters can head over to Plymouth, CT and pick fresh blueberries by the pint at Litchfield Hills Blueberry Farm. The family owned and operated farm is beautiful, the fruit is delicious, and a warm day spent in the great outdoors will be a delight. After picking from the 12,000 Highbush blueberry bushes with 10 varieties of blueberries set out on 30 majestic acres, you can enjoy a picnic under the pavilion.

23 Schrowback Rd. Plymouth, CT 06782
Lewin Farms – Calverton, NY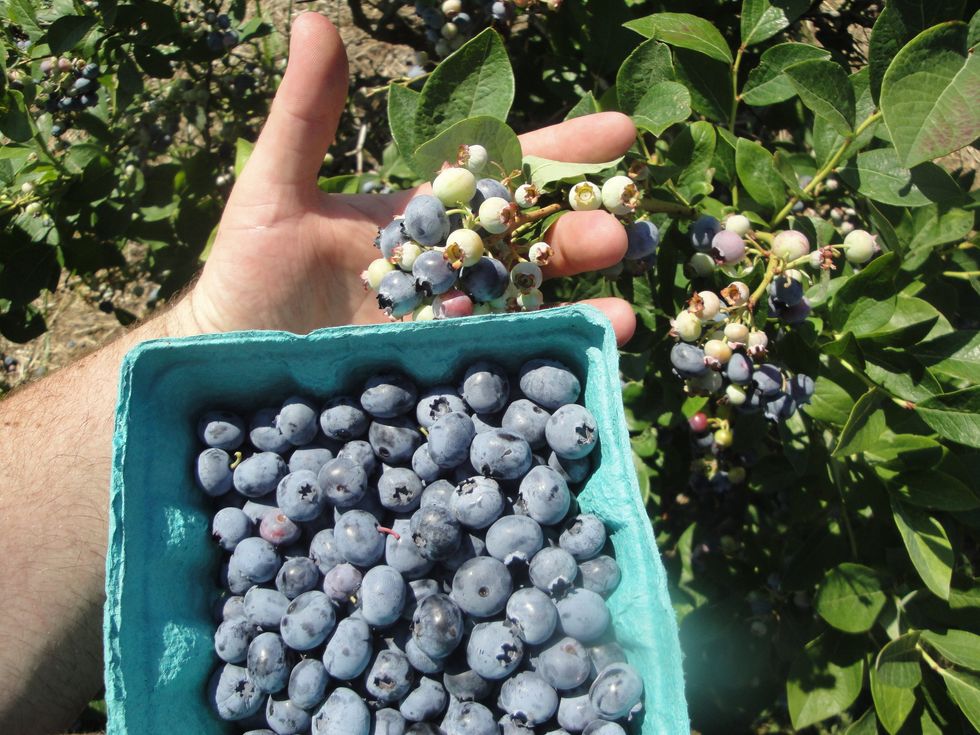 Lewin FarmsVia lewinfarm.com
Late June to Mid-August is prime blueberry picking time at Lewin Farms, so take a trip to Calverton, NY and stock up on the best blueberries of the season at Lewin Farms. This fourth-generation farm is the first pick-your-own farm on Long Island, offering a wide array of fruits and veggies that are fresh and ripe seasonally. The 110-acre farm is spectacular, offering fun for the whole family. Pick blueberries now, and come fall, "be sure to check out Lewin's corn maze, featuring a new design over five acres every year," as perTime Out New York.

812 Sound Ave. Calverton, NY
Blueberry Patch – Sawyer, MI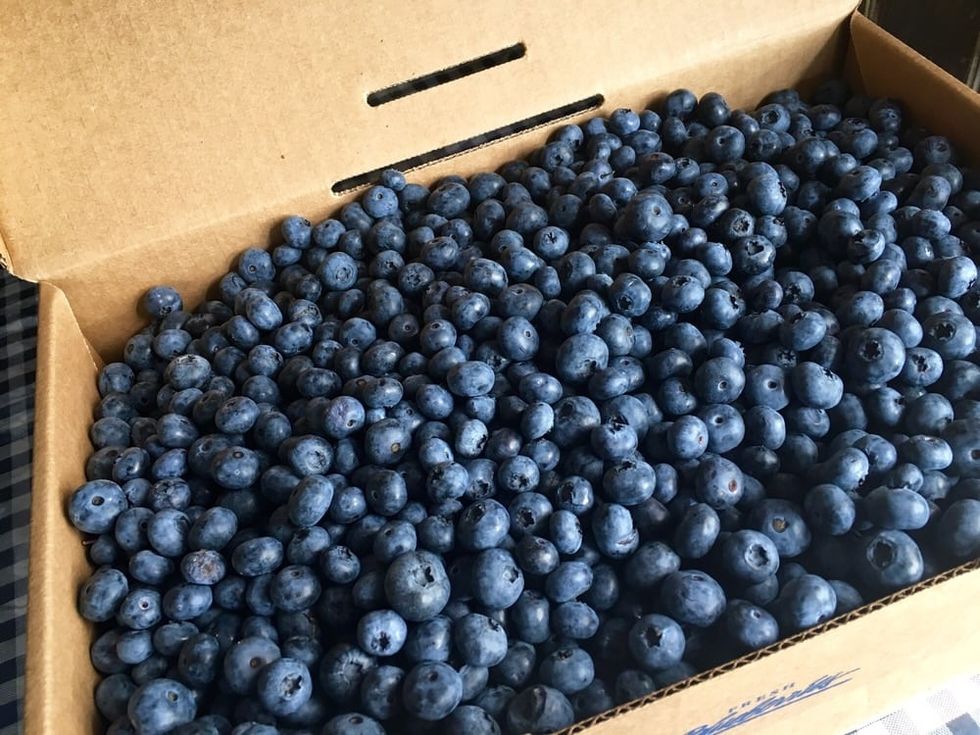 Blueberry PatchVia yelp.com
Located near Warren Dunes State Park, Sawyer's Blueberry Patch is a Michigan must-do when blueberry season is in full swing. Celebrating an impressive 40 years in operation, the family owned business is a local favorite for folks who love picking their own fruit. Along with their delicious fresh blueberries, Pure Michigan suggests picking up some other blueberry-based items available like blueberry blossom honey, soap, preserves, and more.

7015 Blackwell Dr. Sawyer, MI 49125
Blue Vista Farm – Bayfield, WI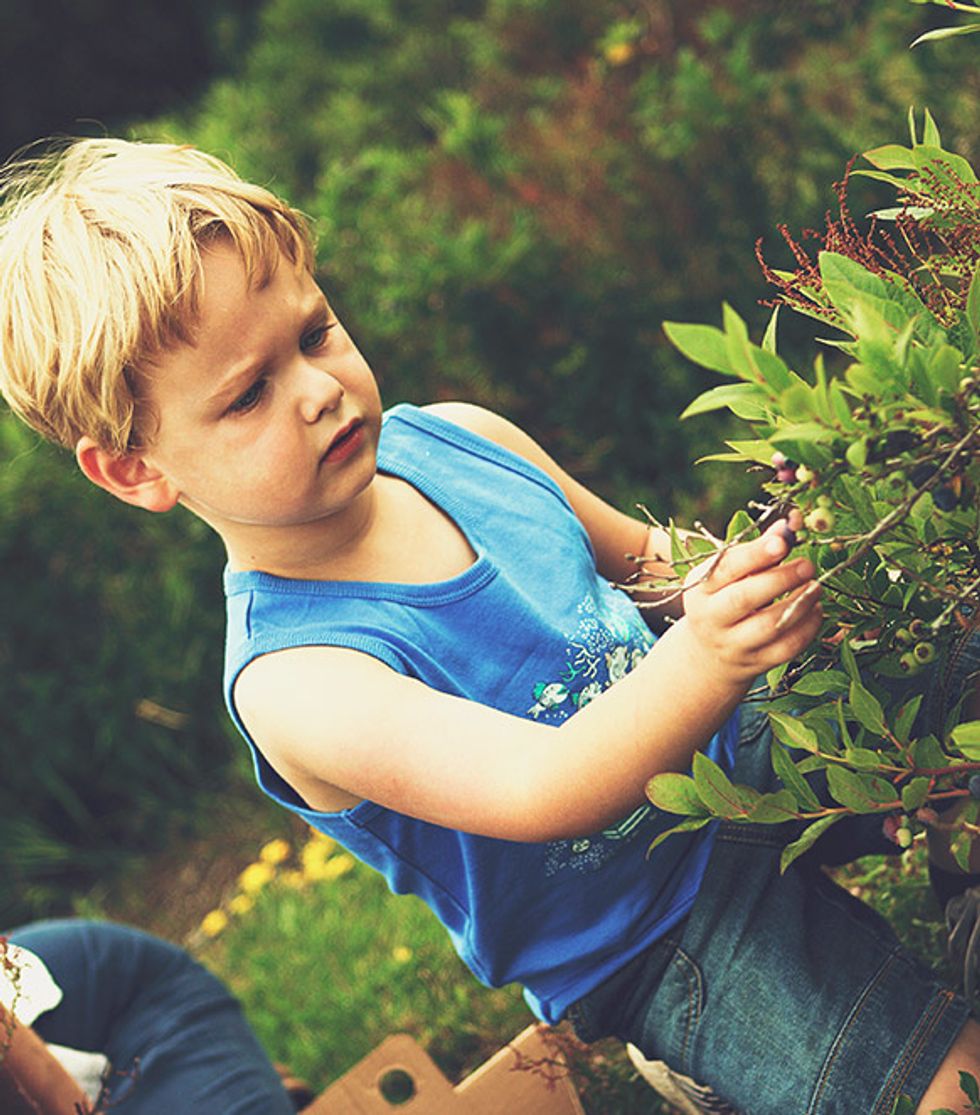 Blue Vista FarmVia bluevistafarm.com
Wisconsin may be known for its cheese, but come blueberry season, Blue Vista Farm is the place to be for sweet blueberries you can pick yourself. The owners say, "Our goal at Blue Vista Farm is to provide sustainably grown, high quality fruits and flowers, and a wholesome, beautiful setting for people to enjoy." Travel Wisconsin shares, "Besides its plethora of raspberry and blueberry varieties, this eco-friendly northwestern Wisconsin farm also boasts a charming store. Gorgeous flower gardens attract hummingbirds and butterflies." Sounds like a dream come true!

34045 County Road J, Bayfield, WI 54814
DiMeo Farms – Hammonton, NJ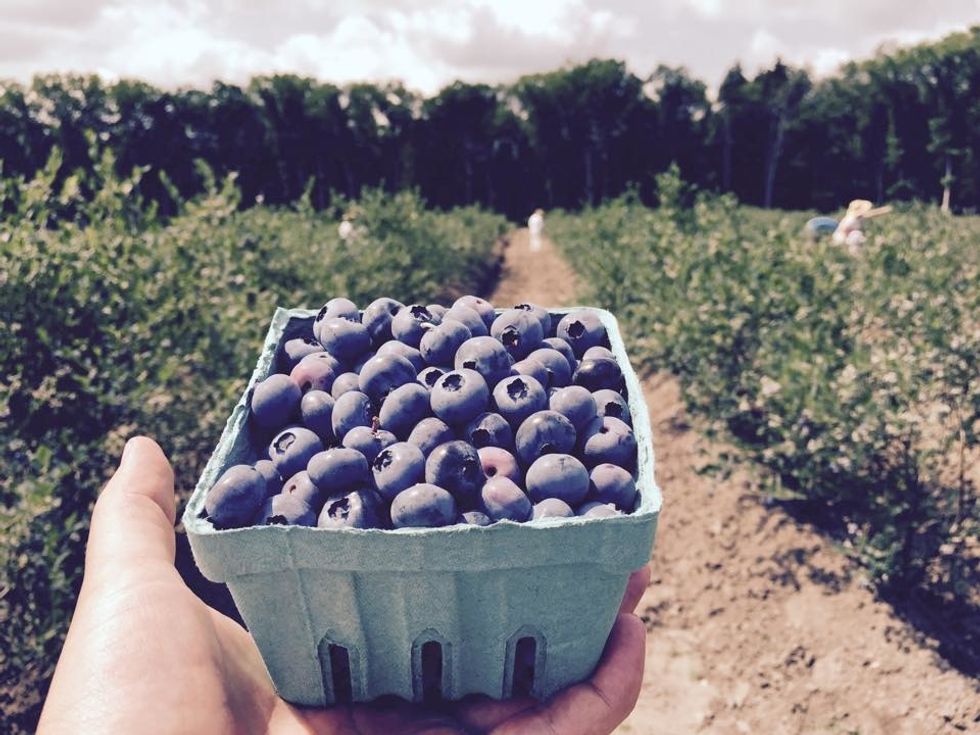 DiMeo FarmsVia dimeofarms.com
Heirloom blueberries are whatDiMeo Farms boasts come summer's blueberry picking season. The pine barrens in the vicinity provide a breathtaking backdrop as you pick their non-GMO sweet fruit by the pint. The farm raves they've got the best tasting blueberries in Jersey, so you'll have to pay them a visit to find out if they're on to something. You can even buy your own blueberry bush at DiMeo and grow your own at home!

3101 Nesco Rd. Hammonton, NJ 08037
Beck Brothers Blueberries – Windermere, FL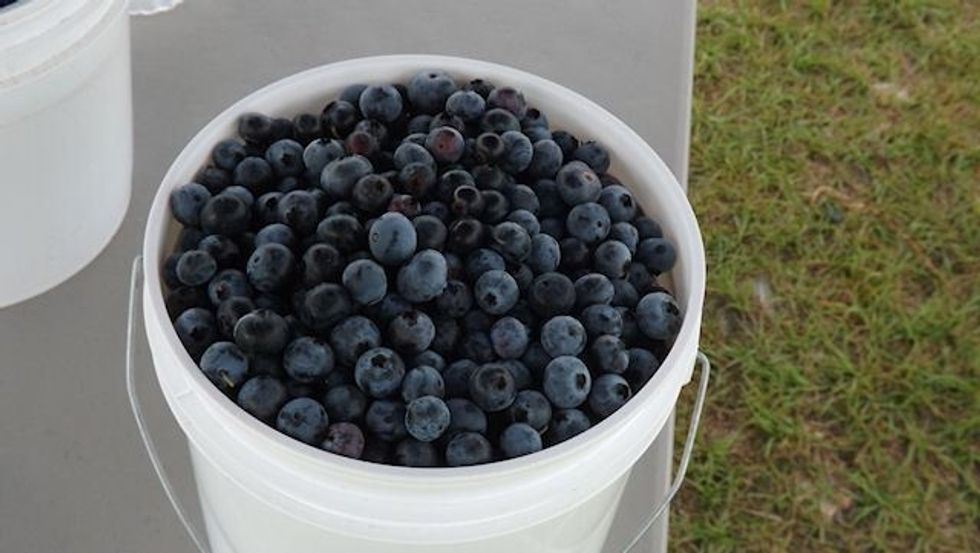 Beck Brothers Blueberries Via olives-n-okra.com/beck-brothers-blueberries
Head south for sweetness and pick from the blueberry patches at Beck Brothers Blueberries. Plump and perfect, these Florida berries are ripe and ready to eat, picked by the pint or even bigger with a blueberry bucket (6 lbs.). When you're in the area, be sure to stop by this family-friendly farm which is about a half-hour from Orlando. Don't miss out on the juicy citrus offerings at Beck Brothers while you're there.

12500 Overstreet Rd. Windermere, FL 34786
Blueberry fields forever!