Cheese lovers, take note… there are some delicious ways to give into your cravings in The Big Apple. When it comes to cheese, whether smooth or firm, creamy or crumbly, there are endless varieties. If a meal filled with cheese would be your pick for your last one on Earth, then you're a cheese lover. If you're lucky, it's at one of these five New York restaurants. Cheesy deliciousness at it's finest, these spots are spot-on when it comes to preparing cheese so tempting it ought to be illegal. At these five locations, you're invited to dine on dishes so delectable, you'll feel like you're in cheese heaven.
Remarkable Raclette - Raclette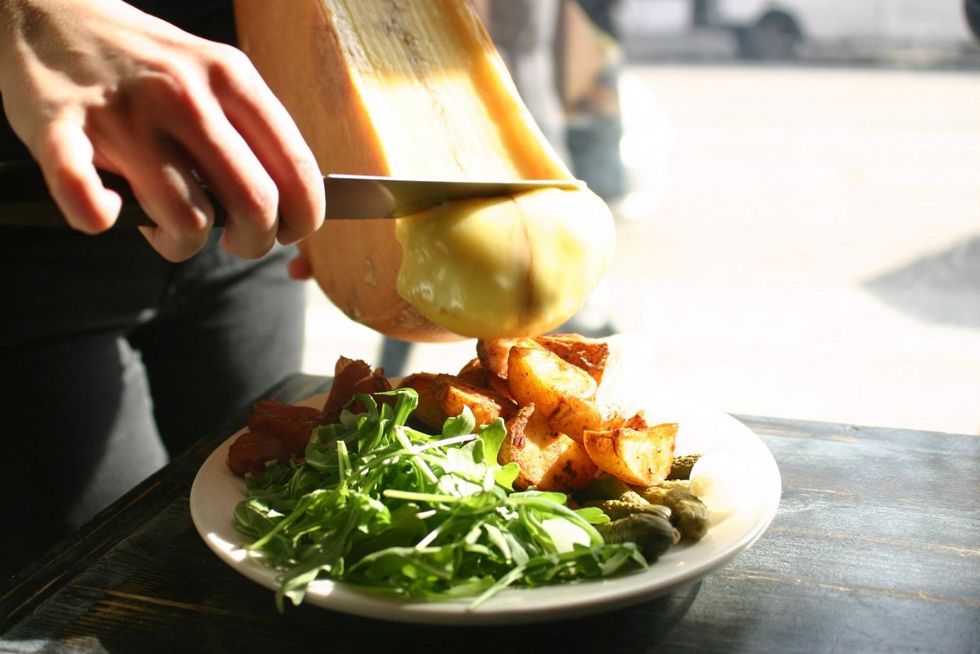 Via thestylegourmande.com
Located in Manhattan's East Village, Raclette is a cheese-lovers la la land. Raclette is a semi-firm cow's milk cheese popular in France and Switzerland that is melted and scraped off the wheel to serve.This European tradition is now a NYC favorite, as patrons take a seat for a cheese-topped meal. Choose one of the restaurant's raclette dishes like Parisienne – a skirt steak with sautéed mushrooms, asparagus, and potatoes, or go for the Raclette Burger, which is an 8-oz. sirloin patty topped with freshly melted cheese on a toasted brioche bun. They even have an outrageous mac & cheese plate, too. If you have room for another bite, finish off with one of Raclette's tempting desserts like their Deconstructed Crème Brulee or Banana Cheesecake with candied hazelnut and caramel.
511 E. 12th Street, New York, NY
Buttery Burrata - Marea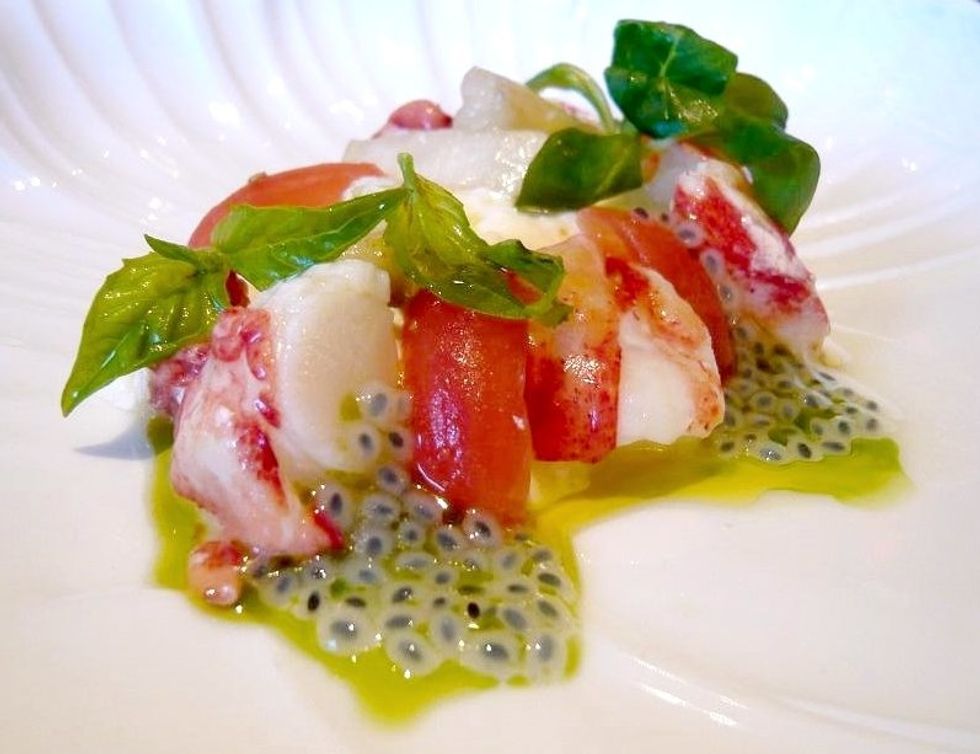 Via gourmetpigs.blogspot.com
Just steps from Central Park, Marea is a magnificent space with fine food fit for a gourmet. While the restaurant is seafood-centric, their burrata dish is so special, it will have you feeling like you're in the heart of Italy. Marea was even named NYC's Best Italian Restaurant by Zagat. Choose a glass of one of the restaurant's world-class wines or Champagnes and be sure to order the Astice starter – comprised of perfectly prepared burrata, nova scotia lobster, eggplant, and basil. What could be more extravagant? For more palate-pleasing cheese, follow up your appetizer with Garganelli pasta topped with black truffles and parmigiano cheese. Finish off with a cheese plate of 3 or 6 selections to round out your meal.
240 Central Park South, New York, NY
Fabulous Fondue – Taureau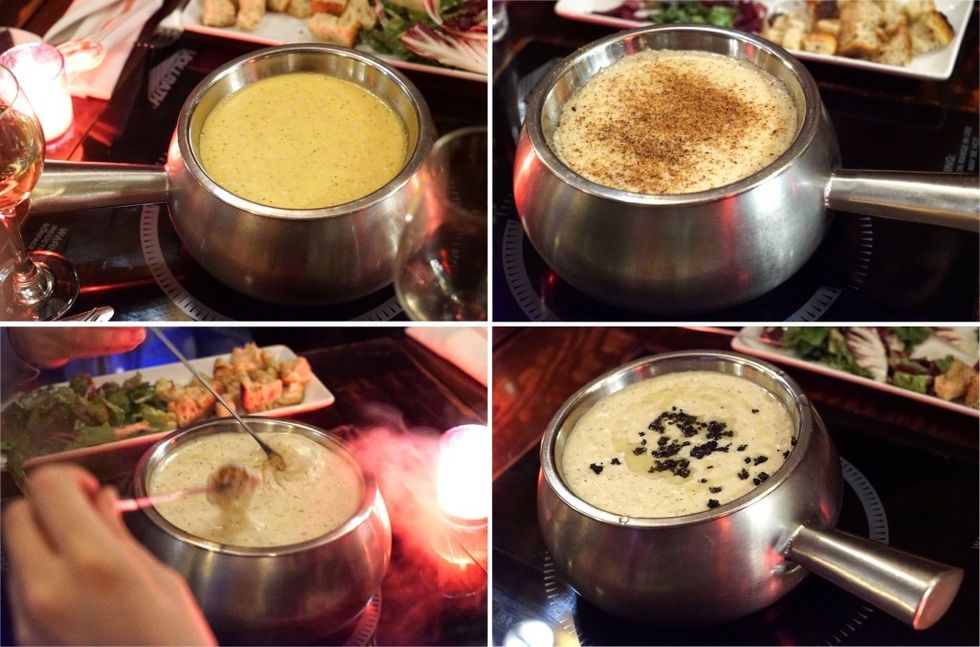 Via thecakedealer.com
For the fondue fans out there,Taureau is a hot spot, where cheese-cravers can dip and dunk fondue to their heart's content. They offer unlimited croutons and other dip-ables until your fondue pot runs dry. The variety of fondue selections is vast - from mixed Swiss with white wine, garlic, and nutmeg, to their 18-month-old Parmesan with American. If that's not enough, you can follow up with fondue Bourguignonne, a meat fondue in broth or oil to simmer your chicken, pork, beef tenderloin, or hanger steak until it is cooked to your liking. For dessert, a dark or milk chocolate fondue with strawberries, bananas, marshmallows, and bite-sized cake pieces finishes off the fondue feast fantastically.
558 Broome Street, New York, NY
Bountiful Boards – Casellula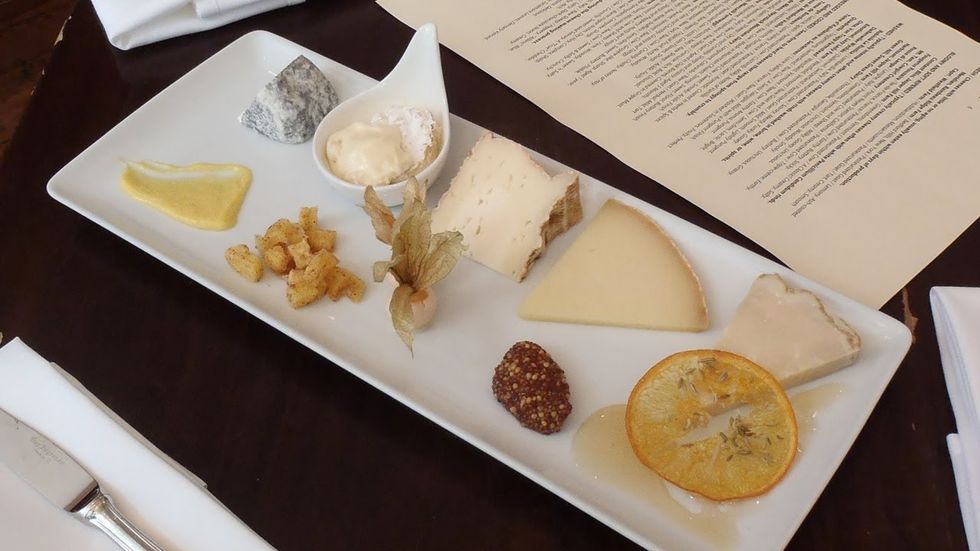 Via youtube.com
A cheese board is the perfect way to sample cheeses, Casellula cheese and wine café is the perfect place to indulge in cheeses from all over the world - Brooklyn to Belgium. Go for something different like smoked ricotta, and move on to a camembert or Carboncino, a blue cheese or gouda, or a robust raw cow cheddar. Every Casellula cheese is unique and divine, and they have an impressive list of wines to pair with each kind. The boards are artfully presented with crackers, fruits, spreads, grainy mustard, and even hard-boiled eggs. The rest of the menu is not to be missed - spicy kale salad, chicken liver mousse, duck confit, and a gourmet grilled cheese sandwich oozing with Grafton maple smoked cheddar, Havarti, and bacon. Don't miss out on a bag of chocolate truffles for a satisfying sweet treat on the walk home.
401 West 52nd Street New York, NY
Greatest Grilled Cheese – Cheese Grille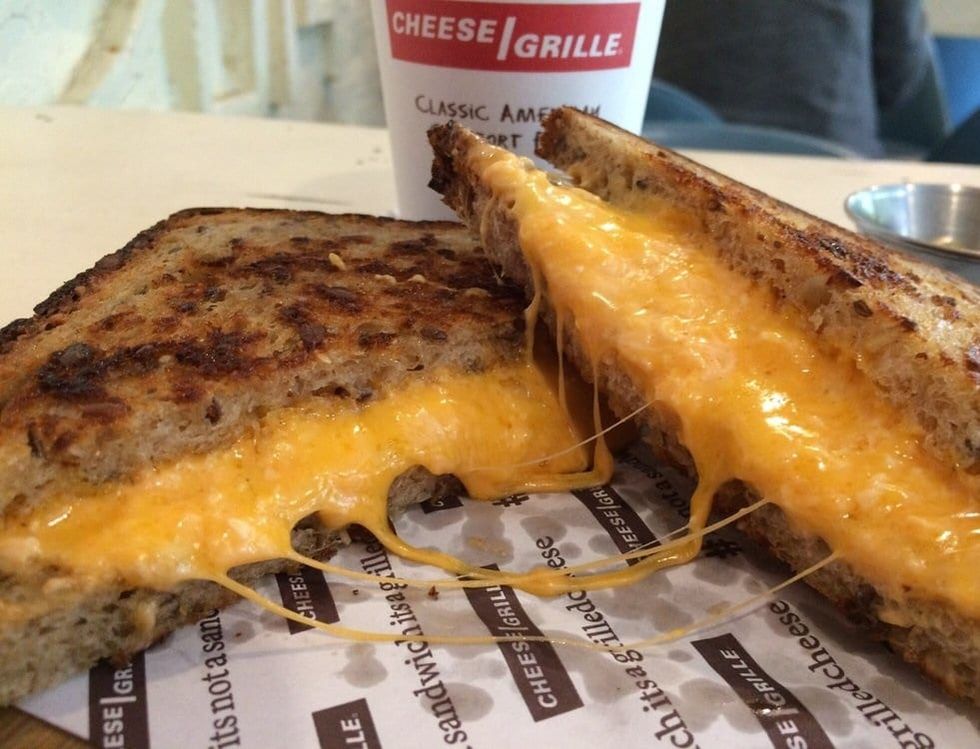 Via ahoynewyorkfoodtours.com
If you loved grilled cheese as a kid, you'll go back in time with a grown-up spin on the classic sandwich once you set foot insideCheese Grille. Comfort food abounds at this upbeat café featuring both savory and sweet grilled cheese selections along with mac & cheese. Savory sandwiches like cheddar on Pullman bread, asiago, roasted red pepper, arugula, and olive tapenade on Pullman, and Chevre, asiago, tomato, basil, and truffle oil on multigrain bread will melt your heart. Step over to the sweet side with Cheese Grille's banana mascarpone with Nutella on brioche. With so many grilled cheese options to choose from, you'll be back to Cheese Grille time and again.
188 Allen Street, New York, NY