Austin can credit its recent growth to an influx of tech industry money, a growing population that works remotely, and the entrepreneurial streak of the city's individualistic culture: all factors that have ensured its coffee scene's bloomed with it. Austin can boast at least a dozen different local coffee roasters—Chameleon Coffee started here, and Greater Goods, Civil Goat, and Wild Gift are three smaller startups worth trying—and more cafes than you can shake a mug at. As someone who was a barista in the third-wave coffee world for ten years, I have a list of my favorite coffee spots, each hipper than the last.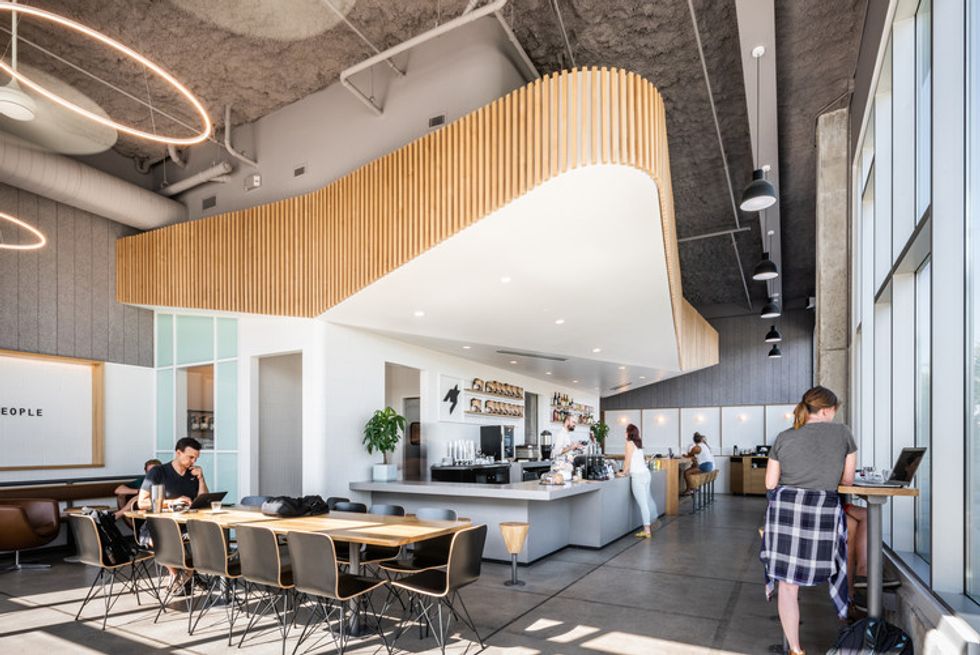 Boasting four locations in Austin and a huge rotating menu featuring coffee from roasters all over the country, Houndstooth arguably serves the best coffee in Austin. They take it seriously; baristas have to show up an hour before their shift to taste the full menu, and they can't even touch the espresso machine until they've completed a six-month training program. They offer classes, tasting menus, and occasional free tastings where you can learn how to develop your palate. In fact, my problem with Houndstooth is that they might just be a little too into coffee. Their extensive menu and daily offerings can be a bit overwhelming, and the baristas there tend to possess a sort of overbearing friendliness. Maybe it's just all the caffeine they ingest, but a simple interaction with them can be exhausting. Their logo, a silhouetted fedora in black and white, hasn't aged well, but serves as a fitting representation for a cafe that's trying a little too hard to be cool. Still, if you're looking to learn about coffee or try something new, it's hard to argue with their expertise.

Mañana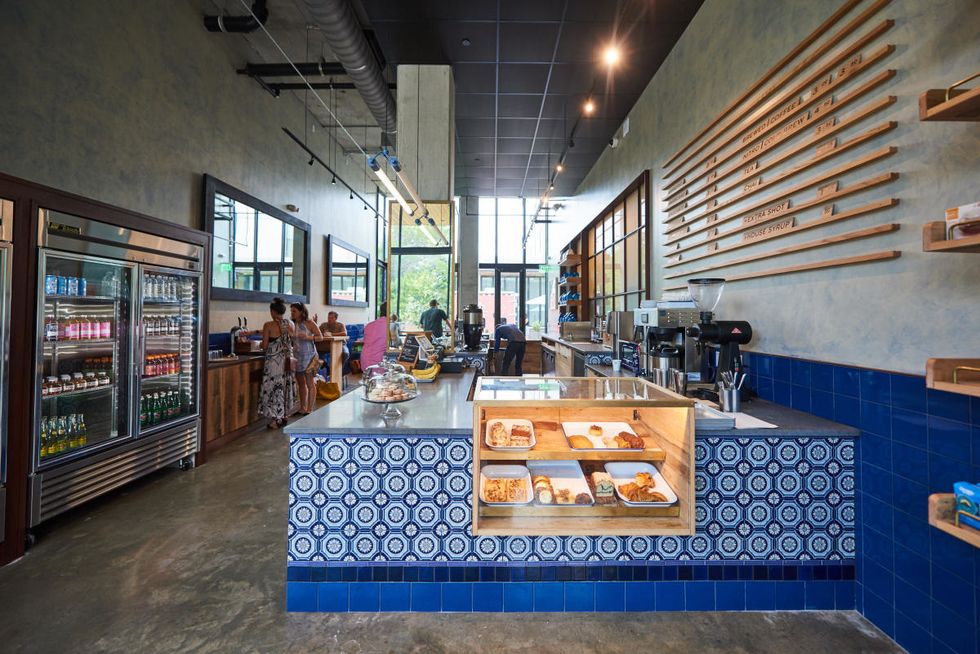 Mañana is a bit of a dark horse on this list. While most of the hip coffee shops are located in East Austin, Mañana is off the courtyard of South Congress Hotel, right in the middle of the touristy drag. They use local roaster Cuvee's beans to great effect. Their iced coffee is wonderful, made using a lighter flash brew method popularized in Japan and showing up more and more in the States. I'll be honest, I'm cheating a little bit here. The real reason Mañana makes the list isn't for the coffee, but for their home-made pastries. They have a frosted cinnamon roll that I see in my dreams. Offerings can be pricey, but the pastries are half off from 5 PM to 7 PM every day, so you know when you can find me there.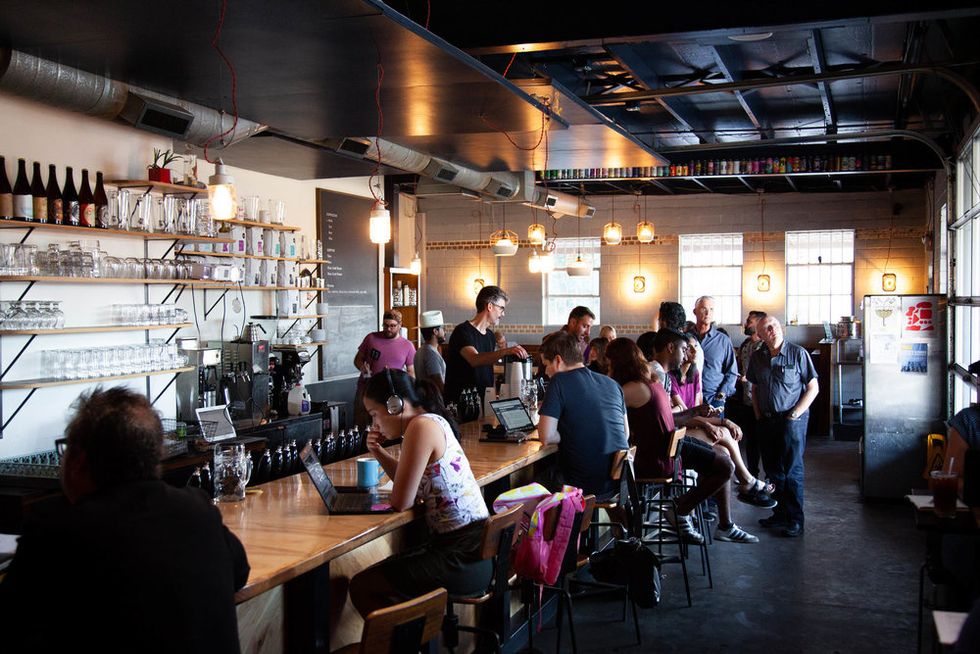 The folks behind the bar at Wright Bros Brew & Brew can pull you a great shot of espresso, sure, but the cafe is also notable for its extensive selection of beer and cider—39 taps to be exact. Get there early for a coffee and a mighty decent bagel (Rosen's) or a breakfast taco from Pueblo Viejo, get some work done, and reward yourself with a beer. What else could you need? Brew & Brew stays open until midnight, and though there are other late night cafes in Austin, like the 24-hour Bennu Coffee, there's no better way to kill an hour before heading to a concert with your friends than a late night espresso and a beer. They've recently expanded to offer more seating, and if you like what they have to offer, check out Better Half, their full menu cafe, and Little Brother, their comically tiny bar.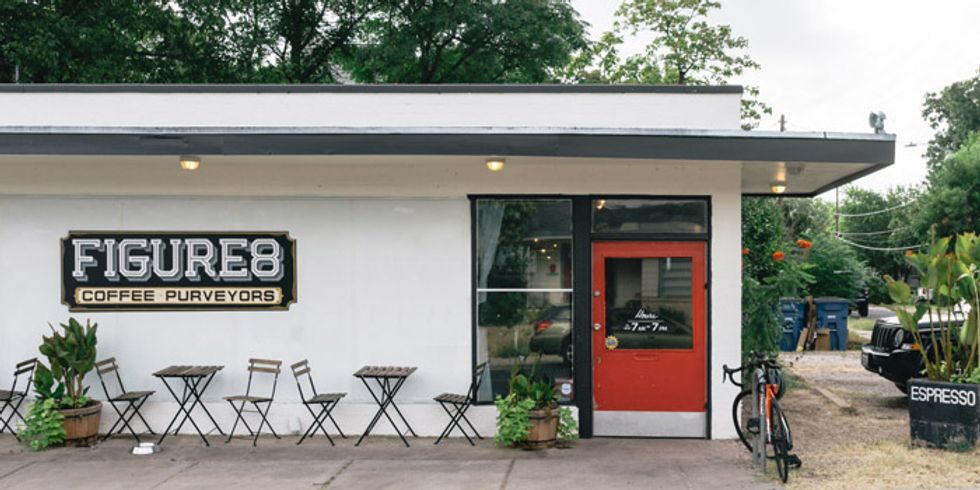 Walking out of the Texas sun into Figure 8 feels like walking into a cave. In a good way. It's cool and dark, but not too dark. It's hip and can get a little busy, but those things never feel intrusive. It's the perfect place to get away from the world and get some reading done. Oh, and in my opinion, Figure 8 consistently serves the best shot of espresso in Austin. They serve a selection of different roasters, but the small batches they roast themselves are obviously where it's at. Their cold brew isn't my favorite, a bit too sludgy, and they tend to keep the place a little too cold, but they have patio seating and a more secluded little grotto around back.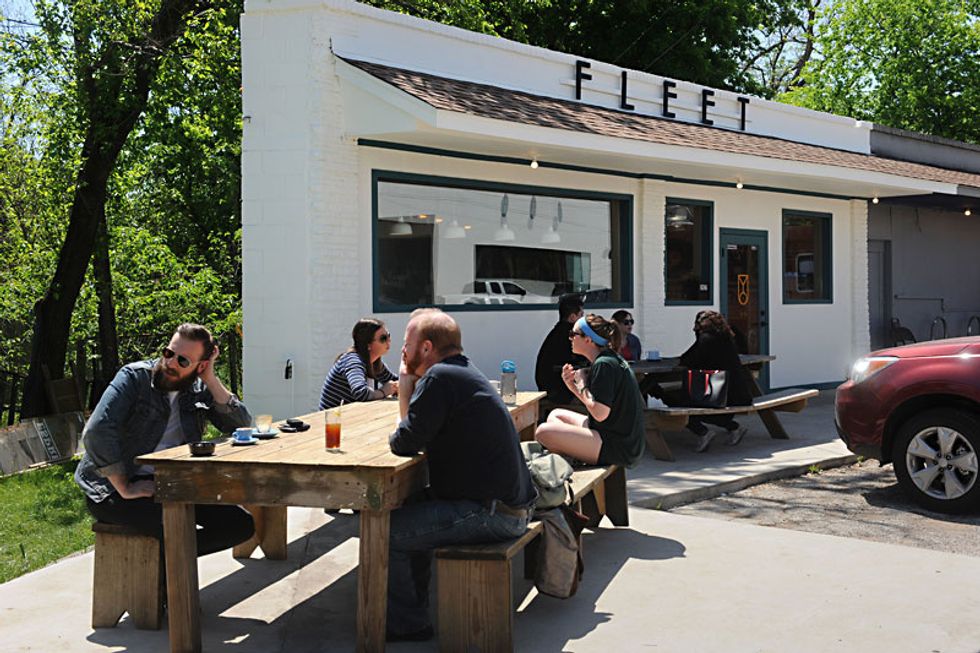 Fleet is a tiny spot, consisting only of an espresso bar, two single-person tables inside the cafe, and a couple larger tables outside. Because it's so small, they keep the menu tight and simple. It's great for grabbing a quick shot, chatting up the barista for a minute, and heading out to whatever's next. I have a soft spot for small cafes that focus on no-nonsense efficiency. But a small, simple menu means that you really have to back it up with quality. The folks at Fleet know their business. They have a knack for pulling great single origin shots, extracting the fruity notes without being overly acidic (a hard thing to do).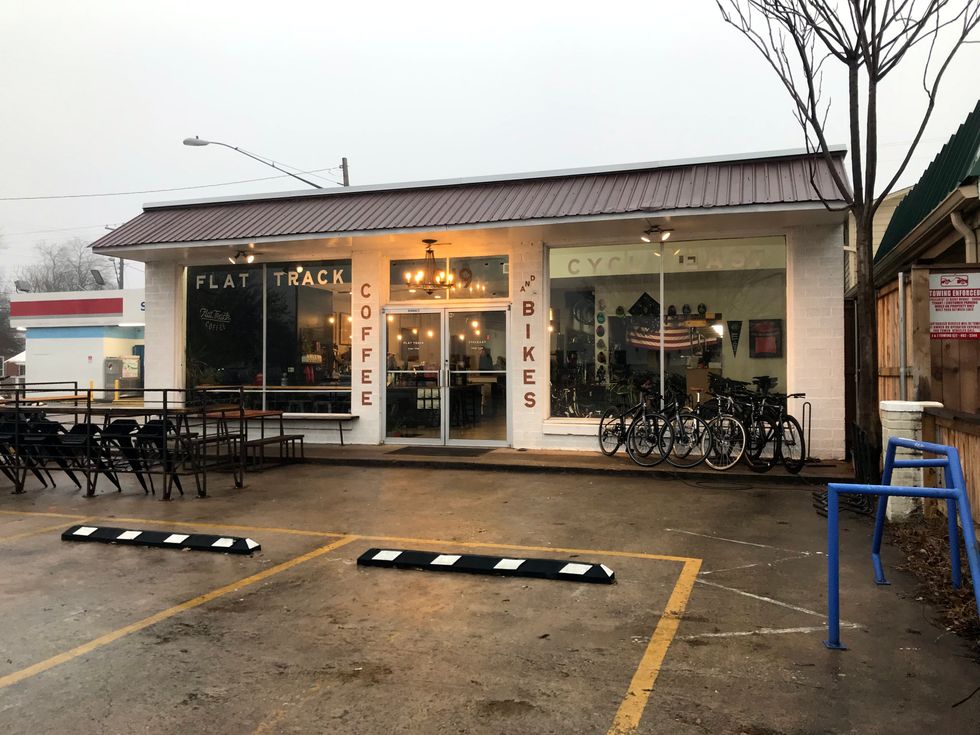 Flattrack Coffee Roasters shares its space, a refurbished garage, with Cycleast, a friendly neighborhood bike shop. Its large open space is vaguely industrial, decorated in equal measure with motorcycles and plants. With a patio out front and a picturesque little yard out back, the cafe is designed to be Instagram-friendly. But all that outdoor space also means that it's particularly popular with a four-legged constituency, and you are sure to run into some cute dogs while hanging out there. And to complete the Austin atmosphere, they've recently started serving breakfast and lunch fare from a food truck out back.
Those familiar with Austin cafes refer to the last three places on this list as "The Three Fs." The final "F," and my vote for the best coffee in Austin is Flattrack Coffee. They serve a constantly rotating selection of single origin beans, roasted right there. One of their mainstay blends, Sidepipe, was designed specifically for a fruity and malty cold brew, and it goes above and beyond. They roast most weekdays from 9-5, so you can pull up a stool at the bar in back and watch the show. With the roasting, the bike shop, the dogs, and now food being shuttled in and out, it can get a little hectic. But the staff is always friendly and accommodating, and there's no better place to grab a tasty beverage and a bag of beans.