Donuts are probably one of the more versatile sweets out there. You can have them as breakfast, snack and dessert. Many bakers didn't even want to stop at the sweet line — savory donuts are every bit as delicious as the sugary ones. Try cronuts for example — a cross between a croissant and a donut — or maybe a bacon flavored ring.
Whatever your taste, most cities and towns can probably satisfy your donut cravings. Among the major food cities, Boston takes one of the top spots when it comes to churning out these delicious pastries. Here are five of the best spots in Beantown to get amazing donuts.
Union Square Donuts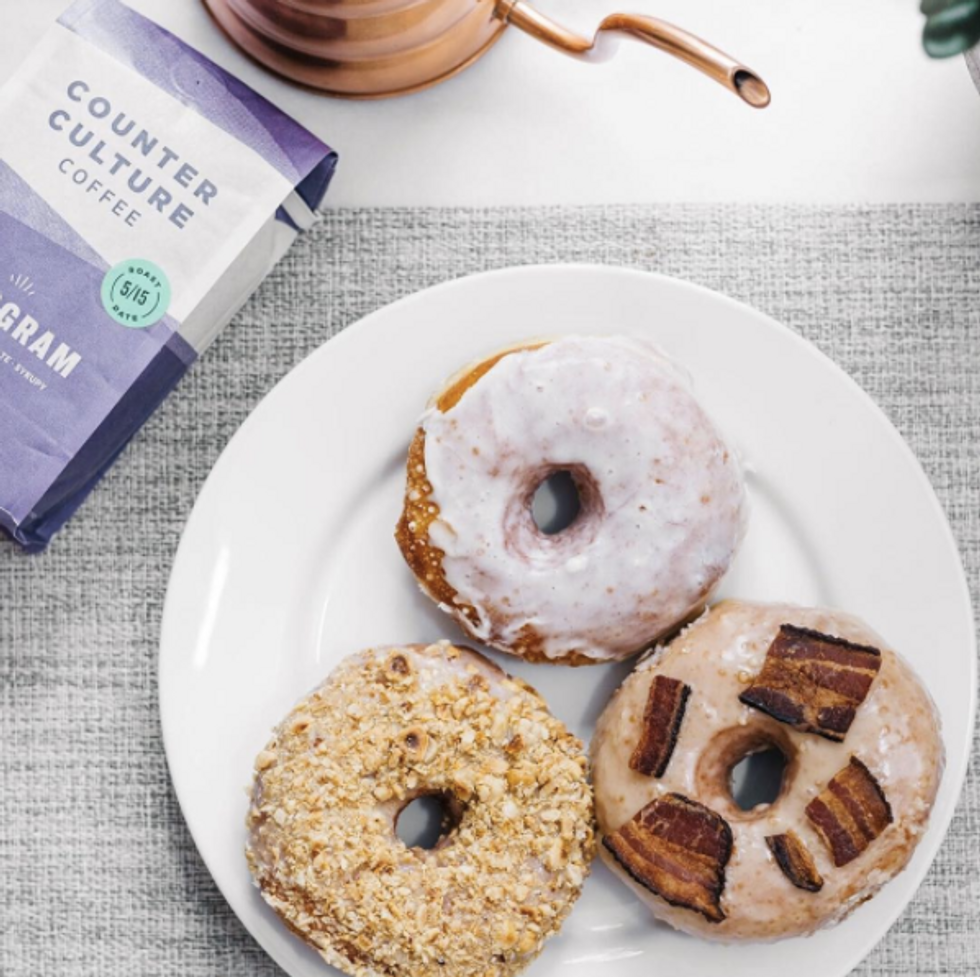 Instagram: @unionsquaredonuts
Located in Brookline and Somerville, Union Square Donuts is a favorite among younger folk. Although you should try their originals and vegan treats, the Premium Maple Bacon really steals the show. It's savory sweet with bacon bits on top of off white frosting and tastes kind of like if a heart attack could somehow be hipster.

Union Square Donuts also offers donut holes, coffee, tea and other beverages to wash down your carbs. They also take special orders and catering so if you're in need of some snacks for your next event, look no further.
Blackbird Doughnuts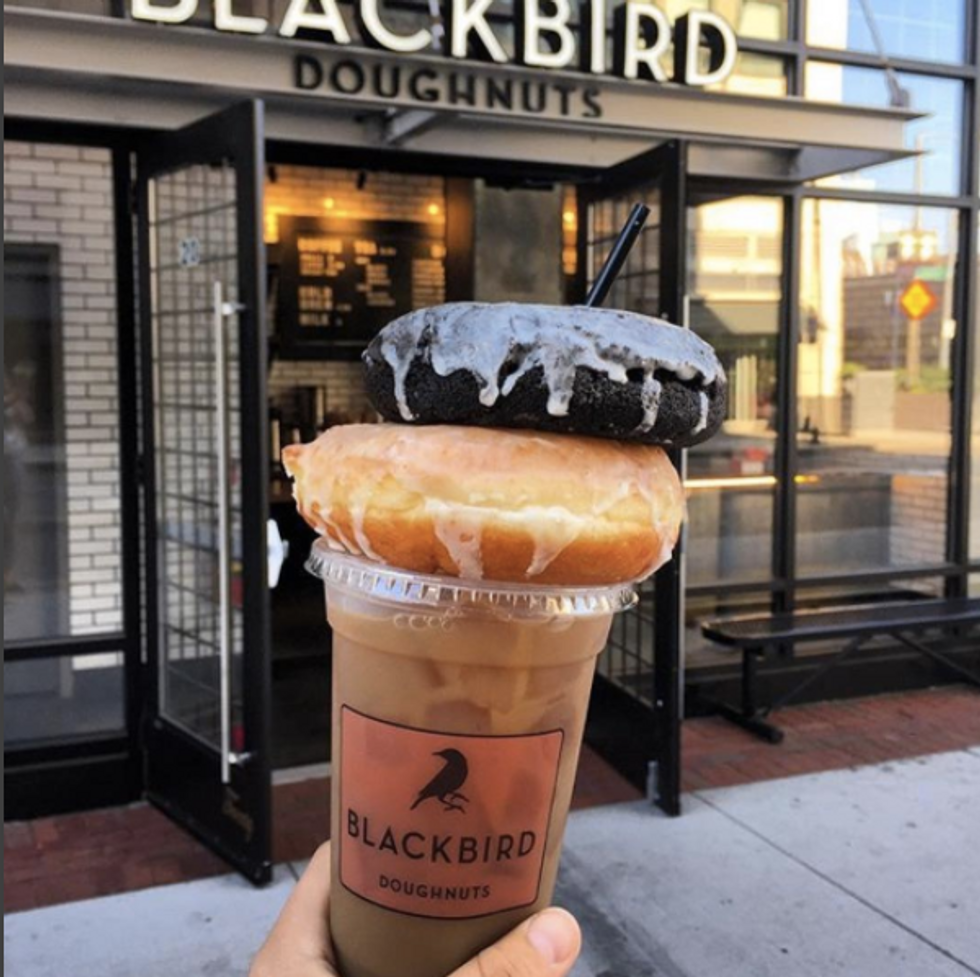 Instagram: @blackbirddoughnuts
With two locations, Blackbird Doughnuts was opened by The Gallows Group who also owns the Banyan Bar and Refuge and The Gallows, all three of which are in boston. Blackbird's donuts are a bit on the cakier side — but still fluffy. Try a savory Everything Bagel Raised Doughnut or a Cold Brew Coconut Cake Doughnut if you're feeling bold.

True to their cakey taste, Blackbird also has doughnut cakes in chocolate and vanilla. They offer a variety of different drinks, too — mostly caffeinated. If you do decide to visit, make sure you don't over order — these sweet treats can be very big.
Boston Common Coffee Co.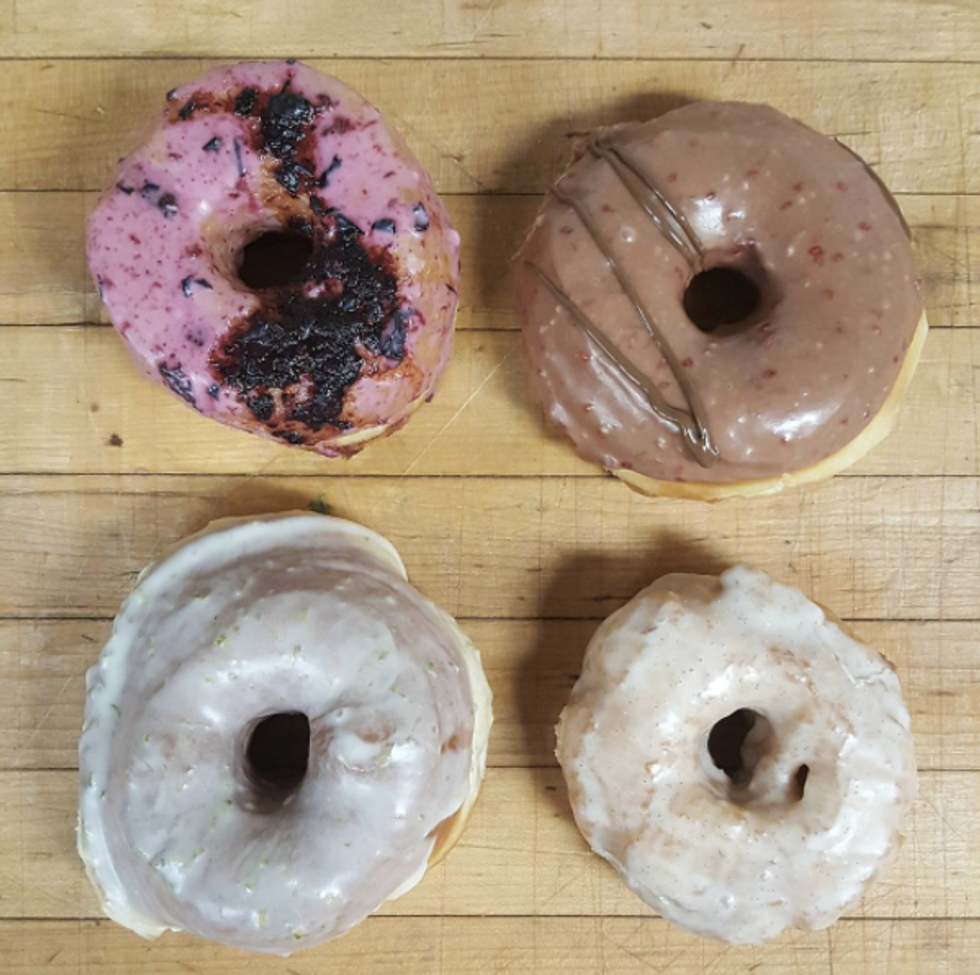 Instagram: @bostoncommoncoffee
Boston Common Coffee Co. once again makes it onto our list! Following its debut in the best coffee shops in Boston, this little pastry heaven has three locations all around Boston along with a roasting facility in Hopedale. Its pastries vary every day, but on Thursdays, we get one of a kind creations from Pastry Chef Julius Johnson.

So far we've seen Vegan Ginger Beer and Coconut, Cap'n Crunch with Cereal Milk Cream and Orange Biscoff. Be sure to get them fast though — once they're gone, you have to wait another week!
Flour Bakery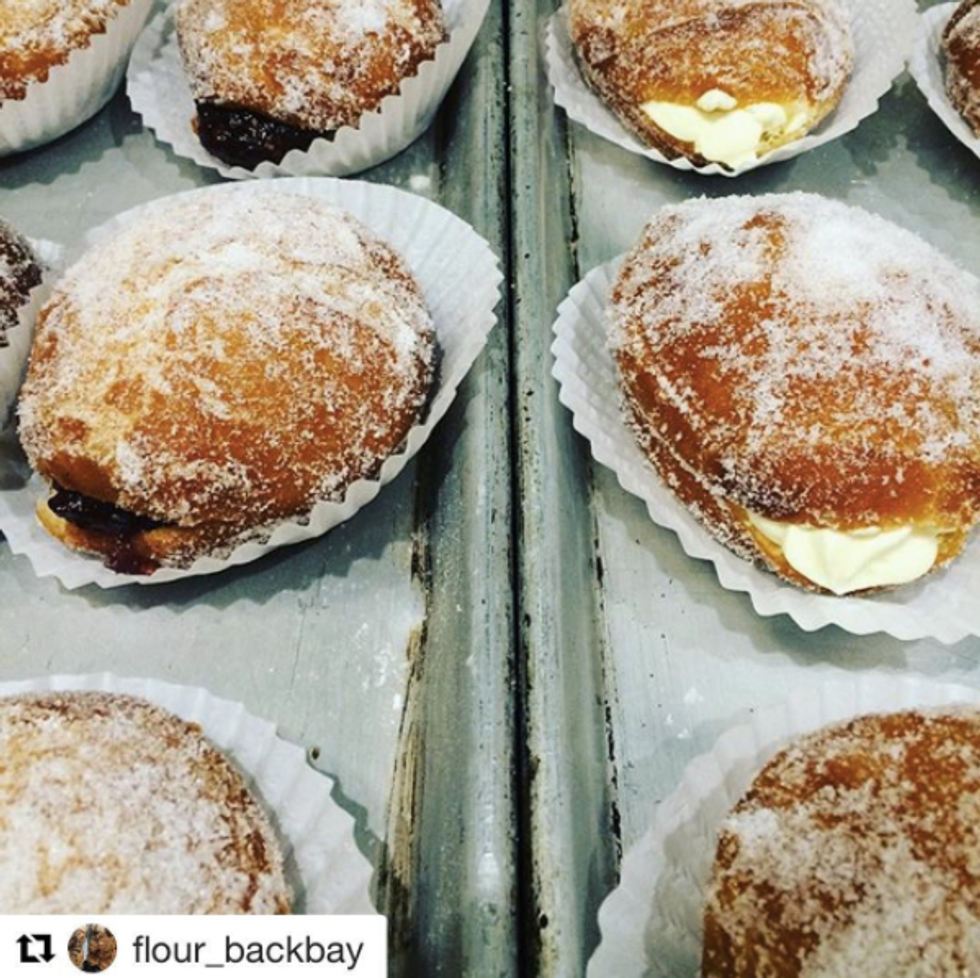 Instagram: @flourbakeryandcafe
The Flour Bakery has seven locations along with a so called "Breadquarters" in Allston. Although I love their breakfast egg sandwiches, the pastries are mouth watering — and expensive. Among the everyday scones and cookies, donuts are a rarity — which makes them all the better.

The Vanilla Cream-Filled Donuts are a crowd favorite while special treats like the Maple Meringue Donuts were only available for Mother's Day this year. But while you're waiting for that special day, try some of their other pastries — they also offer gluten free and nut free options.
Ohlin's Bakery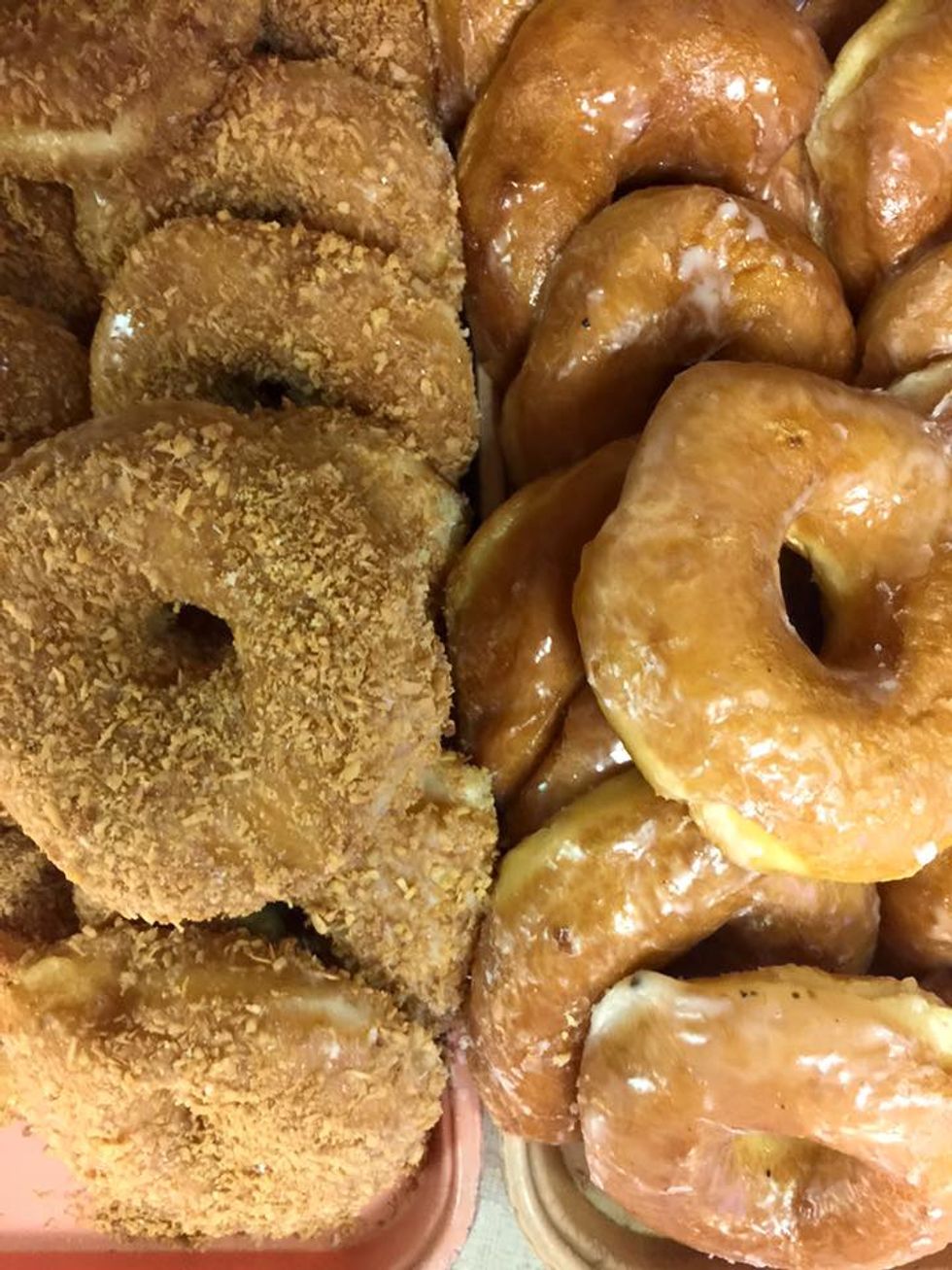 Facebook: Ohlin's Bakery
Ohlin's Bakery isn't really technically in Boston, but I really wanted to sneak it onto the list. Located in Belmont, Ohlin's is a small, old timey bakery that has been around for over a hundred years. The maple frosted donut is my favorite — along with all their other sugar filled pastries of course. Ohlin's also has a seasonal apple cider donut that tastes just like fall.

Ohlin's recently had an explosion accident and needs to relocate so if you've tried them in the past or are interested in doing so, visit their GoFundMe to donate.