June 4 marks one of 2021's two National Donut Days.
Occurring in both June and November, National Donut Day allows fans of those delectable yeasty treats to embrace their sweet tooth. But like any niche food group, people often take their donuts very, very seriously, and there are countless places to get your fix.
Below, we've rounded up some of the best donut spots across the country. From coast to coast, these bakeries are sure to impress even the pickiest donut-heads.
Mr. T.'s Delicate Donut Shop – Modesto, CA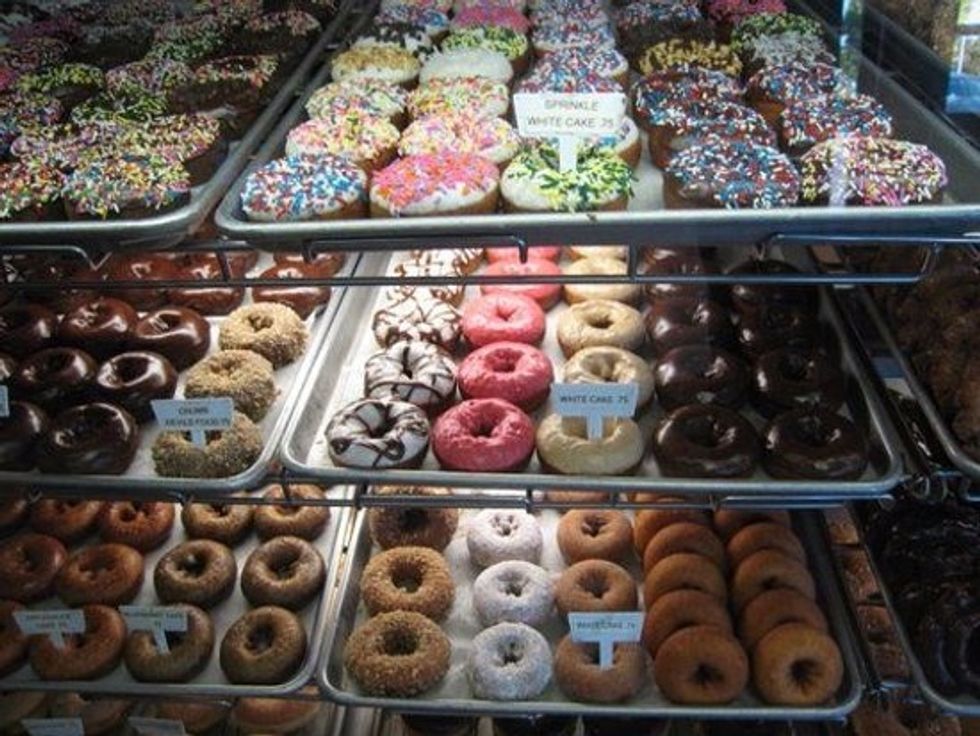 If you ever find yourself in the San Francisco Bay Area, it's worth taking a short trek out east towards Modesto for some of California's best donuts. Mr. T.'s Delicate Donut Shop has remained family owned since its opening over 30 years ago, providing both tried-and-true classic donuts as well as experimental flavors and holiday specials. Even their 24-hour service doesn't diminish the line that trails out the door most mornings.
Dough — New York, NY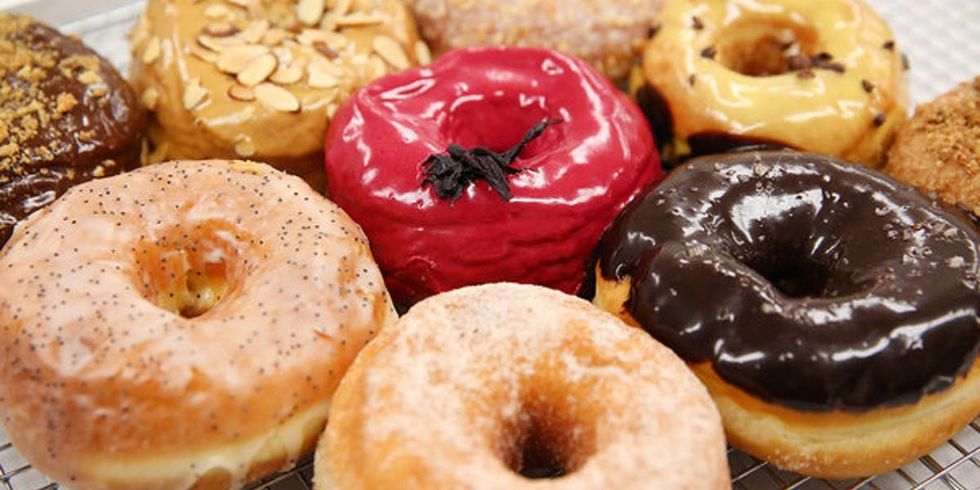 Donuts might not be the first circular, doughy treat you think of when it comes to New York City. If you've had your fair share of bagels, the Big Apple also boasts some spectacular donuts at Dough, a go-to spot for both tourists and locals alike. Here, you'll find a host of Latin American-inspired flavors that are hard to come by anywhere else; their Dulce de Leche flavor is a customer favorite, while the tangy Hibiscus donut is just as good for Instagramming as it is for eating.
Blackbird Doughnuts — Boston, MA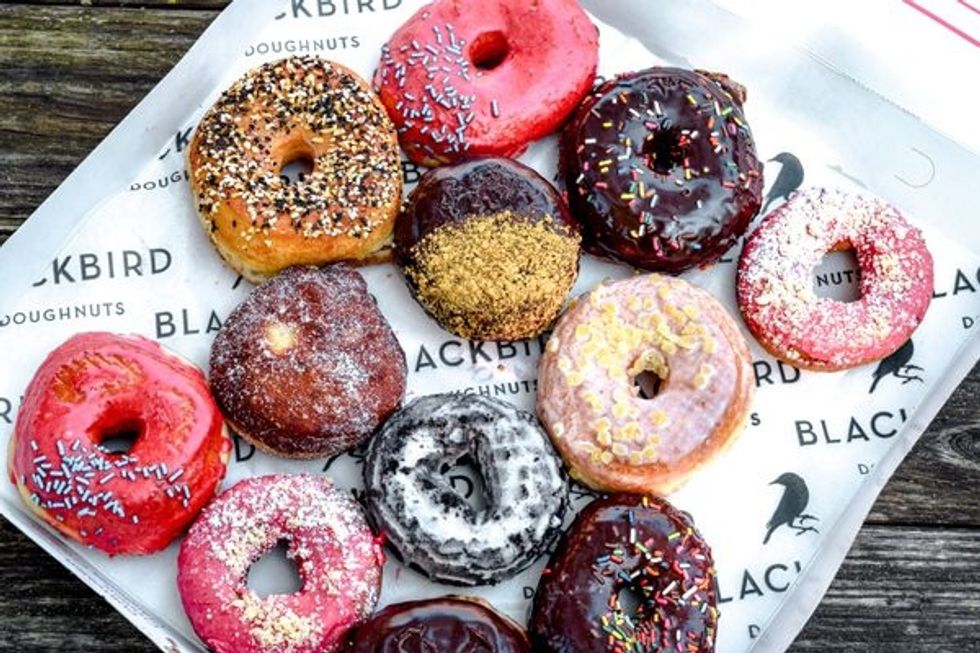 Boston's Blackbird Doughnuts is a no-frills donut spot specializing in both brioche "raised" donuts and old-fashioned cake donuts. With a small menu of year-round donuts and a rotating cast of seasonal flavors, Blackbird keeps it simple and classic. Why mess around?
Peter Pan Donut & Pastry Shop — Brooklyn, NY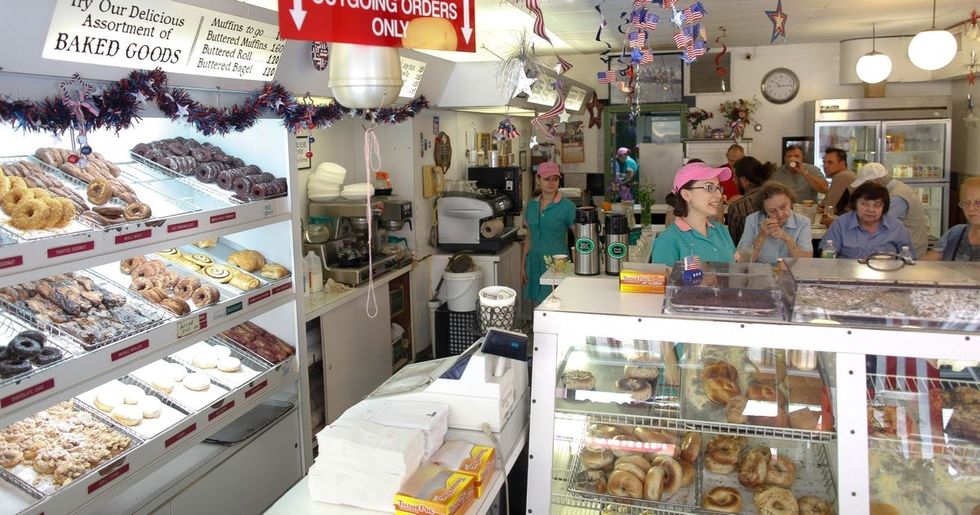 For over 60 years, Peter Pan Donut & Pastry Shop has been calling the quaint Brooklyn neighborhood of Greenpoint home. Since then, the bakery has remained a popular spot for both regulars and new visitors passing through the area. Here, you won't find uber-trendy decor or gimmicky recipes, just damn good donuts that prove the power of long-standing local businesses.
Pip's Original — Portland, OR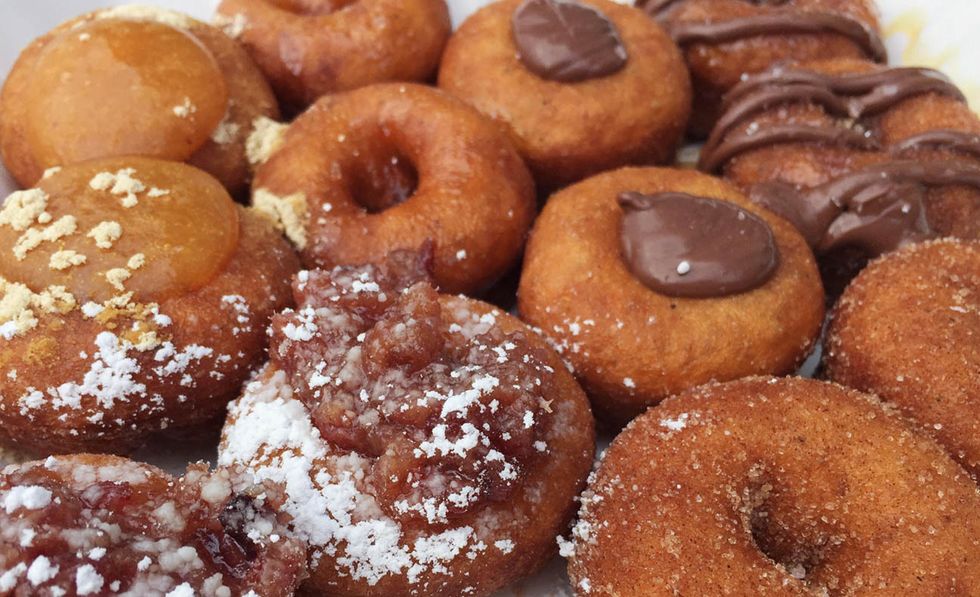 In both their mobile catering van and brick-and-mortar locations, Pip's Original is a staple for small, sweet treats in Portland. They're known for their tiny donuts that come in inventive seasonal flavors like marionberry-lavender and mango ghost pepper. But even if you opt for one of the more traditional flavors, Pip's Original proves good things can come in small packages.
Round Rock Donuts — Round Rock, TX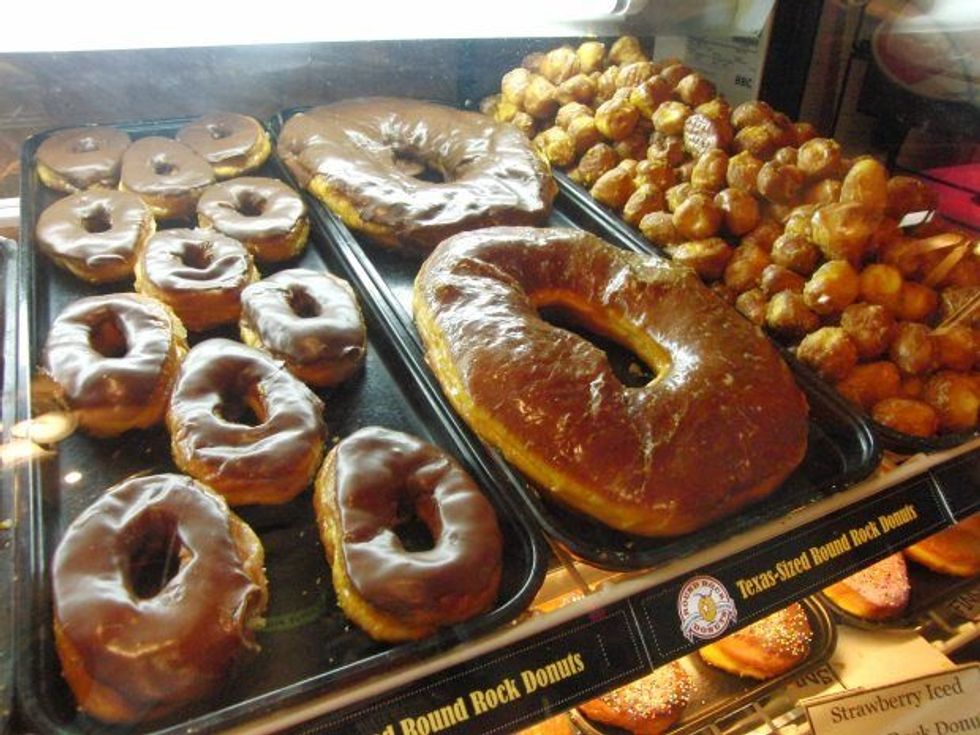 Founded in 1926, Round Rock Donuts—located just north of Austin—are impossible to miss. These donuts' distinct yellow-orange color, caused by fresh eggs in the original recipe, make them stand out among the crowd. While this classic outpost can easily churn out hundreds of dozens of donuts a day, they also offer Texas-Sized Donuts, which are just as ginormous as you'd imagine. Round Rock Donuts are not only delicious and easily recognizable, but they're a slice of Lone Star history.
The Holy Donut — Portland, ME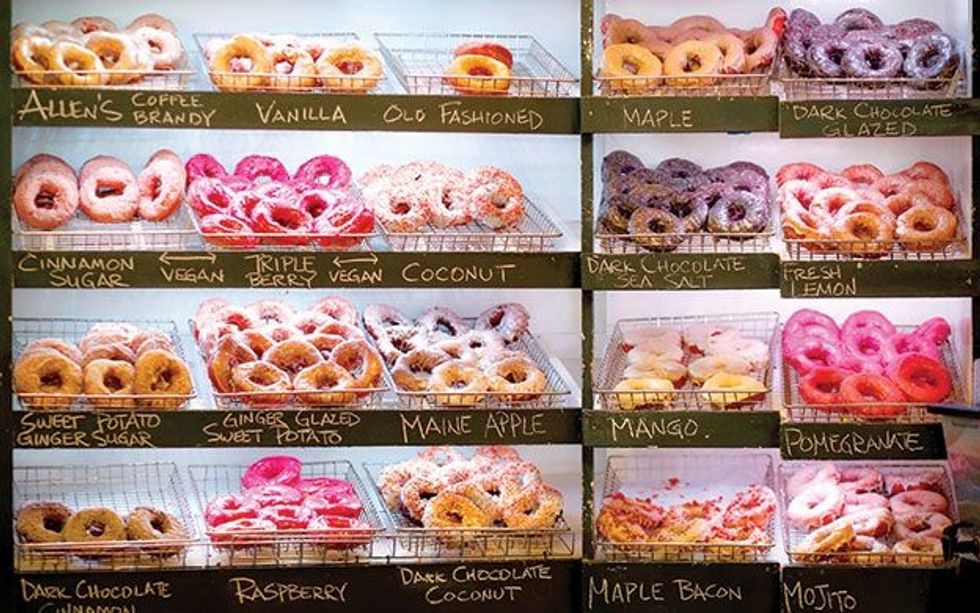 In Maine's Portland, you might not find tiny donuts or a decked-out catering van, but you will find a slightly healthier alternative. The Holy Donut was founded on the premise of creating tasty donuts that used all-natural ingredients to make a treat you could feel good about eating. The secret ingredient is fresh, mashed Maine potatoes, which make these donuts delectably moist without sacrificing flavor.
Donut Friend — Los Angeles, CA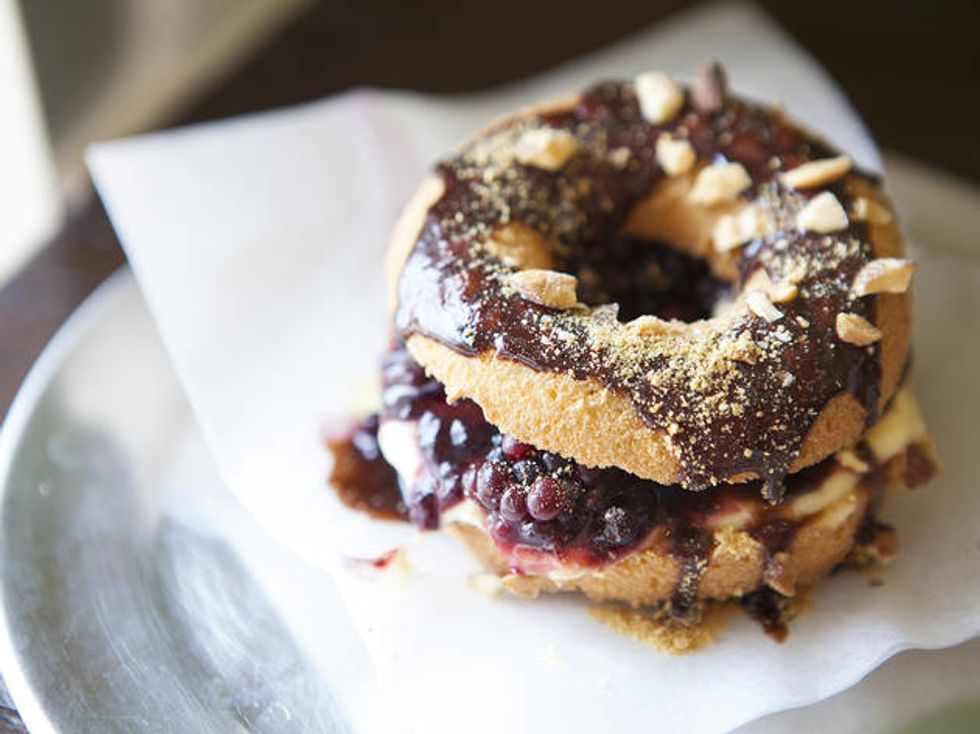 As expected of a city so focused on entertainment, Los Angeles' Donut Friend puts an edgy spin on their inventive donut flavors. Their year-round menu features donut flavors with names like Green Teagan and Sara, Fudgegazi, and Bacon-182 that are sure to delight the rock music nerds. For everyone else, the delicious donuts speak for themselves.