There's no feeling quite like stumbling across your new favorite food spot. Thankfully, the options in New York's East Village aren't just endless; they're top notch. Some of the best places to eat in Manhattan just so happen to be on the same block.
Farook's - Palladium Hall, 140 E. 14th St. ($)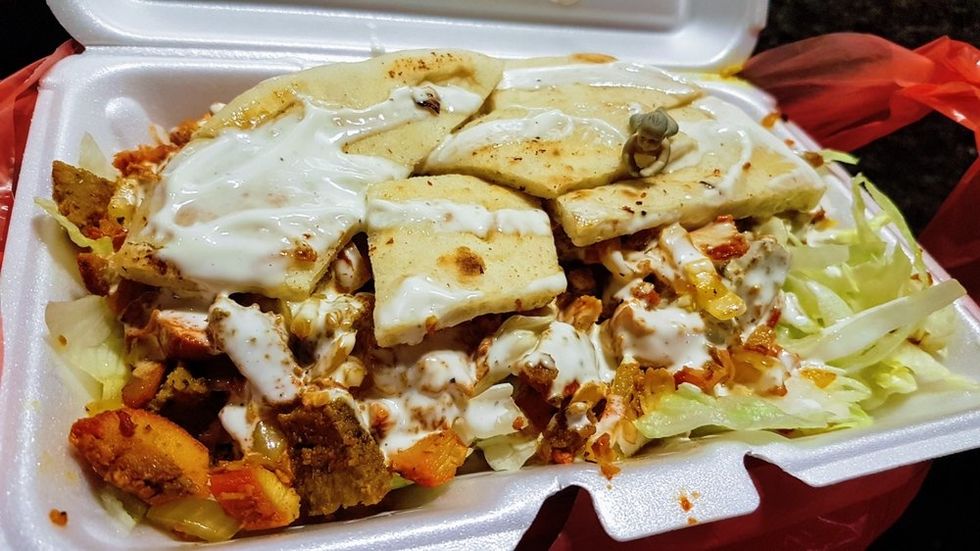 Situated between Trader Joe's Wine Shop and NYU's Palladium Hall, Farook's Halal Cart maintains its reign as the number one halal cart. Everything is just around five dollars and trumps Halal Guys any day. The bang for its buck beats out the hundreds of other NYC carts, especially since a drink is included with every order and pita is provided with any protein and rice platter. Bless.

The day I discovered the East Village's Tac N Roll, I experienced flavor like never before. The hole in the wall joint is known for their parathas, which you can pair with a protein and an international mix of fruits, spices, and veggies. If you like hot and spicy foods, go with the Jamaican Rude Boy. For a perfect balance of hot and sweet, choose my go-to: the Thai Street Treat.

Mono+Mono- 116 E. 4th St. ($)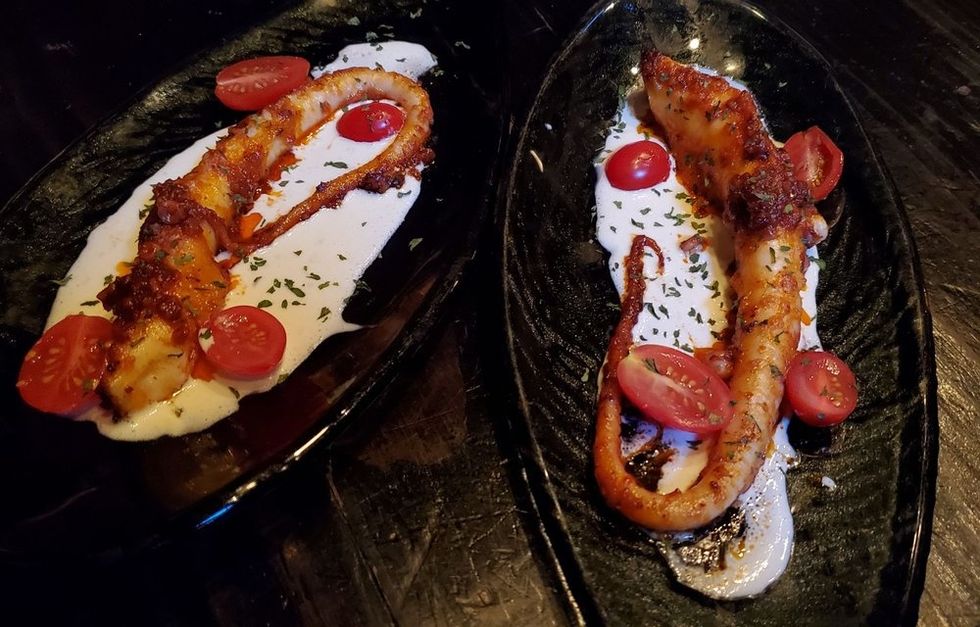 Like I said, sometimes the best places end up on the same block. After passing this romantic, Asian Fusion restaurant multiple times (probably on my way to Tac N Roll), I finally explored this spot. When I discovered they were known for their Korean wings, I knew I had to take my boyfriend for his birthday. Surprisingly, the wings weren't even the best thing we tasted. Mono+Mono's octopus was by far the highlight of the evening: it was life-changing. Outside of the food, their cocktails are so good, you'll try to drain every last drop.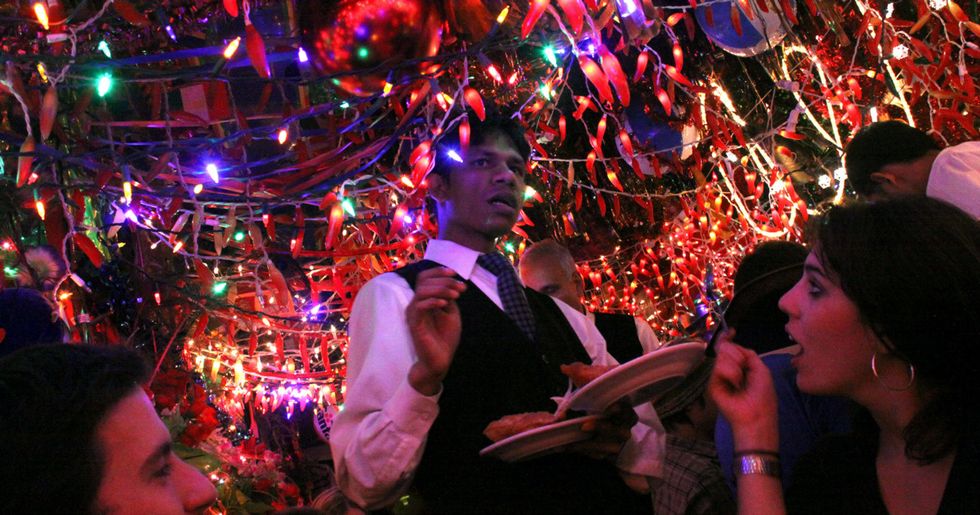 Don't be fooled by the lines; eating upstairs or downstairs won't make a difference. The BYOB Indian restaurant is perfect for a fun night out with friends.

GUAC- 179 E. Ave. B ($)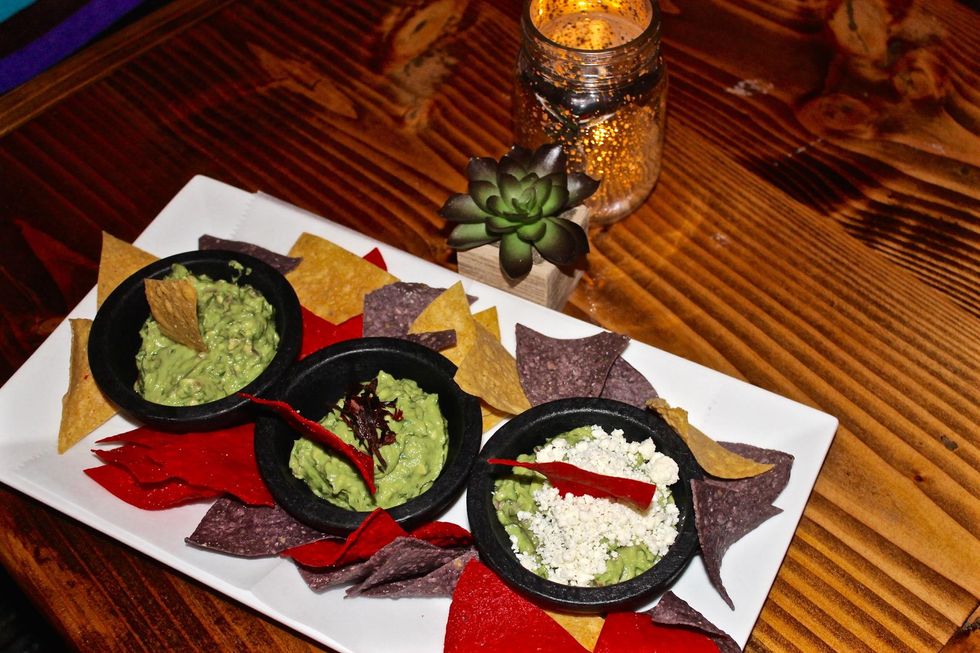 This Mexican soul spot is also BYOB and boasts some of the best guacamole in town. You can't go wrong with all their guac options or their delicious
elote
. Truly, you can never go wrong with guac for brunch or dinner.
Lavanga- 545 E. 5th St. ($)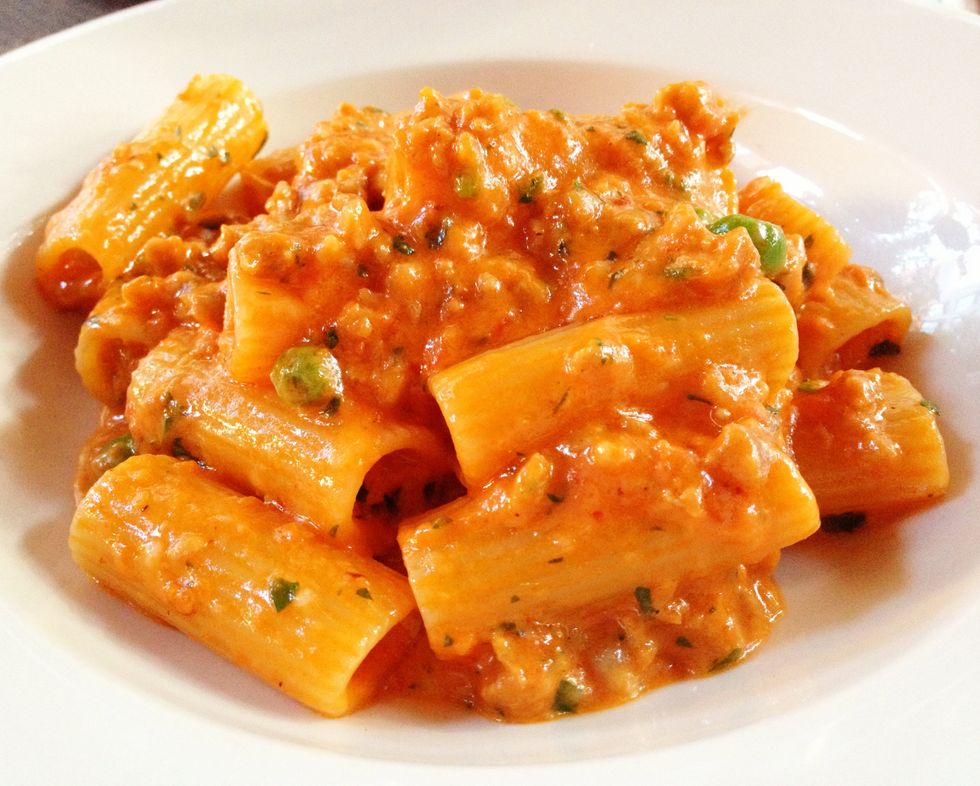 When it comes to Italian, my bar is quite high. This intimate restaurant is romantic and never too crowded. Get a wine recommendation and order the fresh pappardelle or rigatoni; you won't regret it.

Pylos- 128 E 7th St ($)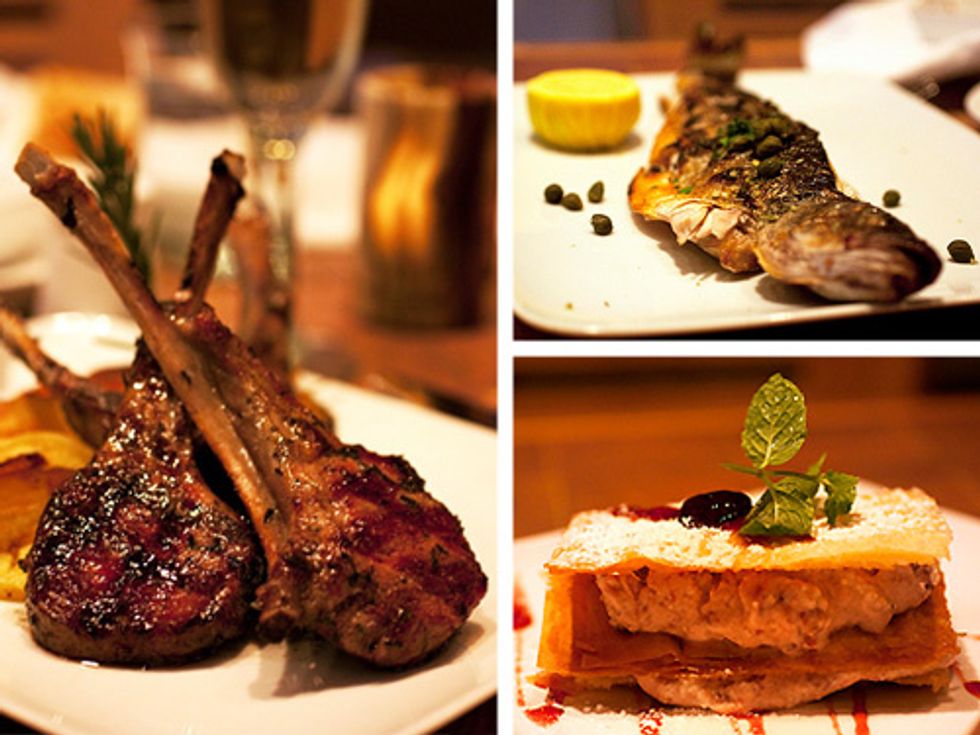 As I Greek woman, I know my stuff. Greek restaurants are entirely hit or miss, and more likely than not, they miss. Pylos may be expensive, but it's worth every cent. For an appetizer, keep it simple—order a greek salad and saganaki. The lamp chops will have you licking your fingers and wishing you didn't finish it so you could have leftovers.

Tip: The quality of a Greek restaurant is determined by their saganaki.