Whether you're a visitor or a local, you're sure to be impressed by the delicious finds in every nook and cranny of the East Village. The East Village is probably the only part of the East side I don't mind visiting being a total West side girl. Who even are East side people? Do you see them? I don't. On days off, I love to go to a neighborhood I don't normally go to and tour my way around my means of eating and drinking. Yesterday was no exception.
I started my food tour at Taco Bar. Taco Bar is a little window between Cooper Sq & 4th St , It's attached to the restaurant B Bar and Grill. I'd always wandered by the large patio and wondered what was there, but never tried. When my friend Sam and I decided we were really in the mood for Mexican food, we decided to give it a try. We were not disappointed. I had the chicken tacos and Sam, a pescatarian opted for one fish taco and one vegetable taco. We shared chips and guac. The chicken tacos were simple but filling topped with freshly cut onions and cilantro. The guac was some of the best I had. Sam agreed saying that it definitely was in her top five favorite guacs. We determined that it was the right amount of salt in combination with a lot of lime!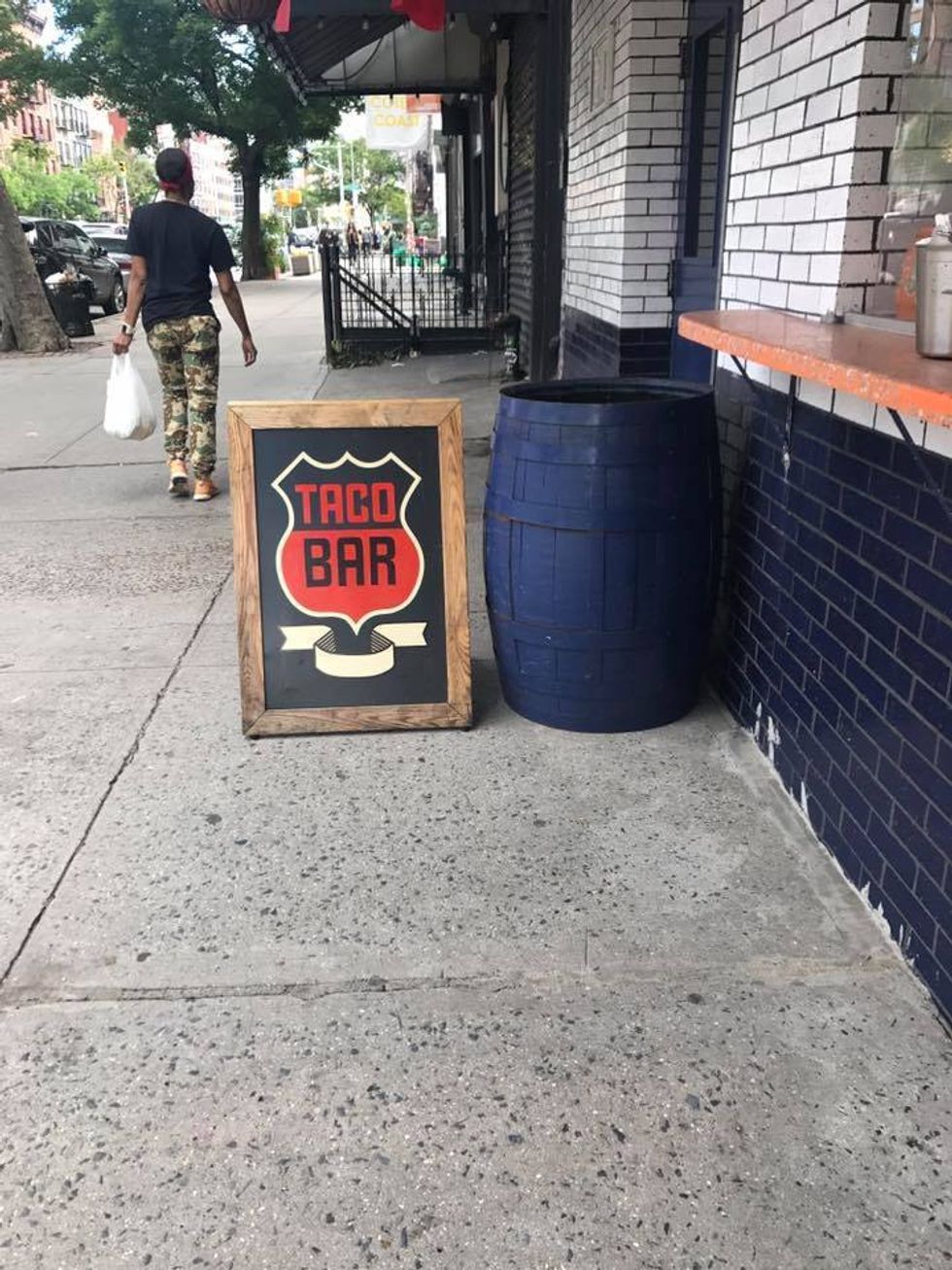 Taco Bar in NoHo, East VillagePhoto by Anie Delgado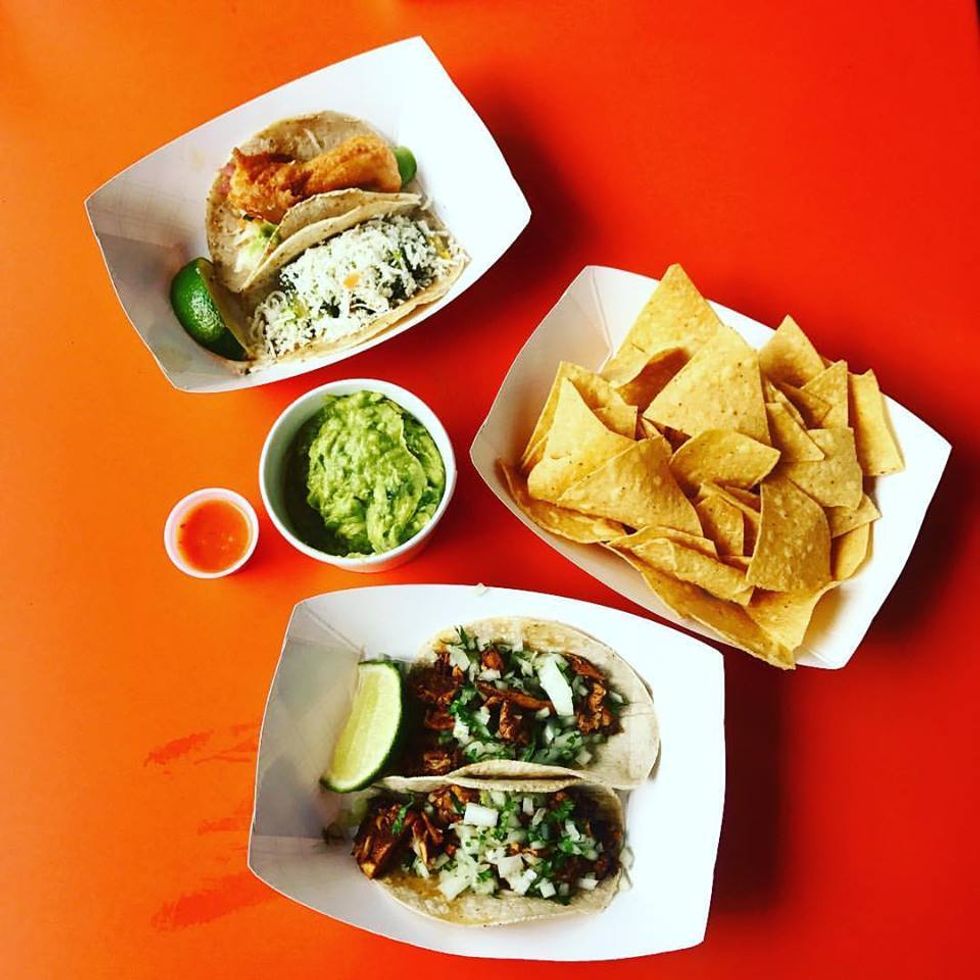 Our yummy meal at Taco Bar. Photo by Anie Delgado
Our next stop was vegan donut shop, Dun-well Donuts. I could write a novel on my love for Dun-well. I first tried the delicious donut joint in their original Montrose Place location with a vegan friend of mine. Notable flavors on the menu yesterday were french toast, blueberry french toast, blueberry coconut, and peanut butter and jelly. Sam and I stared at the case of donuts long and hard unable to decide. We both seemed to want to try the same donuts so I suggested we get two and split them in half. We opted for the blueberry coconut and PB and J. If you're not a cash person, beware that there is a card minimum and you will be eating way more donuts than you signed up for. A good problem to have, I ended up getting a coffee for a pick me up and took a french toast donut for breakfast this morning. The PB and J donut was so moist and tasted just like the real thing. The blueberry coconut one was sweet and refreshing. We chatted with the owner who was hanging out while I finished my coffee, which was amazing, and were on our way.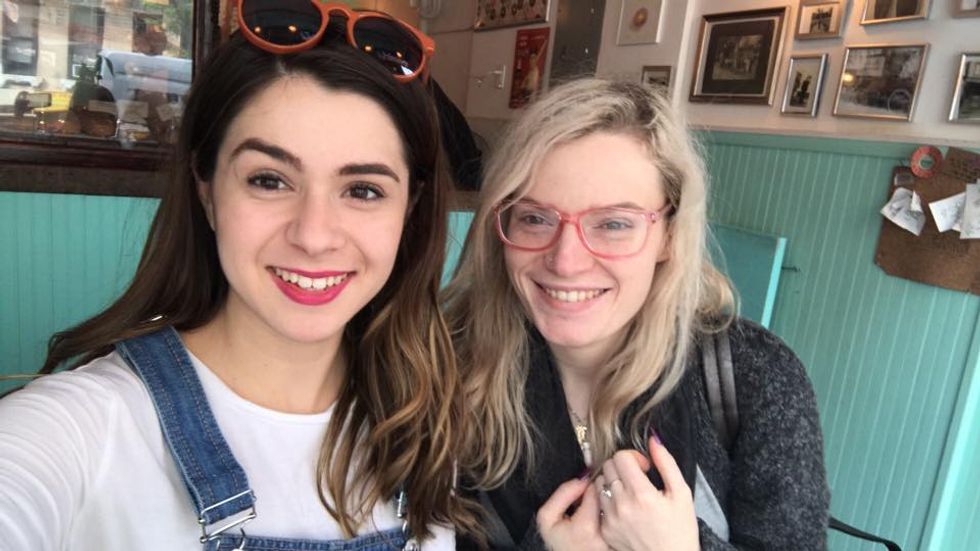 Big smiles for Dun-well DonutsPhoto by Anie Delgado
We made a little bit of a detour in our food tour and stopped at the Strand since Sam had never been there and to digest until we decided what was next. We decided to go to Barcade, one of my favorite bars. Walls lined with retro video games with tons of adults hunched over them was just the aesthetic we needed to finish out the night. I had their house wine which was pretty good for a house wine. They have quite a few things on tap and make really great cocktails. After a few drinks, our food tour was done and it was time to hop the A train home. One of the most magical things about Manhattan is that you can stay-cation here! Taking a trip to another neighborhood and splurging on a day of foodie fun is just what I needed amidst a crazy week.

BarcadeProvided by Barcade.com