With the hottest days of the year behind us and fall foliage on it's way, it's the perfect time to hike some of America's best trails.
Even your average hike is fun, but a hike with stunning views of the changing leaves, nearby mountain ranges, and a lake or reservoir at the end, can't help but be an amazing time. Plus, hiking does wonders for the body and mind. Clear your head, work up a sweat, and take in some of nature's most beautiful views with 10 of the best lake or reservoir hikes in America. You can even cool off at the end with a swim!
Dive into Phelps Lake off the "jumping rock" in Wyoming. Take in the white cliffs at Lake Minnewaska in upstate New York. Bask in the best view of Mount Shasta at Heart Lake in Northern California.
East coast
Hessian Lake in Bear Mountain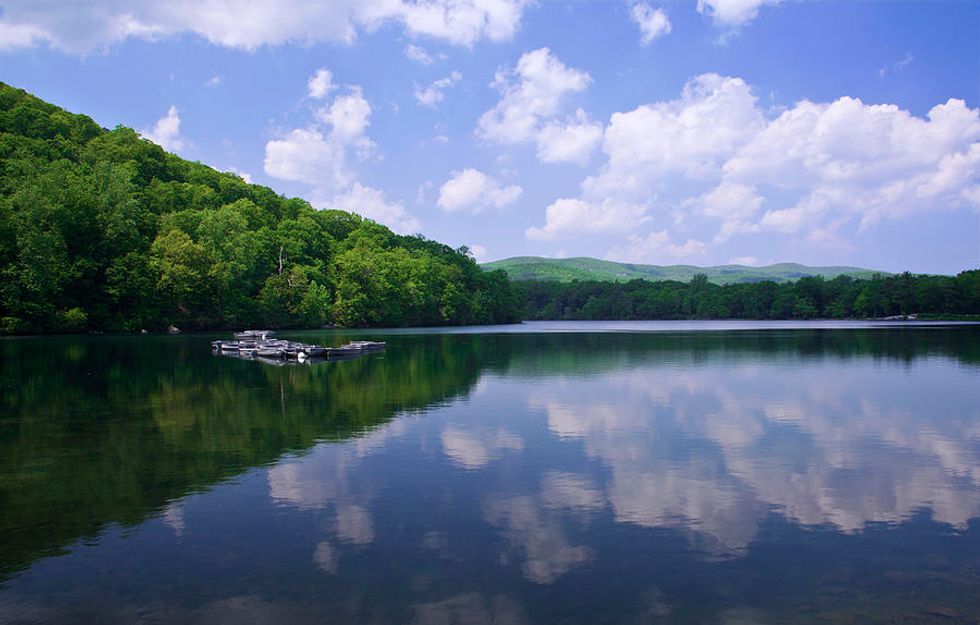 Hessian LakeFine Art America
Where: Rockland County, NY
Difficulty: Easy
Length: 1.4 miles
Features: Paved loop trail, beautiful views of Bear Mountain, easy access to longer trails, dog friendly.
Hike the Hessian Lake loop in New York's Hudson Highlands for picturesque views of Bear Mountain. Bear mountain park is a 5,205 acre state park in Rockland and Orange county, New York, with rugged mountains overlooking the Hudson River. The 1.4 mile paved trail loop along Lake Hessian is dog friendly (as long as your furry friends are leashed) and easy enough for novice hikers.
The Hessian Lake trail is crowded during summer months, but quieter in the fall. You'll also have a stunning view of upstate New York's fall foliage. If you decide you want a longer hike, you'll be able to connect to more difficult trails along the way.
Lake Minnewaska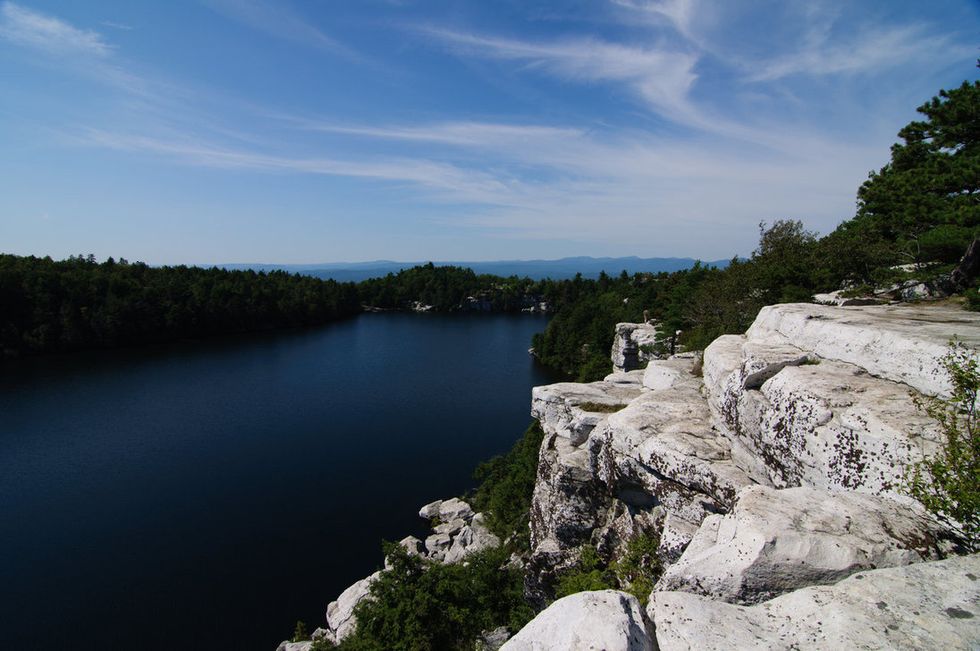 Lake MinnewaskaDevian Art by Toriphilwill
Where: Kerhonkson, New York
Difficulty: Easy
Length: 1.9 miles loop, 0.7 miles trail to scenic view.
Features: View of white cliffs, trail loop around entire lake, waterfall, dog friendly.
Lake Minnewaska is a beautiful, tranquil lake near the Catskill Mountains. The Minnewaska state preserve is 22,275 acres of preserved land in Ulster County, New York. The preserve was also once the site of two mountain top hotels that closed in 1979.
The lake is surrounded by white cliffs and if you hike far enough, you'll hit a beautiful waterfall. Try the 0.7 mile Beacon Hill hiking trail that ends with a scenic view on top of a rock or the 1.9 mile Carriage Road loop that takes you around the entire lake.
Walden Pond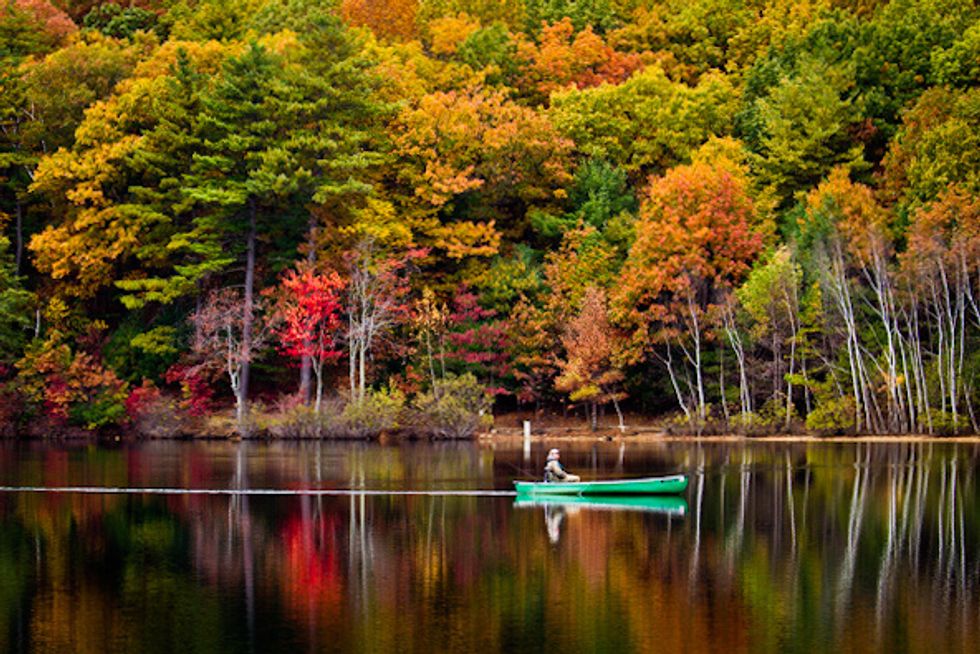 Walden Pond in the fallFlickr by Manyu Sabnis
Where: Concord, Massachusetts
Difficulty: Easy
Length: 1.7 miles
Features: National historic landmark, inspired David Thoreau's Walden, beautiful foliage in the fall, swimming, kayaking.
Walden pond in Concord, Massachusetts is best known for inspiring David Thoreau's Walden. Today, the pond is a national historic landmark where hikers can revel in the same scenic views from the 1854 book. Walk the 1.7 mile loop around the lake or try one of the more difficult hikes in the Walden Pond State Reservation.
Visitors can also swim, picnic, rent canoes, go birding, and explore historic sites of the Revolutionary War. You can even visit a replica of Thoreau's single-room cabin. Leave your pets behind though, this trail park isn't dog friendly.

West coast:

Gaylor Lake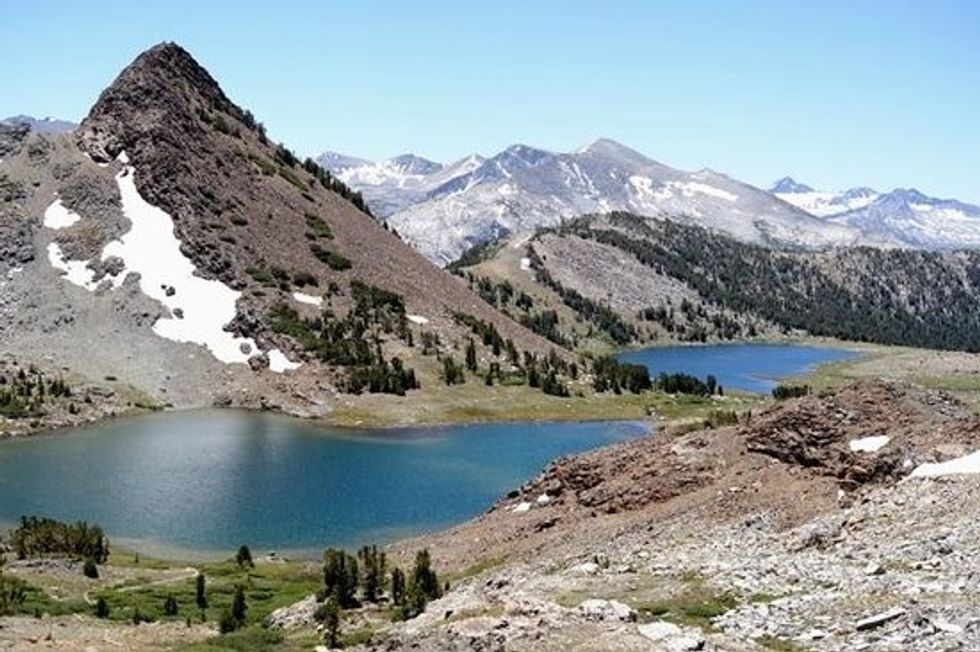 Gaylor LakeTrip Advisor
Where: Yosemite National Park, CA

Difficulty: Moderate to strenuous
Length: 3 miles
Features: Sweeping views of Dana meadows and the Dana, Mammoth, and Gibbs mountain ranges.
The Gaylor Lakes trail is one of Yosemite's most overlooked hikes, so it's usually less crowded than other popular Yosemite trails. This 3.5 mile hike starts off with a steep climb at an elevation of 9,950 feet, so we don't recommend it for beginners. But once you get past the Gaylor lakes valley opening, things level out and you can enjoy the views, though you might have to take this hike slow and steady as you acclimate to the elevation. At the end of the hike, you'll be rewarded with views of the Dana meadows and the mountain ranges behind it.
Eagle Lake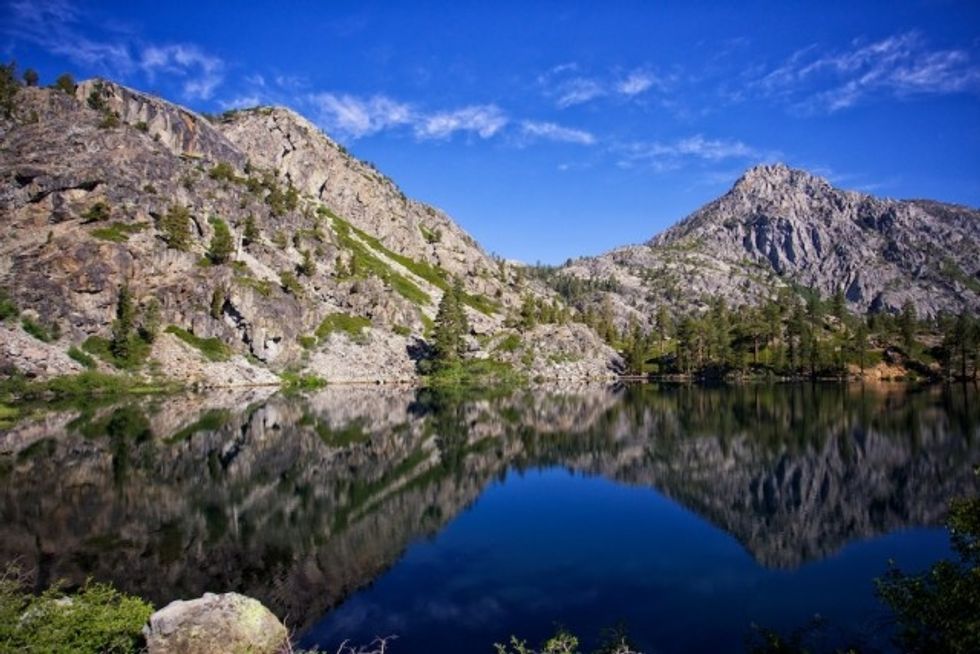 Eagle LakeCalifornia Through My Lens
Where: Lassen County, California
Difficulty: Moderate
Length: 1.8 miles
Features: Forest and lake views, dog friendly, view of Emerald Bay along the hike, swimming, picnic grounds.
If you're looking for a good workout with a swimming spot to cool off at the end, hit the Eagle Lake Trail in Lassen County, CA. This 1.8 mile loop has a few steep steps at the beginning of the hike, but gets easier. You'll be rewarded with stunning views of Lake Tahoe and the Sierra high country.
There are also plenty of scenic spots to stop for a picnic along the way. Cool down with a quick dip once you reach Eagle Lake. If you want a longer hike, keep going past Eagle Lake to reach Velmas, Dicks, and Fontanillis lakes.
Heart lake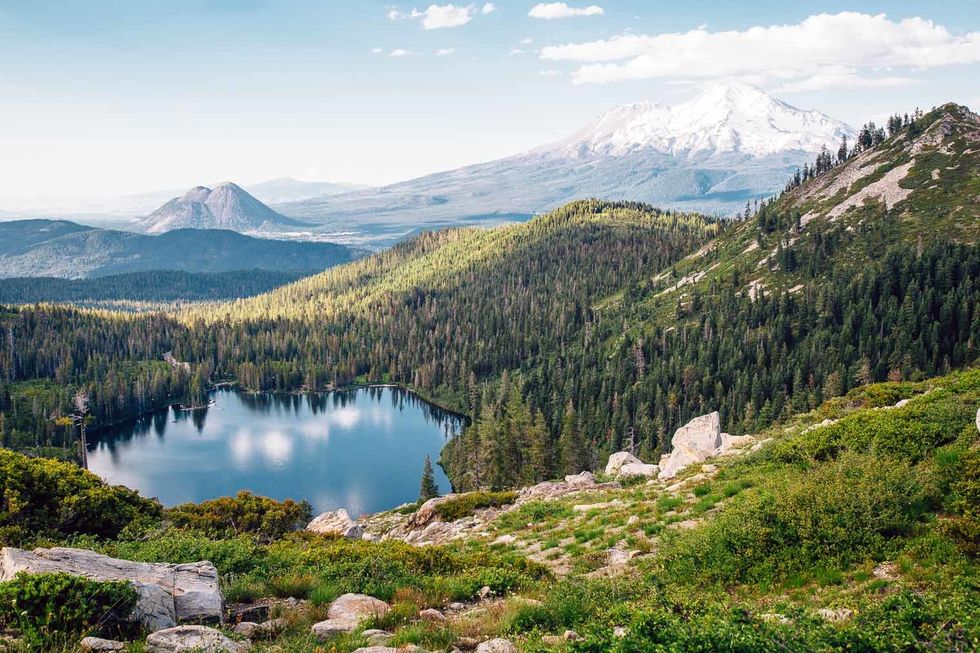 Heart LakeFresh Off The Grid
Where: Mount Shasta, CA

Difficulty: Moderate to strenuous
Length: 3 miles
Features: Some of the best views of Mount Shasta and Castle Craggs, beautiful wildflowers in the spring and summer, dog friendly.
Hiking to Heart Lake is awe inspiring. Walk past wildflowers and sweeping mountain views as you hike. Once you reach the lake you're greeted with the most stunning view of Mount Shasta the area has to offer.
The hike begins with scenic views at the castle lake trailhead, the climb up is rocky but gradual and there are plenty of places to stop and rest along the way. Once you make it up the trail, just over the last hill, you'll see the small but gorgeous Heart Lake. Go for a swim, have a picnic or keep climbing to castle peak for more amazing views.
Middle America:
Sky Pond Rocky Mountains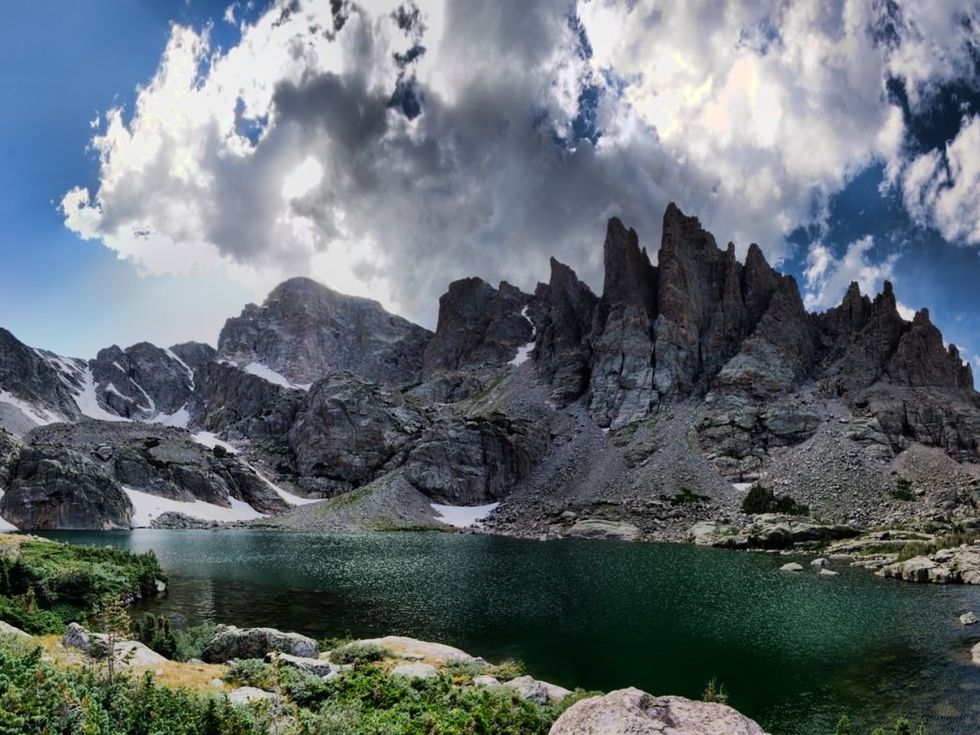 Sky PondDay Hikes Near Denver
Where: Rocky Mountain National Park, Colorado
Difficulty: Difficult
Length: 9 miles
Features: Views of Taylor peak and Taylor Glacier, 3 waterfalls along the way, wildflowers along the way, emerald water for swimming.
The Eagle Pond trail in Colorado's Rocky Mountain National park isn't for beginners. If you're a an outdoor enthusiast and love a challenging workout, this hike is for you. Be sure to pack some lunch and a lot of water, the hike will take you about 4-5 hours round trip.
Bring a camera to document the three beautiful waterfalls and the stunning views of Taylor glacier and Taylor peak. Once you finally get to the lake you'll be glad you made the long trek. Cool off in the emerald green waters or have a picnic with a view.
Phelps Lake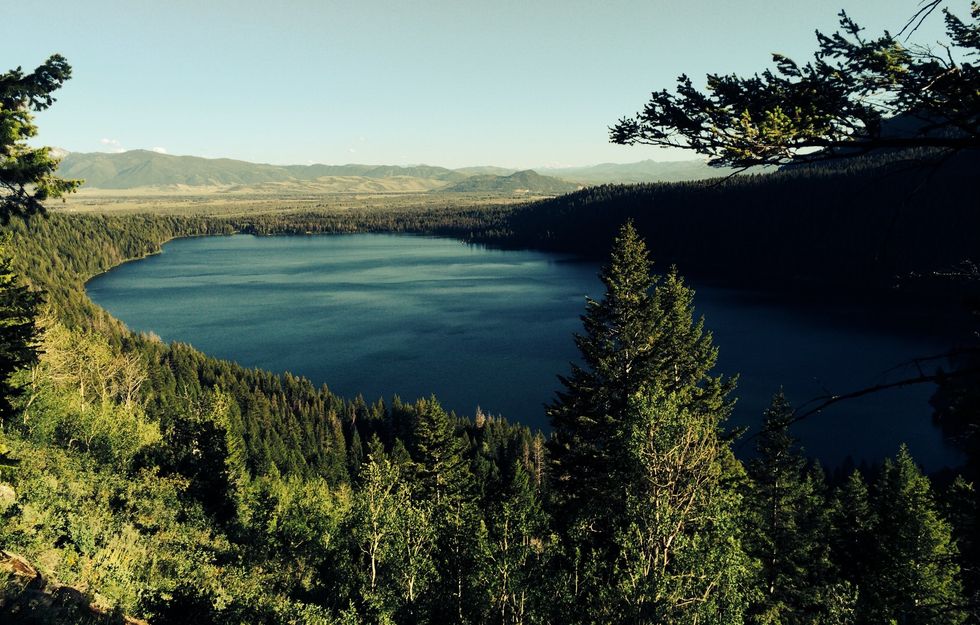 Phelps Lake OverlookThe Hostel.Us
Where: Beaver Creek, Wyomming
Difficulty: Easy
Length: 1.8 Miles
Features: Views of Phelps lake and Death Canyon, "jumping-rock" to dive into the lake
If you're looking for an easy hike to a lake with a stunning view, the Phelps Lake Overlook trail is perfect for you. This 1.8 mile hike has beautiful views of the mirror-like lake, death canyon, and the surrounding woodlands. Once you get to the overlook, you might hear the laughter of fellow hikers who jumped into the lake below.
Highland Mary Lakes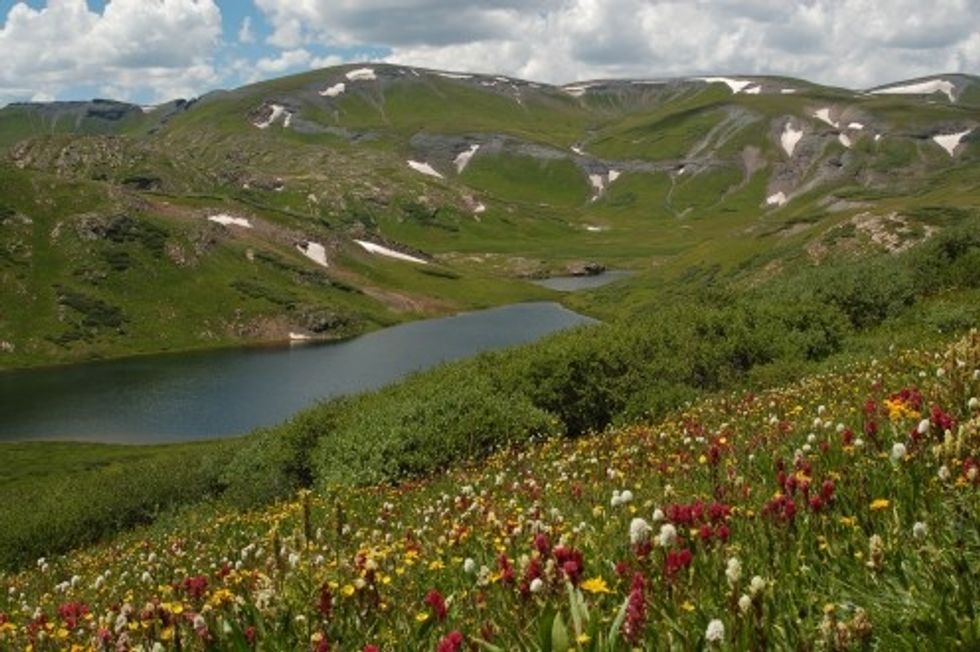 Highland Mary LakesHub Pages
Where: Silverton, Colorado

Difficulty: Moderate to strenuous
Length: 4.9 miles
Features: Spectacular alpine views, waterfalls along the hike, views of the seven Highland Mary lakes and Verde Lakes, dog friendly.
Though this hike isn't strenuous, it is long. You'll hike through a beautiful forested hillside with a diverse landscape of trees and pass a few waterfalls along the way. The elevation might slow you down, but if you take it slow, this hike is very doable.
Once you make it to the scenic view you'll be able to see all seven of the Highland Mary Lakes and the Verde Lakes. Turn around and walk back, or keep following the Continental Divide Trail to turn this hike into a full loop.
Grinnell Glacier Lake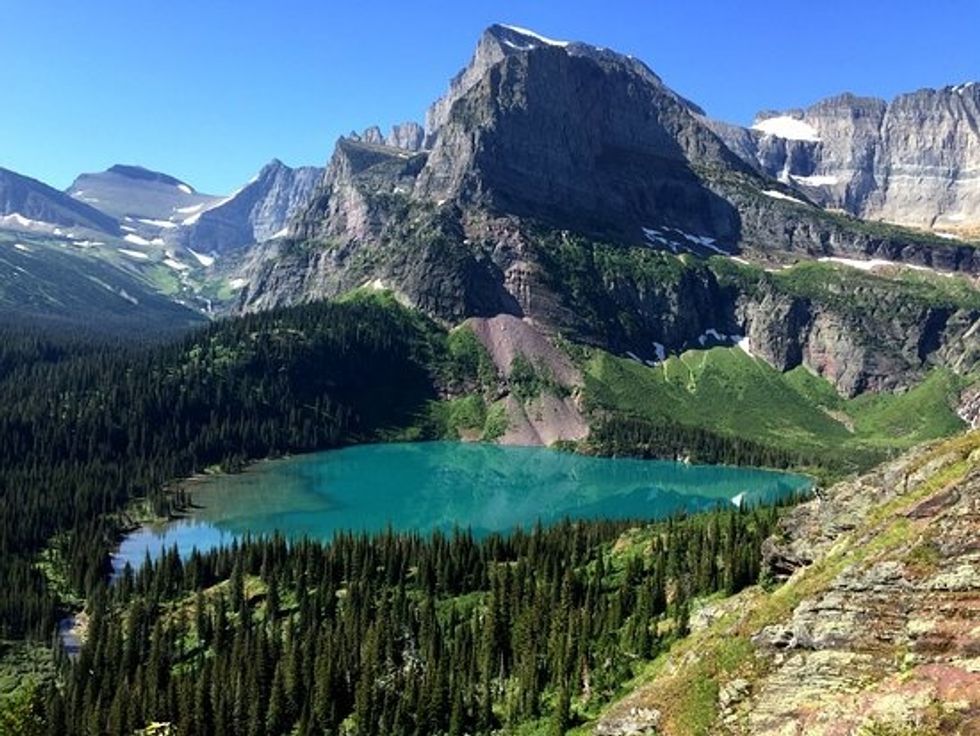 Grinnell Lake Trip Advisor
Where: Glacier National Park, Montana

Difficulty: Moderate to strenuous
Length: 7 miles
Features: Views of Grinnell lake, Grinnell falls, lake Josephine, and three glaciers, wildflowers and mountain views.
The Grinnell Lake trail is one of the most beautiful hikes in America. The first two miles are mostly flat, with stunning views of lake Josephine. As you start to climb up to Grinnell Lake, you'll see spectacular views of the lake with Mt.Gould in the background.
You'll pass wildflowers, waterfalls, and maybe even some wildlife as you hike. Although this hike is long, it isn't very steep. Families of all ages hike this famous trail every summer, just remember to pack enough snacks and water!