A classic comfort food, matzah ball soup is a simple staple for a delicious side or a hearty meal. The delicate textures and steaming broth will warm you up from this fall's first chill. New York City is a prime spot to find generations-old recipes crafted from tradition and labors of love.
We list your first stops next time you're craving quality matzah ball soup.
1. 2nd Avenue Deli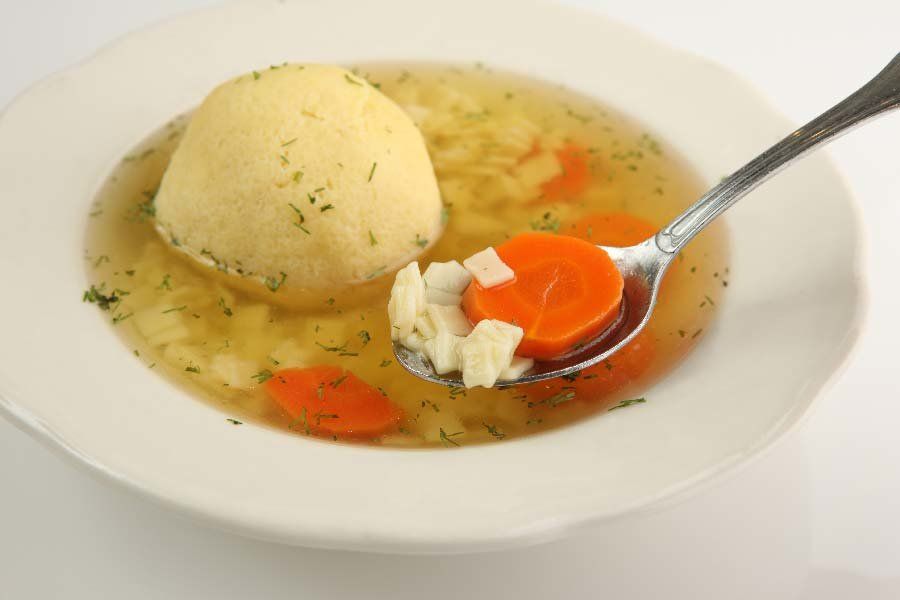 2nd Avenue Deli
Midtown's 2nd Avenue Deli makes their matzah ball soup the old-fashioned way, calling their recipe "Jewish Penicillin." Served with soft carrots and choice of noodles, kasha, or rice, 2nd Avenue Deli customers can customize their own plate to suit their cravings.
2. Katz's Delicatessen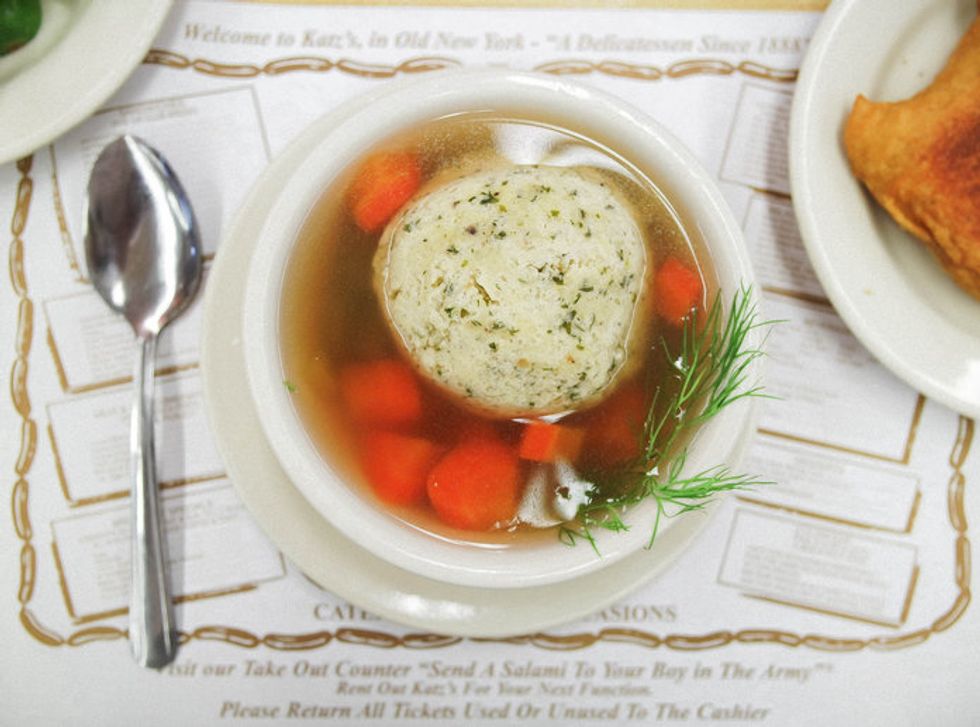 Katz's Delicatessen instyle.com
Since 1888, Katz's Delicatessen has been feeding the city with their to-die-for fare. The well-seasoned matzah balls are so big that there's barely room to fit your spoon in the bowl, as they soak up the chicken broth like a sponge. Added carrots round out the dish for flavor and color, with the last spoonful already tempting you for seconds.
3. Russ & Daughters Café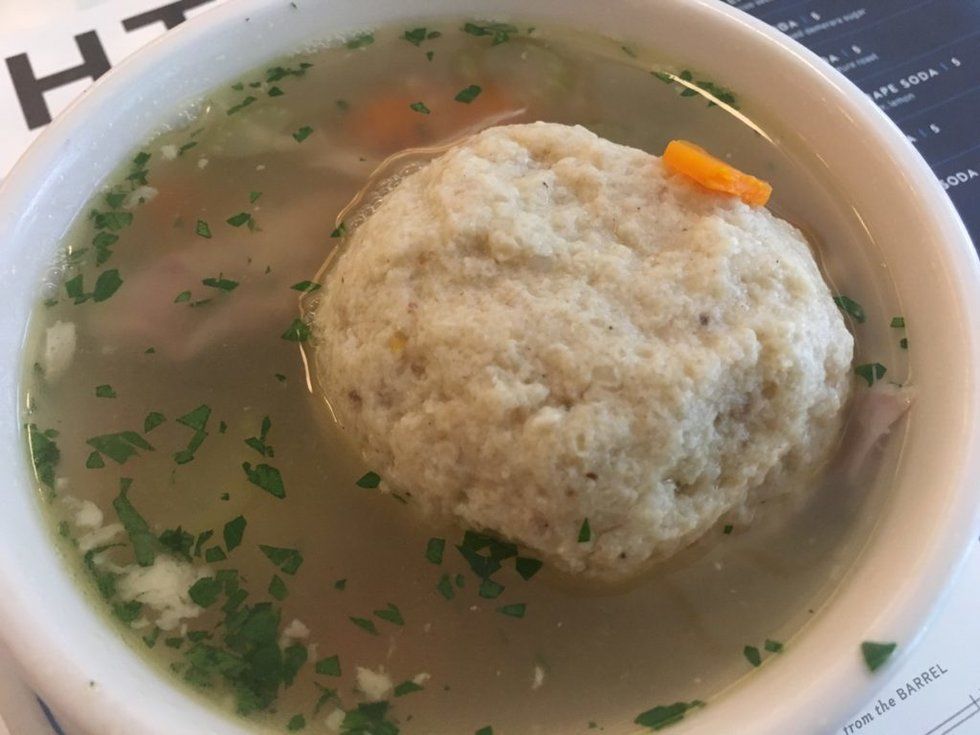 Russ & Daughters Cafe Eat This NY
Russ & Daughters Café offers matzah ball soup piled with veggies and chicken in addition to your big, beautiful matzah ball. The flavor is full, the texture's terrific, and the chicken adds extra heartiness to the bowl. While you're there, you should also try Russ & Daughters Café's smoked whitefish chowder. Topped with delicate dill and zesty pepper flakes and served with matzah, the chowder proves there's more than one savory dish worth the trip to Russ & Daughters Cafe.
4. Barney Greengrass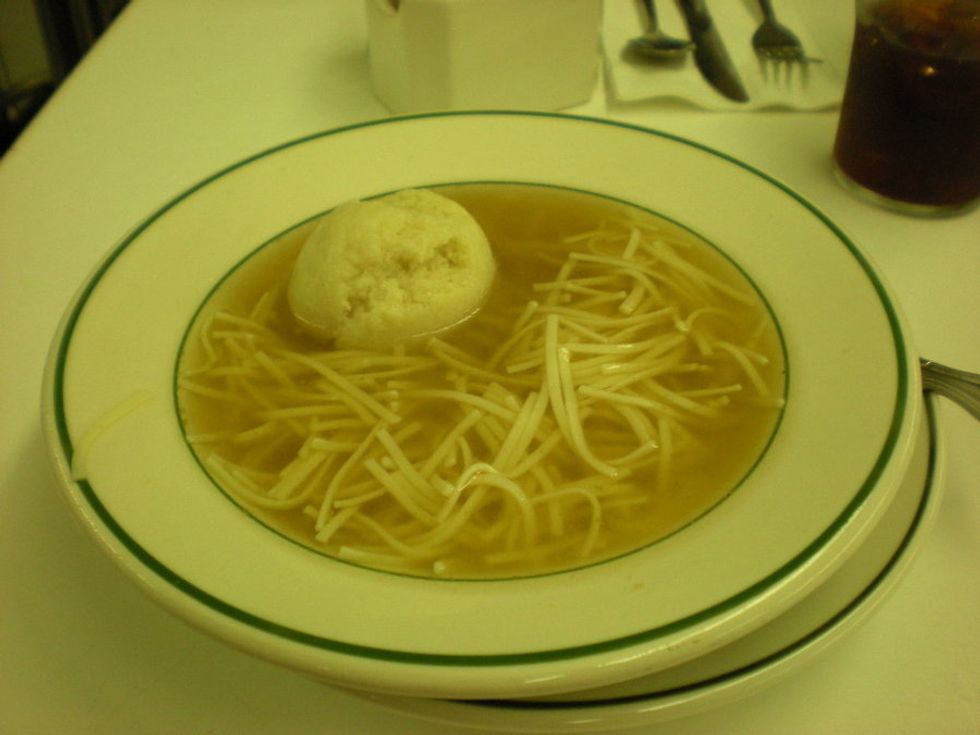 Barney Greengrass deviantart.com
When you're looking for a classic bowl of matzah ball soup, Barney Greengrass is waiting to serve you some of the city's best. While the bowl looks deceivingly simple with a classic yellow broth, thin noodles, and a giant matzah ball, the dish is served steaming hot and the pure flavor is nothing short of phenomenal. If you can't stop after just one, you're welcome to order additional matzah balls by the piece.

Melissa A. Kay is a New York-based writer, editor, and content strategist. Follow her work on Popdust as well as sites including TopDust, Chase Bank, P&G, Understood.org, The Richest, GearBrain, The Journiest, Bella, TrueSelf, Better Homes & Gardens, AMC Daycare, and more.