Photo by Lea Brds
The world revolves around Paris - at least, mine always did. I first came to the city when I was seventeen years old before returning as a full-fledged college student to spend a semester in the ville de lumière. I slowly started to make a home of the city, one that was all my own, adopting all the ways of life so ingrained in the daily routine of a Parisian. One major aspect, transcending time, that goes all the way back to those of the lost generation (Fitzgerald, Hemingway, Stein): cafés.
Cafés in Paris have always been a liminal space for writers - a place of transition, where time is neither here nor there, where the veil is thin. Take the Cafe de Flore, for instance: one of the oldest coffee shops in the city (located in the 6ème) that hosted a variety of greats, such as Picasso to Jean-Paul Sartre, the latter of whom reportedly spent so much time there he eventually had his own phone line installed. Many of your favorite books from French writers have probably been penned in cafés - that is the common thread they all share, in a world of so very few.
As a foreigner, I stumbled into these spaces and found small inklings of comfort and familiarity - they all carried the same scent of warm, roasted coffee beans and vinyl crackling in the background. It was a constant at a time where there weren't many. Time moves differently in these tucked away corners of Paris - not necessarily slower, but in a way that allows you to pause. A mindset very deeply embedded in French culture, cafés are the spaces where it's important to linger. Coffee is not the quick stop on the way to work - it's the destination. At any time of the day, you'll find people ever-presently scattered on the outside tables of rue du Temple, trying to absorb one more sip of their espresso before returning to work.
I invite you through the most magical coffee spots the city of Paris has to offer. Not only patrons of their craft, but spend enough time in these warm home-away-from-homes and Paris will become a part of yours, too.
Fragments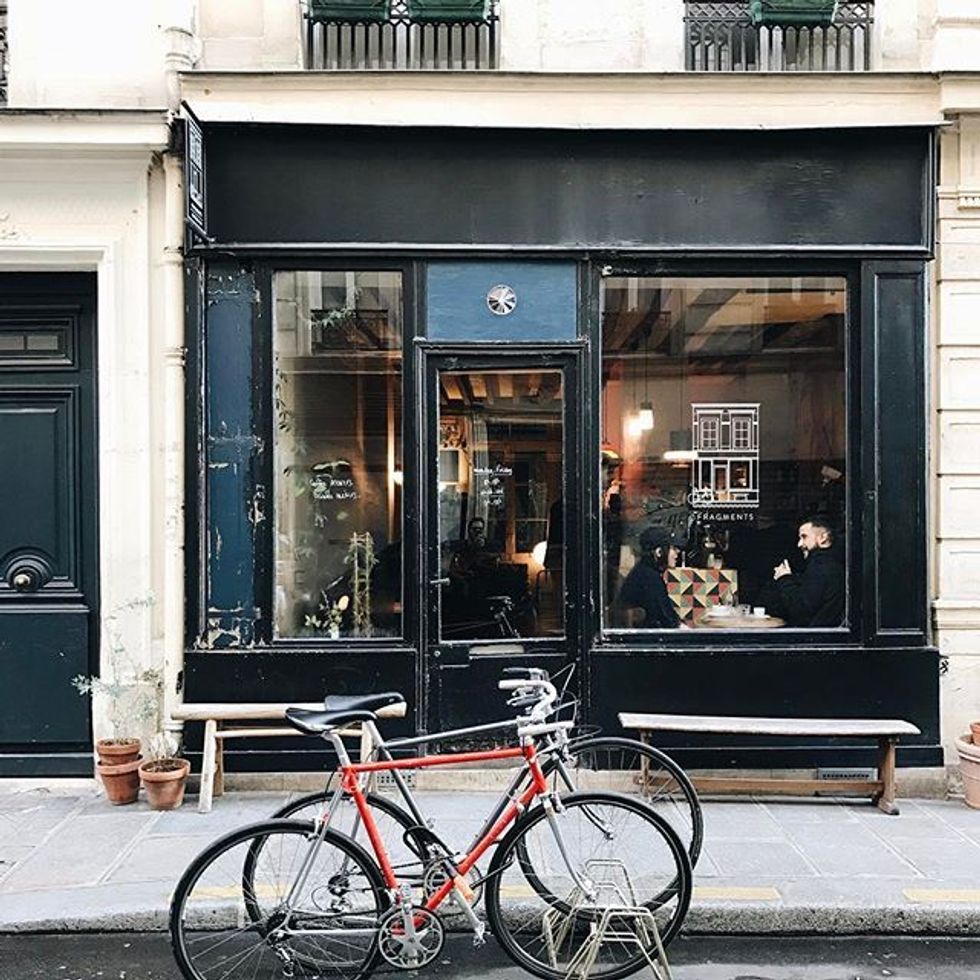 via Fragments Paris instagram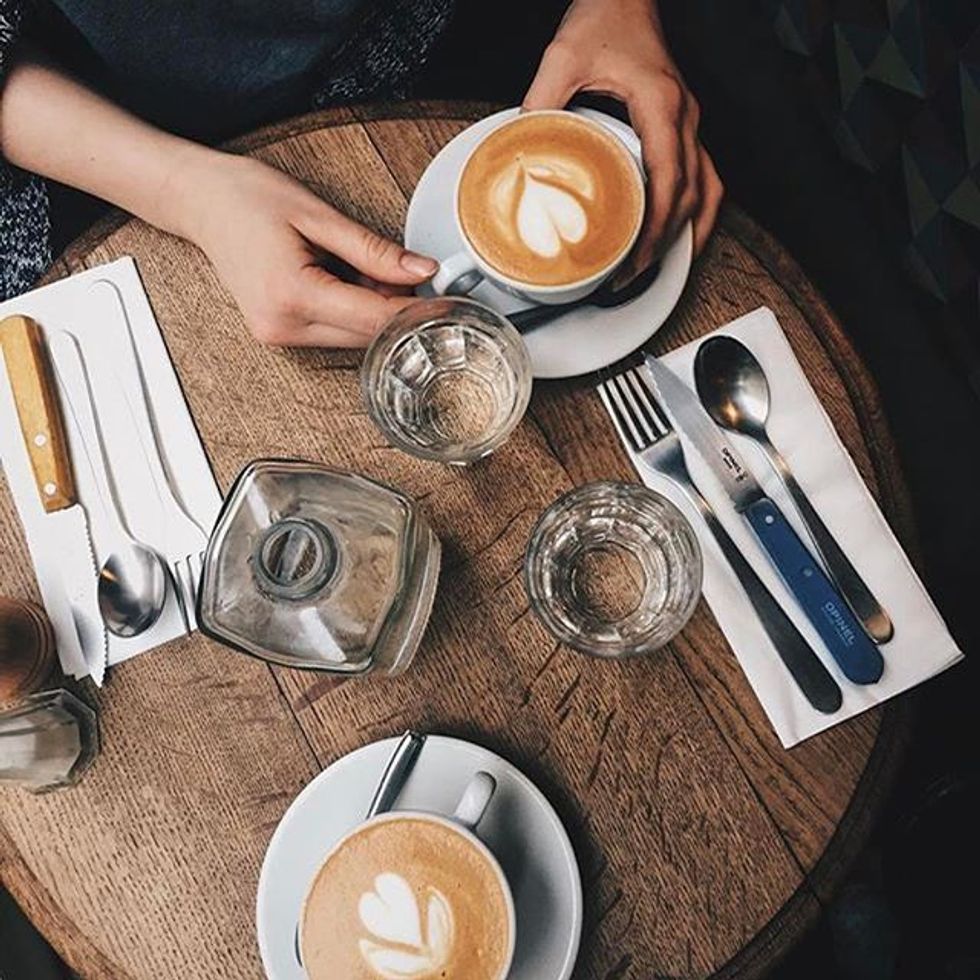 via Fragments Paris instagram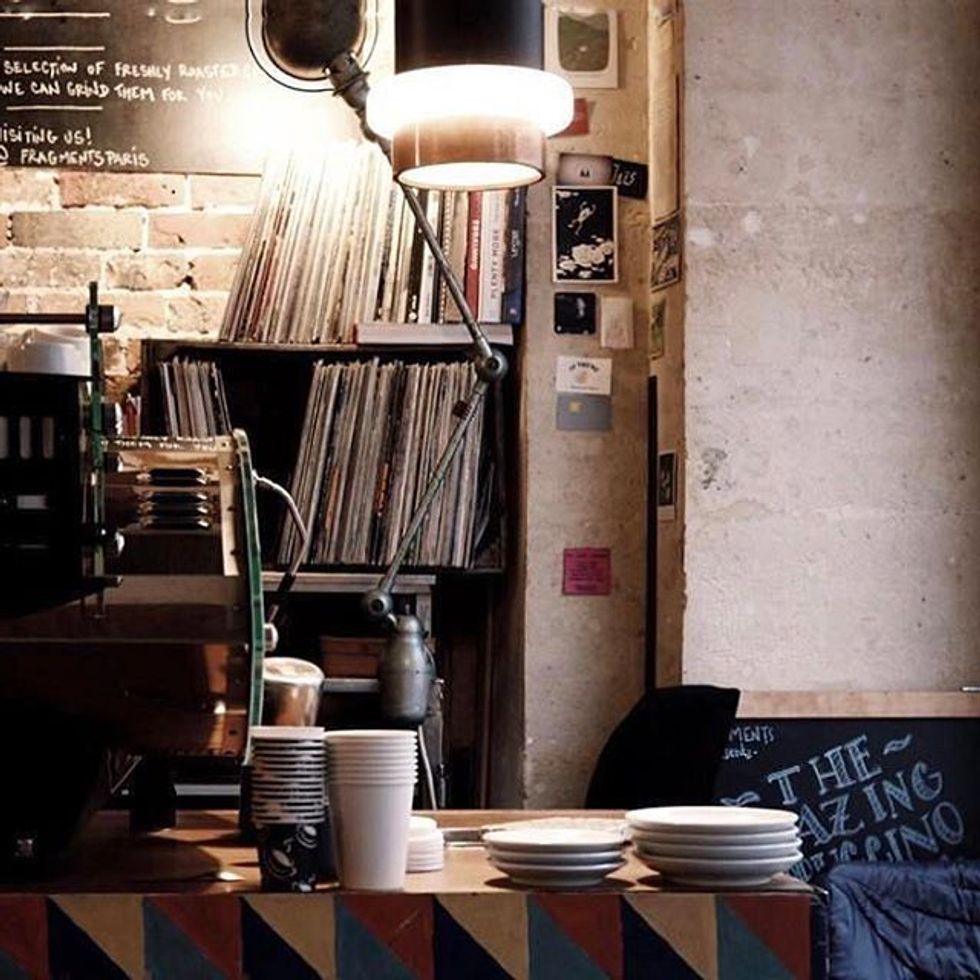 via Fragments Paris instagram
WHERE:76 rue des Tournelles, 75003 (3ème arrondissement)
WHEN: 8AM - 6PM, except opens at 10AM on weekends
HOW MUCH: espresso 2.5€ - cappuccino 4€ - avocado toast 9€
HOW TO: 8 Line, Chemin Vert
CONTACT:Instagram
Located in the inner heart of Le Marais, Fragments remains one of the neighborhood's crowning jewels in all things caffeine and pastry. It is tucked away in a closed-off rue des Tournelles, before inviting you in to it's warmth curated by it's visionary and owner Youssef (the former owner of Black Market). The vinyl stacked behind the counter as well as the eclectic collection of artwork all create the atmosphere of home, something that will definitely tempt you to stay here with a good book for hours (if you do - don't forget to tip well!) The baristas at Fragments are never anything but kind, gracious and welcoming, even if your French doesn't go past a couple sentences. As I went to school a short ten-minute walk away, I would always find myself here after a long day with the promise of a safe space and espresso - I still consider it my most favorite spot in Paris.
Ob-La-Di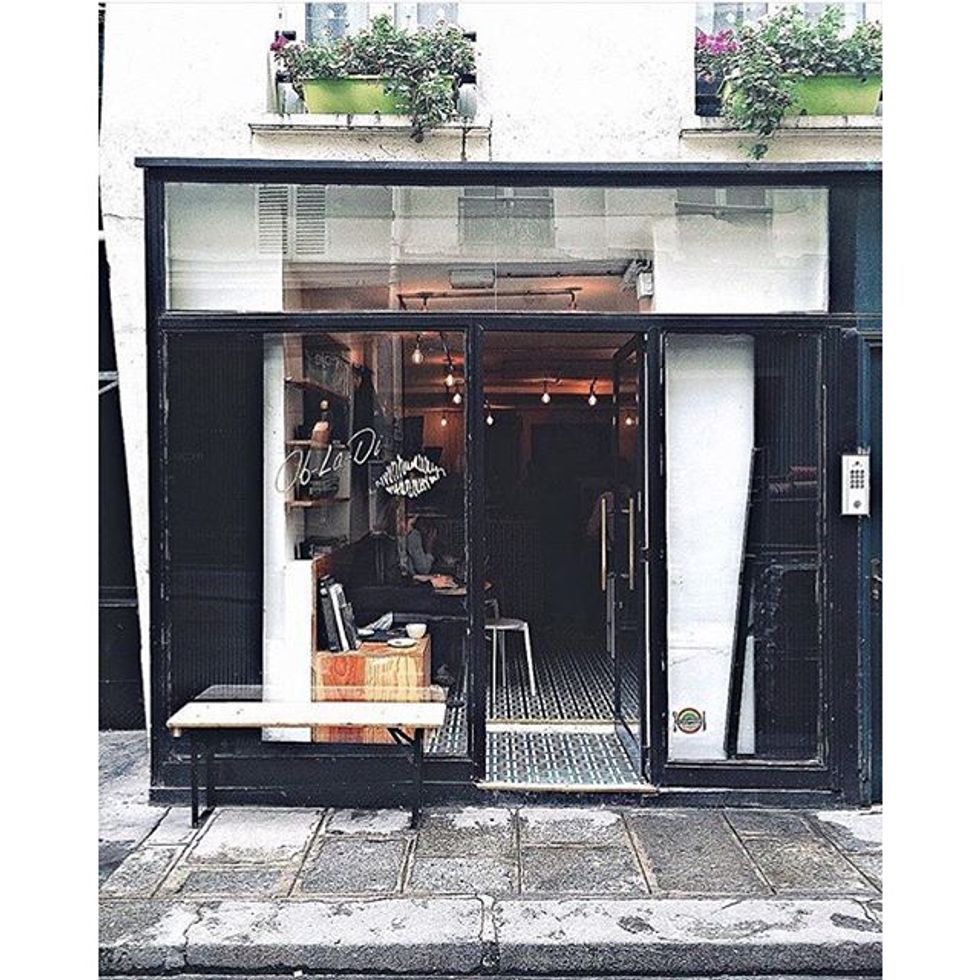 via Ob-La-Di instagram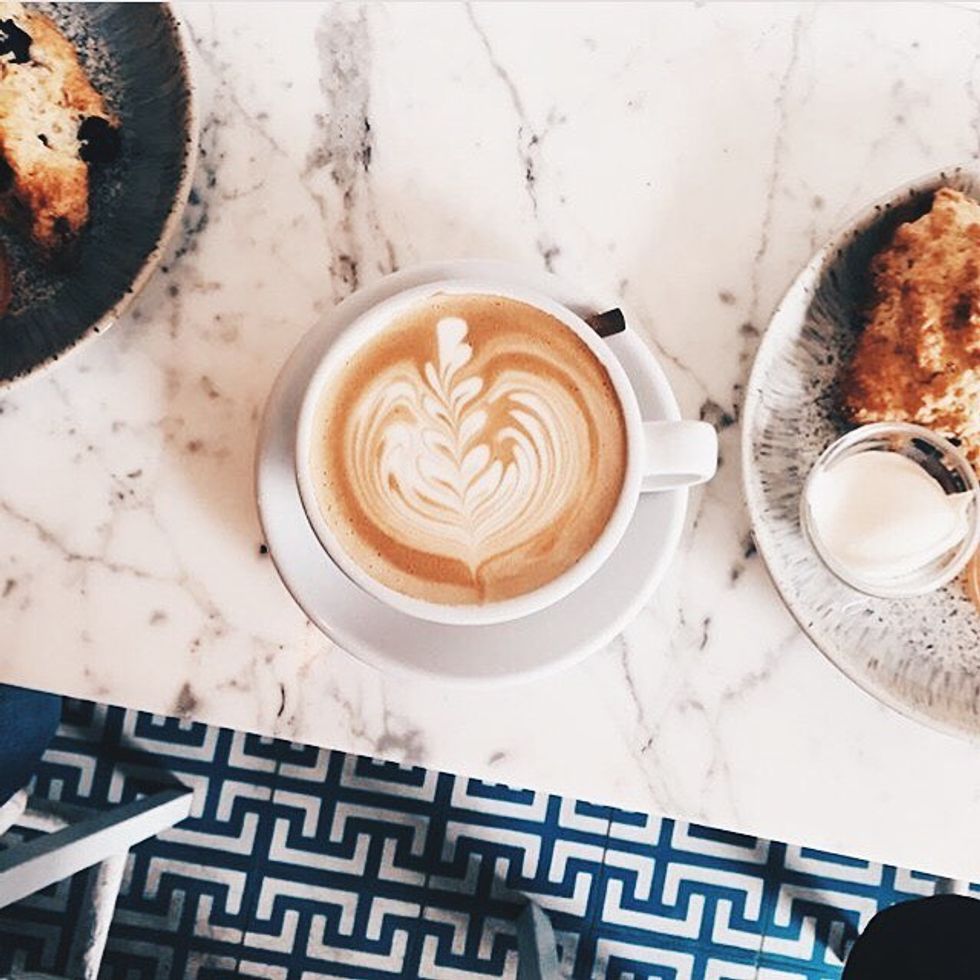 via Ob-La-Di instagram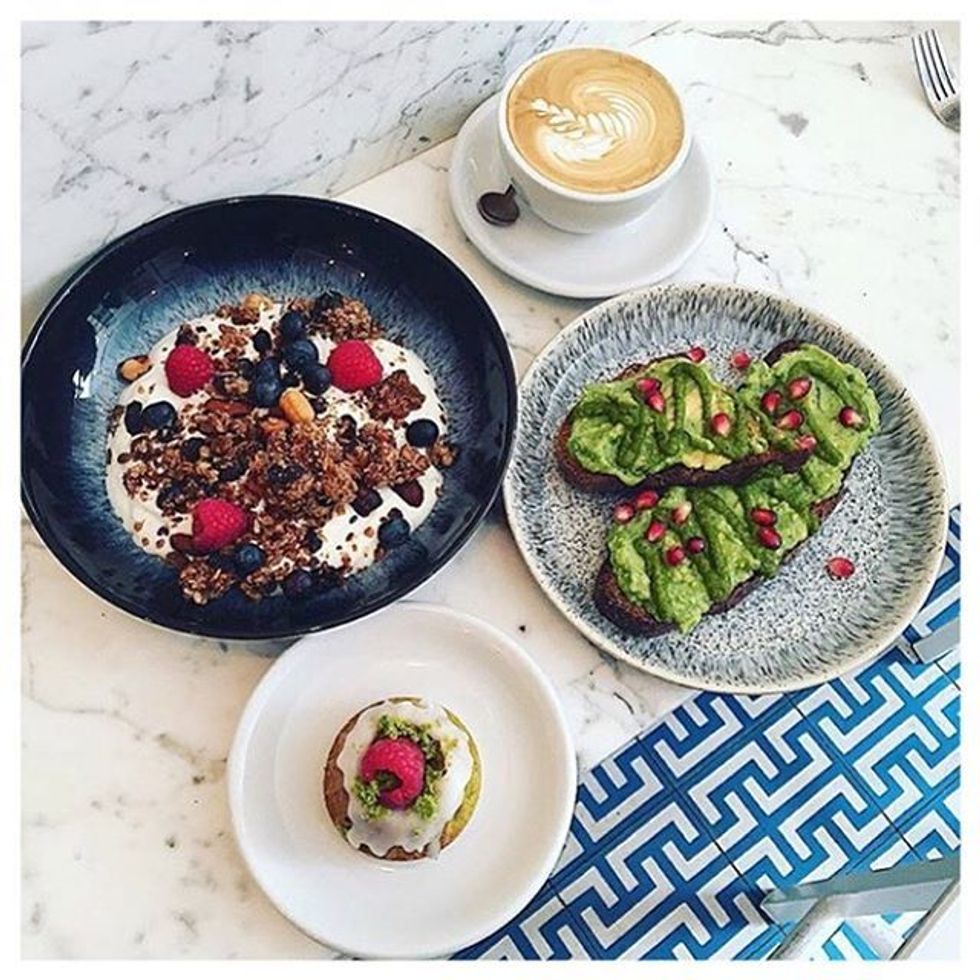 via Ob-La-Di instagram
WHERE: 54 rue de Saintonge, 75003 (3ème arrondissement)
WHEN: 8AM - 5PM, except opens at 9AM on weekends
HOW MUCH: espresso 2€ - latte 5€ - poached egg 9€
HOW TO: 8 Line, Filles du Calvaire
CONTACT:Instagram
Famous for their blue tiling that will surely pop up on your Instagram feed every now and again, the best part of Ob-La-Di is their locally-sourced coffee. The café uses Lomi beans and specializes in vegan/gluten-free products, so if you're a foodie looking for some organic goods this is definitely the place for you. Even though anything you order will be delicious, definitely try the avocado toast - using homemade purple potato bread, chimichurri sauce and pomegranate seeds, Ob-La-Di managed to create the perfect addition to your morning coffee. I always seemed to come out of here humming the Beatles song of the same name, too.
Café Oberkampf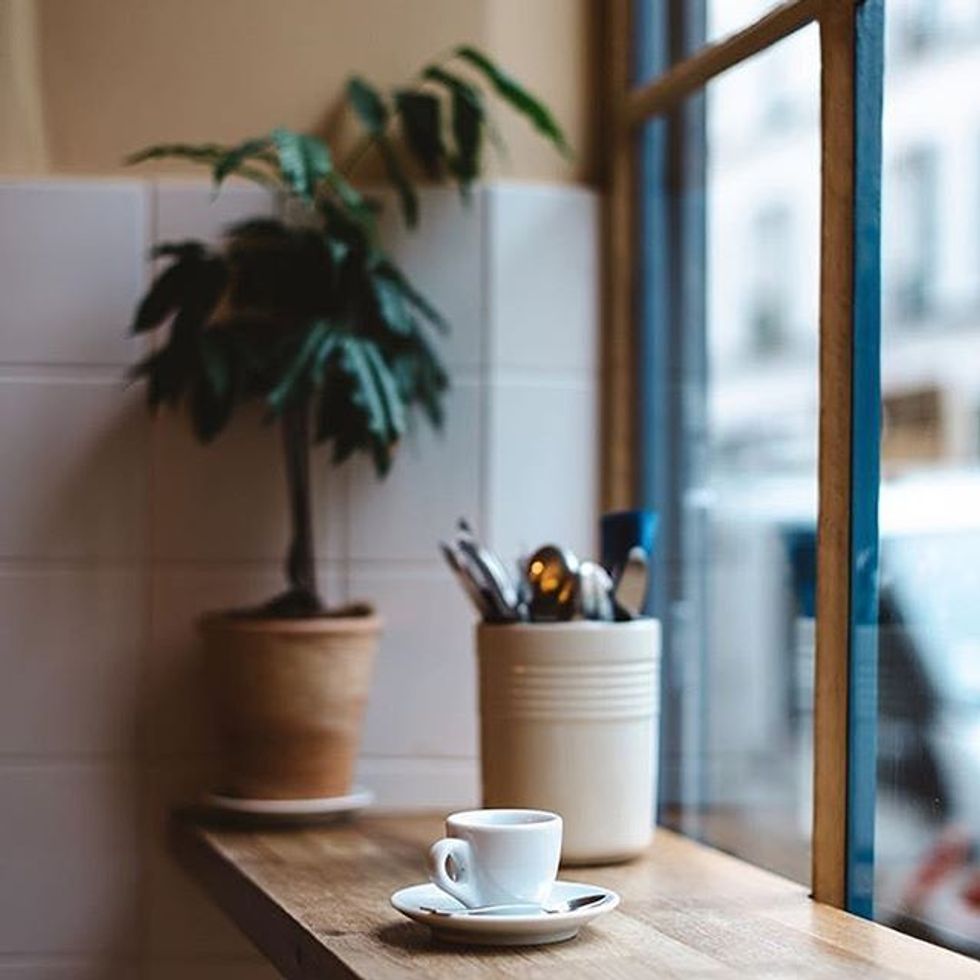 via Cafe Oberkampf instagram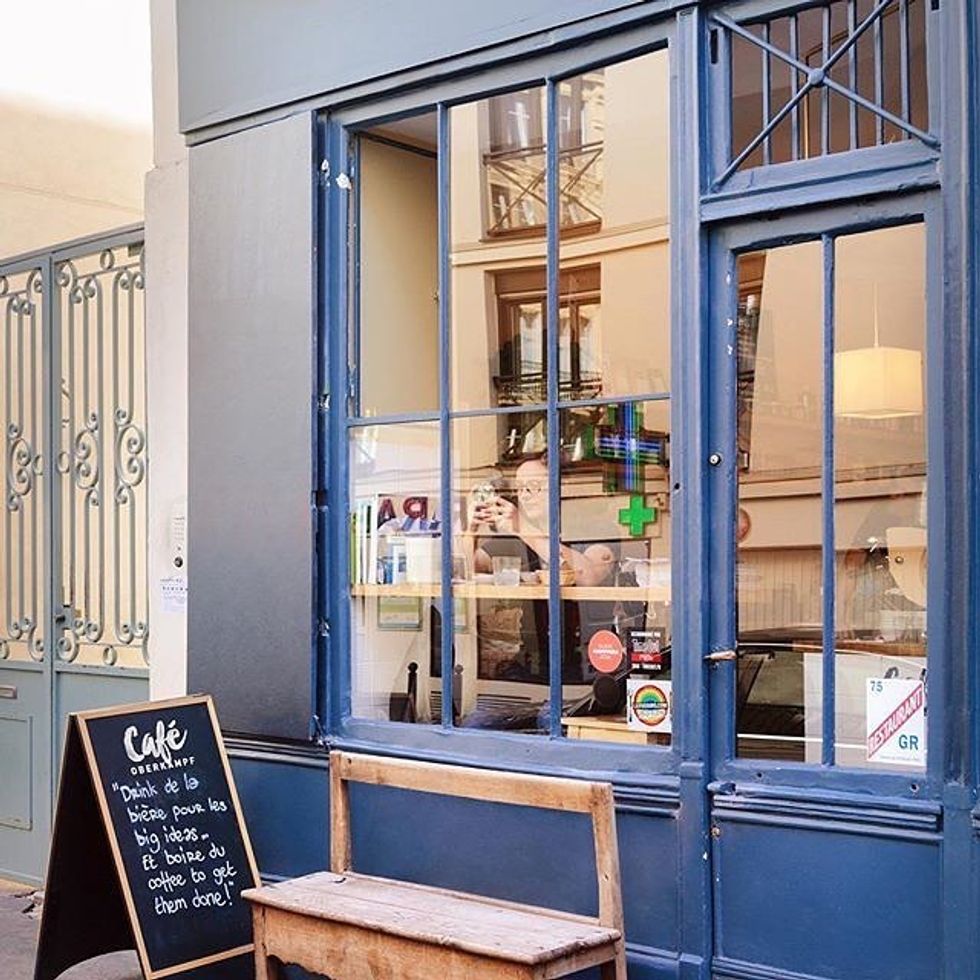 via Cafe Oberkampf instagram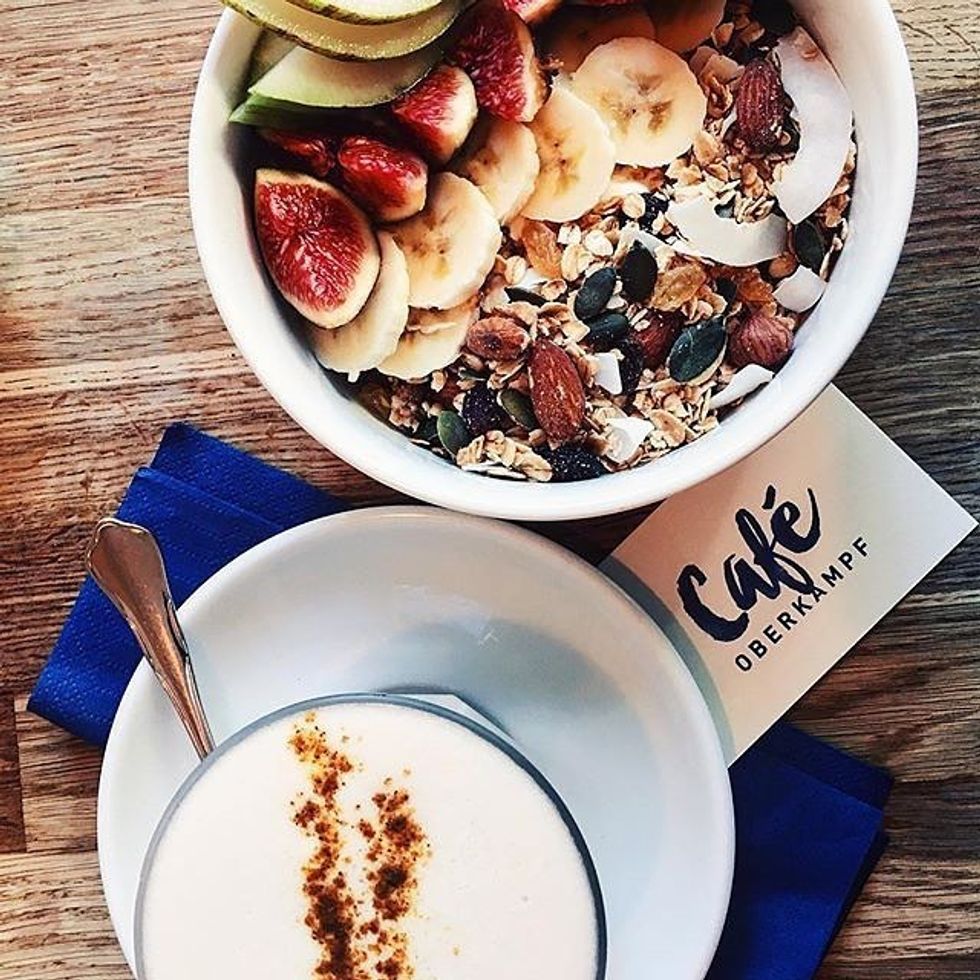 via Cafe Oberkampf instagram
WHERE:3 rue Neuve Popincourt, 75011 (11ème arrondissement)
WHEN: 830AM - 430PM
HOW MUCH: espresso 2.5€ - americano 3€ - green eggs & feta 7€
HOW TO: 5 or 9 Line, Oberkampf
CONTACT:Instagram
A sweet little café in one of the hippest parts of Paris, Cafe Oberkampf is a eutopia of good shakshuka and dirty Chai coffee. The owners always have a smile on their face and are eager to help. The coffee roast changes every week, so every time you pop in here you're likely to enjoy a new selection to choose from. It is not the most notable coffee in Paris, but the atmosphere, baristas and people make it one of the warmest places to be. A tip: as the place is a little bit on the smaller side (as all things in France), we recommend going early if you wish to have a spot to do some work.
Strada

via @amazing.france / instagram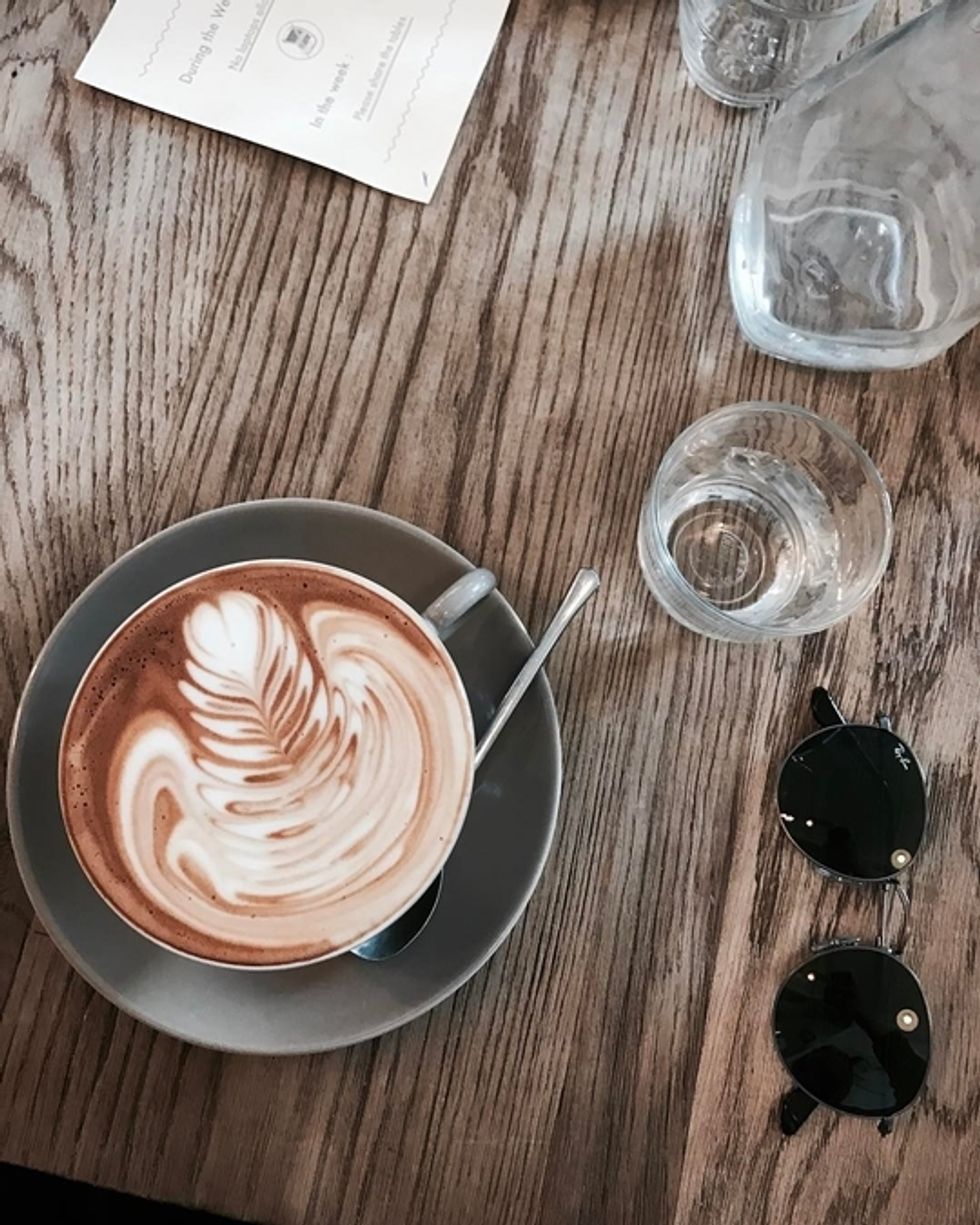 via @declancheuse / instagram
WHERE:94 rue du Temple, 75003 (3ème arrondissement)

WHEN: 8AM - 6PM, except opens at 10AM on weekends
HOW MUCH: espresso 3€ - cappuccino 5€ - croissant 3€
HOW TO: 11 Line, Rambuteau
CONTACT:Facebook
The first of two Strada's in Paris (the other is located near the Sorbonne in the 5ème), this café has a bit more of an American flair than most but particularly cozy. The coffee is always freshly-roasted and always served with a smile. This is a prime study spot for me, whenever I need a little bit more peace and quiet to get things done. Strada is inviting and unassuming, which makes it a perfect fit for your every-day coffee needs.
For more in Paris, stay tuned for the next part of the series: museums. Turning away from the essentials for a moment (like the Louvre), we're going to bring to you the smaller gems you might easily overlook.