Have you ever considered traveling solo? For some, the idea seems daunting, but the joys of spending time alone in a faraway place can be astounding. Explore as you learn and grow. Take in new forms of entertainment, delight in regional delicacies, and get familiar with cultures far different from your own.
Traveling alone allows for introspection and recharging, time to reflect and find inner-peace. Don't worry, your friends and family will still be there when you return. And boy, will you have stories to tell!
Here are three places around the globe where solo travelers will have the trip of a lifetime.
Seville, Spain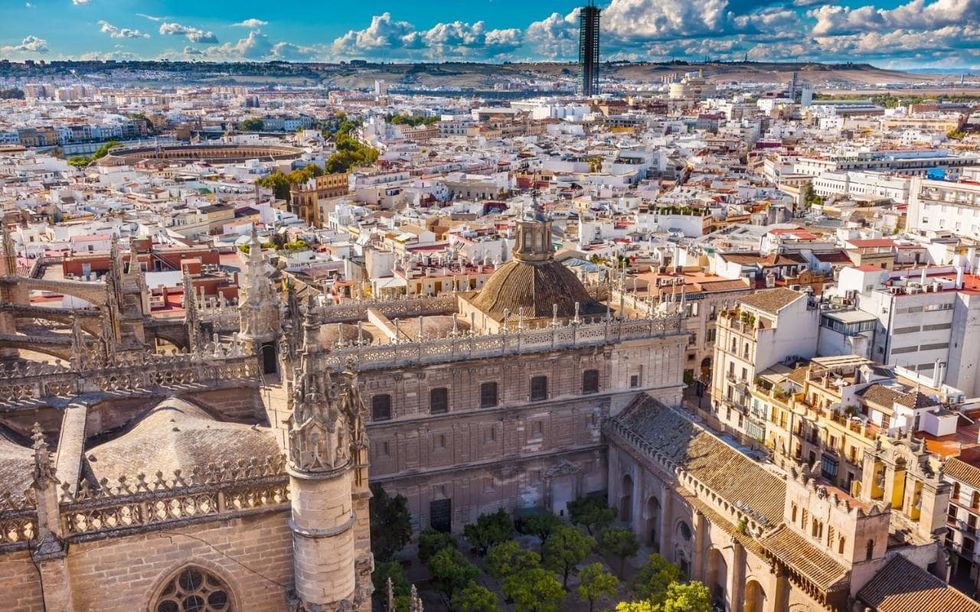 Via telegraph.co.uk
Sightseeing and fun in the sun make Seville, Spain a solo traveler's treat. With so much to explore and take in, you'll barely have a chance to pay attention to anyone you may have otherwise traveled with. Not to say you won't meet some wonderful friendly locals and other like-minded vacationers, if that's your desire.
U.S. News & World Report recommends, "Stroll along the Guadalquivir River for scenic views or walk through the streets of Barrio Santa Cruz to discover the local flavor of Seville's tapas bars, boutique shops and outdoor plazas. To maximize your time in the sun, amble through the gardens of Parque María Luisa or uncover the royal story of the Real Alcázar palace."
Thrillistnames Seville as one of the top places to take the solo trip of a lifetime, noting the area is, "Perfect for finding friends to dance and share tapas with. You don't even need a plan: just go outside and something will find you."
The Crazy Tourist suggests, "Come in spring, when the aroma of jasmine and orange blossom carries on the breeze, and you can catch either the atmospheric solemnity of Semana Santa or the raucous merrymaking of the Feria de Abril."
Check out Trip Advisorto set up sightseeing tours, day trips, cruises, food and wine excursions, and the nearly endless entertainment options Seville has to offer.
Queenstown, New Zealand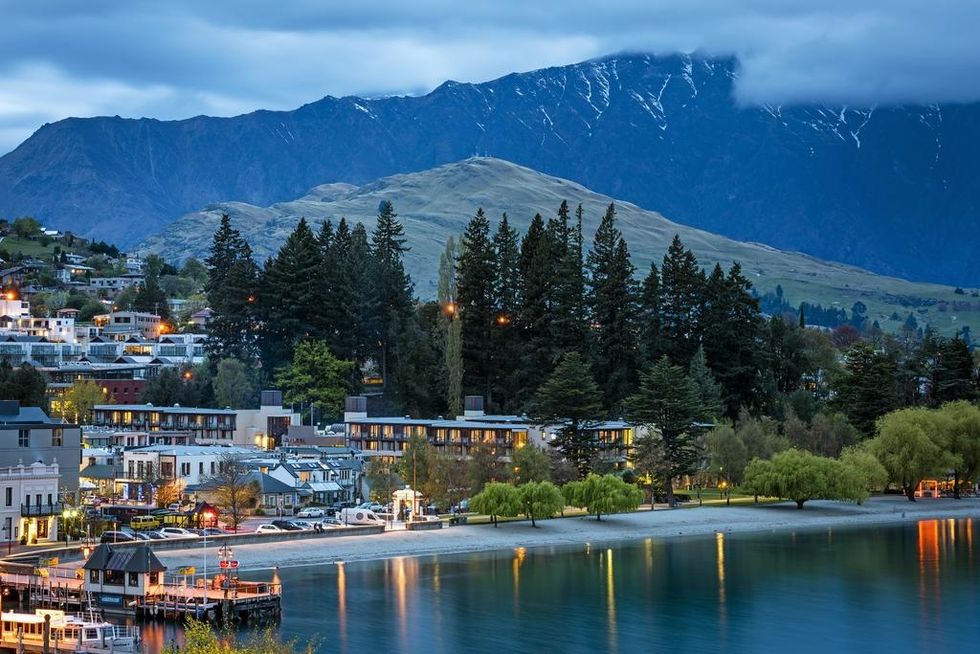 Via booking.com
If solo adventures suit your travel style, then Queenstown, New Zealand is the perfect destination for adrenaline-pumping action and activity. As per Queenstown New Zealand, "Each of the seasons has its own special vibe in Queenstown, and the great thing is that most activities can be accessed all year round. World-renowned for its adventure, Queenstown is home to a huge choice of adrenaline activities including jet boating, bungy jumping, white water rafting and skydiving."
After all that activity, there are plenty of ways to do some "me time" relaxing – consider the area's many spas and wellness facilities, wineries, and scenic flights. Boat cruises are popular, where you can mix and mingle or just embrace solitude and soulfulness.
As per Thrillist, "The town itself is walkable, safe and welcoming -- all pluses for solo women travelers." So take a hike or bike ride your way through Queenstown and enjoy the incredible landscape. AsForbesnotes, "Queenstown sits at the base of steep mountains, on the edge of a lake. It's an incredible mix of gorgeous views, great food, fun outdoor activities, and more." Sounds like a solo traveler's dream destination.
See some fantasticrecommended things to do in Queenstown as listed by Forbes.
Vienna, Austria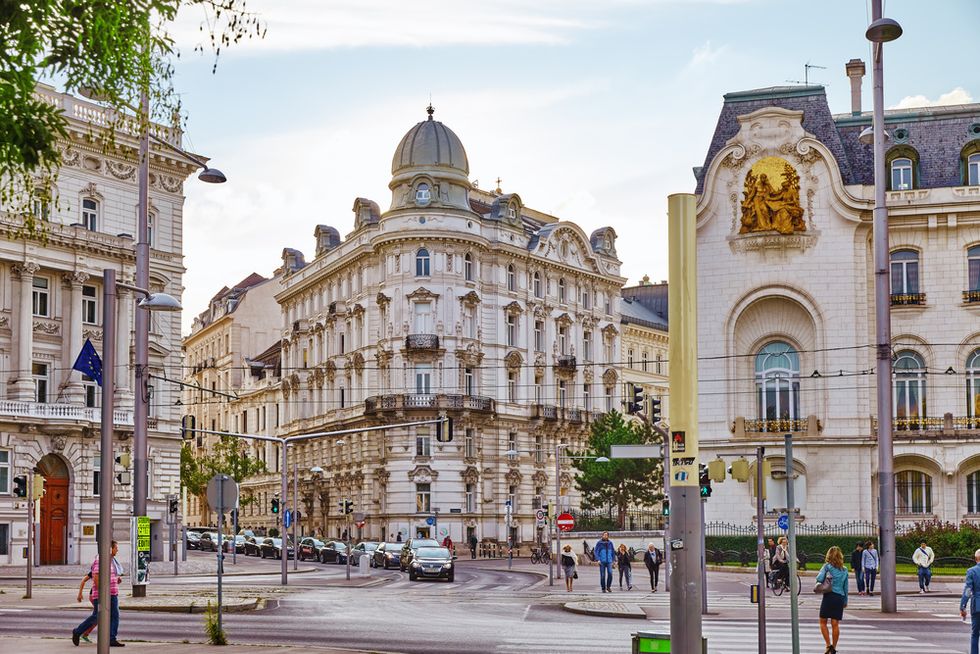 Via travelzom.com
Insiderconsiders Vienna a perfect place for a solo vacation. "It's perfectly normal to enjoy a treat by yourself at one of the city's many upscale cafes." If you love to take in rich history, as well as rich treats and sweets, "Vienna is a city that relishes its past, and it has the attractions to prove it. Whether you're interested in the long-reigning Habsburg family, classical music composed by Vienna's own Mozart, or antiques; this city has enough to keep you entertained for days," notesU.S. News & World Report.
According to The Crazy Tourist, "Ranked as one of the most livable cities in the world with its inhabitants enjoying a high quality of life, Vienna is a haven in central Europe and remains a popular tourist destination and is a major center for Austria's culture, economy and politics. With many different names like the City of Music and the City of dreams, Vienna is renowned throughout the world and has a plethora of stunning historical buildings, gardens and establishments."
Some popular attractions for people traveling alone include the Schonbrunn Zoo - the world's oldest, the impressive 826-foot high Danube Tower, the Vienna State Opera house, and the Belvedere – "a palace which houses one of Austria's most valuable art collections," as per Vienna Now Forever.
Touropia lists their top 10 tourist attractions in Vienna. Plan your trip alone with these suited-for-solos hot spots in mind.
You are your best travel companion. Go it solo and return richer with experience. Safe travels!