It's no secret that Prague's beer culture is alive and well, but what of their cafés? Spewnd enough time in the Czech Republic and you'll likely (okay, maybe not) tire of crawling through bars for cheap Pilsner Urquell on tap. For those seeking something more solitary than a pub crawl, Europe's most beautiful city is replete with coffee and tea houses (big shoutout to Dobrá Čajovna) for those who want to sit back and have a cup of coffee and a cigarette; if you're a smoker, Prague's cafe's are surprisingly lenient compared to most of Europe.
We've broken down four café's you can't visit Prague without going to. Come with us on a journey of caffeine, literary cafés, and red espresso (more on that in a second).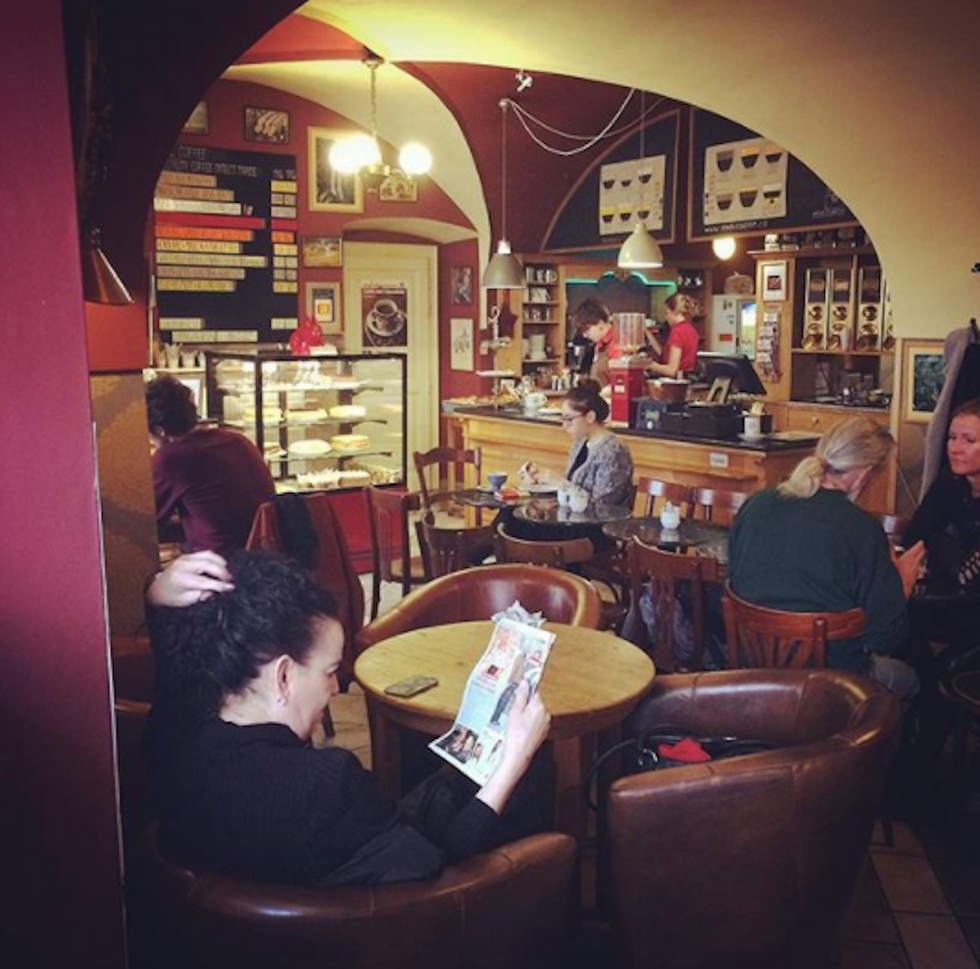 Instagram @ebelcoffee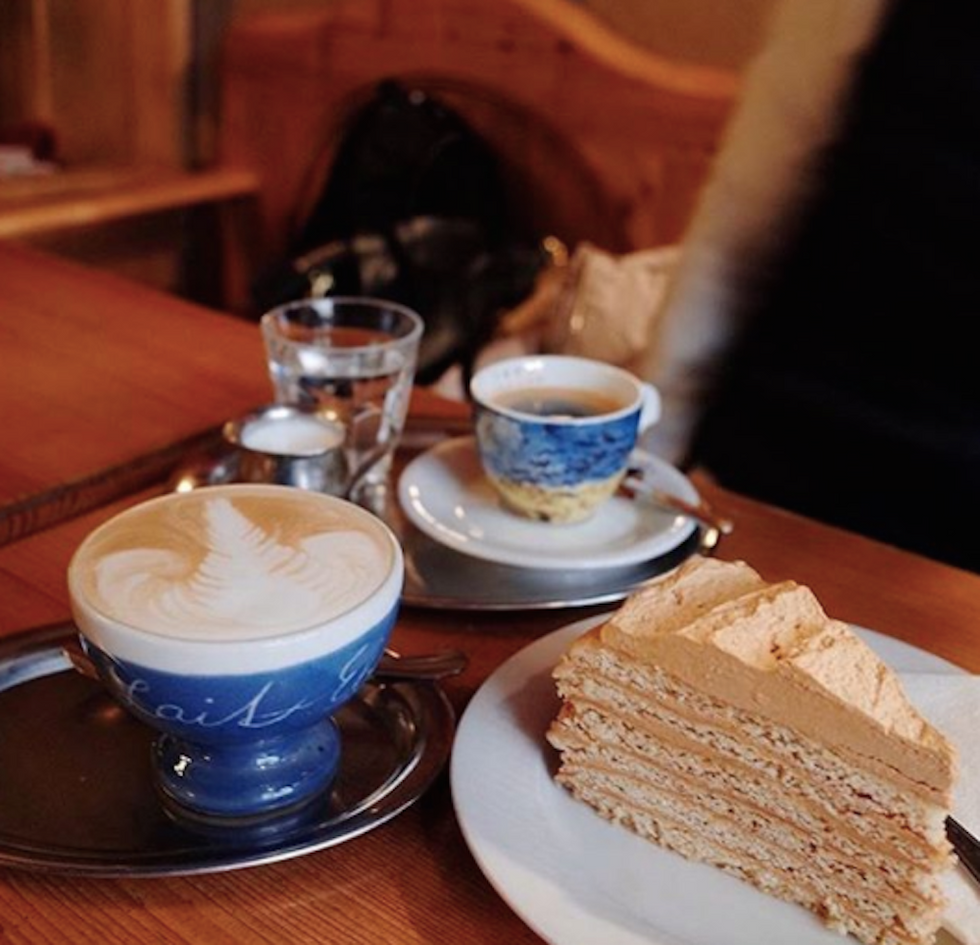 Instagram @ebelcoffee
Café Ebel
WHERE: Kaprova 11, 110 00, Praha 1

WHEN: 8AM-8PM
HOW MUCH: espresso 45 CZK, red espresso 60 CZK, spinach or turkey quiche 75 CZK
HOW TO: 12 - Malostranská (tram)
CONTACT: Instagram
Just a stone's throw from all of Prague 1's major tourist attractions, this cozy café offers something that others don't: a red espresso. This miracle of rooibos, steamed milk, and espresso is only available here, and we highly recommend you give yourself the treat. What could possibly be better than kicking back on a cold afternoon in Prague drinking a steaming, unique drink out of one of the café's colorful, idiosyncratic china mugs?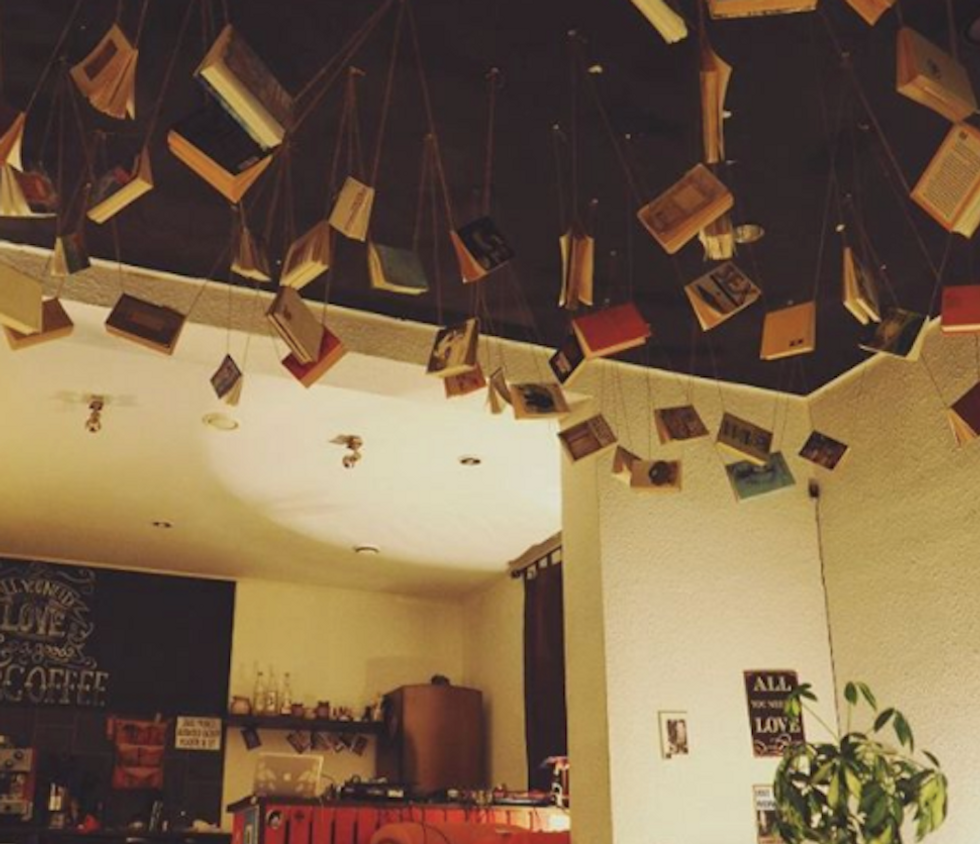 Instagram @moteelka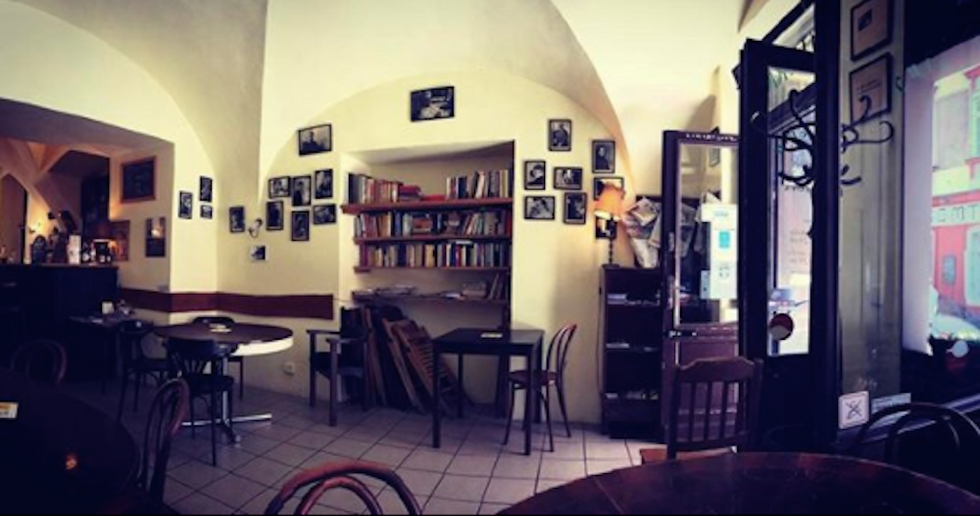 Instagram @ziggystardust190986
Literarní Kavarna
WHERE: Týnská 6, 110 00, Praha 1

WHEN: 10AM-11PM (Monday-Friday), 12PM-11PM (weekends)
HOW MUCH: espresso 36 CZK, cappuccino 46 CZK, traditional cake 50 CZK
HOW TO: 8, 26 - Dlouhá třída (tram)
CONTACT:Official Website
This kavarna doesn't offer much in the way of drinks––although we recommend you try their special "hot drink," a special kind of Czech cider that comes in a variety of flavors––but head here for the literary ambiance, the distance from the sprawling opera house by the Vltava, and their special take on the Czech Republic's traditional honey cake. This is the ideal café if you want to be alone with a notebook and the company of the barman.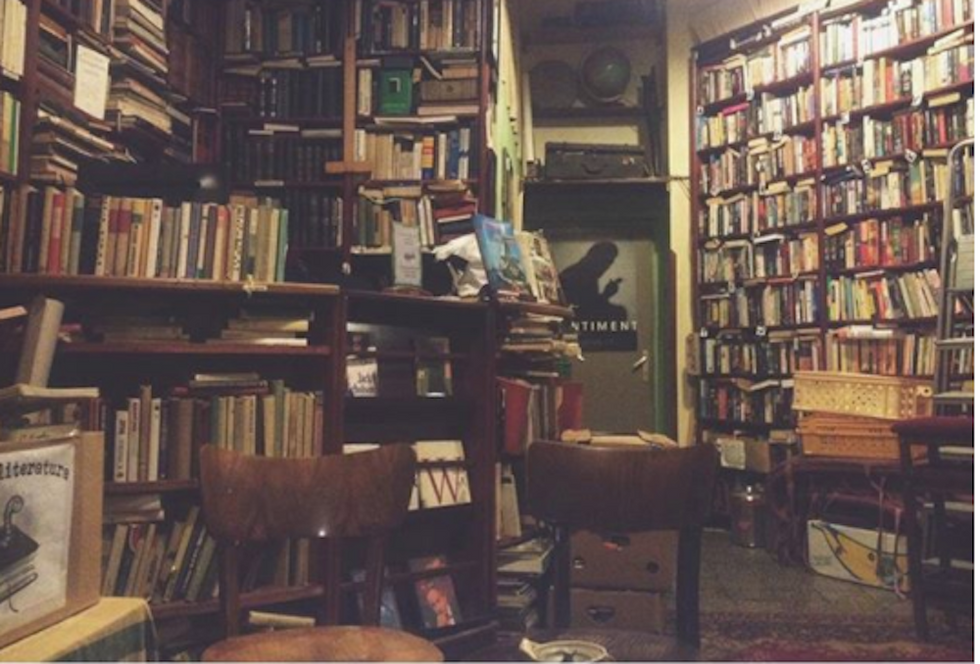 Instagram @sutolovaalina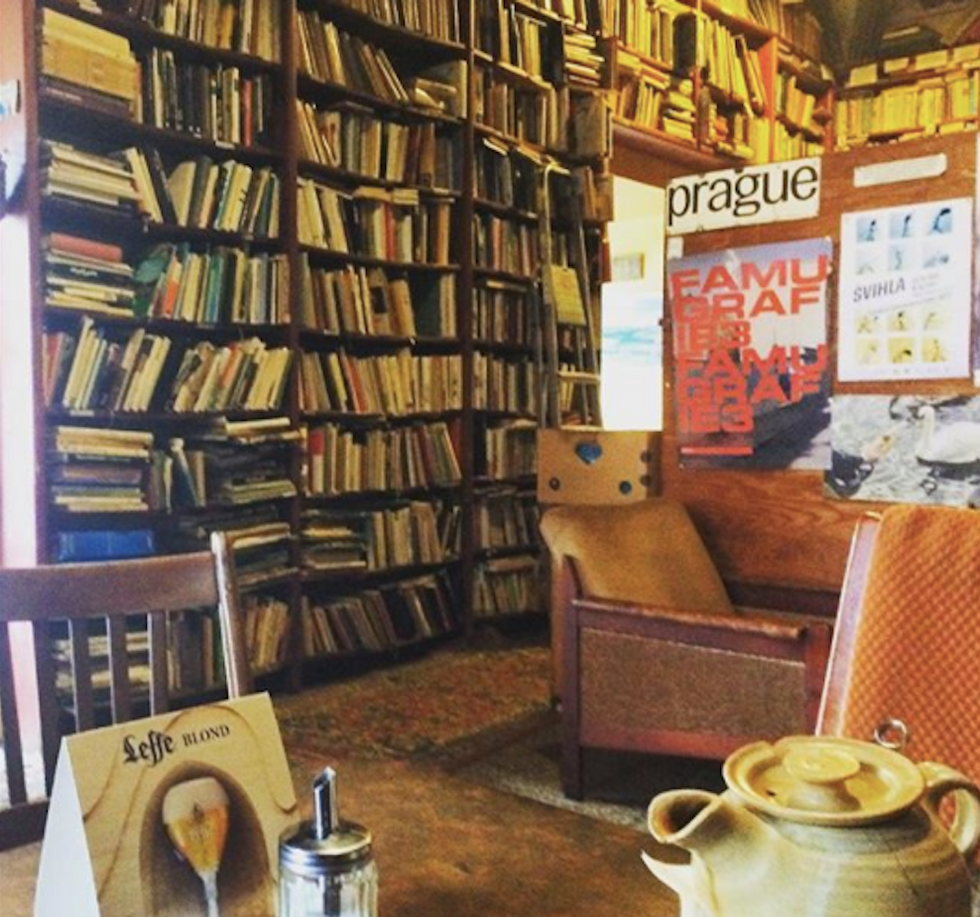 Instagram @jadewrann
Ouky Douky Coffee
WHERE: Janovského 1118/14, 170 00, Praha 7
WHEN: 8AM - 12AM
HOW MUCH: espresso 30 CZK , Czech breakfast 98 CZK, apple pie 42 CZK
HOW TO: Line C - Vltavská (metro)
CONTACT:Official Website
Nestled in the deeper part of Holešovice, this cafe has as many books as it does options, including a traditional Czech breakfast (it's not as heavy as the goulash and beer you've probably had for lunch every day, I promise). It's unusual decor––vintage leather sofas and cozy throw pillows on the floor––makes this an ideal place to take friends, and is akin to going to your Czech writer friend's house for kava rather than a traditional café. Browse their collection of books, records, and coffee, and know you'll spend most of the afternoon lost in the archives.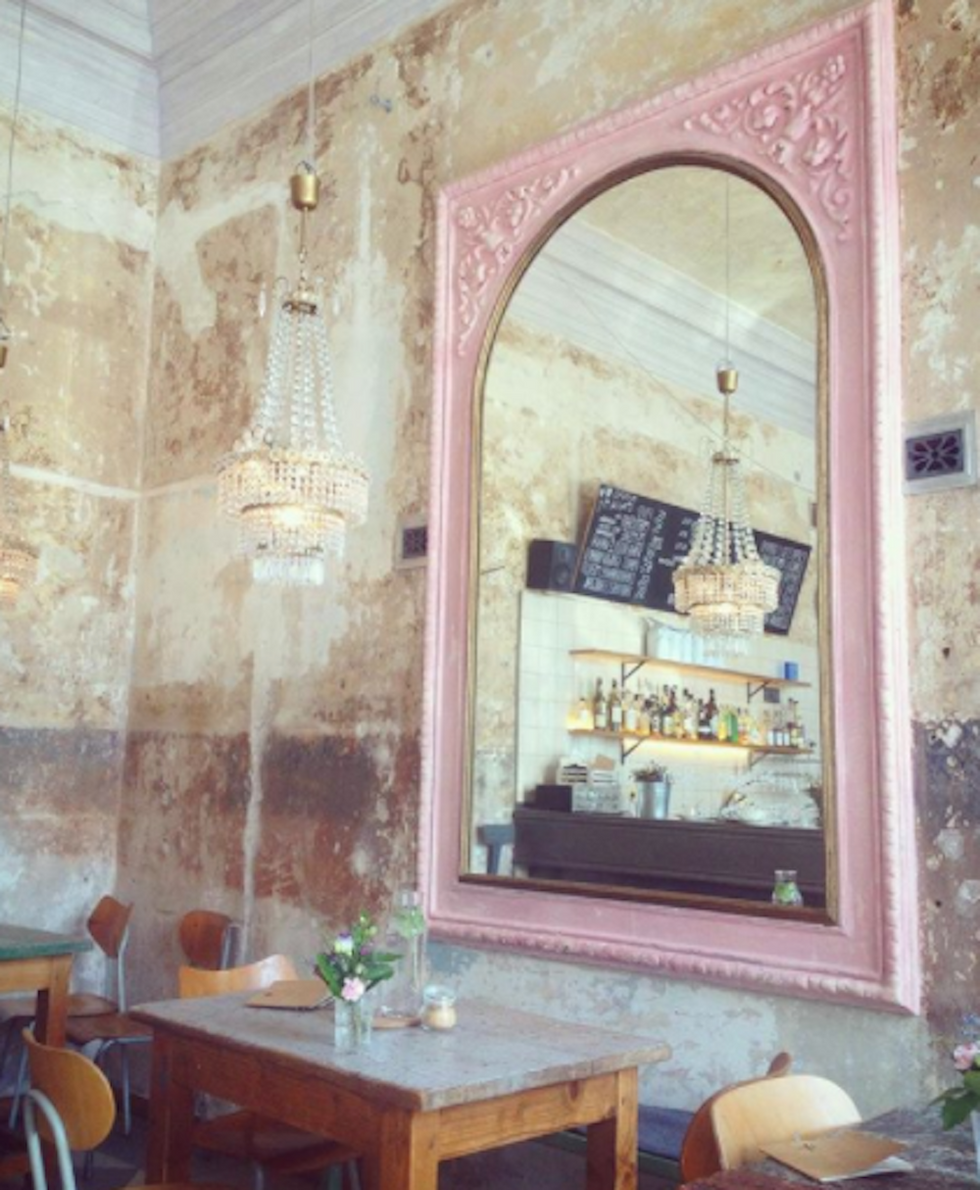 Instagram @cafeletka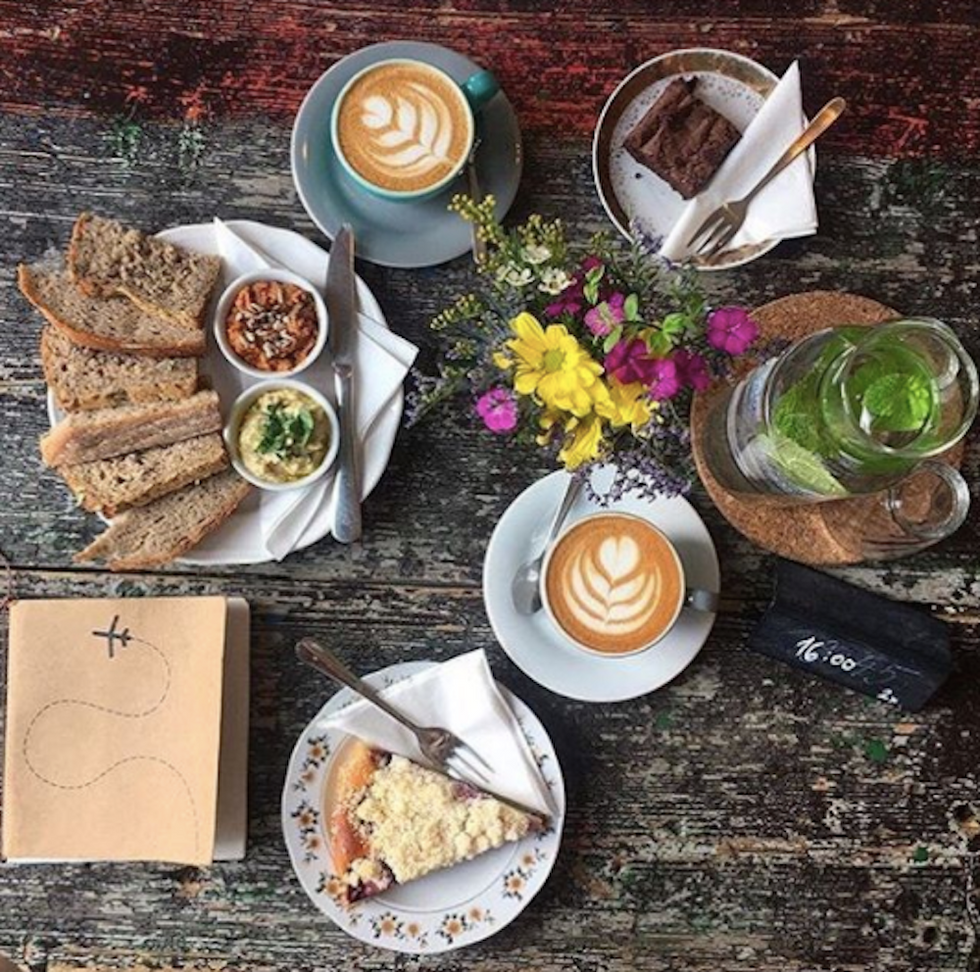 Instagram @cafeletka
Café Letka
WHERE: Letohradská 557/44, 170 00, Praha 7
WHEN: 8AM-12AM (Tuesday-Friday), 9AM-12AM (weekends), 4PM-12AM (Monday)
HOW MUCH: espresso 42 CZK, cappuccino 55 CZK, quesadilla 125 CZK
HOW TO: 8,26 Letenské náměstí (tram)
CONTACT:Facebook
This hipster coffee haven is unlike anything else you'll find in Prague, although it's unsurprising that it's in the "cool" district of the Czech capital. The food can be overpriced, but the coffee is great and the general setting––with its wide-open windows and kind staff––will make you feel right at home. Come here for lunch, or to work on that manuscript that you've been putting off, before walking to nearby Létna Park for a caffeine-buzzed stroll.