Every morning, I have a battle with my inner-six-year-old. I look in the mirror and whine, "Do I have to wear sunscreen?" According to my dermatologist, the American Cancer Society, and countless other authorities, the answer is "absolutely." Still, the average sunscreen makes my eyes water and skin sting and break out with red blotches. When you add heat and salt water to the mix, it makes me want to stay indoors with the curtains drawn for the rest of my life.
That wasn't possible on a recent trip to equatorial Brazil for my best college friend's wedding. After consulting my dermatologist, I finally found my Holy Grail: a non-irritating formula that didn't make me look like I was wearing a full face of mime makeup. Since it's now common knowledge that we all should be wearing broad spectrum sunblock (one that protects against UVA and UVB rays) every single day, skin care companies have been toiling to develop safe, gentle, effective products. There really is a great sunscreen for everyone.
You have sensitive skin
La Roche-Posay is a cult favorite but this is the first product from their line that I have truly loved. There is no chalky residue or scent and can be used on the face as well as the body. I can personally report that it's blissfully sting-free.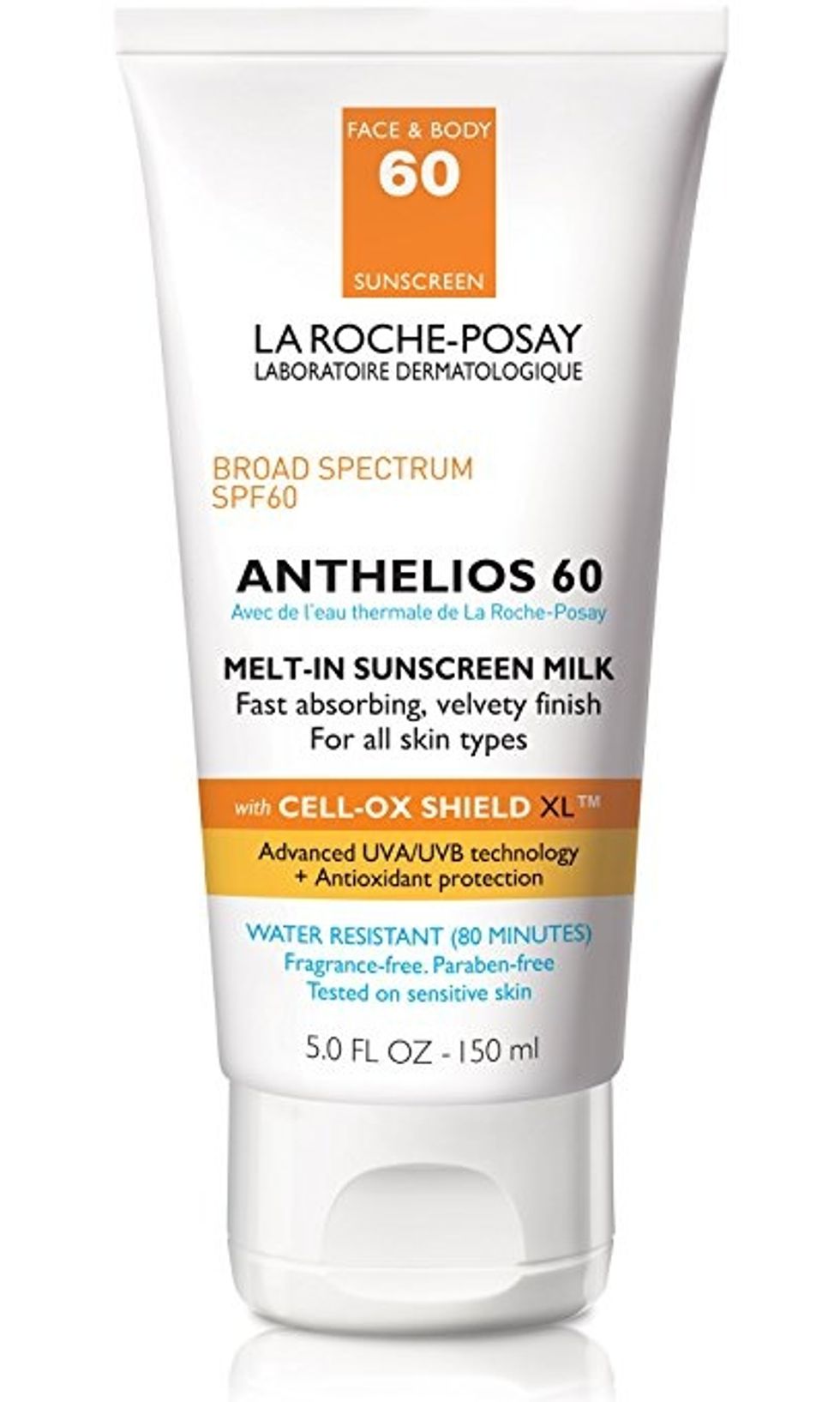 La Roche-Posay Anthelios Face and Body Sunscreen Melt-In Milk Lotion SPF 60 5 oz $35.99
You sweat a lot
The Environmental Working Group gives this brand their seal of approval because it is certified organic and doesn't contain chemicals that can harm coral reefs.. It does go on a little sticky and white but dries quickly and won't drip into your eyes.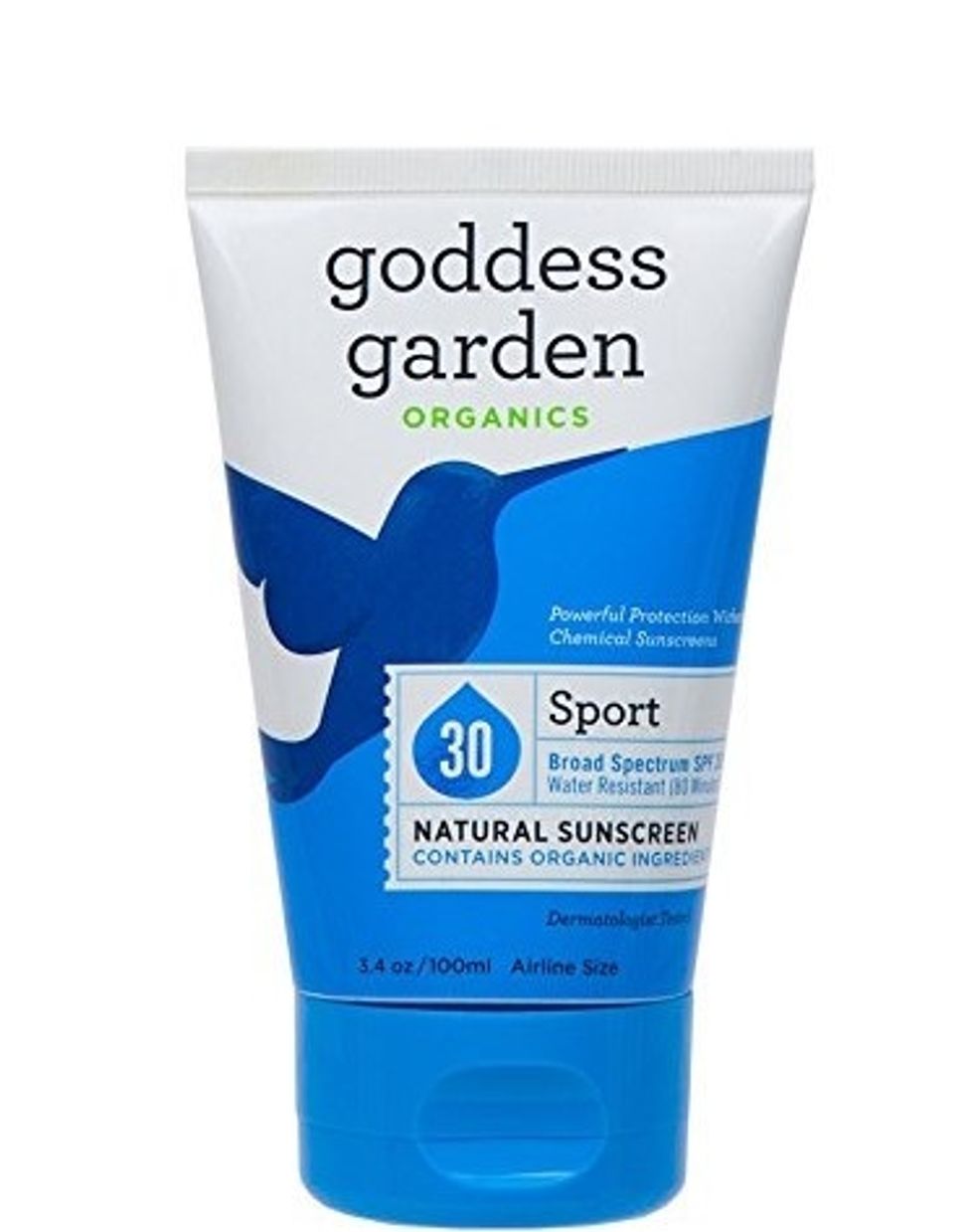 Goddess Garden Organics Vegan and Biodegradable Sport SPF 30 Natural Sunscreen Lotion 3.4 oz $11.69
You have kids
Another Environmental Working Group favorite, this formula is fairly thick but highly water resistant so it will protect your little one when they are playing at the pool or beach. It contains soothing botanicals and is a convenient size to toss into a tote or travel carry on.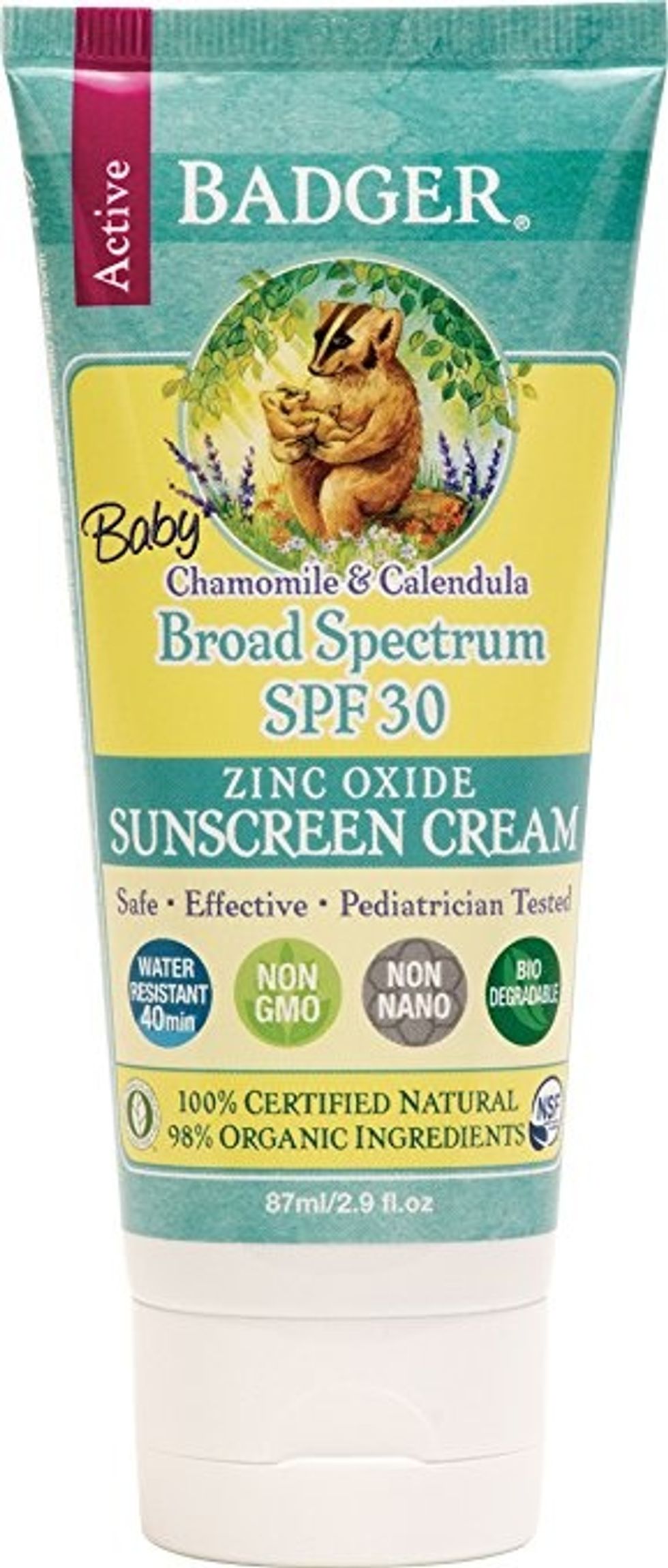 Badger SPF 30 Baby Sunscreen Cream 2.9 oz Tube $13.59
You are breakout prone
Sunscreen and pimples, a cruddy yet oh-so-common mix. Luckily, there are a new breed of non-comedogenic formulas like this light spray that won't trigger breakouts.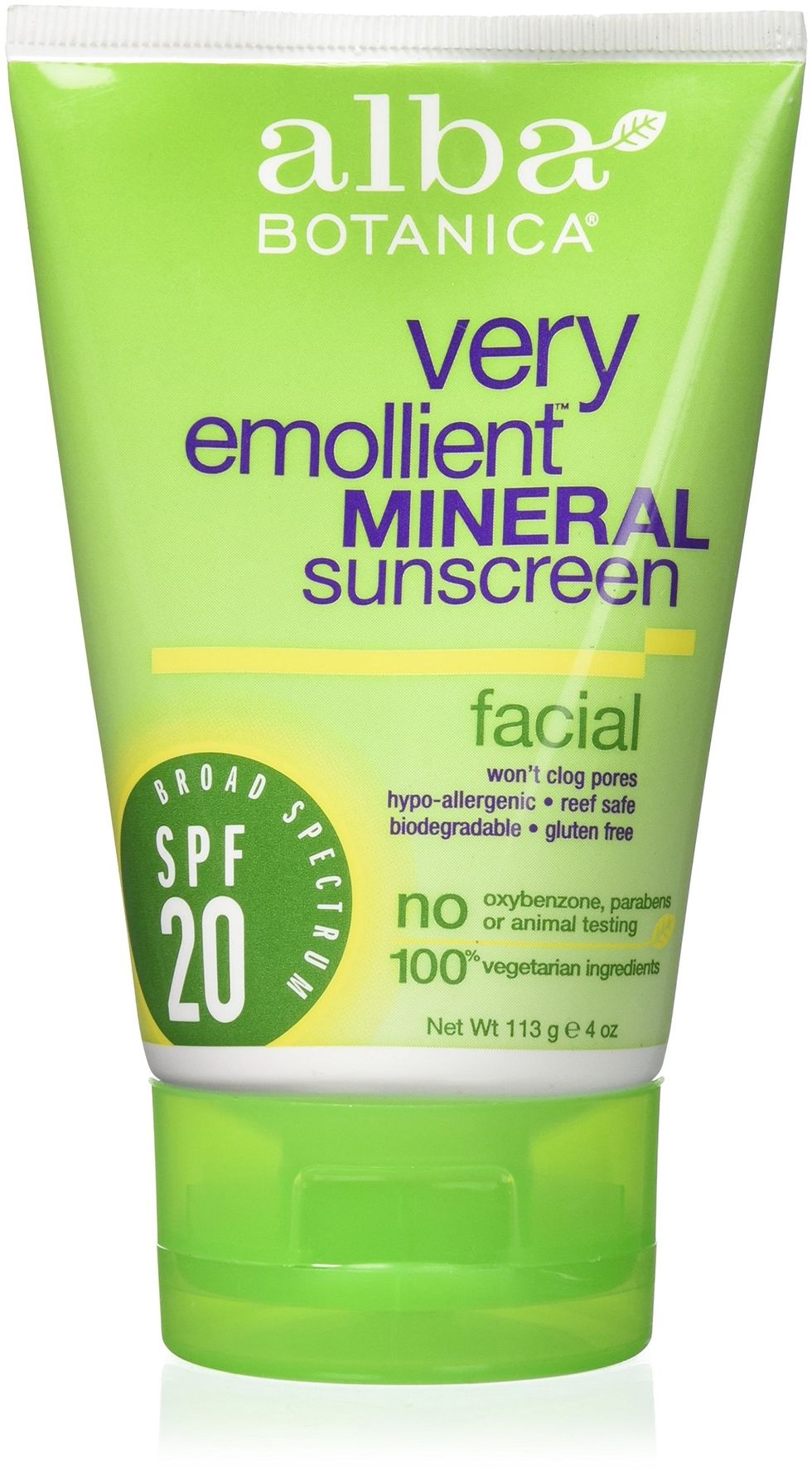 Alba Botanica Very Emollient Sunscreen 6 oz $13.53
You want extra moisture
Layering sunscreen over moisturizer diminishes the SPF. This all-in-one body lotion is the only product your dry skin will need. It's loaded with antioxidants and skin plumping hyaluronic acid.

Supergoop! Everyday Sunscreen with Cellular Response Technology SPF 50 7.5 oz $32.00
You love a bargain

You can spend a lot of money on sunscreen, or you can spend less than ten dollars. This formula has the added benefit of a light, natural looking bronzer built right in.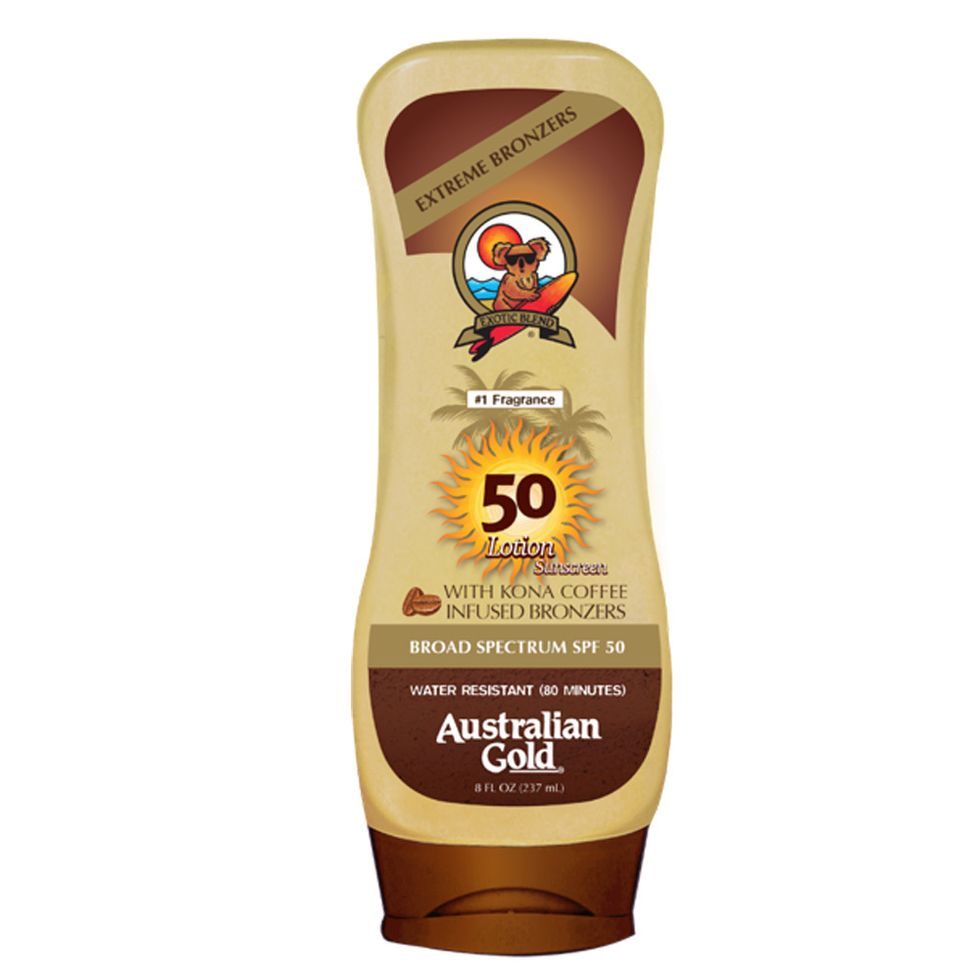 Australian Gold Lotion Sunscreen with Kona Coffee Infused Bronzer, SPF 30 8 oz $7.59
You like matte coverage

This cream is just for the face, and it is pricey, but we had to include it because it's fantastic. Mineral based but not at all chalky, it provides sheer, natural looking coverage.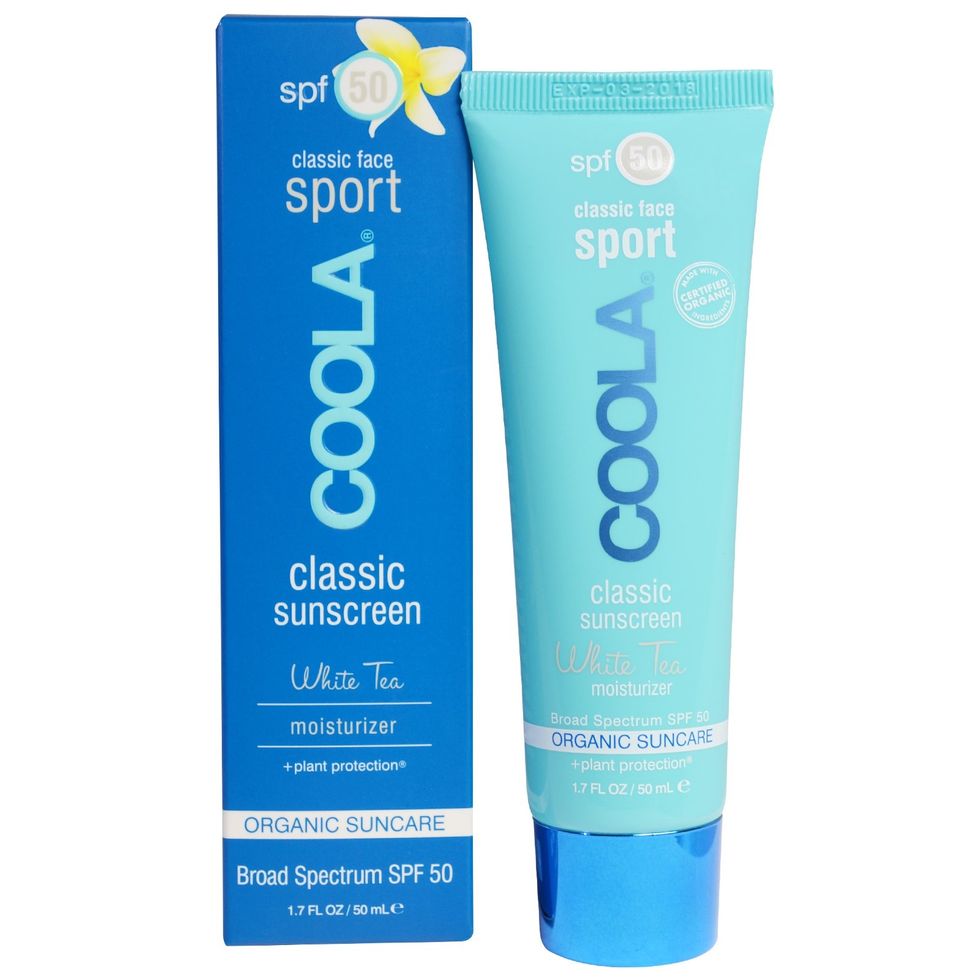 Coola Unscented Classic Sunscreen Face SPF 30 1.7 oz $32.00
Always buy sunblock with an SPF of at least 30 and be sure to reapply every 40-80 minutes, depending on the label. No sunscreen works one hundred percent. The American Cancer Society recommends staying in the shade when the sun is highest and wearing a hat, protective clothing, and sunglasses.