It's no secret that the restaurant scene in New York City is one of the most impressive in the world.
Whatever you could want to eat, you can find it in New York—meaning that even if you have a slightly restrictive diet, like veganism, there's plenty of options for you. Local fast-casual chains like By Chloe and Superiority Burger are making New York one of the most vegan-friendly cities in the world, but the deliciousness doesn't stop there.
Between Manhattan and Brooklyn, there's been a boom of vegan restaurants that'll satisfy any craving. Here are just a few of our favorites.
Blossom(Upper West Side + Greenwich Village)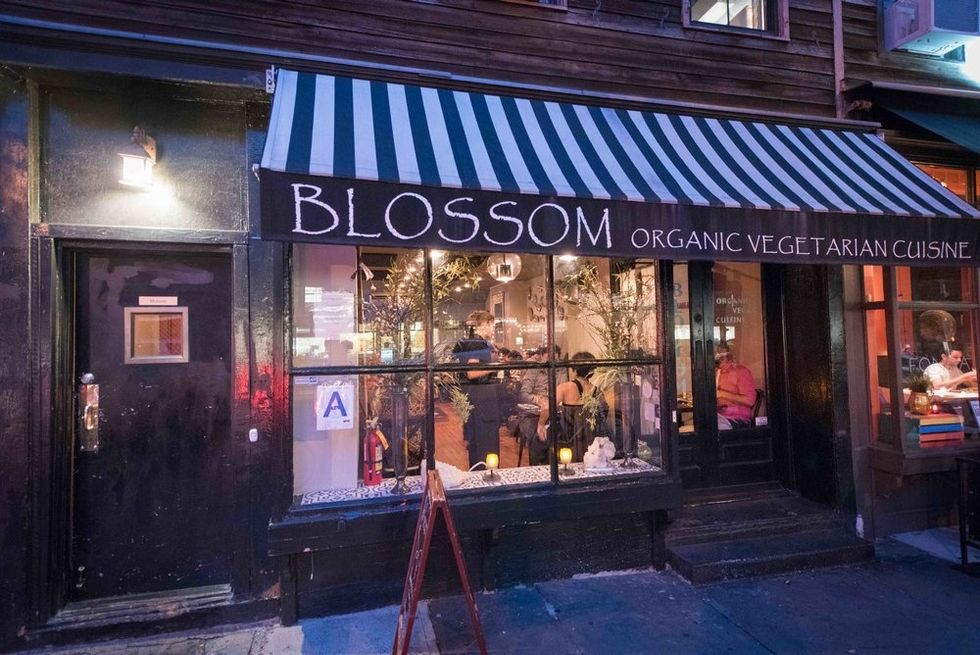 With two locations serving both Uptown and Downtown, Blossom is a go-to for local and tourist vegans alike. They offer an elevated dining experience (and a wide-spanning takeout radius) that puts a cruelty-free spin on classic main dishes like chicken piccata, rigatoni, and grilled salmon. Complete your dinner with a fresh, fruity cocktail and tiramisu—but reservations are strongly recommended beforehand.
Jajaja (West Village + Lower East Side)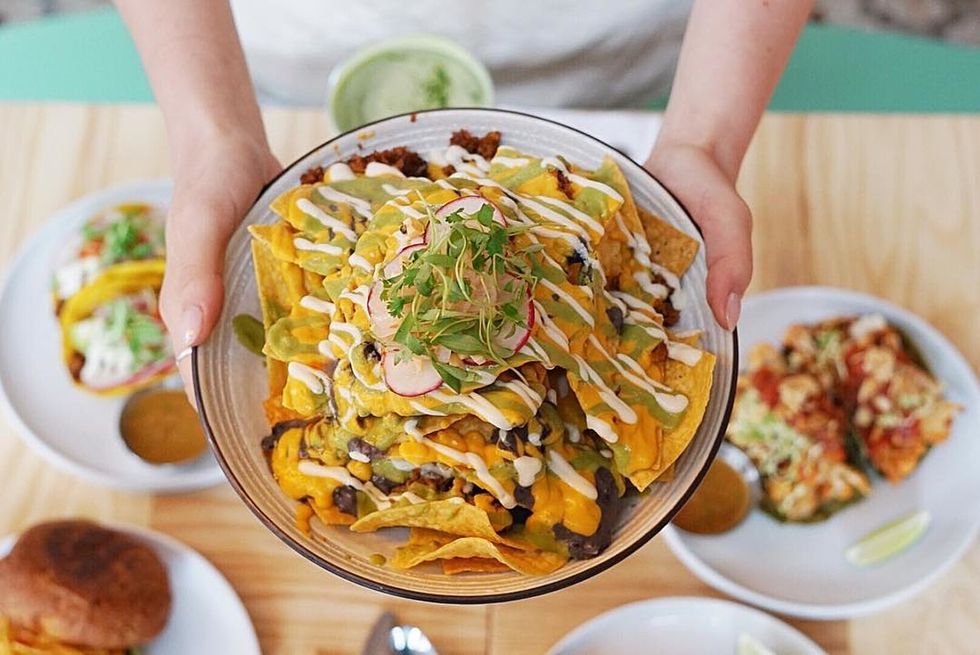 Jajaja is the ultimate heaven for Mexican food addicts. Get your fix of south of the border staples like burritos, street tacos, and enchiladas that'll make you second guess whether or not it's actually vegan (pro tip: The nacho portion is large enough to be a meal for one person). They also have a small but mighty menu of tequila and mezcal cocktails to kick off a night of LES bar-hopping. It gets crowded here quickly, though, so try to schedule your dinner early.
Urban Vegan Kitchen(West Village)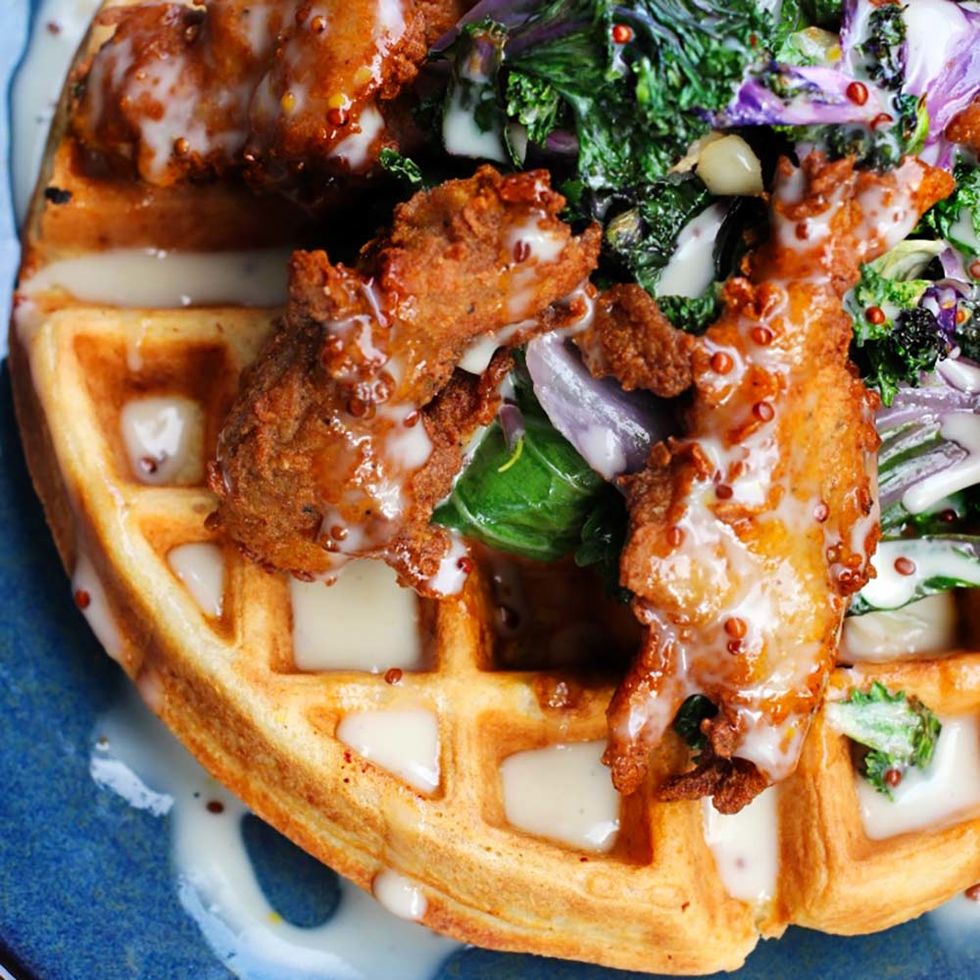 We get it—eating vegan can get kind of bland sometimes. But that's not an issue at Urban Vegan Kitchen, the type of restaurant that'll have you wanting to order one of everything on the menu (but we recommend the "chicken" and waffles). Co-owned by the founder of Blossom, they boast a menu that's just as edgy and exciting as their decor. Their space is large too, making it a crowd-pleasing option for a slightly larger group.
Champs Diner (Williamsburg)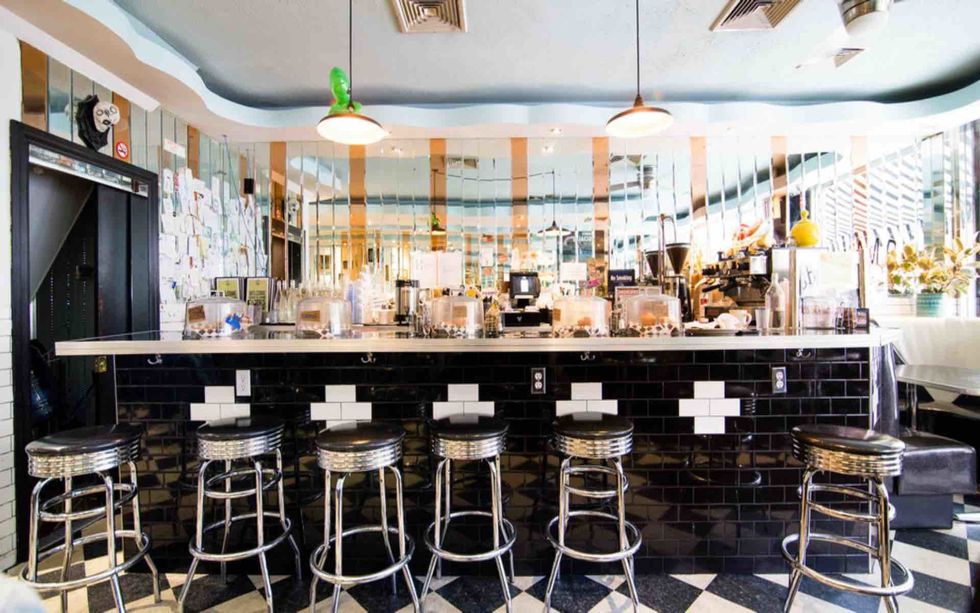 Located near the border of hip neighborhoods Williamsburg and Bushwick, Champs is a favorite of many young Brooklynites. Their menu is full of vegan alternatives to classic diner fare like breakfast plates, cheeseburgers, and even milkshakes that taste mysteriously like the real deal, while the decor puts a quintessential Brooklyn edge on '50s digs. Who said going plant-based had to be healthy all the time, anyway?
Peacefood (Greenwich Village)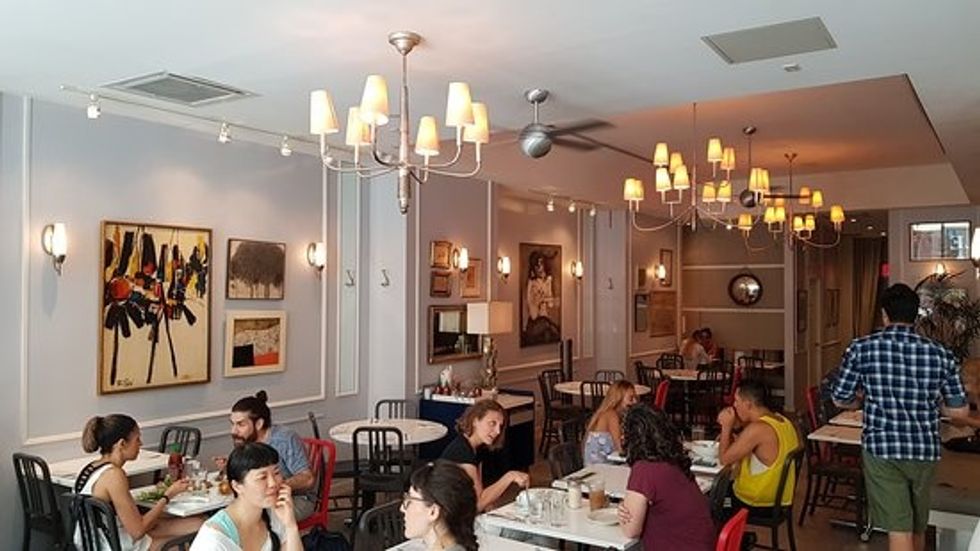 Conveniently located just a stone's throw from Union Square—near both NYU and the New School—Peacefood is a hotspot for college students, but vegans of any age are guaranteed to enjoy their menu. They specialize in comfort food items like quiche, chicken parmesan, and chili with corn bread—all plant-based, of course. While their "chicken" tender basket is to die for, make sure to save room for dessert here, too; Peacefood's lengthy pastry menu is a dream come true.
Buddha Bodai (Chinatown)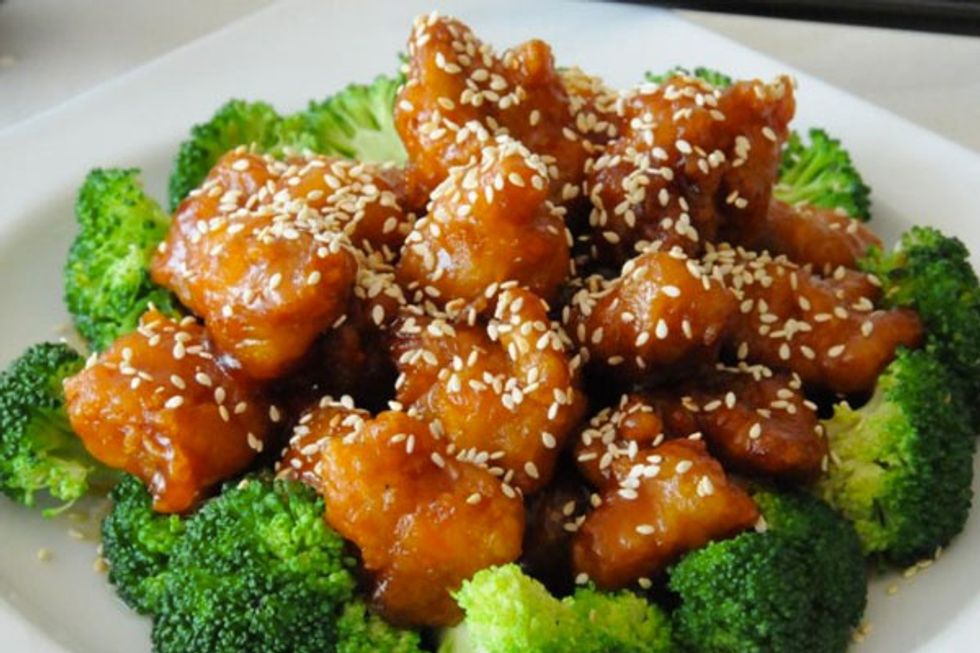 Dim sum restaurants in Chinatown are a dime a dozen, but Buddha Bodai takes the cake for the best veggie-friendly experience in one of New York's most bustling neighborhoods. Bring your family or friends along with you to enjoy this massive menu of buns and dumplings stuffed with any type of mock meat you could want. This is also a great option for gluten-free vegans, too, as much of their menu accommodates a gluten-free diet.
Greedi Kitchen (Crown Heights)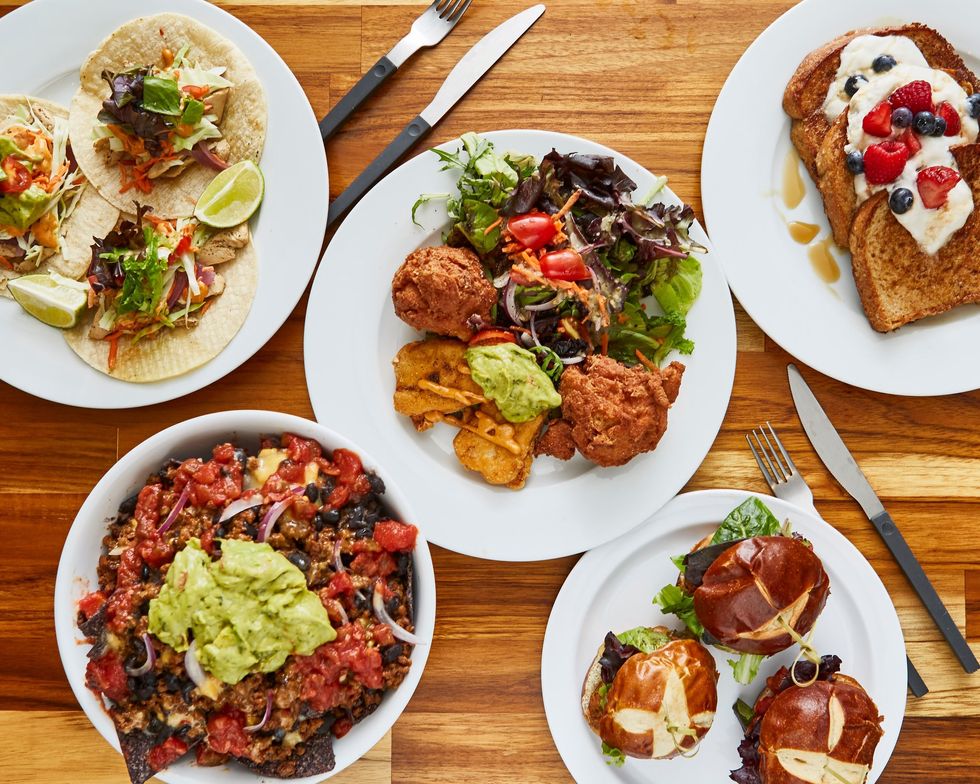 Crown Heights might not be the first neighborhood people think of when it comes to dining in Brooklyn, but Greedi Kitchen is making the case for delicious restaurants in the area. Inspired by its founder's many years of travel, Greedi Kitchen combines the comforting flavors of southern soul food with the added pizazz of global influences. Try one of their po'boys or the crab cake sliders. Trust us.
Screamer's Pizzeria (Greenpoint + Crown Heights)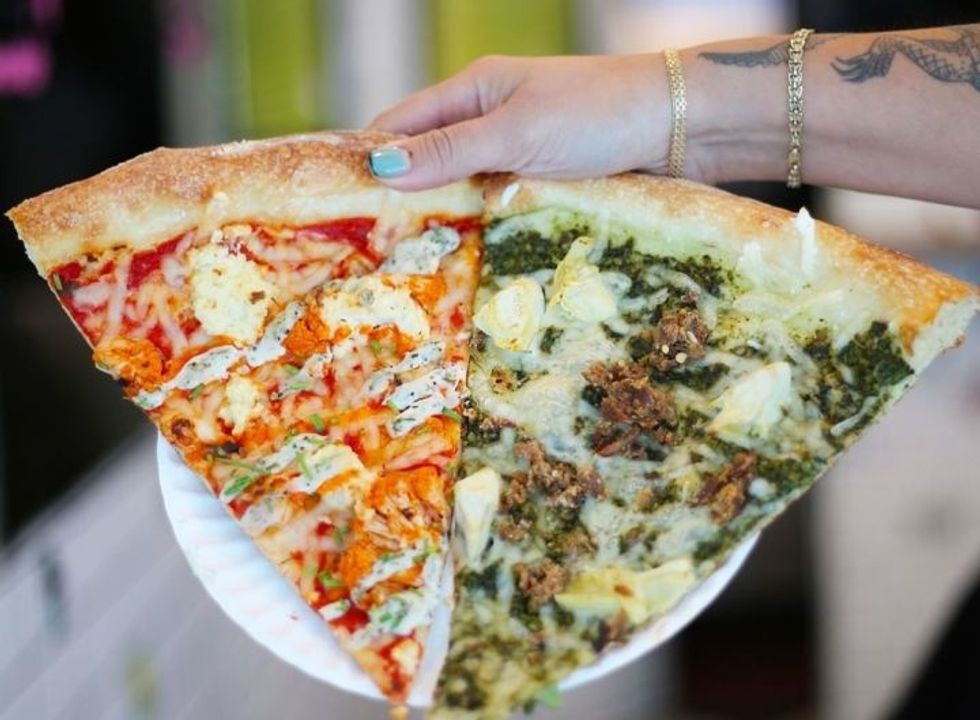 We know what you're thinking: Pizza without real cheese? Call us crazy, but Screamer's does vegan pizza to perfection. If you're into classic pies like a simple margherita or pepperoni, or you want to branch out with unexpected topping combinations, Screamer's is delicious enough to impress carnivores, too (pro tip: the Greenpoint location is small and serves most pies by the slice, while the Crown Heights location is larger for sitting down).