Being a vegetarian can be a challenge. I'm not the kind of vegetarian who eats a lot substitutes like Daia Cheese. The majority of my diet is whole foods either lightly steamed or raw, and when I'm hustling around the city, I can get hangry really fast. Last week, I found myself eating a veggie burger just about every day. I'm not going to pretend that's any healthier than eating a bunch of processed substitutes, but it did fill me up! As someone who spent the past week on Yelp looking for promising reviews for good veggie burgers across the city, I thought I'd make it easy on my fellow vegetarians and map out the best veggie burger joints across the city for you.
Upper Manhattan | Tryon Public House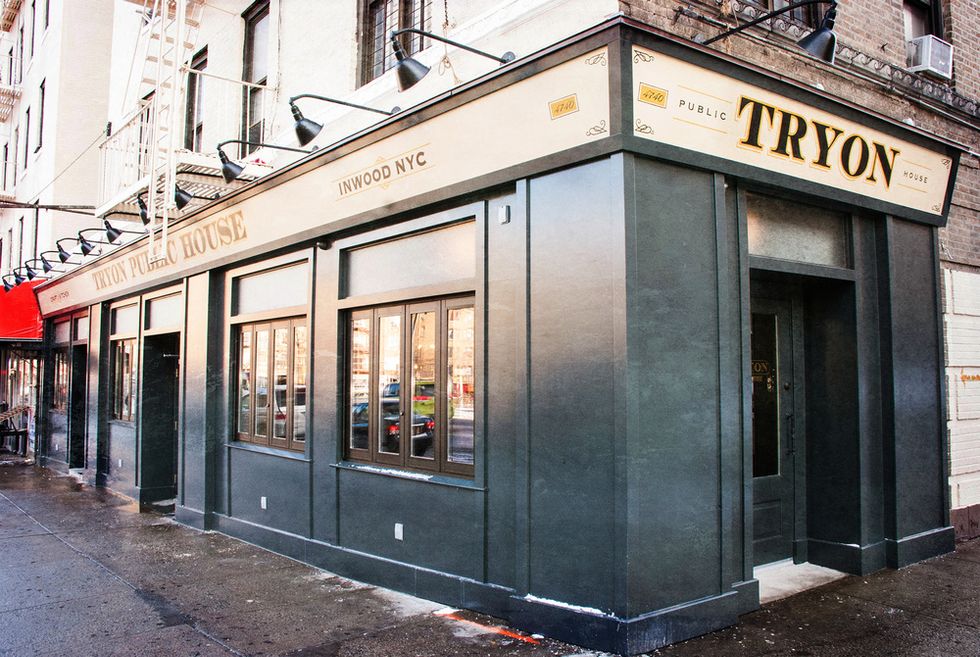 An Inwood dweller myself, it's hard to find something that's not arroz con pollo in Washington Heights. The Tryon Pub has a stunning Beet Burger. Sweet, hearty, and filling this one comes with fries or a salad for $15. If I'm just hanging at home, I'll usually split this into two meals because it's such a generous serving. Tryon Public is located off the A train at Dyckman Street.
Upper West Side | Bareburger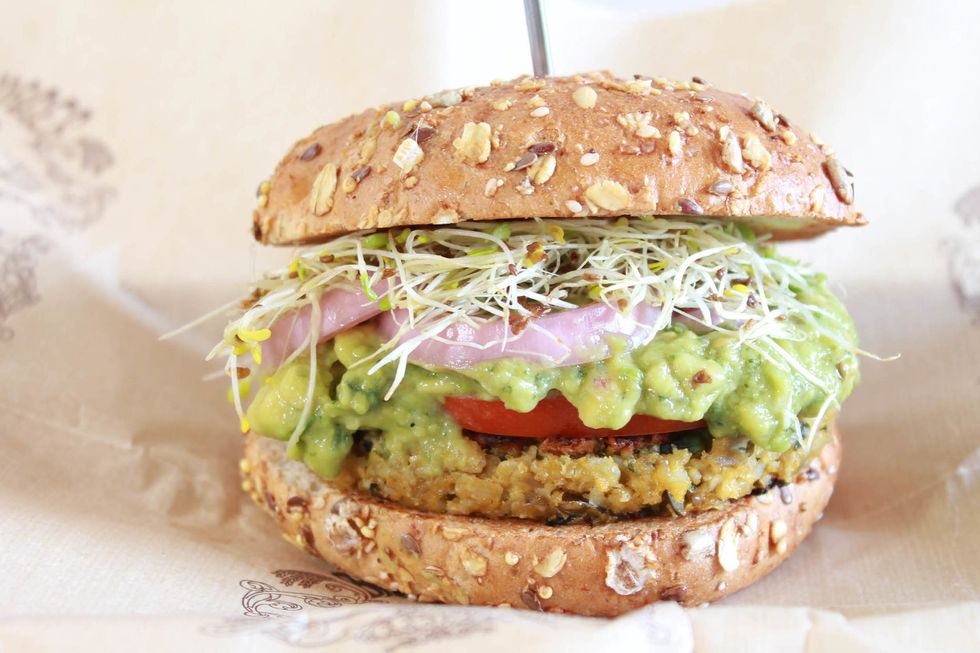 Bareburger is all over the city, so feel free to use this rec wherever you are, but whenever I'm in the Upper West Side and need my veggie burger fix, this is my go-to. They have an incredibly broad create-your-own menu that allows you to hand select what goes on your burger. They have several vegetarian patty options from black bean to sweet potato, so feel free to pick your favorite. Mine is sweet potato. They even have lettuce wraps available if you want to skip the bun. Prices vary. The UWS location is on 57th between 8th and 7th.
Upper East Side | 5 Napkin Burger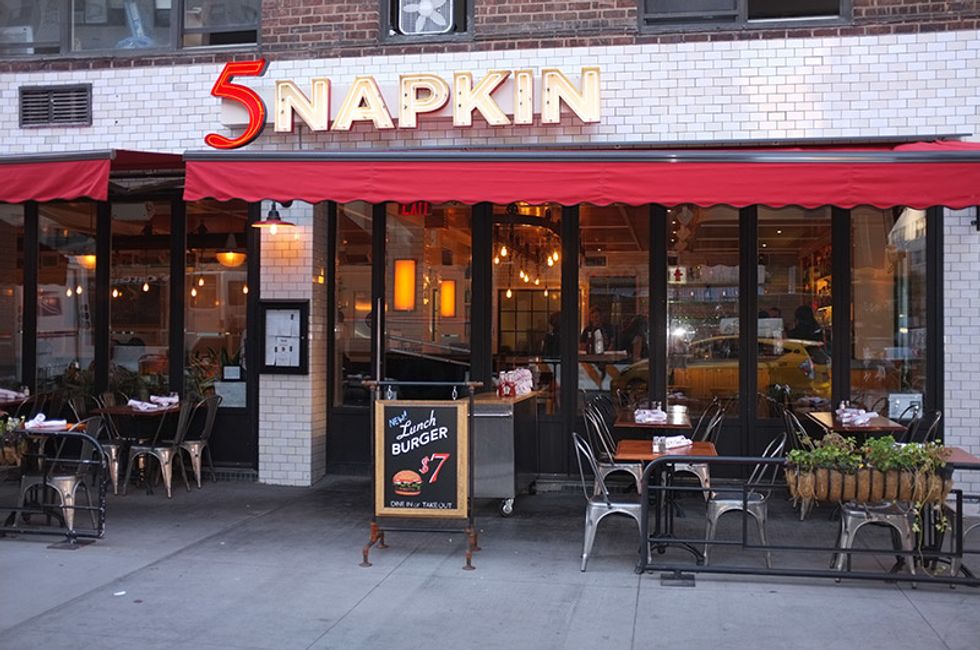 For a modest $14 you can get a killer veggie burger on the UES at 5 Napkin. There are a few locations around the city, so if you fancy their burger, you can also check them out in Hells Kitchen and Union Square. Their veggie burger is juicy and delicious with their signature 5N sauce on top. If you have food allergies, be sure to ask them about the ingredients because they don't list them on their site. The UES location is at 1325 2nd Ave.
Midtown | Shake Shack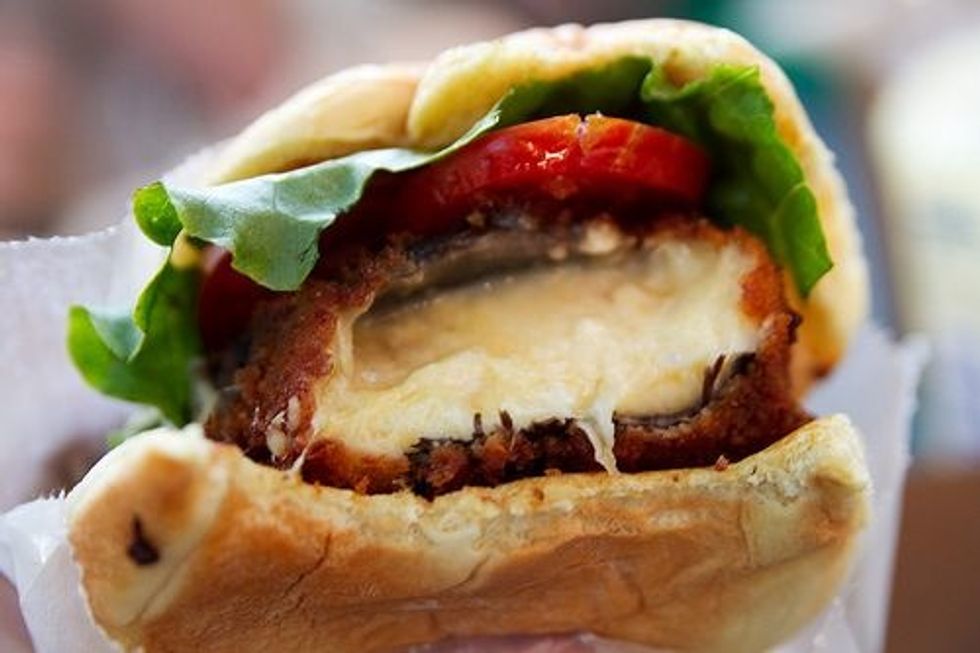 I'm just as shocked as you are. I ran into the Shake Shack in Penn Station the other day because I was hungry and most things in Penn Station aren't vegetarian friendly so I figured I'd settle for some fries. Shake Shack blew my mind when I saw they offered a Shroom Burger. They blew my mind even more when it was one of the best burger s I've ever had. I'm a weird vegetarian in that most of my veggie burgers need to be black bean based because the texture of mushrooms freak me out, but their shroom burger is cooked to perfection and stuffed with melted cheese. It's seriously amazing and it's only about $7.
West Village | By Chloe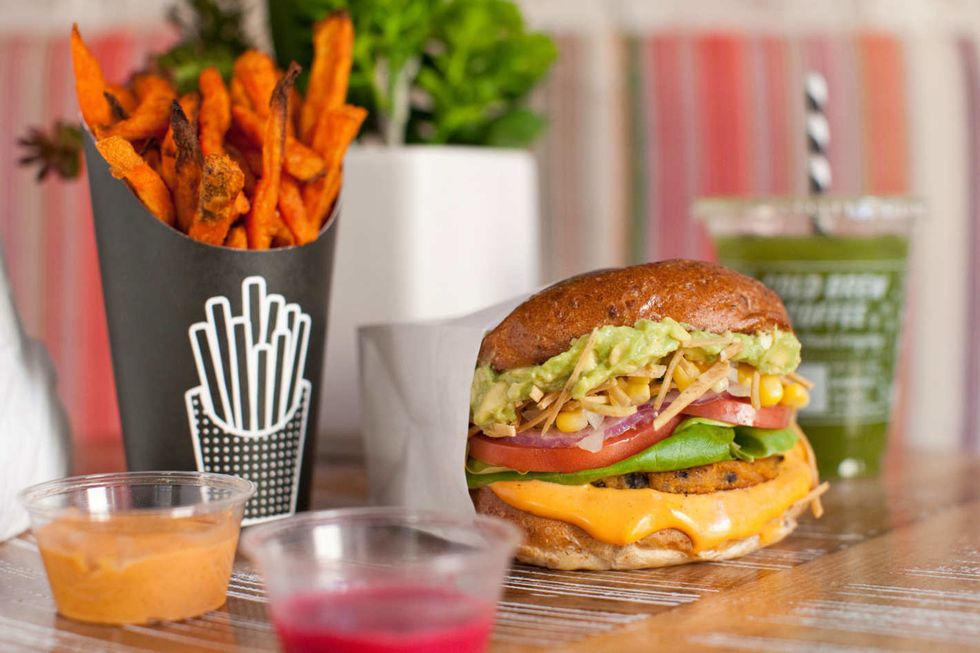 By Chloe
This one is a total no-brainer. Everything at By Chloe is vegan so it's basically heaven for the cruelty free consumer. Besides it being adorable, they have two burger options (and plenty of other yummy stuff). I personally love the classic burger though the guac burger is amazing too. Only $10, you can add delicious air baked fries for $3.95. By Chloe is located on MacDougal and Bleeker (they also have a location in the Flatiron District and will be opening one in The Financial District soon!)
East Village | Black Iron Burger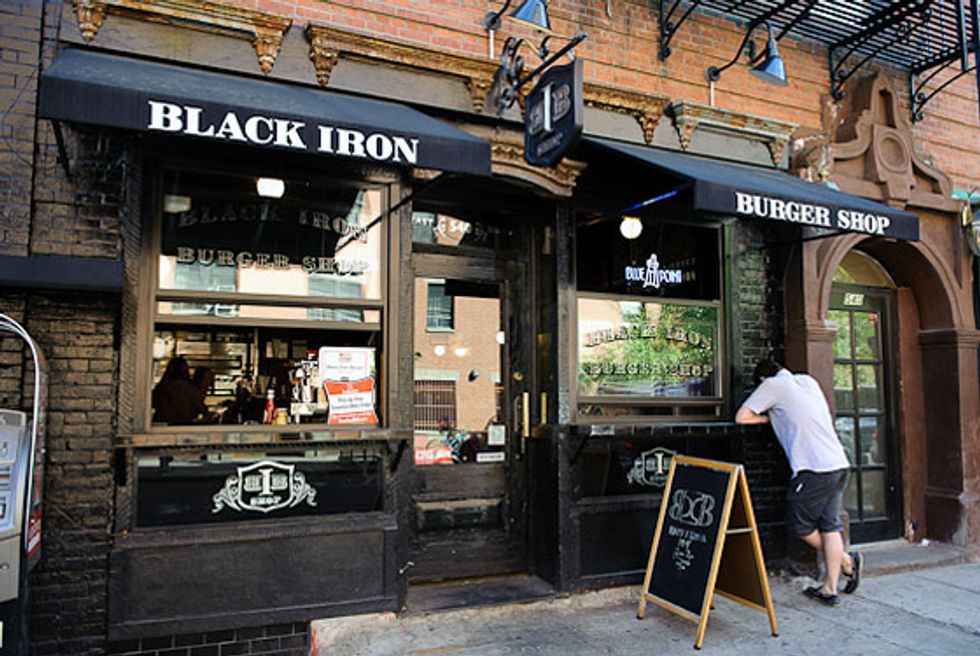 Black Iron is known for their amazing burgers and their veggie burger is no exception. Made with carrots, onions, string beans, oat bran, soybeans, zucchini, peas, broccoli, corn, spinach, red pepper, and parsley, their patty is 100% vegetarian and delicious. It will only run you $9 (but bring cash because they're cash only!) They are located at 540 E 5th Street.
Way downtown | Thunder Bun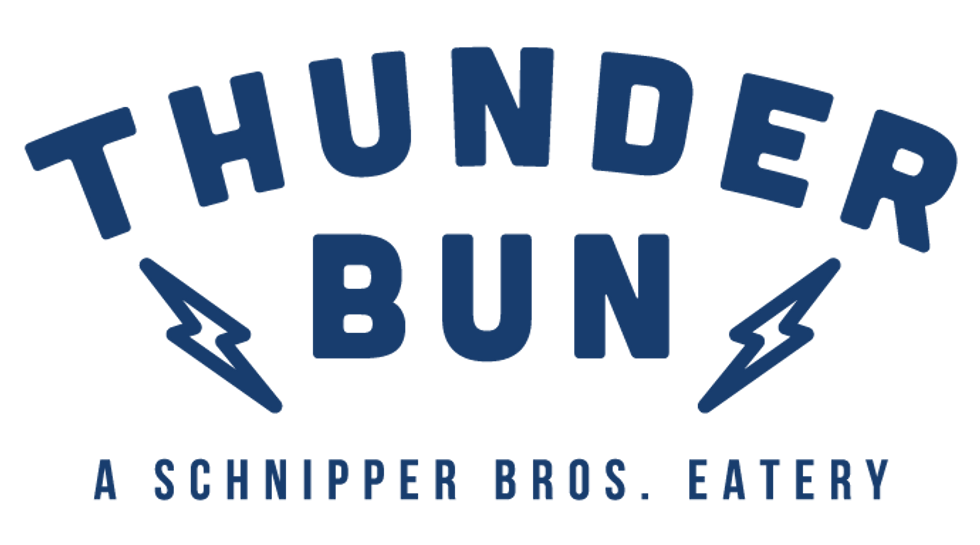 Thunder Bun
Thunder Bun is run by the popular eatery Schnipper Bros. They've been around NYC for a while now and Thunder Bun is one of their newer ventures. Thankful for us vegetarians, their menu boasts four veggie sandwiches and a mushroom burger. My personal favorite is their charred broccoli sandwich. They're located in the concourse of 1 NY Plaza.