Our world is undeniably beautiful. From its cliffs to its caves, its peaks to its valleys, every continent is filled with vibrant landscapes and calming oases. Waterfalls are some of the strongest forces in the natural world, but also the most delicate, relaxing and inspiring. They're the perfect backdrop to a contemplative and zen vacation. Here are some any nature-lover should have on their bucket list.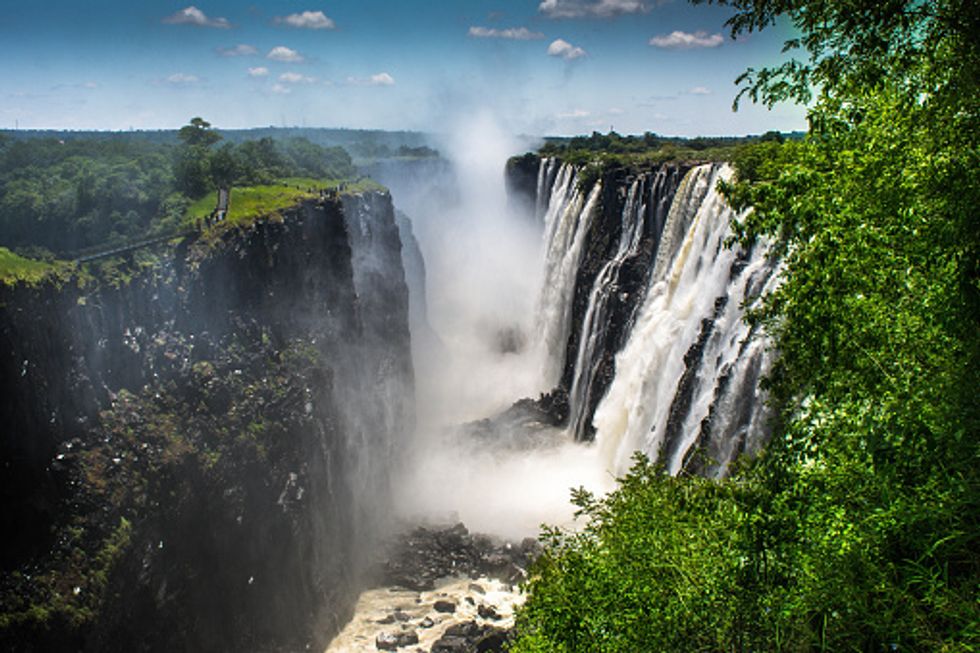 Ian Vargas / EyeEm
We'll start with the largest waterfall in the world, named after none other than a queen. If that's not intimidating enough, this waterfall was also described by a native tribe as "The Smoke that Thunders." Thunder it does; that's due to the basalt cliff that gives the water its dramatic 355 foot drop.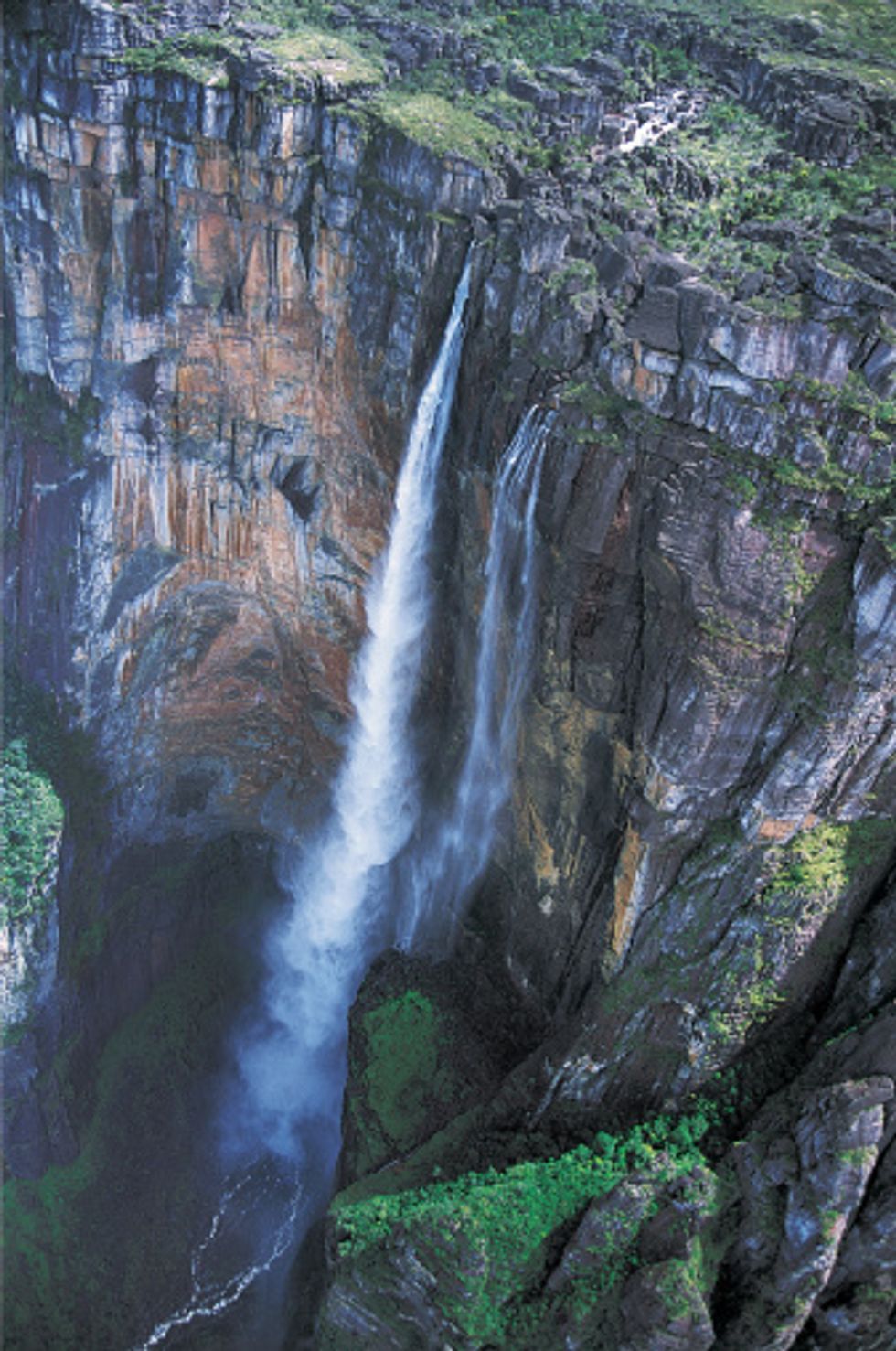 Jeremy Woodhouse
Now this waterfall, while not named after a queen, has another famous namesake: Jimmie Angel, the American aviator, who got stuck on top of the Auyantepui mountain while on a hunt for gold. This impressive waterfall is the highest waterfall in the world, at 3,212 feet and with 2 drops (that's 19 times the height of Niagara). Surrounded by lush jungle, this landmark is for anyone who wants a trip into another world.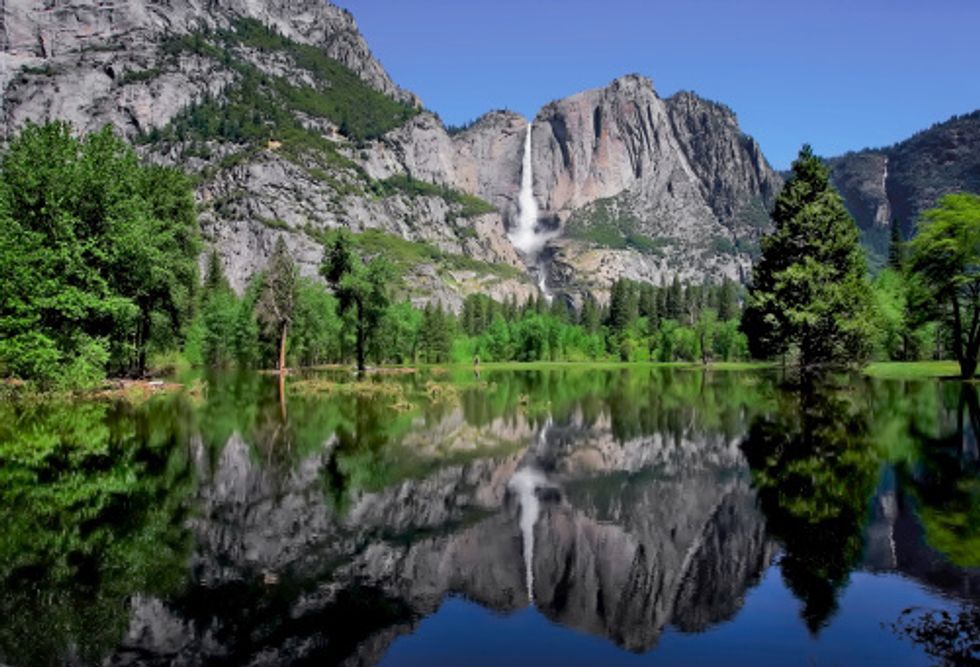 Jp2pix
We've all heard of Yosemite National Park, but did you know the park is home to 21 waterfalls? Of the bunch, Yosemite Falls is a must-see, and the highest measured waterfall in the United States. It's made up of three separate waterfalls, actually, and is visible from a number of locations around the park.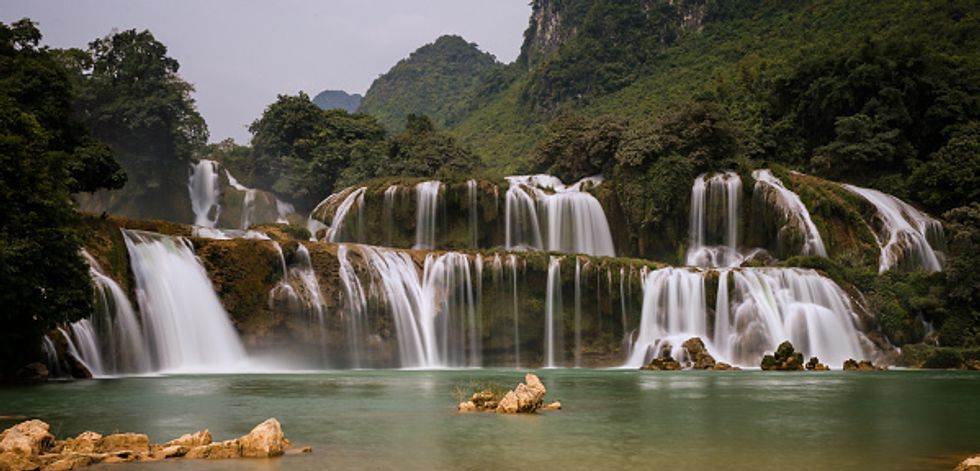 Tran Tuan Viet
Picture a fairytale waterfall, and you'll have this magnificent beauty. This love story is one between two converging waterfalls. The falls cascade down a series of small drops, flowing into an earthy pool. The waterfall spans two countries, and invites visitors to hide away under the cliffs' many caves.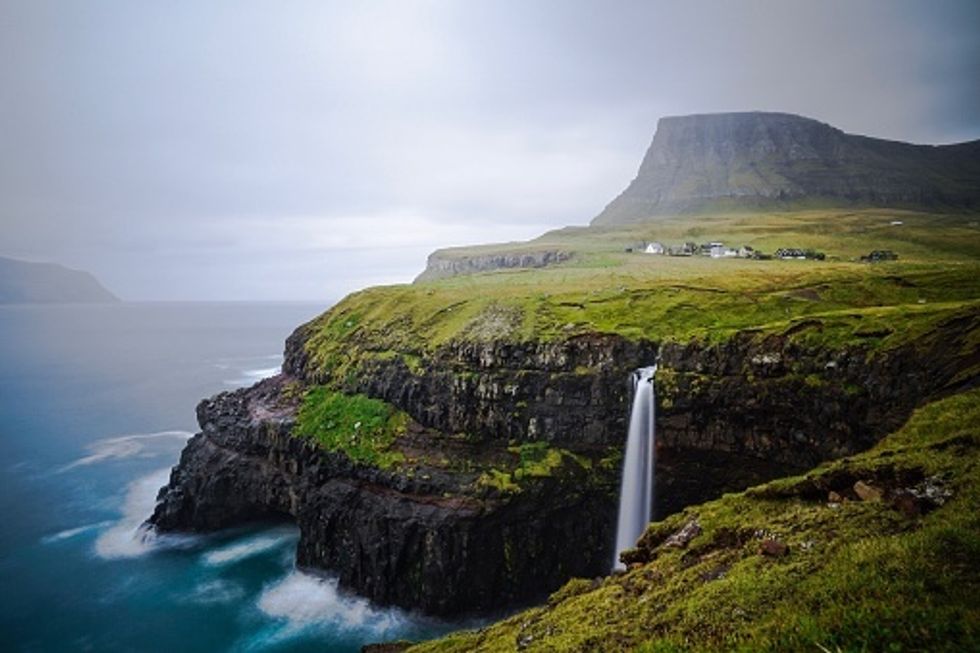 Zhengzhong Wang / EyeEm
On an idyllic and little-populated archipelago between Norway and Iceland lies this skinny stream of water. Set against the backdrop of a rocky terrain and aquamarine sea, this waterfall is a different love story entirely, between earth and water. It almost looks as though the bedrock has sprung a magnificent leak. While you're at it, visit the Danish String Quartet in their hometown.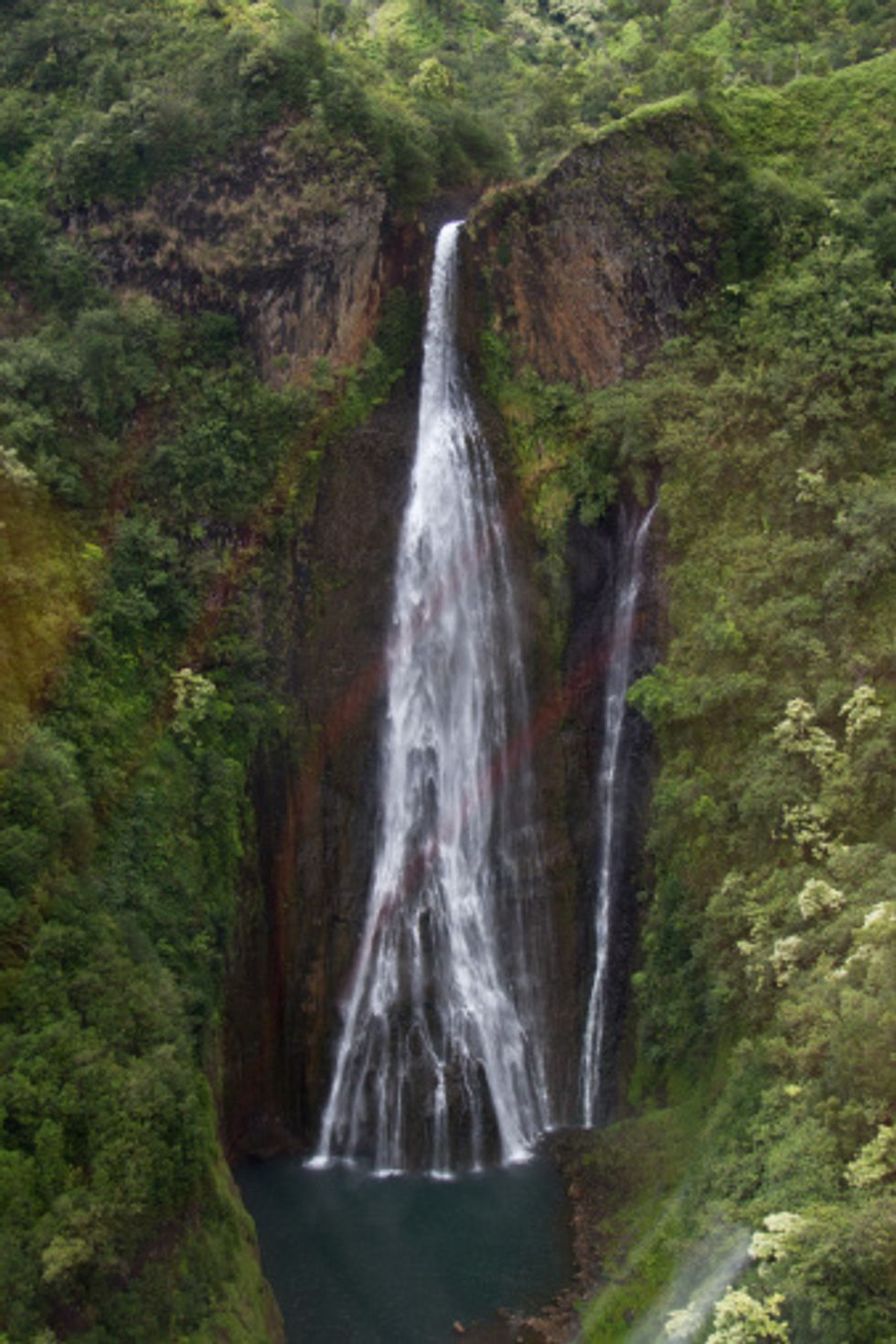 Jack Nevitt Photography
Another stunning island is a little closer to home. Hawaii is home to some great food and friendly people, but we're here to talk about the waterfall known as the "Jurassic Park Falls" on the island of Kauai. Steven Spielberg was lucky enough to get this privately-owned natural star to have a cameo in one of his classic films. The gorgeous 400-foot burst of water emerges from the most vibrant greenery.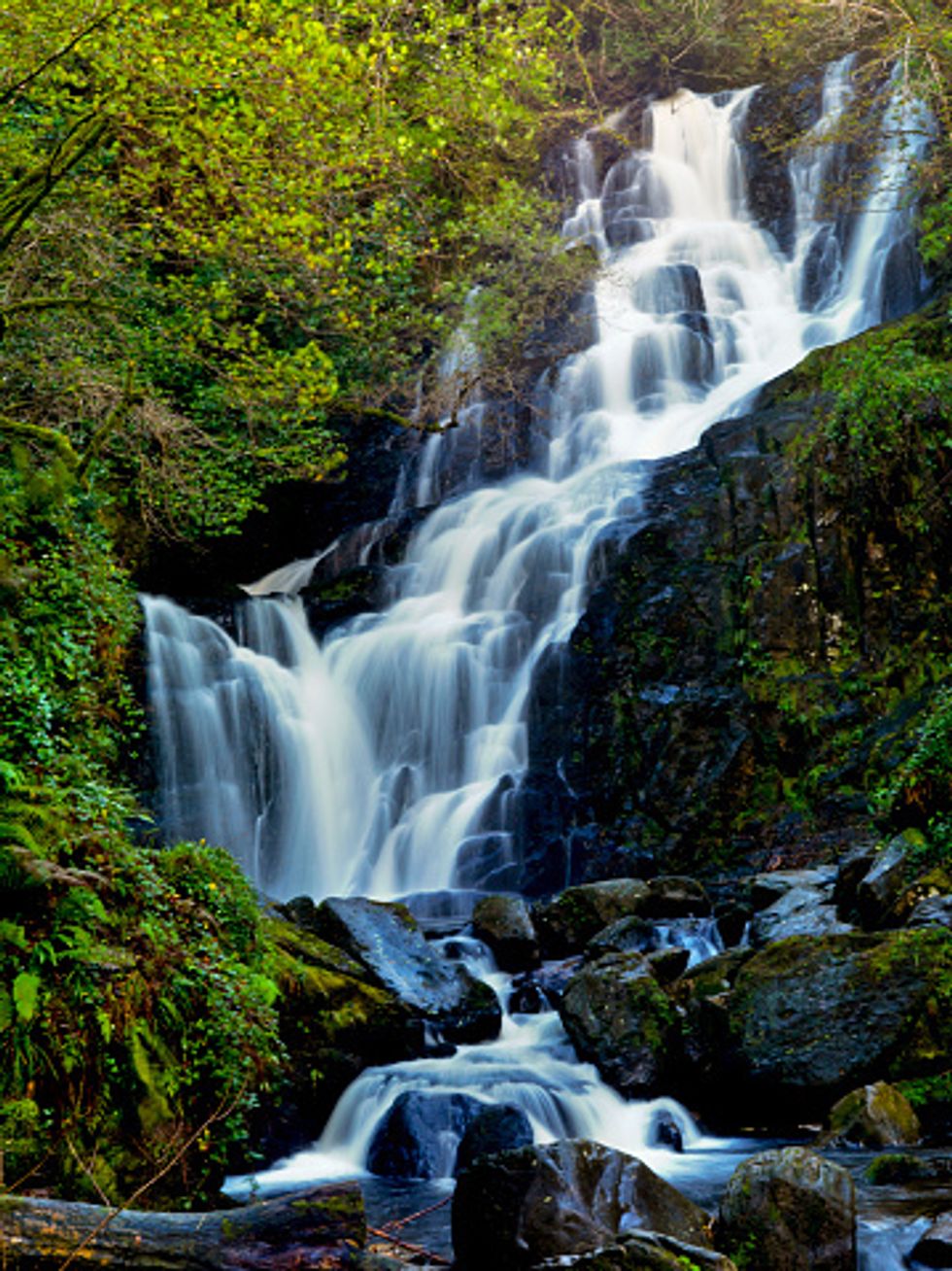 Chris Hill
Ireland is another green place known for its killer scenery. If you're into walking tours, you'll definitely want to take a hike in Killarney National Park. You can hike all the way up to Torc Mountain and behold some of Ireland's precious gems. This intimate waterfall is a lot smaller than the others on this list, but a great way to get up close to one of nature's finest.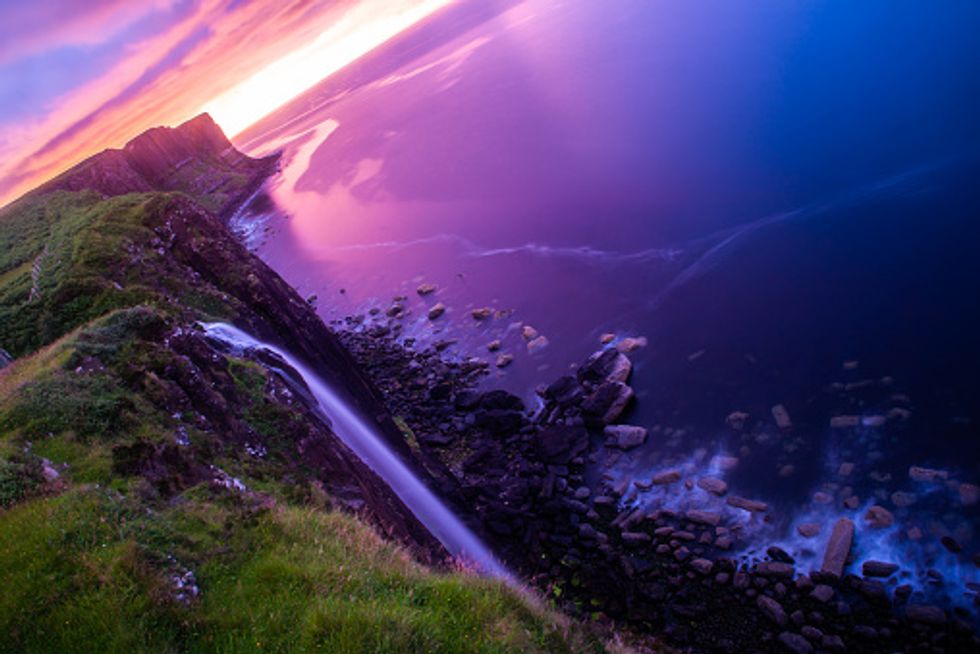 Christopher P McLeod
Not so far away from Ireland is Scotland, but there lies a whole different type of waterfall. Kilt Rock flows forth from an almost 90 degree cliff of stunning basalt columns. And what about the name, you ask? Well, these ancient cliffs almost look like a kilt!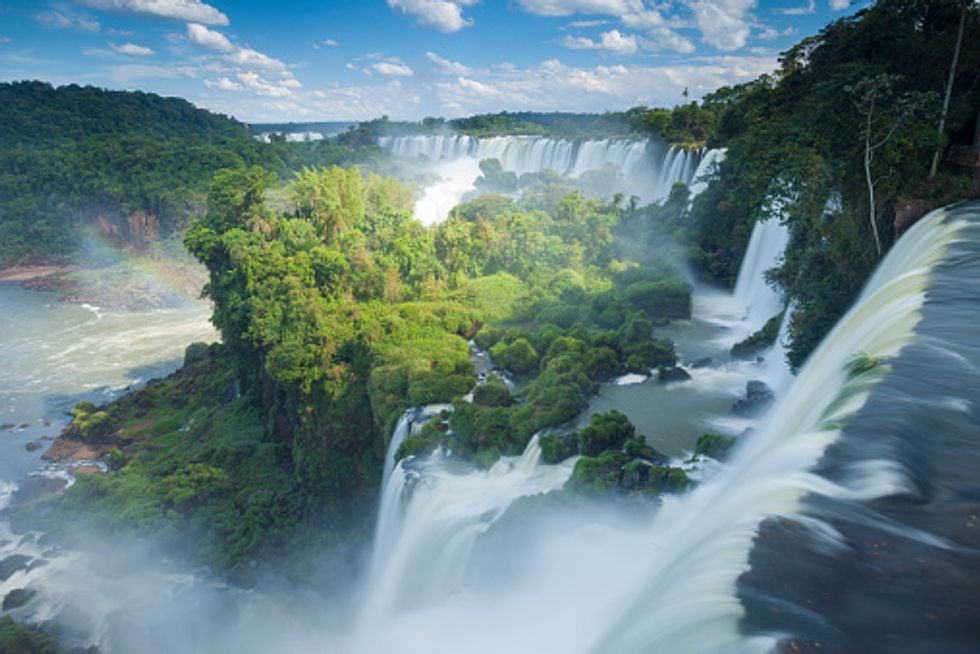 Grant Ordelheide
One of the most spectacular sites ever has more than a million visitors a year, and for a good reason. The powerful waterfall barrels down in sheets, and while technically lying in Argentine territory, can also be viewed from Brazil. What makes this waterfall especially epic is that it's comprised of 275 individual waterfalls. 1,500 cubic meters of water flows every second.
Nicolas Willaume / EyeEm
The land down under is neighbors with some of the most beautiful waters in the world. Included is the highest single-drop waterfall in Australia. This oasis rubs shoulders with some really old rain forests and endangered species.
Water is beautiful. See more of it!