Cannes is known for three things: its word-famous film festival, its stretch of sandy beaches, and its plethora of Italian food.
Located a mere hour from the border, the French Riviera town is greatly influenced by their neighbor's flavors in creating their own cuisine. If you can get over having to order pizza in French, you'll be able to explore some great tastes that will leave you saying "délicieux" for days. Here's your guide for what to order and when.
LE PETIT DÉJEUNER
The most important meal of the day, but not the one to spend the most money on. Find a small pastry shop near your accommodations and take a nibble on the following.
Espresso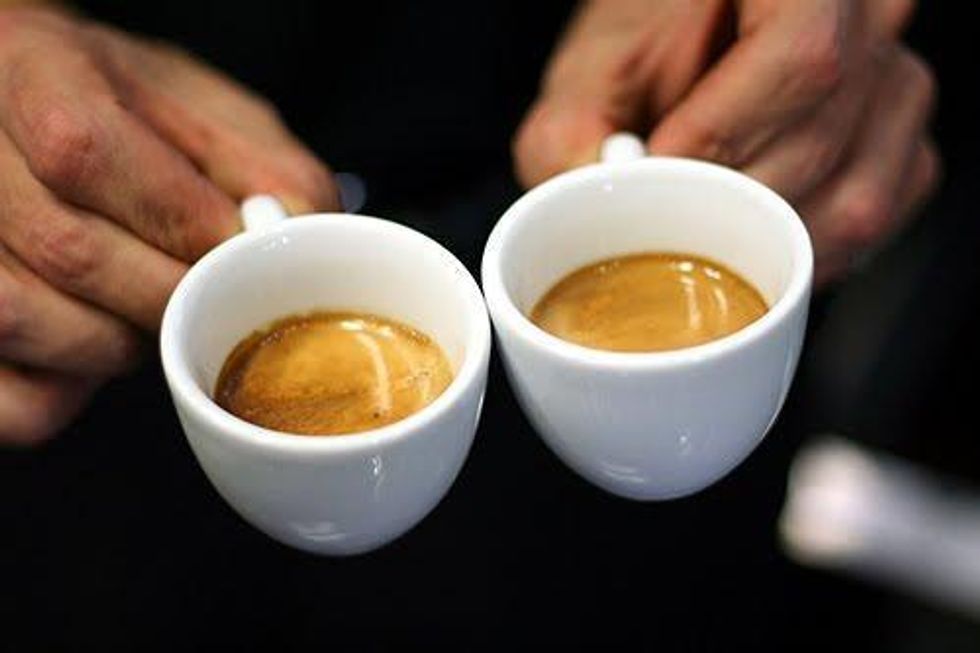 Be aware you will not be able to get an American coffee on this side of the Atlantic. In fact, if you ask for an American coffee, they're going to end up giving you an espresso in a larger cup (yes, I've witnessed this). Adjust to starting your day off with something a tad smaller and stronger for the time being.
Baguette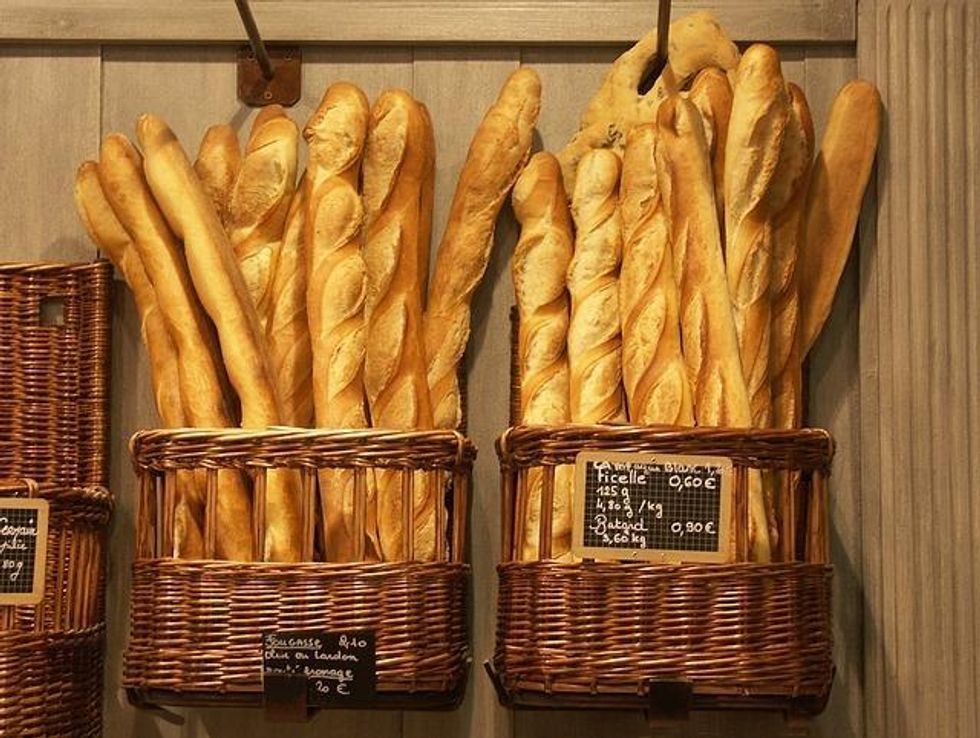 http://ouiinfrance.com/wp-content/uploads/2015/11/baguette-910487_640.jpg
While it may be the beer in Belgium and the vodka in Russia, it's the bread that's as cheap as water in France. One of these long, narrow loafs of bread will cost you one euro and can enjoyed on your journey from one destination to another. It's also one of the easiest items to order in French — "Une baguette s'il vous plaît!"
Tart au Citron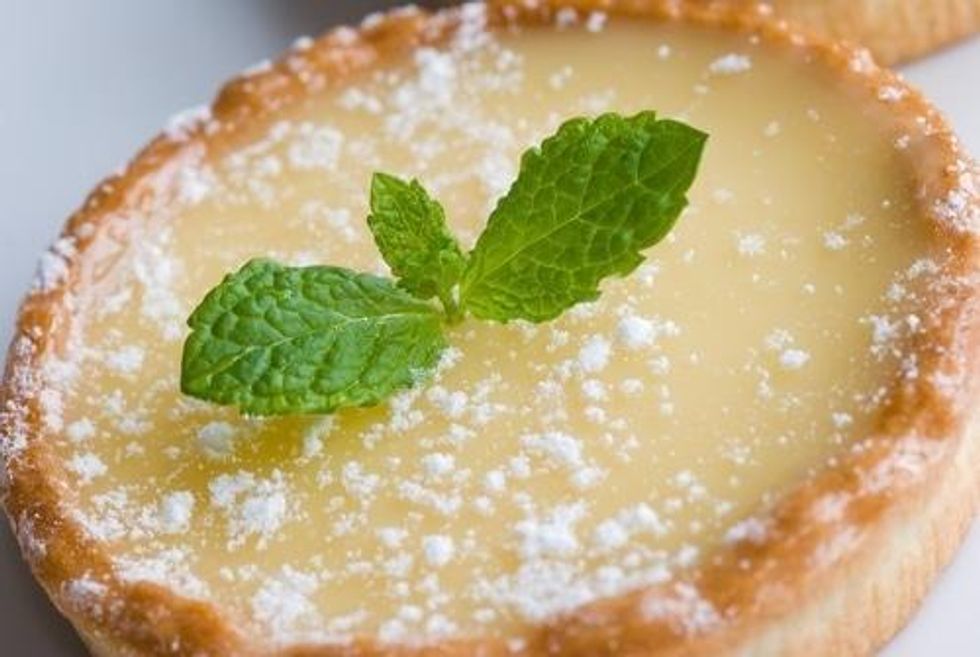 https://howdoyousaythatword.com/wp-content/uploads/2012/01/tarte-au-citron.jpg
If you're feeling a little decadent for your first meal of the day (or if you just can't say "no" to citrus flavored goodies), pick up one of these lemon pastries to start you off. There is no better place in the world for tart filling and meringue to be made and is worth trying at least once.
LE DÉJEUNER
Whether you've spent the day at a conference in the Palais, peeking in the stores along the Rue Meynadier, or have been sunning on one of many beaches, lunch will undoubtedly be necessary by the time the clock gets to the afternoon.
Pizza de Marguerite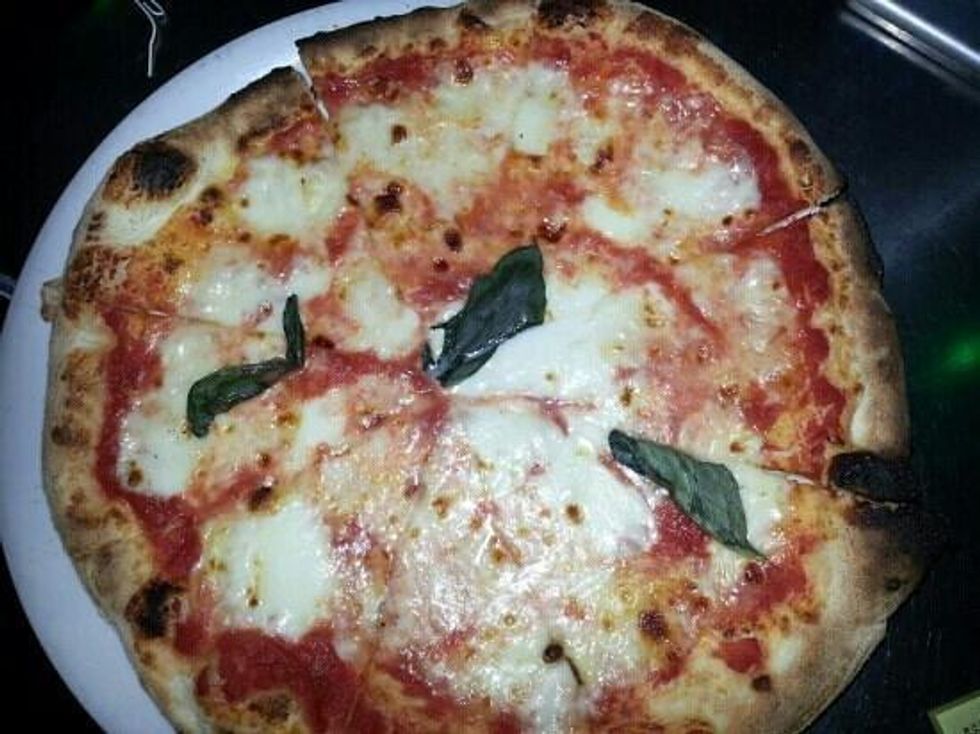 https://media-cdn.tripadvisor.com/media/photo-s/05/1d/0e/8d/pizza-marguerite.jpg
Remember how most Riveria food is Italian food? Nearly every restaurant you settle into will have a long list of pizzas to try. Stick with the classic mozzarella cheese, tomato, and on occasion some olives, and order one to share around the table. Be prepared, however, to slice it yourself.
Oysters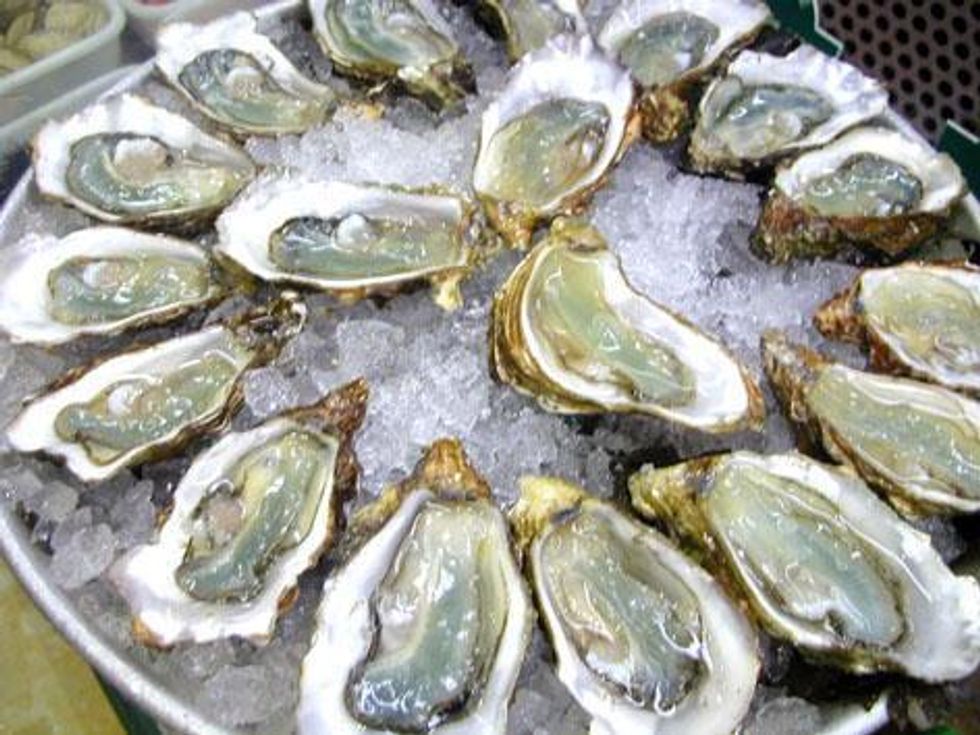 http://www.france-travel-guide.net/images/oysters.jpg
It's nearly impossible to forget that Cannes is located along one of the most beautiful coastlines in the world. Because of this, you're also offered some of the best seafood. Though I knew little of the shellfish outside of their supposedly being an aphrodisiac, they're another good treat to order for the table and share. Just make sure everyone understand what the tiny forks are for.
White Wine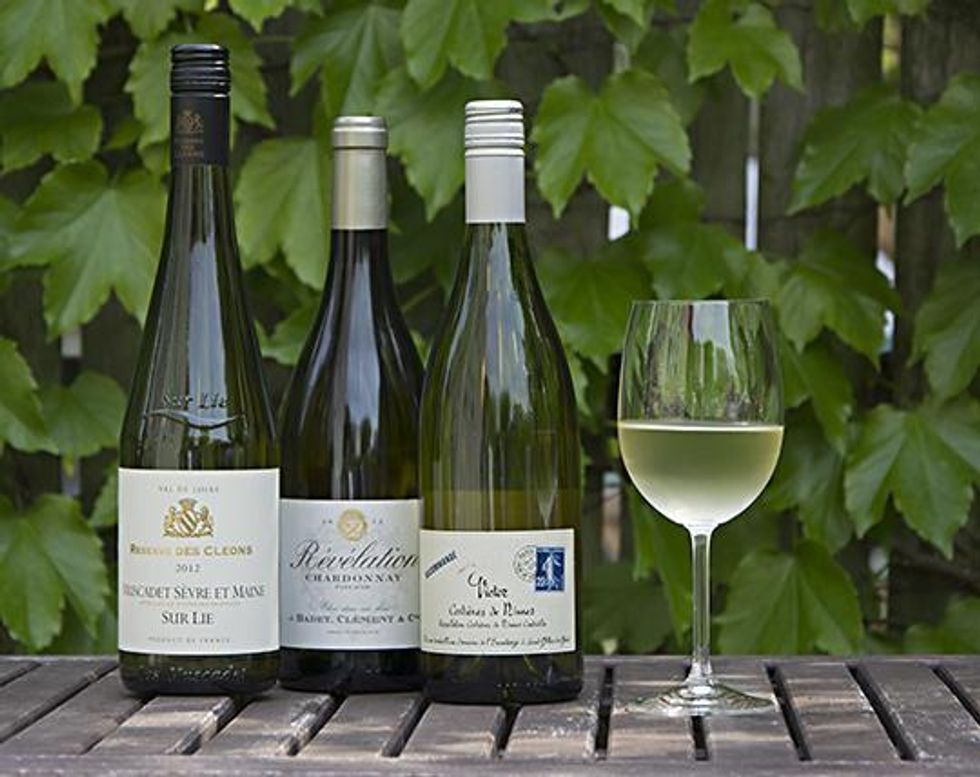 http://www.blue-kitchen.com/wp-content/uploads/2014/06/french-white-wines.jpg
The French are known for their wines — and more than just the rosés you've probably heard about. I tend to associate white with the temperate weather on the coast, but whatever you fancy, it will be there. There are also a number of vineyards right in the Cannes area producing the product, meaning you'll be getting a taste of the local flavors.
LE DÎNER
You've been to one of the islands off the coast, visited the castle and museum, and maybe even made your way to the Farmer's Market. However, before you spend the evening dancing along the Croisette and trying your luck at one of the many casino tables, you'll need to eat again. And this meal is the most important because it should include pasta.
Spaghetti Bolognese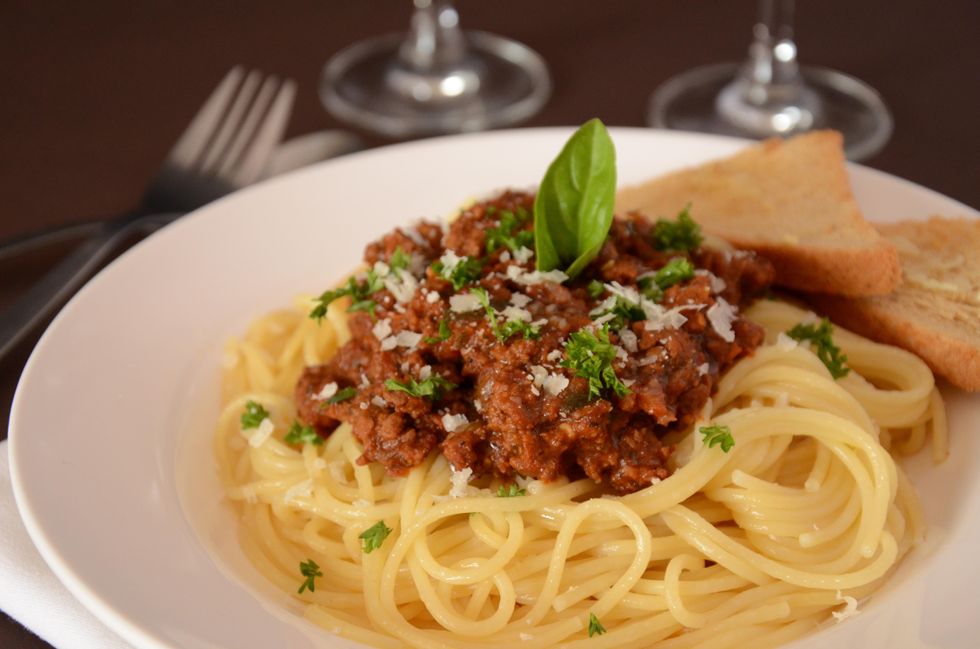 https://ridhisblog.files.wordpress.com/2012/09/spaghetti-057.jpg
Again with the Italian food! Another staple on pretty much every menu you'll encounter in Cannes (and yes, they really all do look the same and only differ in price by a few Euros) will be able to fix the classic spaghetti dish you grew up with, but fancier. The pasta will be fresher, the tomato sauce will be more red, and the overall experience for a person who's only so-so about the dish will be magnifique.
Linguine aux Deux Saumons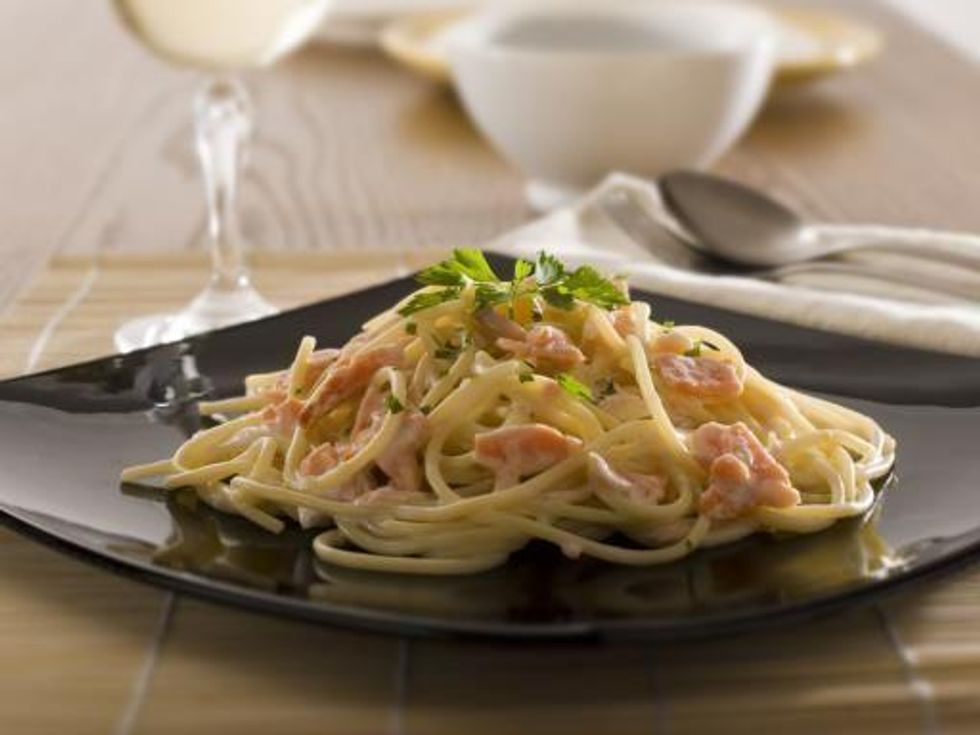 https://s-media-cache-ak0.pinimg.com/736x/09/f4/01/09f4013694e03900878fa365e187f7a6.jpg
A popular dish in the south of France is a form of pasta including olive oil or an alfredo sauce and salmon — both grilled and smoked. Don't let the oddity of mixing the two turn you off. It's actually extremely tasty and filling. Sometimes the chef will also add tomatoes for a twist.
Champagne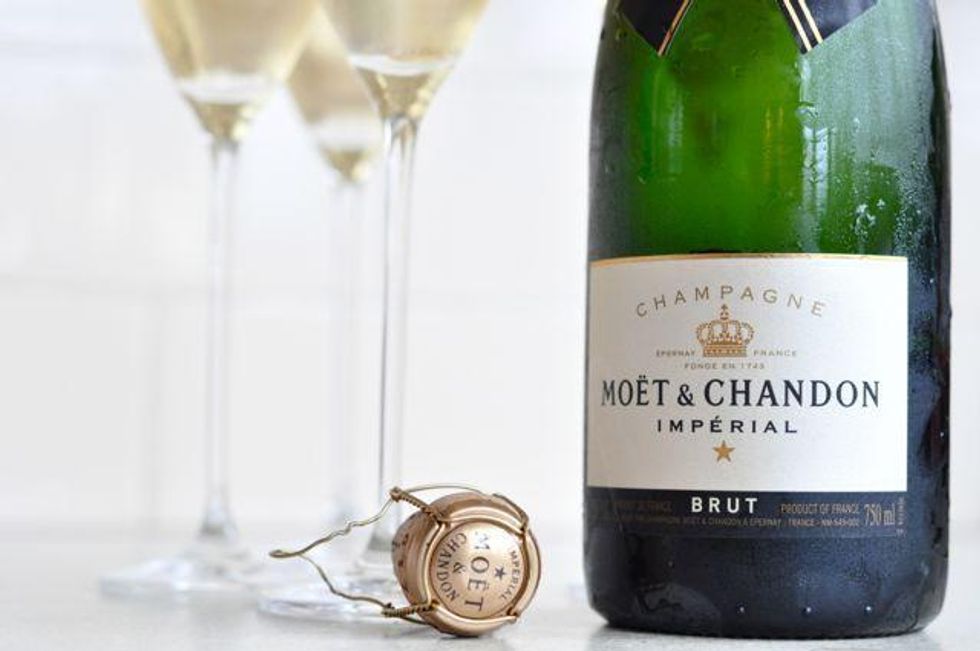 https://keepingupwiththeholsbys.files.wordpress.com/2013/02/french-champagne-moet-2.jpg
You haven't really enjoyed France until you've enjoyed a glass of the bubbly stuff. While it's definitely an expensive adventure, celebrating your last evening in style won't hurt anyone. An additional fun fact is that the Cannes Film Festival chooses a specific champagne to serve at all of the top parties. If you can't attend, at least you can dine like the celebrities.
LE DESSERT
You might not think you'll have room after indulging in the great tastes of the Riviera all day, but try to save room. No trip to France is complete without delving a spoon into one of these sweet treats.
Gelato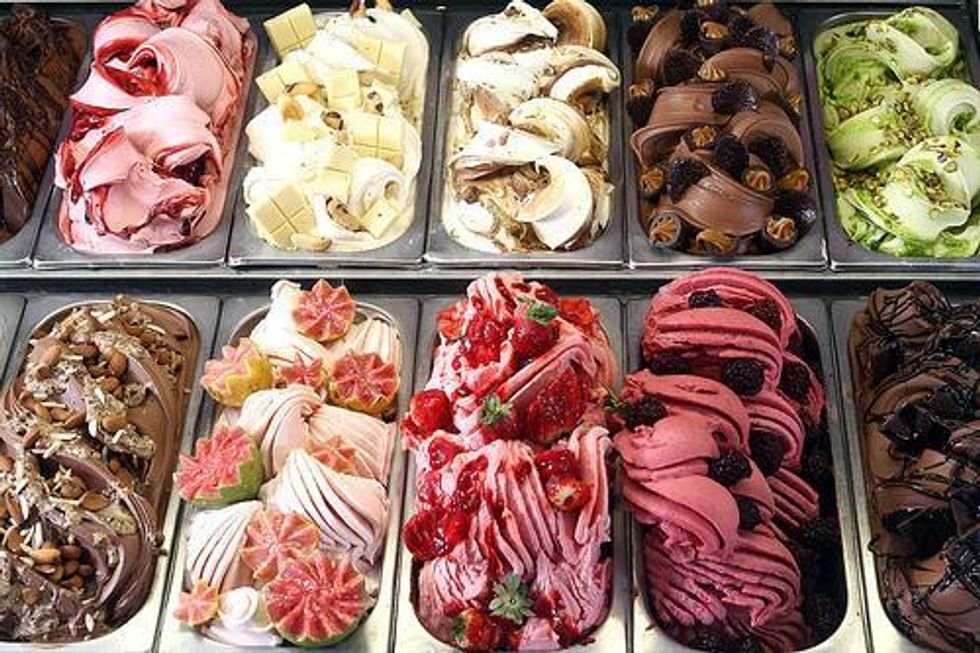 http://1.bp.blogspot.com/-wga_cCR9snA/UF4IO3Osm9I/AAAAAAAACSs/L3VxUwW8-64/s1600/tumblr_m6nx6rv9yL1qg6wtmo1_500.jpg
I am not too ashamed to say I attempt to eat my weight in gelato whenever I'm in Cannes. My favorite location to try it out is Le Quirly, right across from the Croisette. Here, you'll find multiple cases containing every flavor your mind can imagine — from passionfruit to birthday, from Belgian chocolate to my personal favorite caramel. Waffle cones are included in the price, making the stop even better.
Crepes
http://www.recipessquared.com/wp-content/uploads/2015/03/Crepes-w-Fruit-Chocolate-Sauce.jpg
The more traditional French dessert is served with chocolate sauce, Nutella, sugar, and more at many of the restaurants in the area, though not as many as one might assume. If you're dying to try the flat pancake-like goodies, you might want to make a stop at one of the locations lining the beach. Just be sure not to get sand in the sweets.
Colonel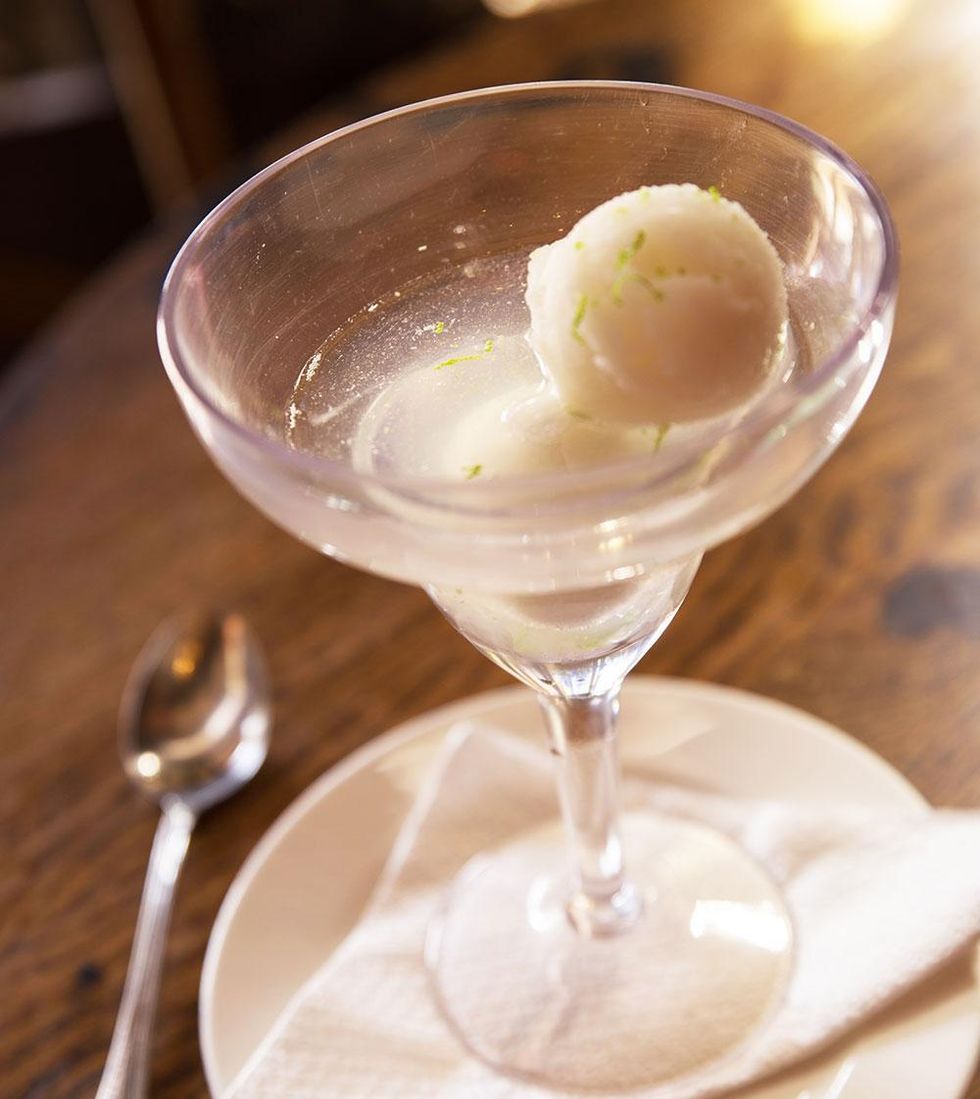 My citrus-flavored sweet tooth also makes an appearance with this special French dessert for adults-only. A colonel is composed of a scoop of lemon sorbet doused with a shot or two of vodka and sometimes a little bit of tonic water, for good measure. As long as you haven't been hitting the bubbly too hard at dinner, this specialty shouldn't make you too dizzy on your walk home.
Now that your menu is set, all you need is your plane ticket, and perhaps a pair of chic, elastic waist pants.