They're rich, famous, and have a taste for the finer things in life - meaning wine is right up there with private jets and impossible-to-get dinner reservations. Just when you thought celebs had it all, they've got yet another gem to add to their enviable list – wineries. Wineries they own. The stars are going for the grapevines and not only drinking the good stuff but making it too. Grab a glass of your favorite pinot or cabernet and find out which of your favorite stars are major wine enthusiasts on the side.
Ferguson Crest – Fergie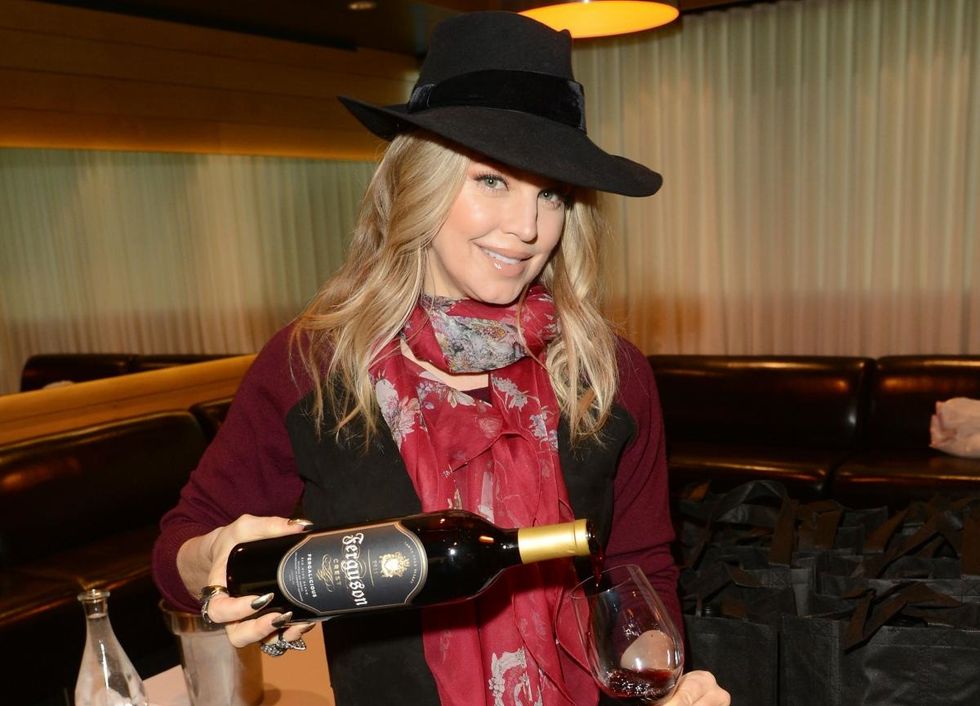 Fergieibtimes.com
From The Black Eyed Peas to the vibrant vines, the fabulous Fergie is all about singing and sipping. The super-cool momma and music-maker is also the owner of the 6-acre boutique winery Ferguson Crest, located in Santa Ynez, CA.

According to Fodor's Travel, "While the vineyard isn't open to the public, the family does have 'The Crest Club', where members receive bottle shipments in the Fall and Spring and access to limited edition bottles autographed by the artist herself, among a list of other benefits."
Naturally, one of Fergie's blends is aptly named, "Fergalicious." It's a mix of Syrah, merlot, grenache, and cabernet sauvignon. With a 92 point rating from Wine Enthusiast, it appears as though Fergie is just as talented in the field of wine making as she is in entertainment!
Ciccone Vineyard & Winery - Madonna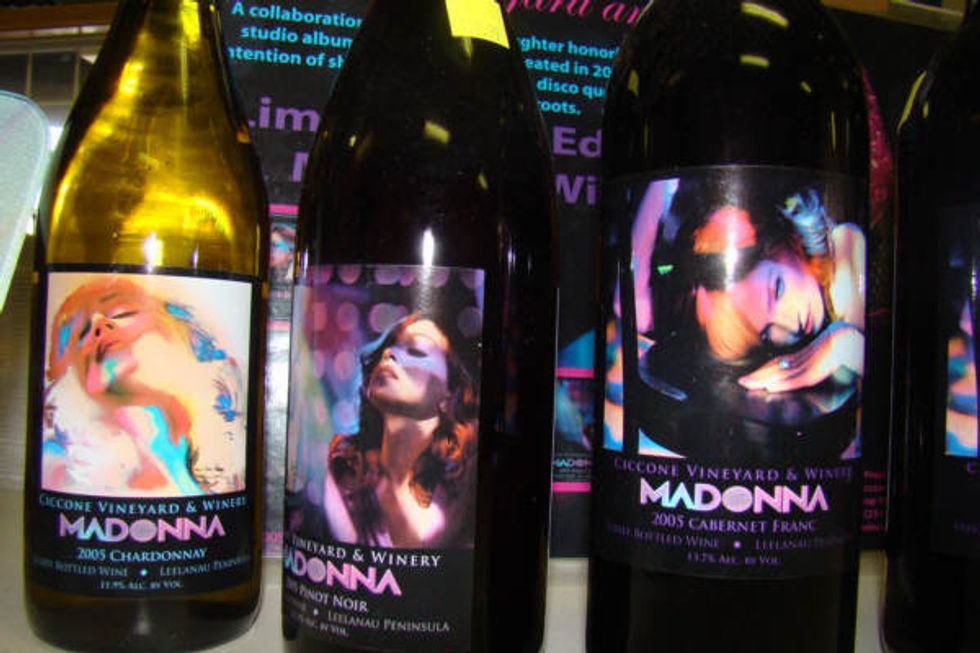 Madonna mybaycity.com
Madonna is never one to stop pursuing her passions, so why stop at the stage? Surely "Madge" loves a nice merlot, but why buy a bottle at the wine shop when you can produce your own wine?

The 14-acre Ciccone Vineyard & Winery is co-owned with her father, located in northern Michigan, and is billed as "one of northern Michigan's most unique and picturesque wineries." Would Madonna have it any other way?
The winery's tasting room is elegant and elaborate and they even cater weddings. Wouldn't it be nice to have Madonna officiate your "I dos" or at least perform "Like a Virgin" at the reception?
LVE – Legend Vineyard Exclusive – John Legend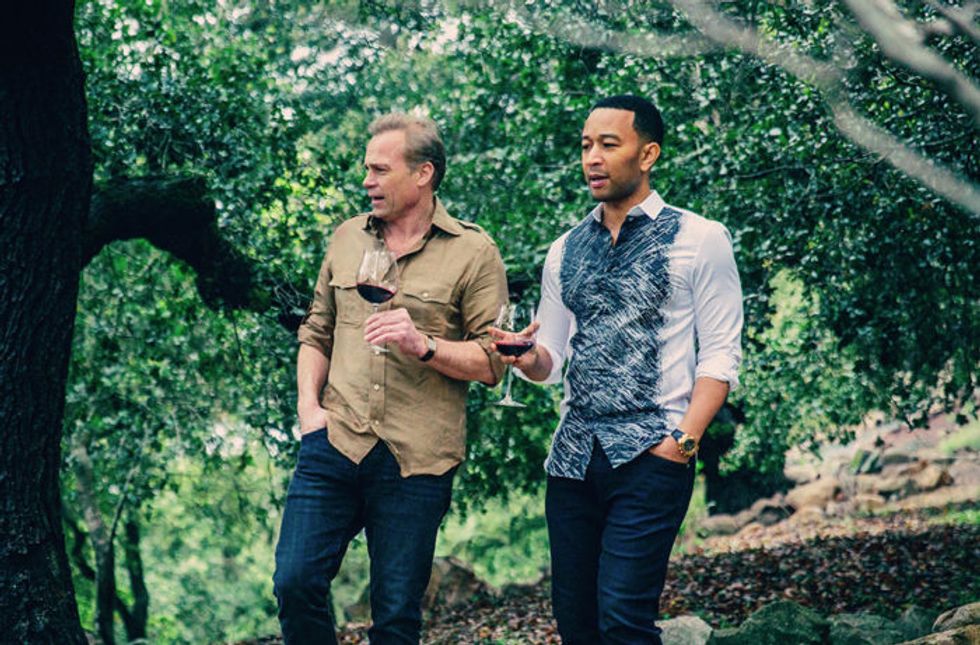 John Legendwinemag.com
Is there anything this man can't do? From a super-successful music career to a doting dad to a hubby of a hottie to a winery owner, the incomparable John Legend is surely a man-of-all-trades, with talent that is through the roof and a taste for wine that's a smooth as his vocal stylings.

Hiswinery is in partnership with Raymond Vineyards based in Napa Valley. As described by the company's website, Legend's wines are, "A unique series of rich, soulful and complex notes inspired by true love." Are we talking about Legend's music or his wine?
Barrymore Wines (Carmel Road Winery) – Drew Barrymore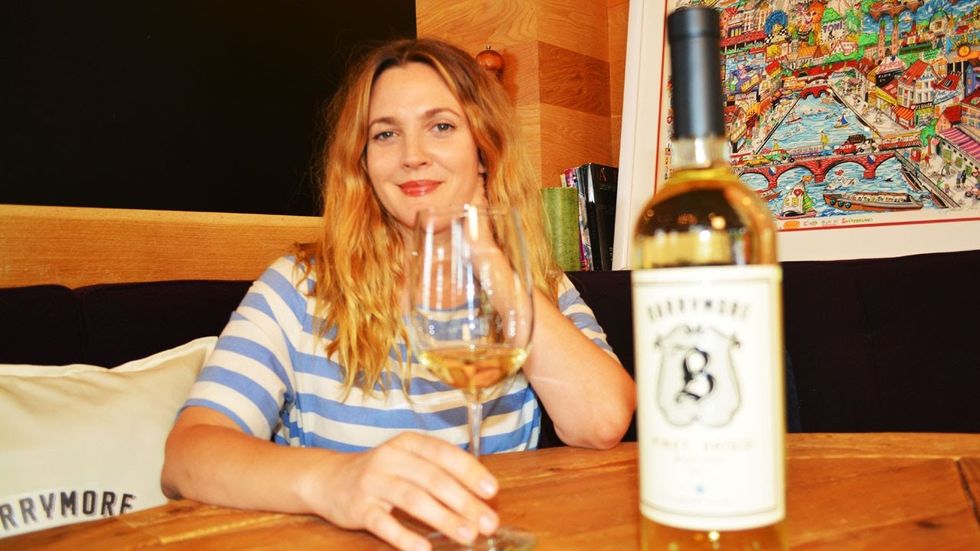 Drew Barrymoreyoutube.com
From child star to winemaking woman, Drew Barrymore is as enthused about the movie biz as she is about grape growing. Her Barrymore Wines, produced at Carmel Road Winery in Monterey, CA, proves that the actress' talent is diverse and divine.

The winery notes, "A fan of crisp, fruity white wines, Barrymore has created a wine that is perfect for sharing and making memories around the table."
Her easy-drinking collection is comprised of a pinot grigio, a pinot noir, and blended bottle. Stop by the breathtaking spot and you may just catch the fun-loving lady enjoying a glass herself.
Dave Matthews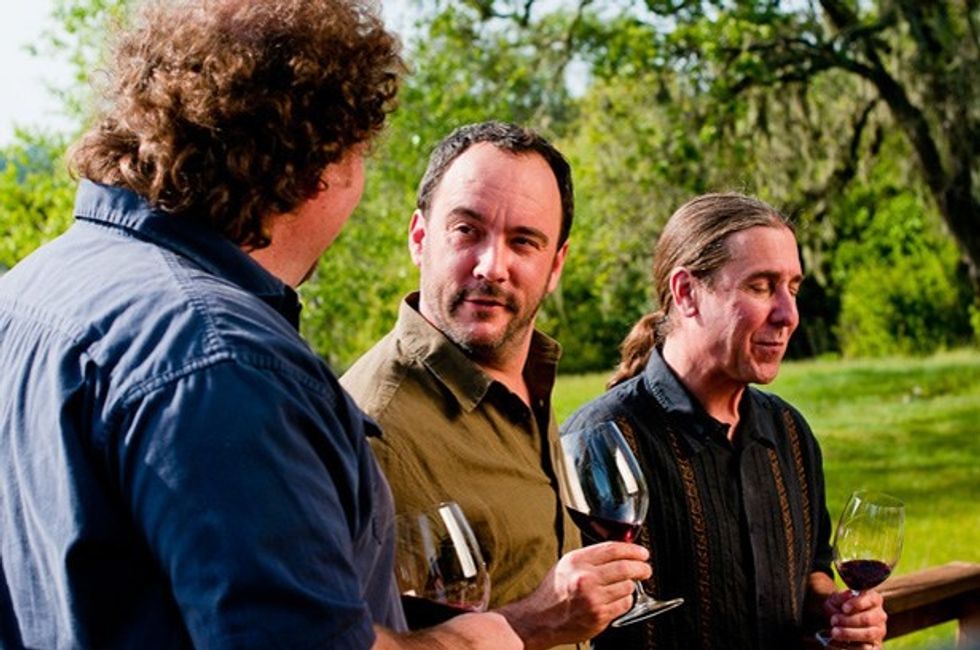 Dave Matthews bustedwallet.com
His band is legendary and his fanbase is phenomenal, so why not take the hype and bottle it up, so to speak? Mega-musician Dave Matthews can surely pump out catchy tunes, but who knew he was a winner in the wine business too?

He owns Blenheim Vineyards, located on a farm in Charlottesville, VA. Since 2000, the eco-friendly winery has been creating delightful wine, hosting events, offering tastings, and more. Matthews' collection is comprised of both reds and whites, each bottle as exciting as the man himself. The only thing that makes listening to his music any better is enjoying it with a friend and a couple of glasses of Blenheim's wine.
Cheers to celebs who make wine even more wonderful!