The Hoboken real estate market for a three-bedroom apartment is a wild scene. You basically have to knock down the door of the current tenant with thousands of dollars in hand and beg on your hands and knees to get the place you want. It's a dog-eat-dog world.
Not only does everyone and their mother want to live in Hobo due to the proximity to New York City, it's the location of Stevens Institute of Technology. So, you're also battling incoming students for housing alongside commuters and college grads.
The bottom line is: when looking to rent in Hoboken, NJ you gotta be ready to go. Something I was not when I decided to apply for an apartment with a move-in date only three weeks away.
But we had no other option. It was the last affordable option or nothing at all. I mean, was I really expecting to be approved anyways? Nothing's ever that easy for me…


Until it was. We were approved for an apartment. Move in date is threateningly soon. I have to shell out thousands of dollars for first, last, and deposit. But that's not all - I have zero furniture.
I think even $400 is a lot for a couch, so imagine my horror when walking into a brick-n-mortar furniture store. I can't go into Pier 1 Imports and blithely say "give me one of everything."
Here in the day-and-age of TikTok - when everyone's a self-proclaimed interior designer extraordinaire - I've learned that I, too, could be one if I were funded properly. However, people have to make sacrifices, and I will nab that cute, trendy apartment if my life depends on it.
So what if I have to eat instant ramen for the next decade, my apartment will look charming. You will envy my avant-basic aesthetic. But how do I fully create the room of my dreams - Paris vibes, neutrals with dusty pink pops of color, a touch of Old Hollywood Glam - with no ready cash?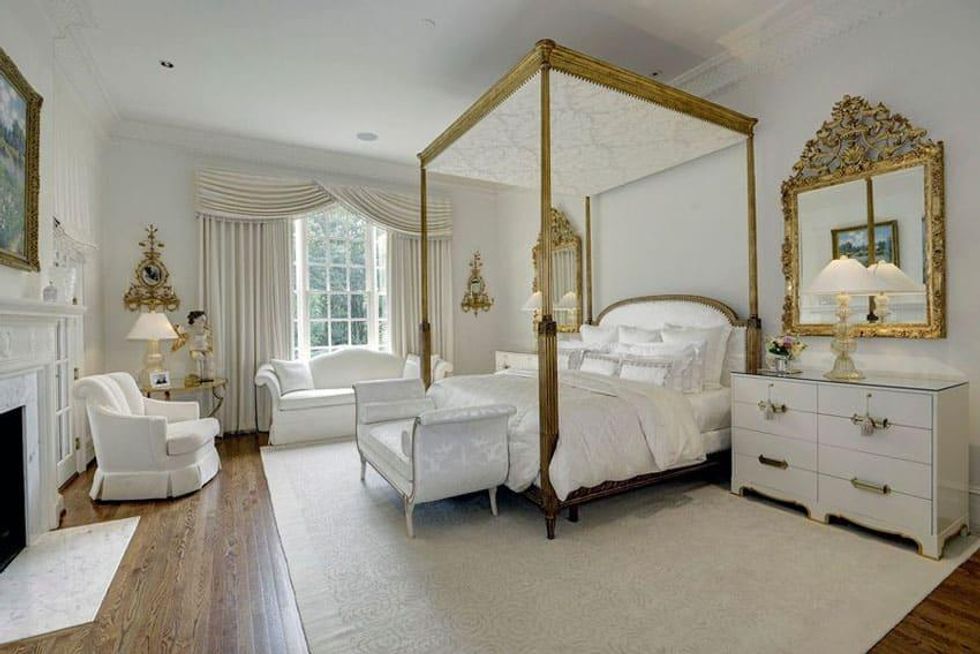 The answer is secondhand shopping and dupes. Look, Anthropolgie has the best home decor on the market for a trendy gal like me…but there's absolutely no way I can afford the viral Gleaming Primrose Mirror for $800. It goes against my beliefs to spend that much on something that shows me my imperfections.
When you're ballin' on a budget, Facebook Marketplace is the place to go. It's a bunch of desperate people with the best decor trying to get their furniture and knick-knacks off their hands pronto.
No waiting for shipping if you don't want to. A pink velvet couch that doubles as a futon is $25 as opposed to the normal $600, just because the seller can't schlep it with them. I just bought a cute metal bed frame for $40.
You can fill an entire kitchen with utensils, pots and pans, espresso machines, and more for under $300. Bargain and barter until your heart gives out. It's a magical place that has saved my wallet big time.
Some of the best couches I've seen are free and, somehow, devoid of flaws. Yeah, buying new furniture guarantees cleanliness and longevity, but I'll definitely find the same result at an 80% discount on Facebook Marketplace.
You don't have to settle for an ugly, uncomfortable couch because it's the only one you can afford. Facebook Marketplace is here to help.
Another professional tip is to find out what stores are having sales. Bed, Bath, and Beyond just had a 20% off your entire purchase sale, so I saved over $400! Plus, their coupons never expire, if you can get your hands on them.
Liquidation stores like Turn 7 - Target's rejects - had a TV entertainment center for $30. Woot - Amazon's online clearance - has new deals every day that can save you money on speakers, kitchen items, furniture, and more.
I spend hours on Pinterest seeking aesthetically pleasing photos and then print my own through Walgreens Photos. It totally saves money on posters. I get my frames and other little items at the local dollar store.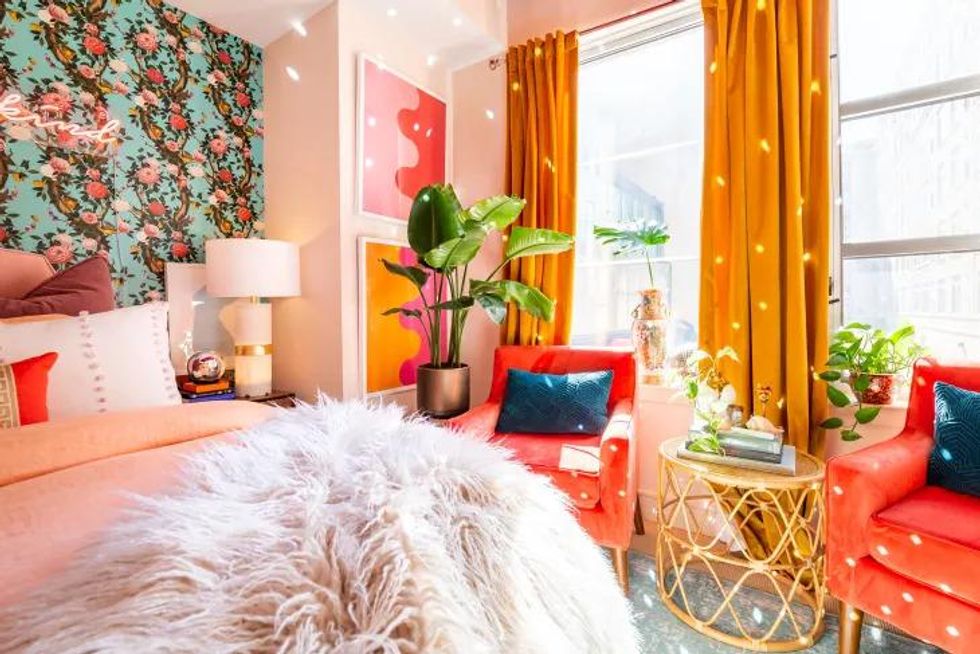 It's all about staying vigilant. If you see something, say something. Search Interior Design and TikTok's algorithm will help you out and may even suggest stores in your area without you asking. People love sharing new sales over the app. Nowadays, there's no gatekeeping anymore. So if you find something you like, you're bound to find its origin.
It's still penny-pinching season. I'm searching my couch cushions for any spare change I can get. But I am sleeping better at night and my blood pressure has gone down significantly since realizing I don't have to spend a million dollars on my new beautiful, cute, charming home.
Although I considered a GoFundMe so my roommates and I wouldn't have to sleep on the floor, we're now living the life of luxury thanks to Facebook Marketplace. I guess we might have to thank Mark Zuckerberg for something…