New York City can feel like a giant money sink. Everything is expensive, from rent to food to public transit, so it's important to save money where you can. If you know where to look, you can stretch your hard-earned dollars a long way, even in New York. So next time you want to drown your money troubles in alcohol, check out this handy guide to watering holes that won't compound your problems.
The Commodore
366 Metropolitan Ave, New York, NY

Located in Williamsburg, The Commodore offers some of the best cocktail prices in the city. For only $7 or $8, you can get inventive, fruity, and highly alcoholic drinks with tiny umbrellas. It's known to get especially busy during the weekend, so try to plan your visit beforehand.
169 Bar
169 E Broadway, New York, NY

One of the trendiest dive bars in New York, daily happy hour deals include $1 off cans of beer and $3 for a beer and a shot. That means you can get thoroughly sloshed for under $10. It's a popular spot and always full of the kind of people you'll love chatting with while you're drunk.
Crocodile Lounge
325 E 14th St, Stuyvesant

The only thing better than getting absolutely trashed on your birthday is getting absolutely trashed on your birthday for free. Which makes Crocodile Lounge one of the best birthday spots in the city because if you make a birthday reservation in advance, you get free beer and well drinks all night. The rest of the time, they give you a free slice of pizza with every drink you buy.
Jimmy's Corner
140 W 44th St, New York, NY

If you've ever wondered whether or not New York City still has any old-timey neighborhood dives with prices to match, wonder no longer. Jimmy's Corner, which has been owned by the titular Jimmy for who knows how long, is still in business and always full of regulars. The prices haven't risen in decades, meaning you can get $3 to $4.50 drafts whenever you want.
Royale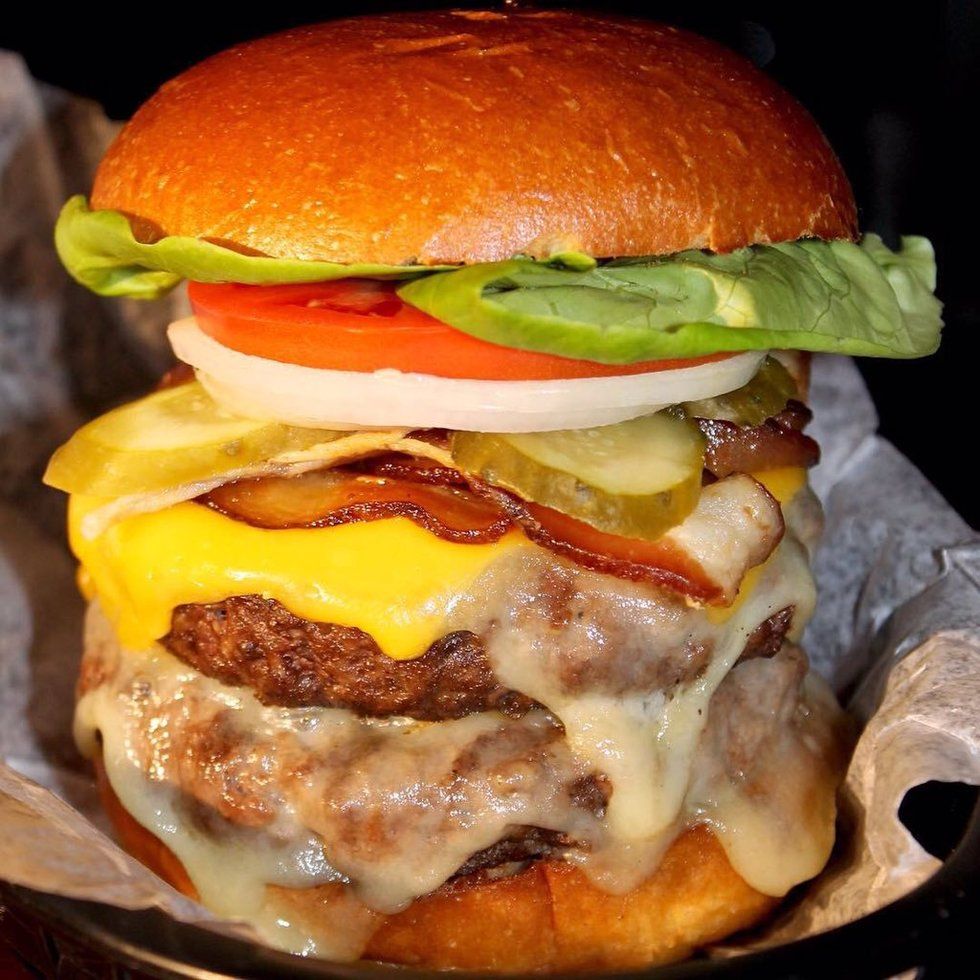 Royale Bar (@RoyaleBar) | Twittertwitter.com
157 Avenue C, New York, NY

Royale is easily one of the best hangout spots in New York. The restaurant features a big, open-air patio where you can drink $3 draft beers during happy hour and $4 to $6 beers the rest of the time. If $3 beers weren't already a good enough reason to swing by, Royale also serves thick burgers that make the alcohol taste even better.
Ten Degrees
121 St Marks Pl, New York, NY

Offering one of the best deals in New York, the Ten Degrees wine bar has a 2 for 1 drink special every day before 8pm. Yes, that includes weekends. They also have half priced wine bottles on Monday nights, and an assortment of tasty small plates to enjoy while you imbibe. Make sure you come early though, seats fills up fast.