Christmas market in Copenhagen/Canon, EOS 500D/Unsplash
It's that time of year when the snow starts falling, decorations are brought down from the attic, far too much money gets spent on presents, and we top our Christmas trees with a shining star. We sing, dance, and drink way too much eggnog, and let's not forget about that sumptuous Christmas dinner.
As a child, the most magical part of waking up on Christmas morning was seeing the inviting presents that were waiting for me under the tree. But as I grew up, traditions and customs became an integral part of the festivities. Like everyone in the world who celebrates this holiday, I have a few traditions of my own — watching the Grinch on Christmas Eve, eating leftover Turkey sandwiches until the new year, and dressing the dog — and myself — in matching Christmas pajamas.
My traditions aside, here's a fragment into how a few other countries celebrate the festive season:
Norway: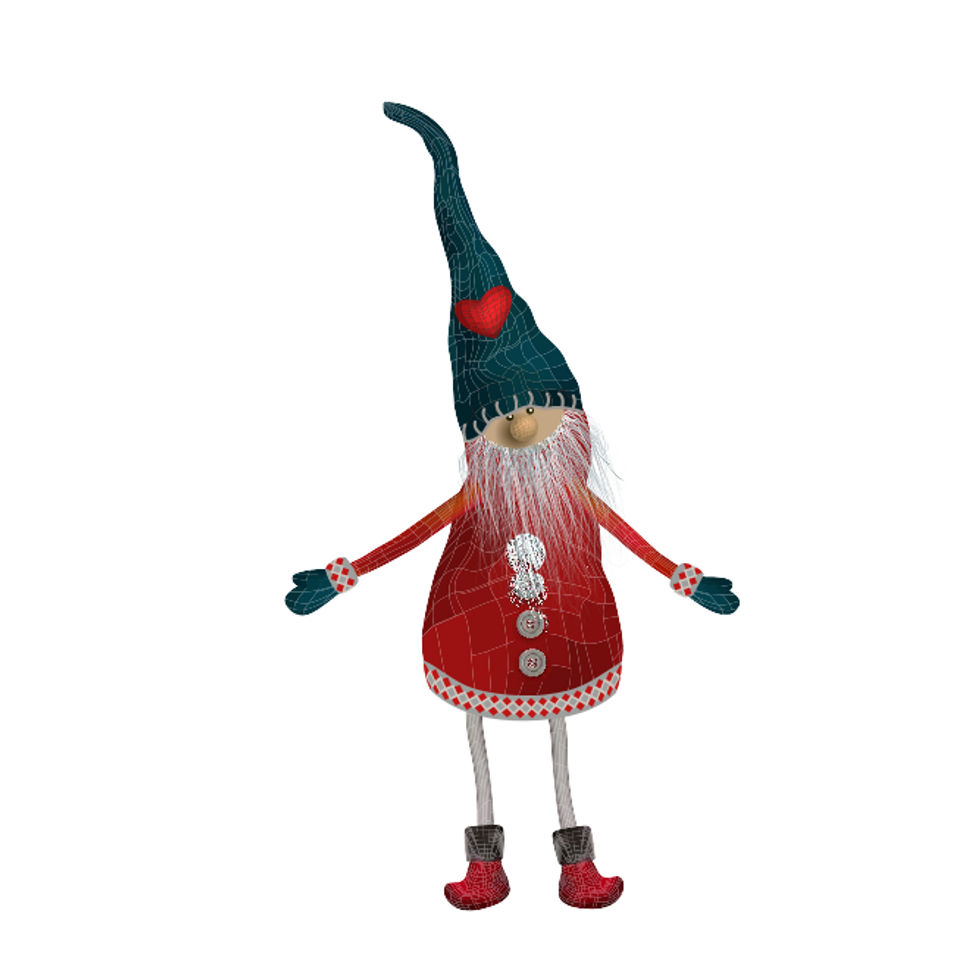 The Christmas Elf, or Scandinavian folk characters — Nisser in Norway and Denmark, Tomtar in Sweden or Tonttu/Tomte in Finnish. Vector illustration isolated on white/SMSka/Shutterstock
In Norway, Christmas starts early. So the decorations go up in late November. During the time of advent — the four consecutive Sundays that end before Christmas Eve — the Nordic people host tons of julebord parties, which are basically pre-Christmas celebrations. Who wouldn't love that?
The 23rd of December is also known as Little Christmas Eve when the whole family decorates the tree together, bakes gingerbread, and wolfs down a lovely warm rice pudding — risengrynsgrøt — which is flavored with cinnamon, sugar, and butter. Hidden in one portion is an almond, and if you find it in your portion, you win…a pig made of marzipan…YUM.
In Norway, Christmas Eve is the biggest day of the year. There's a mischievous Christmas elf called Nisse. She's a white-bearded, red-wearing spirit of the winter solstice whose reminiscent of Santa Clause.
Denmark: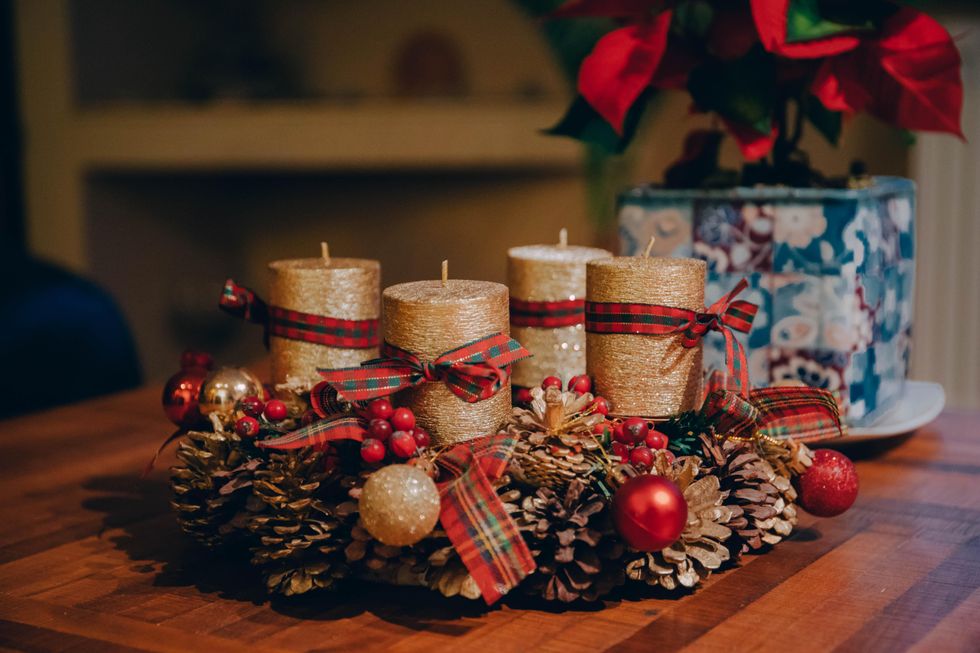 Advent Candles/ Canon, EOS 6D Mark II / Unsplash
Like all the Scandinavian countries Christmas in Denmark kicks off with Advent. During this time of the year, a candle is lit each Sunday, and the calendar candle — which has 24 marks on it and is decorated with fir trees and little fairies in red hats and yellow clogs — is lit once a day until it completely melts on Christmas Eve.
Danish Christmas Seals are world-renowned and have been produced by the Julemaerkefonden charity every year since 1904. These decorations are sold to raise money for charity and often decorate letters and stamps. When it comes to food, apart from the delicious roast, Christmas morning involves cupcakes called ableskiver, that are served with hot syrup or honey jam.
Israel/ Palestine: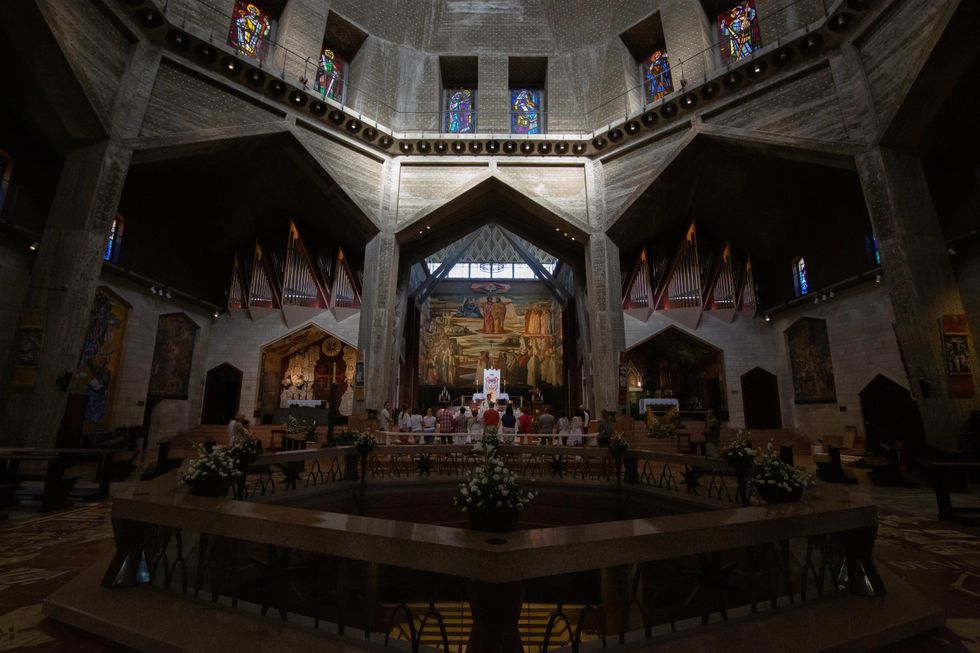 The Church of the Annunciation, Nazareth, Israel/ Canon, EOS 5D Mark III / Unsplash
Wondering what Christmas in the holy land looks like? Well, there's the usual tree lighting and masses but the Nazareth parade is when the celebration truly kicks off. Leaders and priests walk the streets of the city from 3pm on December 24 and make their way to the Basilica of the Annunciation until fireworks finish out the night.
Tourists get baptized in the River Jordan and enjoy taking in the holiday at the birthplace of Jesus Christ. You can enjoy a traditional
Christmas dinner
like the Old Testament with lamb, beef or goat, along with
mamoul
, which are butter cookies filled with
ajweh
(date paste).
France: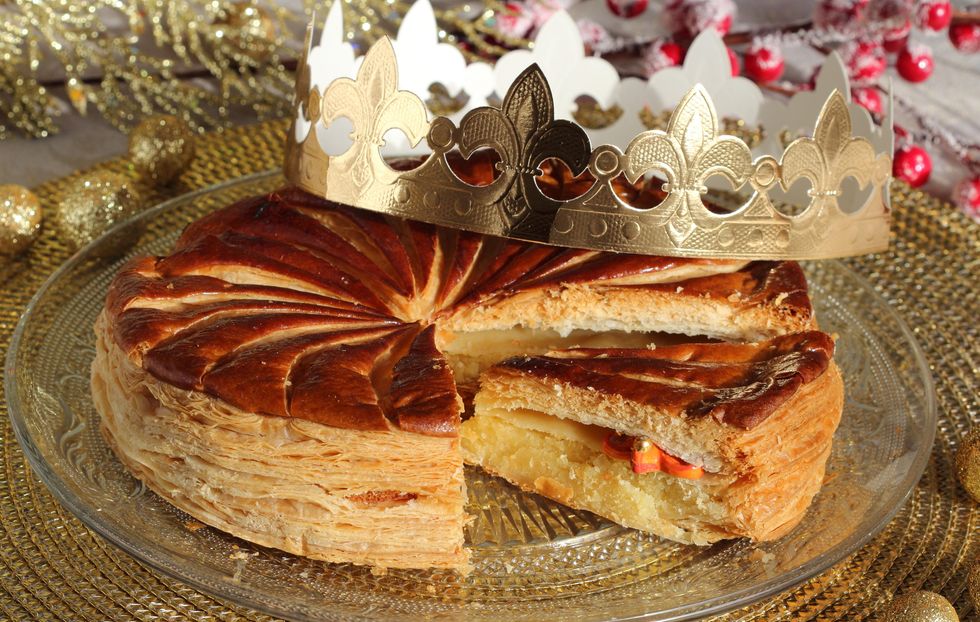 French traditional epiphany king cake named Galette des rois with a golden paper crown and one small porcelain charm inside/Aygul Bulte/Shutterstock
When it comes to tradition, French Christmas markets go all out. Try the marchés de Noel where you can pick up some of the best festive treats and decorations. Each home in France has a range of different decorations, from a few simple lights to gigantic blow-up Santa's. But the one thing in common is the crèche, or Nativity scene — but it includes the villages in addition to the traditional manger scene. I'd love to pick up a few of these figurines from the markets.
Then there's advent calendars, Yule logs, the midnight mass. But the finest French tradition is Fête des Rois, or the Three Kings' Day, which includes a king cake — that sometimes arriving with a crown on top. This flaky pastry is filled with frangipane and a fève (tiny baby figurine) was baked into it. Whoever finds the fève in their slice gets to be the king or queen for the day. So much fun strutting around with a crown on your head — you'll totally feel like a Royal!
Ireland: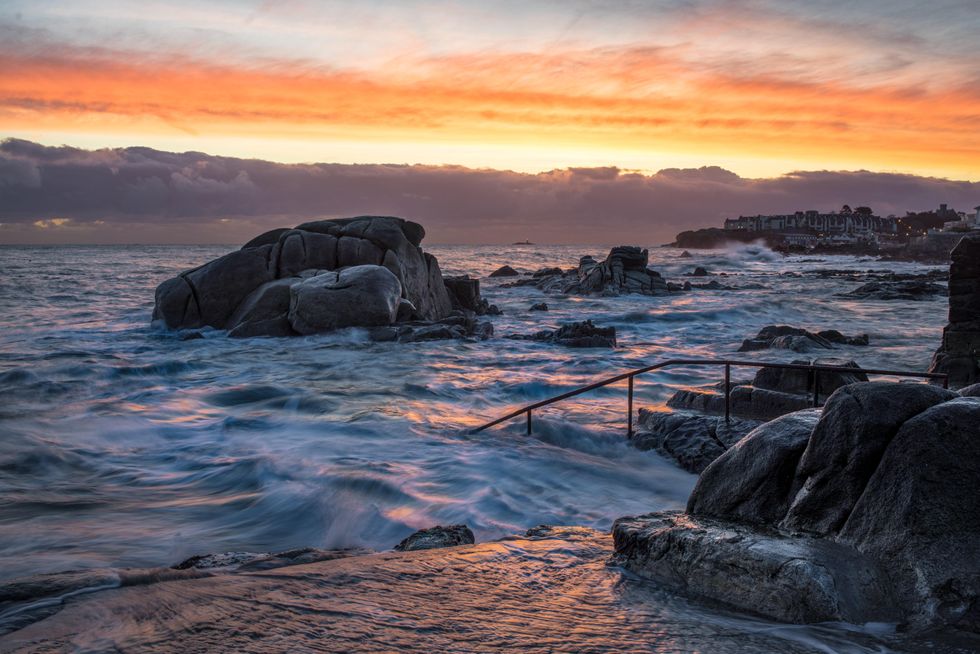 The Forty Foot, Dublin 18, Ireland/SONY, ILCE-7M2/Unsplash
Irish festivities kick off with The Late Late Toy Show, usually on the last Friday of November. A day when the children stay up late to check out all the best toys of the year. It's filled with song, dance, and special guests. This year Emma Watson — best known for playing Hermione Granger — will share a heartwarming video message. It's a huge event that gets the little ones excited about what might be under the tree.
That's not all, the Christmas tree goes up on the 8th of December, the day you're officially allowed to start decorating your house. The tree stays until the 6th of January, known as Little Christmas or Women's Christmas. Traditionally, the women were so busy during the holidays that the men would take up the chores while the women join their pals in the local pub.
You can't truly be Irish without savoring a few festive pints, especially on Christmas Eve, it's a wonderful way to catch up with friends who have moved away. And then there's the Christmas morning swim — something I've never had the courage to try. During these icy mornings, families meet up to take a dip in the ocean together, generally in the
forty-foot
South Africa: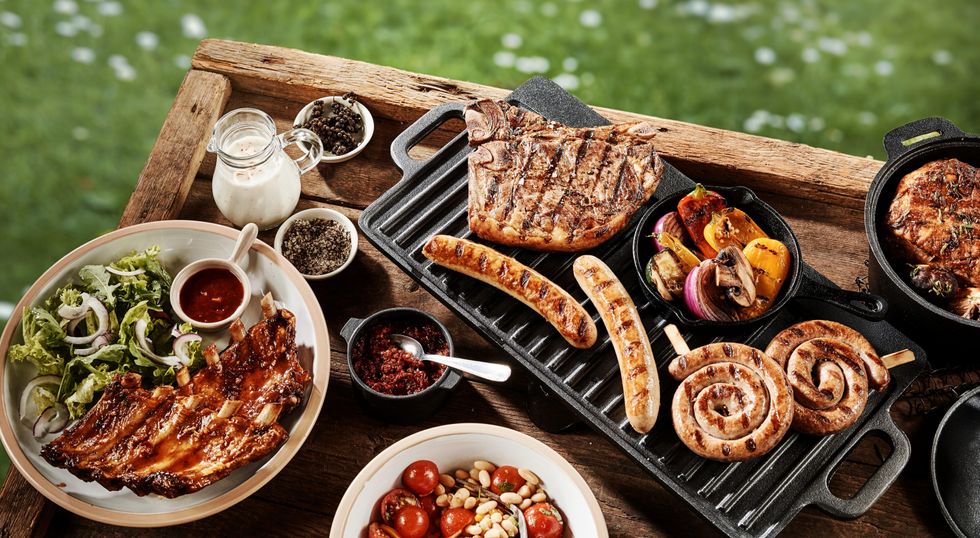 Assorted foods on a rustic timber table during a gourmet outdoor barbecue/stockcreations/Shutterstock
A South African Christmas is slightly different. For one thing, you can wear Christmas shorts. That's because the holiday arrives right in the middle of their summer season, so it's extremely hot. Although they cannot have actual trees, South Africans adapt with replicas and festive lights.
The best part of a summer Christmas — besides the sunshine and flowers in bloom — is the Carols by Candlelight. This takes place on Christmas Eve when people get together to sing Christmas psalms along with orchestras and choirs. Regarding food, the traditional Braai is an African barbecue that must be cooked on a gas grill. It's a massive feast, but the highlight is the boerewors which is a thick beef sausage.
Everyone has their own way of celebrating this glorious time of year — a time to bid
adieu
to the past and welcome the future with open arms and scrumptious food.