The most traveling you've probably ever done has been in front of the same glowing screen that you're reading from right now. With visual culture just about everywhere you turn, the movies are more and more likely to impact where you plan your next international adventure. That's why Tourism Competitive Intelligence, back in 2012, reported that over 40 million people around the world chose their travel destinations based on a movie they saw somewhere. But that doesn't mean you have to be waiting in line at King's Cross in order to try crashing into Platform Nine and Three-Quarters. Here's some hotter choices!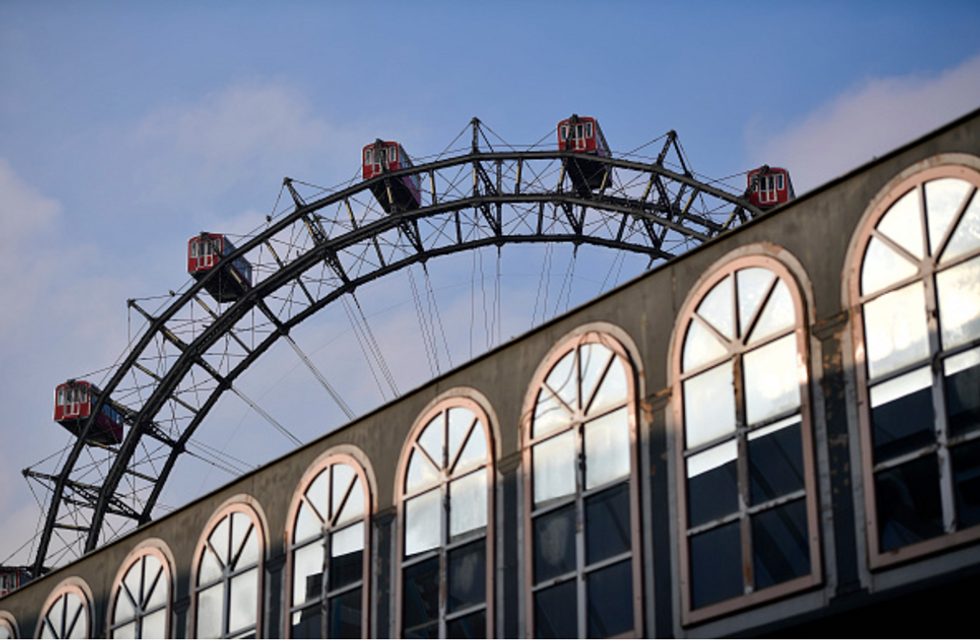 A view of the Wiener Riesenrad (Koerner/Getty)
Vienna, Austria
A tourist capital inside a continent of many, you'll probably feel slightly less lame than you would for gunning right for Paris, Rome, or Berlin. Many a movie director has felt the same, Vienna is something of a movie-perfect version of the Euro-tourist audio-visual experience. Everything from The Emperor Waltz (1948) and The Seven-Per-cent Solution (1976) to 360 (2011) and Woman in Gold (2015) have used Vienna's European aura to sell everything from romance to spy thrillers. Of course, the go-to Vienna classic will always be Carol Reed's The Third Man (1949), written by Graham Greene and starring Orson Welles. Taking place in the city shortly after the Second World War, the movie's most iconic scene is held at the Wiener Riesenrad, an attraction that remains one of the world's largest ferris wheels and that still sits at the entrance to the city's Wurstelprater amusement park. For a more erudite adventure, I would suggest following the route of Jesse and Céline, the romantic heroes of Richard Linkletter's Before Sunrise (1995), who meet in Vienna and wander along the romantically rendered Donaukanal and listen to the poetry of its streets commingling in the evening air. It's all still there.
Bruges, Belgium
A smaller cinematic corner of the continent, the cute Belgian city has been the setting for the convent in the Audrey Hepburn-starring drama The Nun's Story (1959) as well as Martin McDonagh's self-referential hit movie In Bruges (2008), which starred Colin Farrell as a hitman hiding out his crimes. "Why f*cking Bruges," Farrell's character constantly cries, lamenting its quiet streets and plethora of historical buildings, such of the prominently displayed Belfry of Bruges, one of Europe's few remaining medieval bell towers, that stand in lieu of monotonous clubs and bars. All of which are just a short train trip away.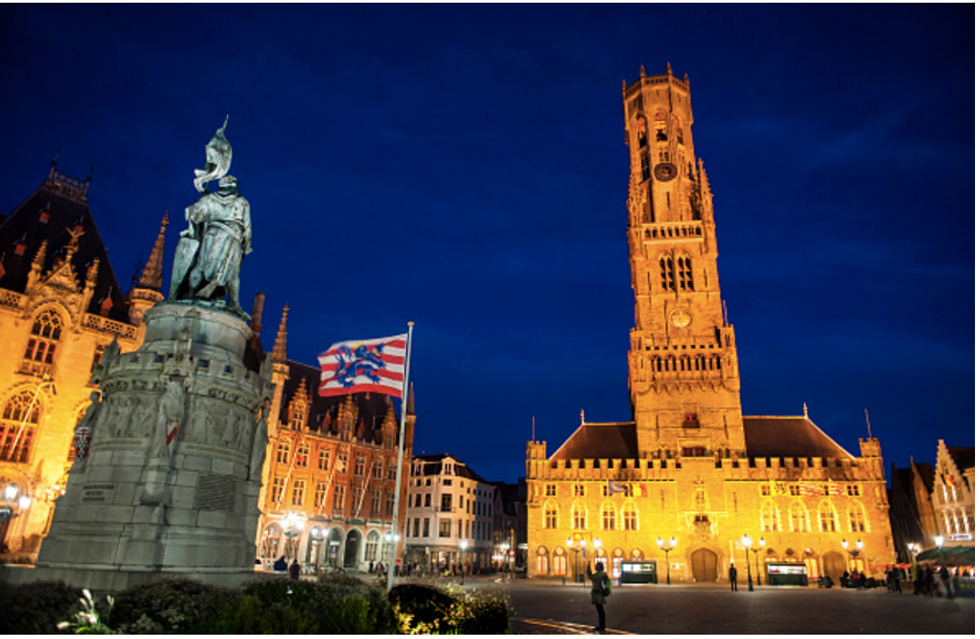 The Belfry of Bruges, at night (NurPhoto/Getty)
Pondicherry, India
On the other side of the world is the world's second most populated country. Pondicherry, a set of coastal cities rich with elegantly-preserved remains of its colonial past diced in between a culture of public bazaars and market stalls that have long been the prize of the esoteric tourist. The entire first act of Ang Lee's Oscar-crashing Life of Pi (2012) was shot in Pondicherry's French Quarter, where Suraj Sharma's titular Pi flirts with shopkeepers and where his father, of course, works at the city zoo―which Lee shot in Pondicherry's famous Botanical Gardens.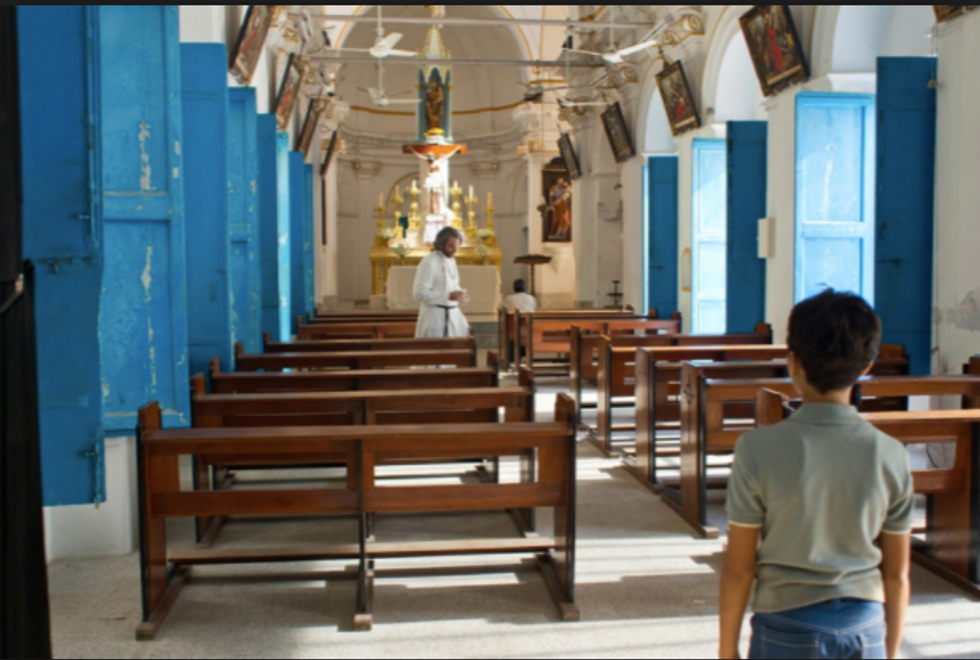 A scene from Life of Pi (20th Century Fox)
Scotland, United Kingdom
A small detour back to the Continent, the glowing green pastures that veer dangerously into jagged cliffs have made a fine backdrop for more than a few spy chases. The small hamlets and grand expanses of spaces have more than opened the land up to the historical imagination, Mel Gibson's turn as the leader of the Scots in Braveheart (1995). Other classics that will make you hunger for the drab but never too dour setting for our hearts and minds include both Skyfall (2012) and almost all the Harry Potter movies. Much of Scotland's lush landscape remains unchanged and easy to pluck out for a tour.
Iowa, United States
Back on our side of the world and not very far away are the glowing fields of middle America, the setting for many an all-American drama shot between its serene and sometimes creepy corn fields―including, of course, Fritz Kiersch's beloved Children of the Corn (1984). Other classics include the likeminded Field of Dreams (1989) or Twister (1996). Kevin Costner's inspirational tale of love and loss, in fact, inspires enough visitors to the otherwise timid town of Dyersville, where a tidy visitors center eagerly awaits believers from around the world.
Bonus: Pittsburgh, United States
Surprised, huh? Well, America's 62nd largest city has been the cinematic face of the American urban experience every since Pennsylvania introduced a tax credit for companies looking to shoot an American street scene on the cheap. Over one hundred and twenty movies have been filmed in Pittsburgh―everything from the Gotham of Christopher Nolan's
The Dark Knight Trilogy
to
The Perks of Being a Wallflower
(2012) and Denzel Washington's most recent adaptation of
Fences
(2016).
Check 'em out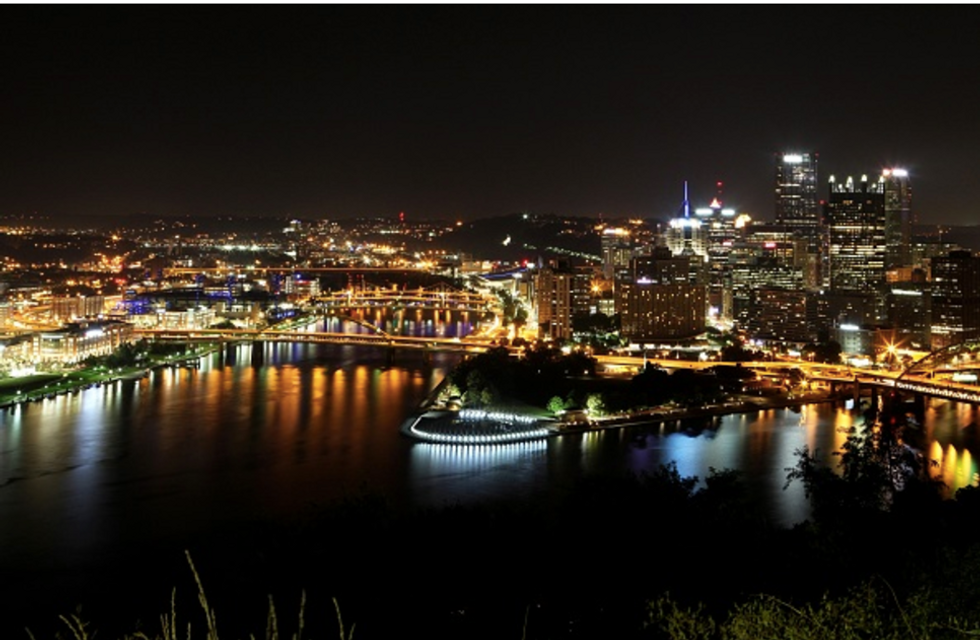 Pittsburgh, at nightfall (Raymond Boyd/Getty)