There's a scientific theory that the more dudes live in an apartment, the messier it gets. Well, no one's written it down yet, but it's absolutely true. Walk into any space that inhabits at least two guys and you could find unspeakable horrors. And sure, some guys are neat! Some are spotless even, but finding a spotless apartment with male inhabitants is like finding the right phone charger in the electronics drawer: it's going to take some time.
If you love your roommates but are tired of living in a virtual cesspool, try Handy. Handy connects you with vetted professionals through a website so efficient, that you can book a cleaner for as early as tomorrow morning. Handy takes into account your needs and schedule to help you find the perfect professional, and you can easily schedule them to come regularly on a weekly, bi-weekly, or monthly basis, so you'll never have to argue with your roommates about cleaning the fridge again.
Here are the 5 most common chronic messes in an all-guys apartment.
A stack of dirty dishes that reaches the clouds.
It's amazing how the towering pile is somehow balancing on one plastic solo cup. A week of "I'll do those tomorrow" will only help create a stack so high, you need a ladder to start washing.
Hair. Everywhere.
The bathroom sink is just a graveyard for dirty, clogged razors. And is that cat hair? Nobody even has a cat in this apartment.
A bedroom so messy, you forgot what color the carpet is.
Marie Kondo would have a field day with all the junk on the floor. Piles and piles of stuff take up the entire floor space, forcing just a sliver of the clutter-free road to snake around the room. Guests walk the clean strip like a tightrope to get from the door to the couch.
Mystery Stains.
Even the mystery gang couldn't solve these. The beige carpet is now a rainbow of possible stains from coffee, ketchup, mustard -- and something neon green.
Something's alive in the fridge.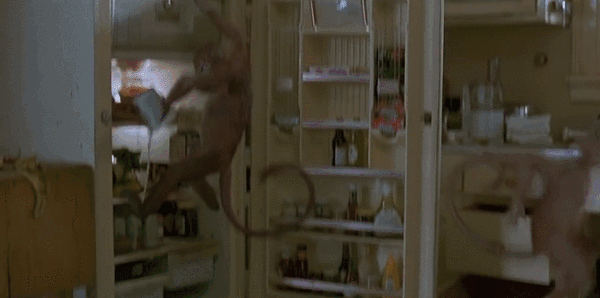 Everyone is too polite or busy to throw out each other's food, so the leftover takeout from 6 months ago has started paying rent. You swear the bottom drawer sometimes moves, but don't want to open it to find out what's inside.
If you encounter one of these disasters every day, you should invest in a Handy cleaning plan. Split between all of your roommates, it can cost less than a case of your favorite beer. You can schedule weekly, or monthly cleanings with a trusted Pro, so your home will be ready the next time your Mom pays you a surprise visit.
* Valid only for new customers and expires 12/31/2020. Customers must sign up for a minimum term cleaning plan that will be charged on a recurring basis. Early plan cancellation will result in a $99 fee. Bookings can be canceled up to 24 hours in advance. Price excludes Handy's Trust & Support fee and is only valid for the first 3 hours booked; additional services and time are extra. Offer cannot be applied retroactively or combined with other offer(s). Visit handy.com/terms for full terms.