Nothing is more important these days than a good cup of coffee.
While heading to your local coffee shop used to be an unforgettable part of your daily routine, a trip to your local roaster may now be the only chance you have to get outside and head to a destination that isn't your living room. While a lot of our iconic coffee roasters had to shutter their doors thanks to the COVID-19 pandemic, many of the best shops in NYC were able to reinvent themselves and stay afloat during this tumultuous time. Here are some of the best coffee shops New York City (still) has to offer.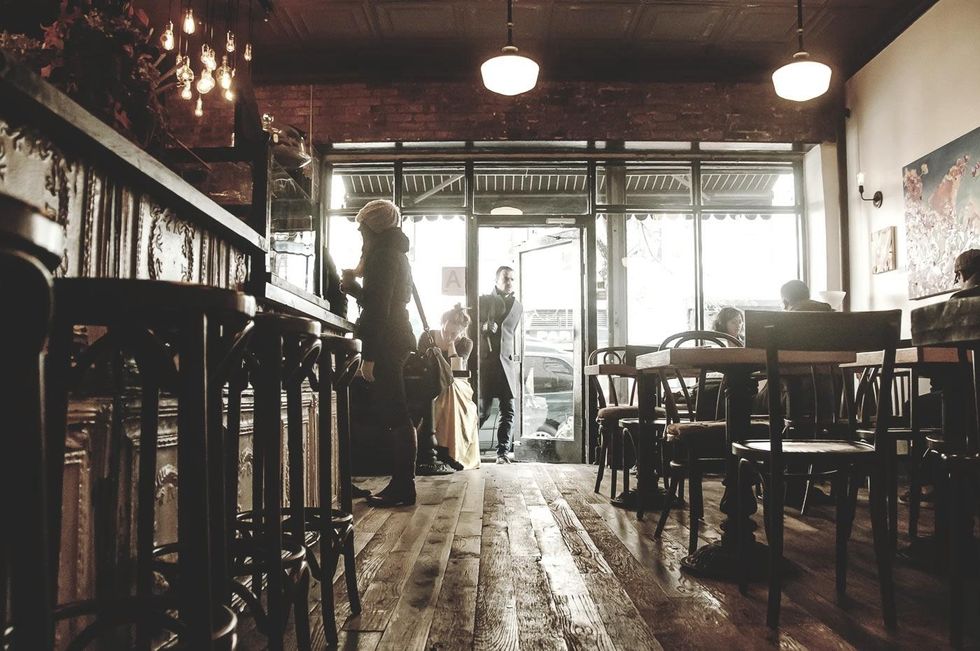 Lenox Coffee pre-pandemic
Lenox Coffee is one of the tastiest coffee shops in central Harlem, and they source their beans locally out of Red Hook and their milk from upstate's Battenkill Valley Creamery. It's cafe is bright and open, and its petite menu of breakfast and lunch items are savory and delicious. As for the pastries, they're sourced from a handful of local bakeries, as well. The spot also sports an outdoor patio that is still open and alive for those who need a change of WFH scenery.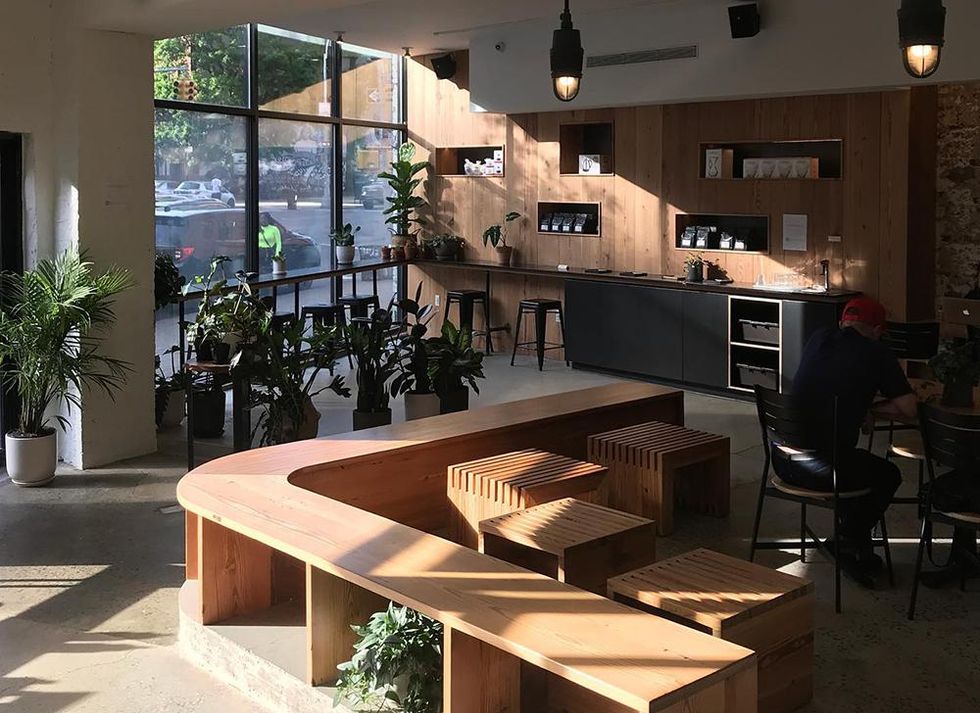 Plowshares coffee
A lowkey city favorite, Plowshares recently announced that they have reopened thier original coffee shop on Broadway. While the coffee is to die for, the pastries deserve just as much acclaim. The selection remains minimal, but it is impossible to steer wrong, as they're all made by the James Beard-award winning baker Bien Cuit.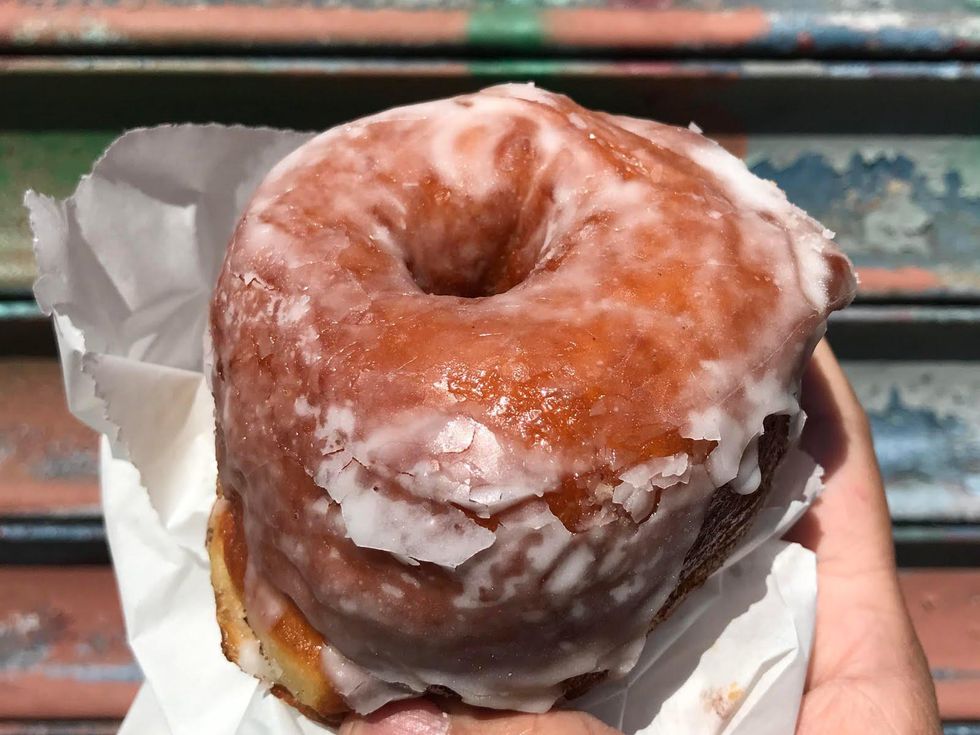 Super Nice Coffee and Bakery
Their sweet specialty drinks have made a name for themselves over the years simply because they're so dang tasty. The caramelized brown sugar and dulce de leche latte is a must-have, and their rotating pastry selection is equally as delectable. Some favorites lately have been their gooey cinnamon rolls, their crumbling almond croissants, and their guava-cheese danishes.
Kinship Coffee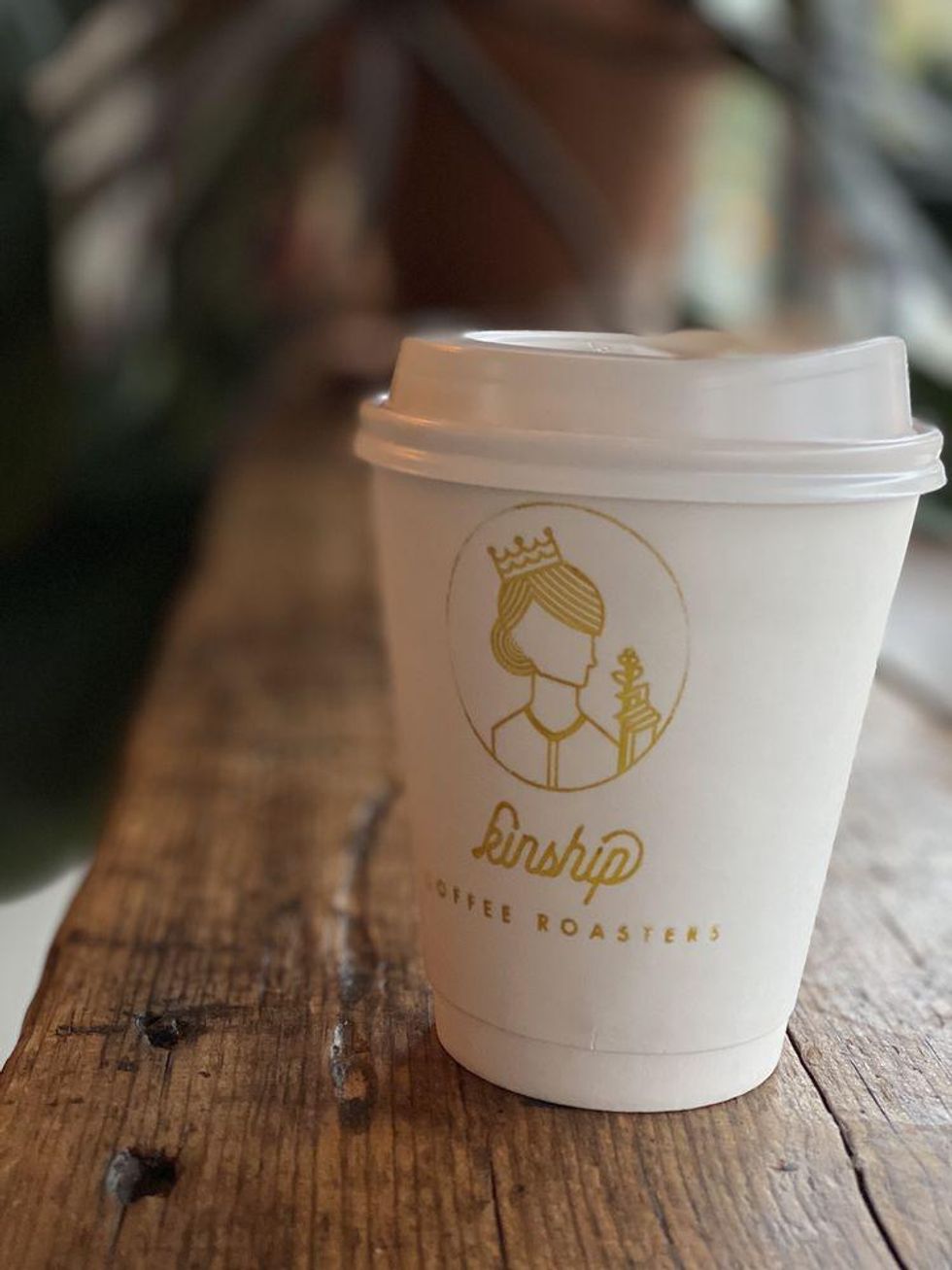 Kinship Coffee
Located in different locations across Astoria, Kinship Coffee focuses on precision and nothing else. Their light-roasted concoctions are salivating and are imported from the extremely popular Portland, Oregon roaster Heart. Kinship Coffee was one of the coffee shops that completely switched gears to stay afloat, delivering both 32 and 64-ounce growlers of their amazing cold brew, as well as bags of fresh coffee.
Variety Coffee Roasters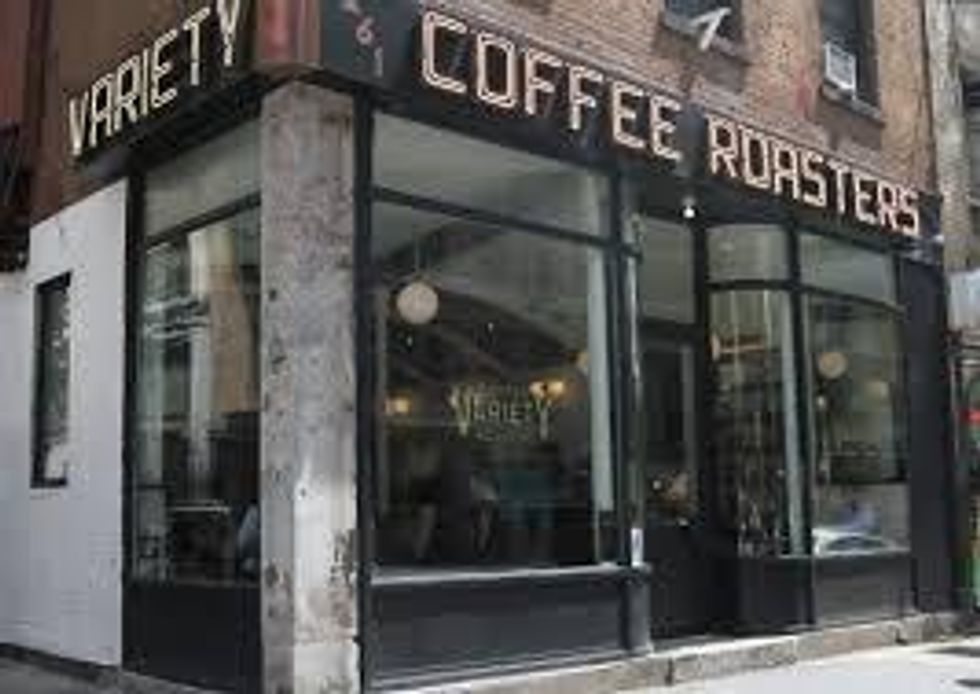 Variety Coffee
This popular Bushwick chain has taken New York City by storm the last few years. Advertised as no frills, quality coffee, Variety has been a go-to pit stop for New Yorkers constantly on the move. A small selection of pastries and richer roast options may ironically be a bit limiting for those in search of variety, but with locations in UES, Greenpoint, Williamsburg, and of course Bushwick, Variety can guarantee an amazing cup of brew at any time of day.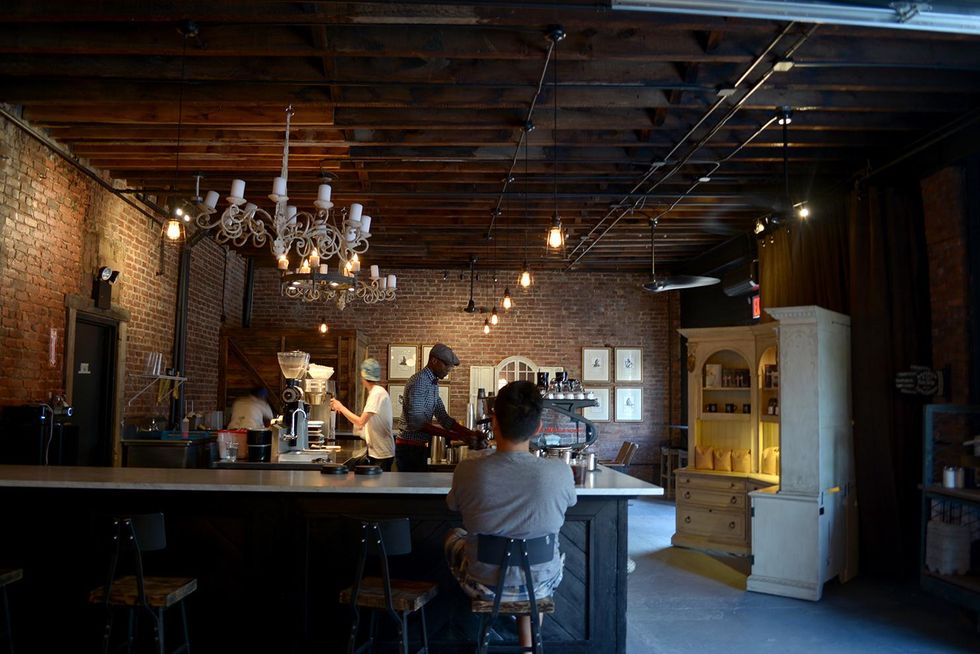 Sweetleaf Coffee
For Queens locals, Sweetleaf is a sophisticated coffee brand perfect for those serious about their morning joe. While any of their signature beverages are worth trying, they offer two unique iced drinks that make this cafe stand above the rest. The Rocket Fuel is cold brew, spiked with maple syrup, milk, and chicory. The Voodoo Child is a Vietnamese-style iced coffee, curated with condensed milk. They also offer beers and serve drinks until 6, for those looking for a happy hour pick-me-up.