80- and 90-degree temps aren't for everyone. While most folks can't wait for summer to sizzle, there are those who prefer feeling cool and comfortable year-round. If you are not into frying at the beach or your "bikini body" isn't something for public consumption, check out these summer vacation spots for those who can't stand the heat.
Seattle, Washington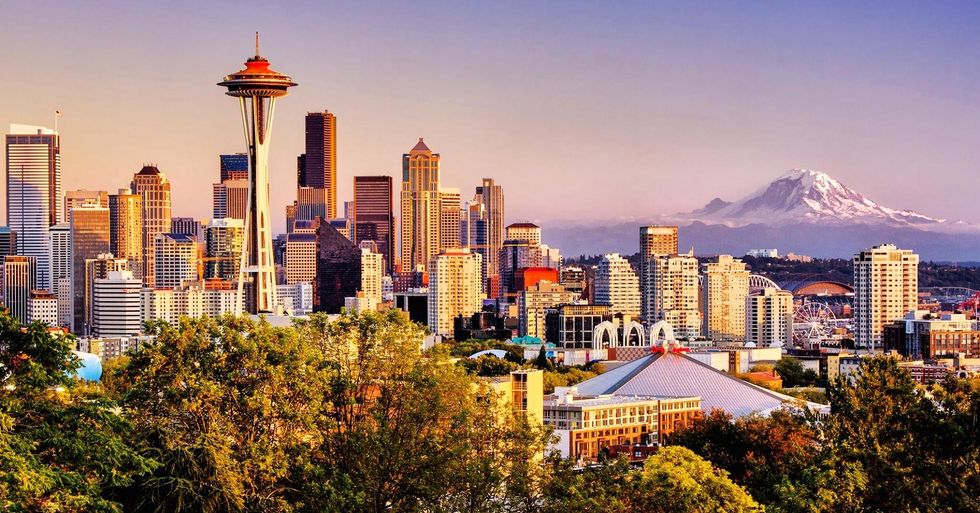 Seattleheritageschoolofinteriordesign.com
Head to the West Coast for mild weather even in the middle of summer. As per Smarter Travel, "Seattle's moderate temperature and cloudy days make it one of the best cool temperature vacation spots for those who want to avoid the sun (and heat)." What to do? There's plenty. Visitacity shares, "A view of Seattle from the sky is what you get at the Space Needle. From there, go and check the exhibits at Chihuly Garden and Glass and Olympic Sculpture Park. Get down to some shopping at Pike Place Market or take in Seattle's history at the Asian Art Museum. End the tour with a visit to Kubota Garden."

Manchester, VT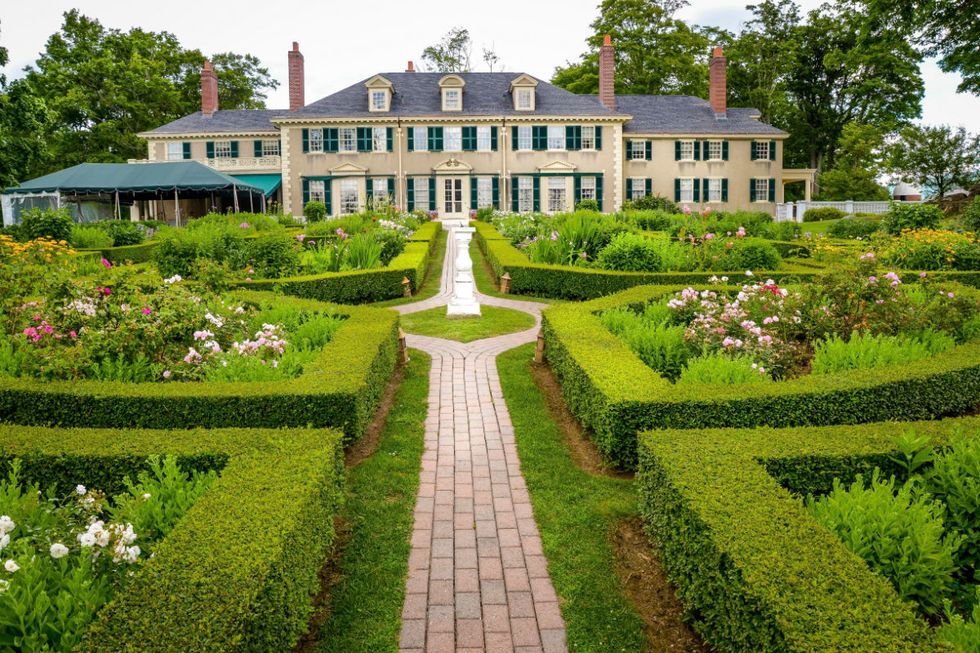 Manchesternorthcountryreflections.com
Relax and unwind in temperate Vermont, where the summer months are comfortable, and the attractions are plentiful. According to Smarter Travel, "The nearby Bromley and Stratton mountains translates into cool, shady days in Manchester, Vermont—perfect for alpine slides and Bromley fun zone zip lines in the summer. Plus, there are plenty of shady hikes at Equinox Mountain." If you are into the arts, "Southern Vermont is home to some of the state's most popular cultural attractions," notes Manchester Vermont's website. And "foodies" will enjoy the fresh farmer's markets too.

Cannon Beach, Oregon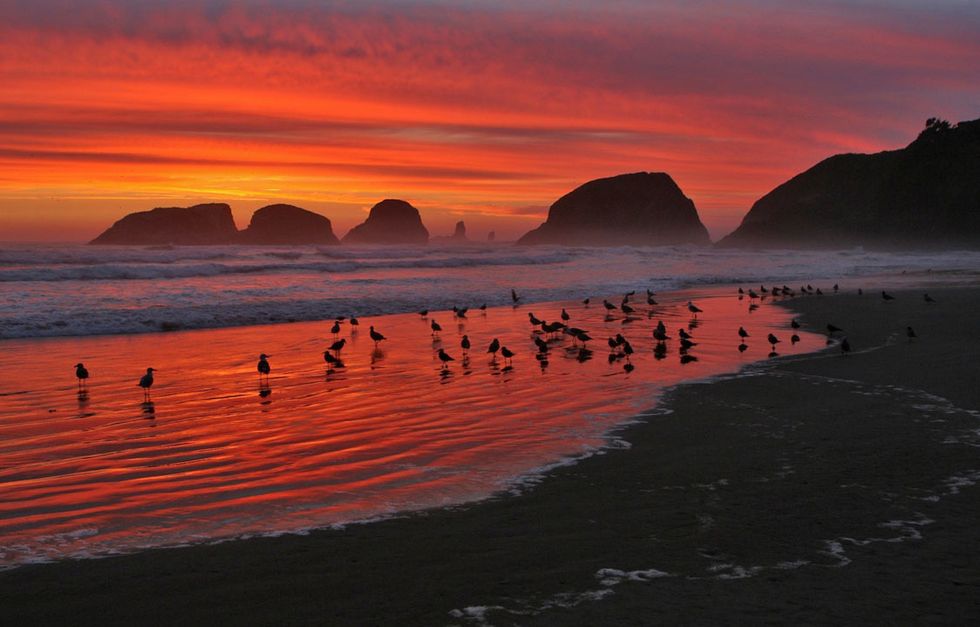 Cannon Beachcblighthouseinn.com
"With an average high of 53 degrees year round, the perpetually cool weather at Cannon Beach is perfect for those who prefer to wear jeans and long sleeves year round," according to Smarter Travel. As per Trip Savvy, "Anyone who loves wild nature will be thrilled with the great beach access, hiking trails, and rugged scenery. Cannon Beach's quality art galleries, high-end hotels, and superb restaurants will appeal to couples looking for a romantic getaway. Families will enjoy the sandy beaches, picnic spots, and fun shops." National Geographic Magazine named Cannon Beachone of The World's 100 Most Beautiful Places, so no matter your temperature preference, it's a spot worth seeing.

Victoria, B.C., Canada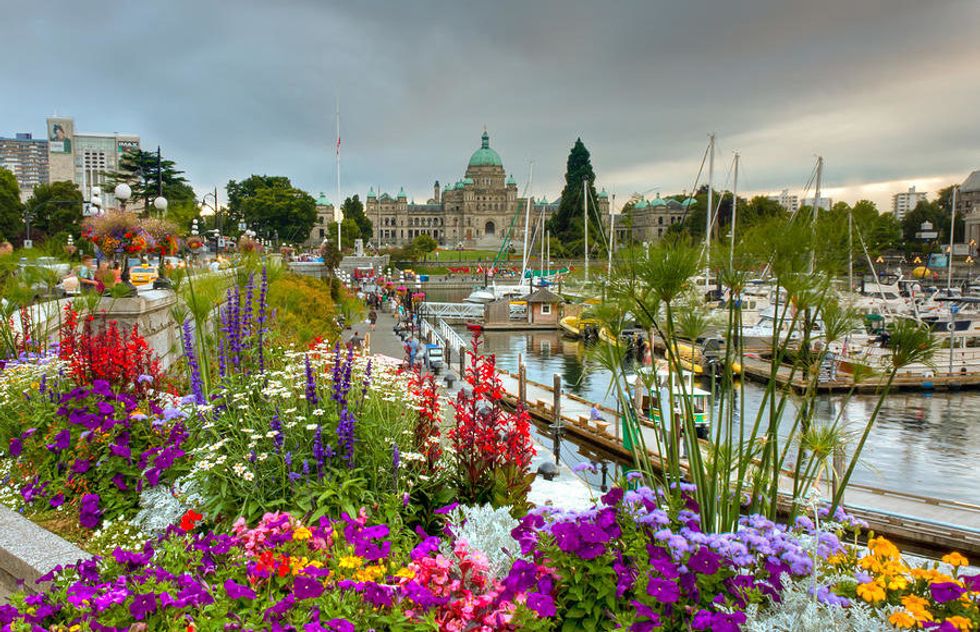 Victoriavictoriarealestate.ca
Our neighbors up north welcome visitors seeking a summer getaway that's not too hot but full of fun. According to The Street, "There are a lot of great things to do in Victoria and on the ocean. Victoria is teeming with architecture dating back to the 1800s and strong floral scents emanating from Beacon Hill Park, Butchart Gardens, and other plots in the 'City of Gardens'. The inner harbor has sweeping views of the Olympic Mountains, but the best street scenes belong to the city's Chinatown, the second oldest in North America behind San Francisco's." Some additional things to do in Victoria? U.S News & World Reportrecommends, "Hike through Goldstream Provincial Park or enjoy a ferry ride to nearby Sooke (and keep your eyes peeled for whales). Just make sure you save an afternoon for the Cowichan Valley, where dozens of small vineyards offer tours and tastings."

Reykjavík, IcelandReykjavík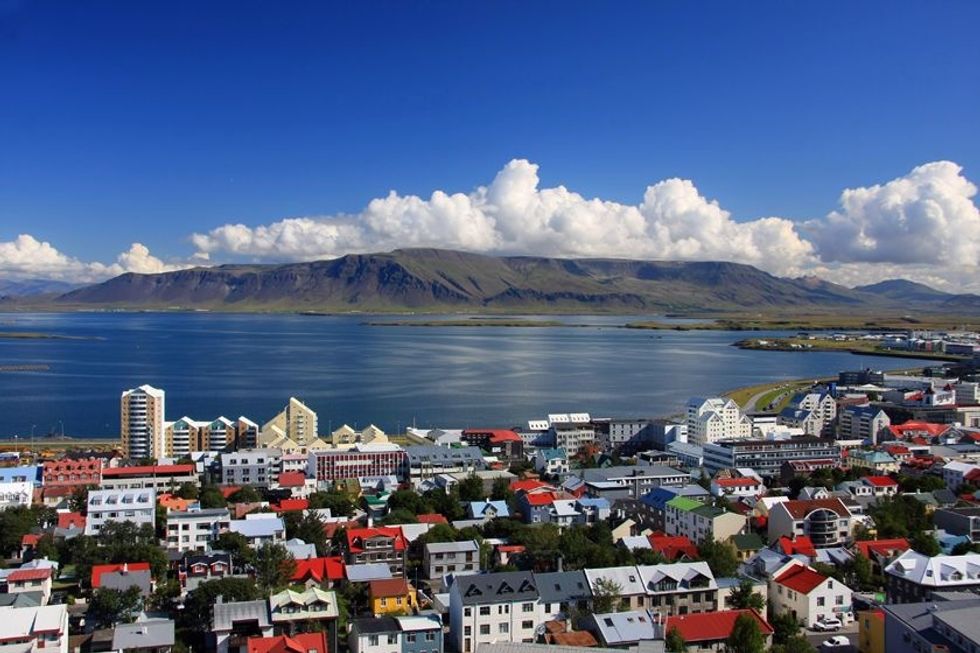 Reykjavíkbest-served.co.uk
If you are willing and able to take a long journey for a cooler vacation spot, consider Reykjavík, Iceland for an adventure you won't soon forget. While the sun is out20 hours per day in July, the average temperature remains at 56 degrees. The Street suggests to, "stroll the city's harbor or pop into one of the coffee houses or bars along the city's Laugavegur main drag and (tour) Iceland's "Golden Circle" of waterfalls, geysers, glaciers, tectonic plate divides, volcanoes and the Thingvellier valley." And bring your appetite. According to Guide to Iceland, "Reykjavík has some truly outstanding local and international cuisine. You can find restaurants that specialize in seafood or grilled meats and besides Icelandic restaurants, there are also great Thai, Italian, Indian, Mexican, Japanese or even Ethiopian restaurants to be found within the city."

The summer is heating up, but your vacation will be nothing but cool.