The best vacation I've ever been on was to Costa Rica. I went on a family vacation when I was 15, and I was surprised at how Costa Rica's beauty took my breath away. There are so many reasons why Costa Rica should be your next trip. Where do I begin?
The sun in Costa Rica is just phenomenal. The average annual temperature is 70 to 81 degrees — perfect for chilling at your resort or for going on adventures.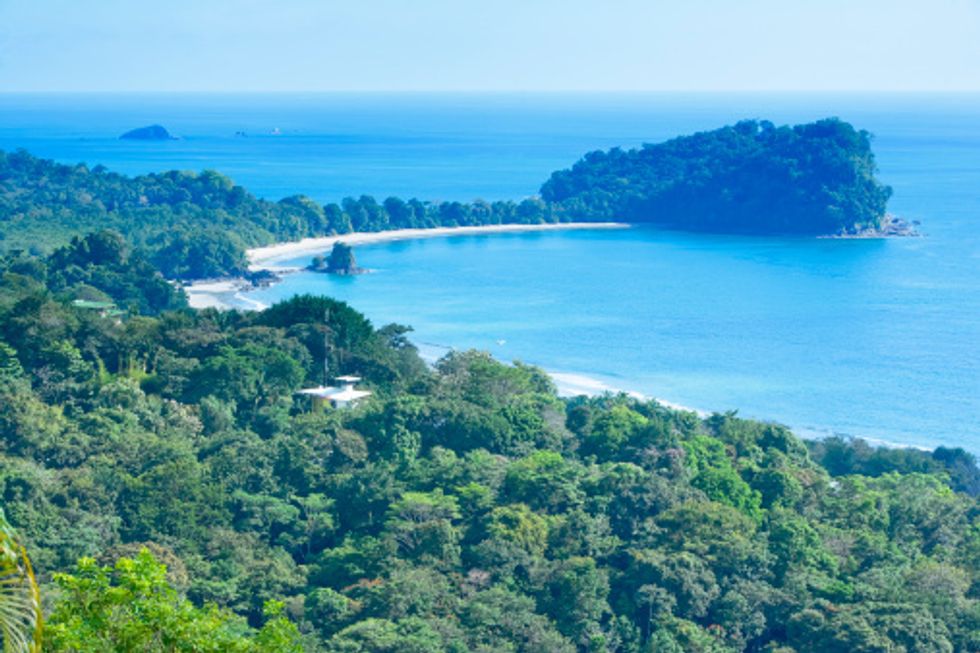 Marco Simoni
Nestled in Central America, Costa Rica is the best spot for beach-goers. They don't call it "Costa" Rica for nothing! Beaches span both the Pacific Ocean and Caribbean seashores. The Caribbean shore offers beautiful white and black sand beaches, letting visitors bask or explore the water within. The waters are calmer, allowing visitors to achieve high-quality snorkeling and fishing, as well as peaceful sunbathing. Playa Bonita, Cahuita and Manzanillo are great examples of places to enjoy on the Caribbean shore.
The Pacific Ocean shores, however, offer more water sports and touristy activities, especially surfing! The Guanacaste province is one of the most popular Pacific beach areas for tourists. Jaco Beach, Hermosa and Boca Barranca are some awesome beaches to explore.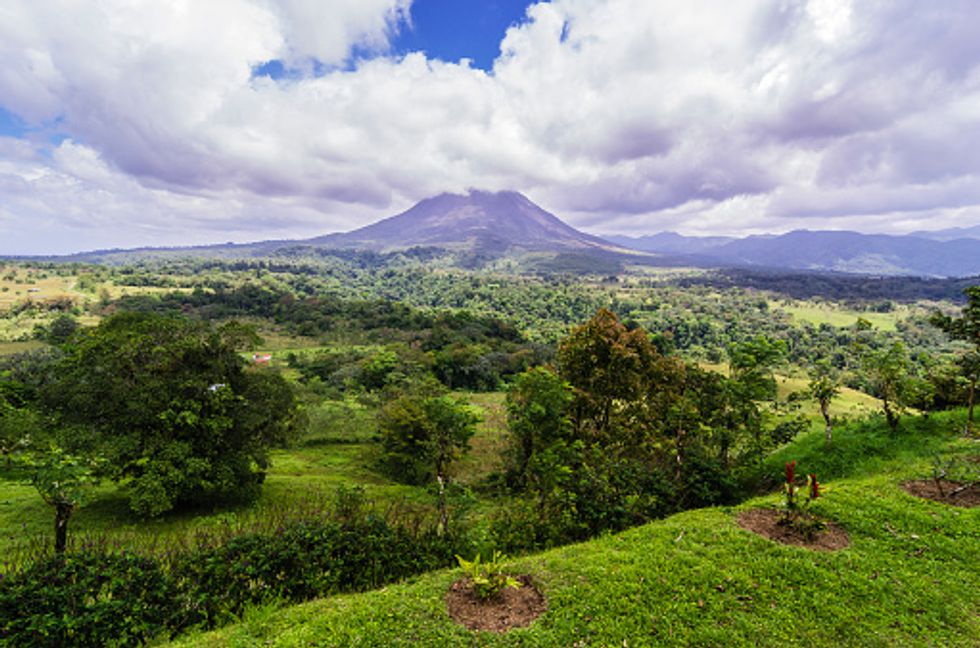 Westend61
But Costa Rica offers more than just fun on the beach. The country is home to several beautiful volcanoes, many of which offer tours and hikes. One of the most popular is Arenal Volcano, located in the northwest La Sierra de Tilarán mountain region. Arenal is the most active, tourist-friendly volcano in the country, having been classified as "eruptive" since 1968. But it is just incredible to see. When you reach the top, you can smell the fresh sulfur emanating, and you can see the volcano up close — and even check out some of the awesome, natural rubble.
And when you're done with your volcano hike, you can have your choice of several different adventures to take. Costa Rica offers white-water rafting, ziplining and bird watching, among so many other activities. Ziplining is often considered a favorite among tourists. You're flying through the jungle, getting glimpses of monkeys and other animals in the trees on an adrenaline-inducing high (no pun intended). But if you're afraid of ziplining, you can also enjoy a hanging-bridge tour. Walk across a narrow bridge through the trees and the clearing, and see Costa Rica's beautiful natural habitat. Bridges are made of sturdy materials, including aluminum, galvanized steel and concrete, creating a safe yet adventurous environment to enjoy.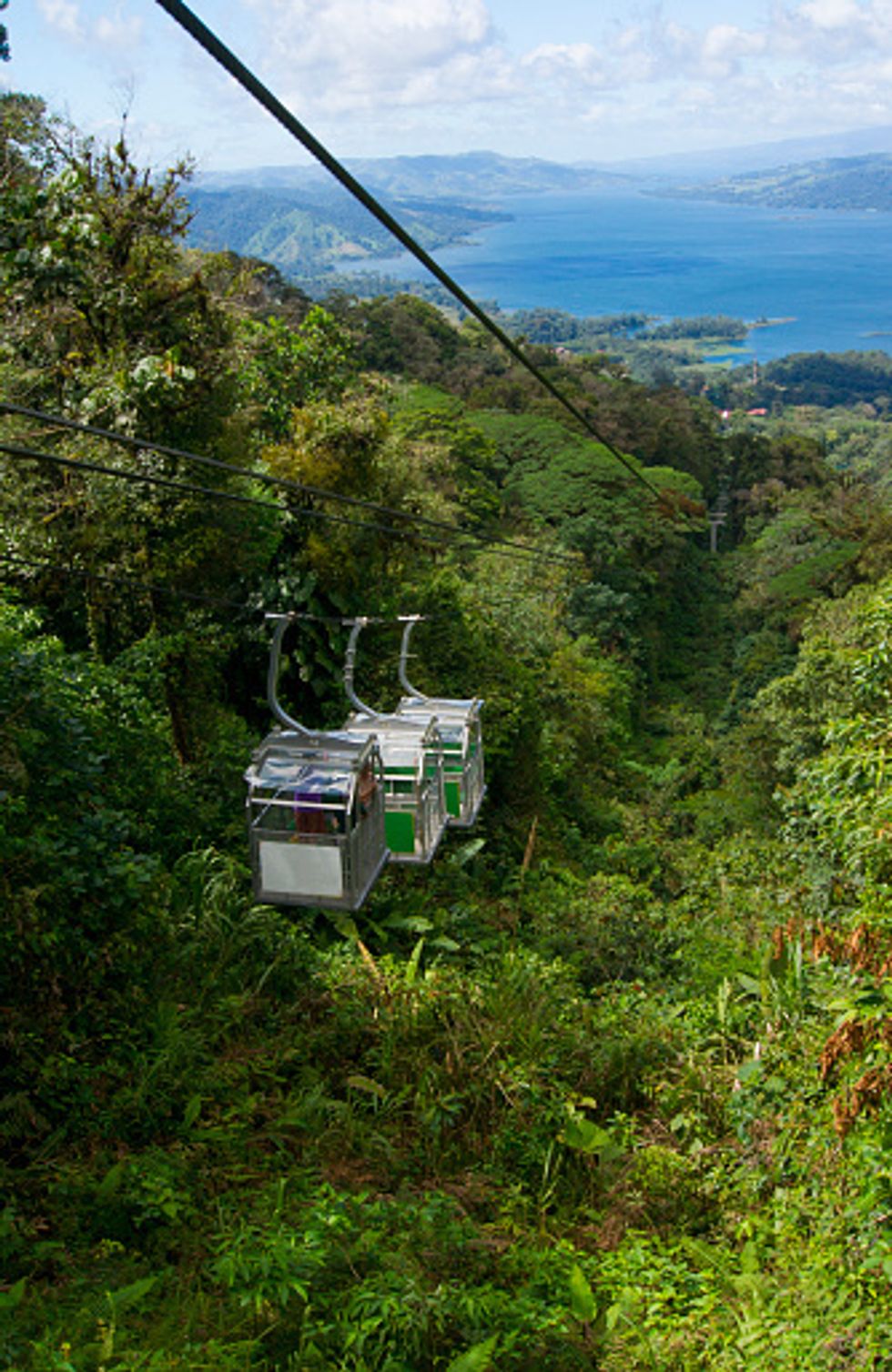 Kryssia Campos
But if even those heights make you uncomfortable, there are also sky trams. Much like a gondola at a ski resort, you are inside a car with automatically opening and closing doors. But you still get an incredible view of the rainforest, waterfalls and more.
The Tilarán region within the Monteverde forests is a great place to start when planning your adventures. Check out Selvatura Park in particular.
So there you have it! If there were any doubts about whether or not you wanted to travel to this amazing country, I bet they're all squished now. Enjoy!