With our first snowfall, it is officially winter in New York City. The air is cold, the roads are full of slush, but the party is far from over. It's time to find the coziest bars to hunker down and weather out the storms to come. Here are some of the best bars to check out this winter in NYC.
Union Hall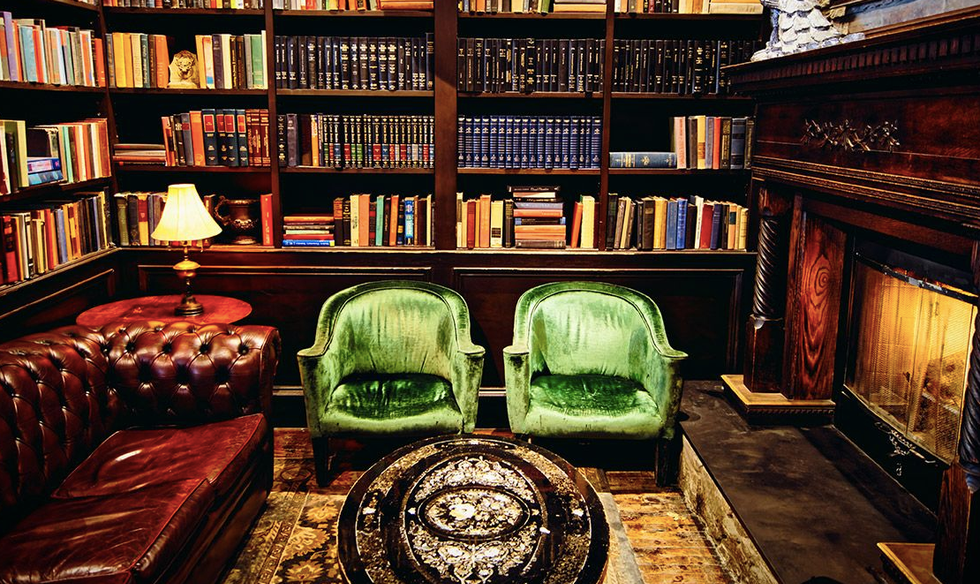 Union Hall
With plenty of space for activities you will find plenty to do in Union Hall. If you are a book lover, this library styled bar can feel like home. It's almost like a English style pub if it had a lot of room on its hands, but they offer so much more than a charming aesthetic. A bar, a lounge, a bocce ball court, a music and comedy venue… this place has it all. Big cozy chairs, crackling fires, beers on tap, and plenty of rooms for friends makes this an ideal winter location.
Arts & Crafts Beer Parlor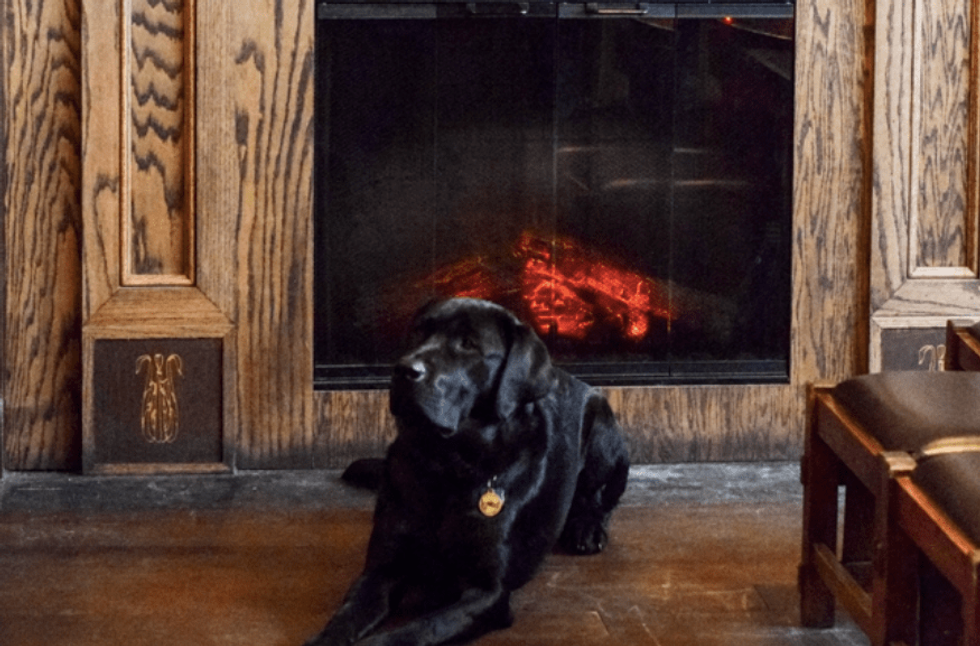 Arts & Crafts Beer Parlor
Step away from the cold inside of this bustling beer parlor. The cozy mix of brick and wooden interior has a classic New York feel while the art on display in a Greenwich village bonus. A cozy winter bonus is the fireplace, and the possibility of a furry four legged friend inside. With 24 beers on draft you have plenty to try, and even if you're a frequent guest don't worry because they are constantly putting new beers into the rotation. If you aren't a beer person they will have wine, cider, and non-alcoholic drinks to choose from.
Employee's Only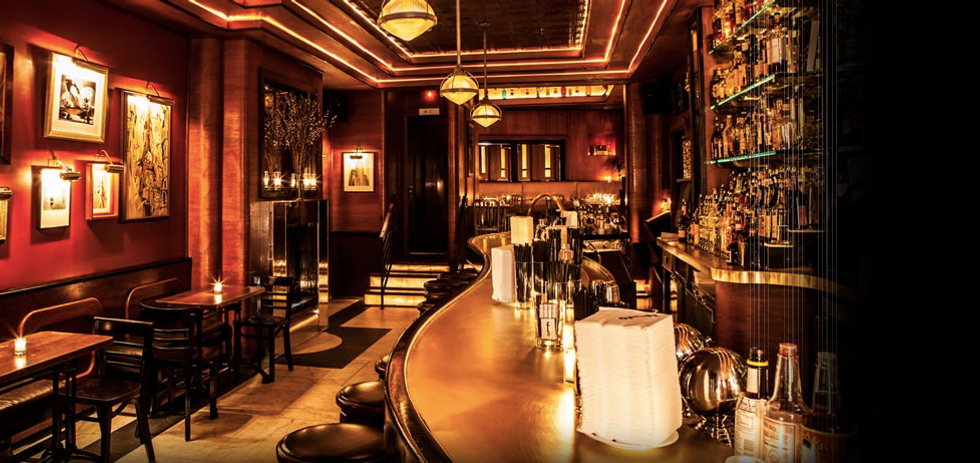 Employee's Only
For a trip to the swankier side, check out this New York favorite. Modeled in a speakeasy fashion, there is no real indication of a bar from the outside. The neon psychic sign and cryptic logo will lead you inside. This bar feels cozy and intimate, like you're an insider the moment you walk through the door. There is definitely an old world feel in this alluring and mysterious aesthetic. With incredible food and cocktails you can't go wrong with anything you order. Get out of the cold, jump back to the 1920's, and either get a cocktail or find their fireplace to warm your toes.
Weather Up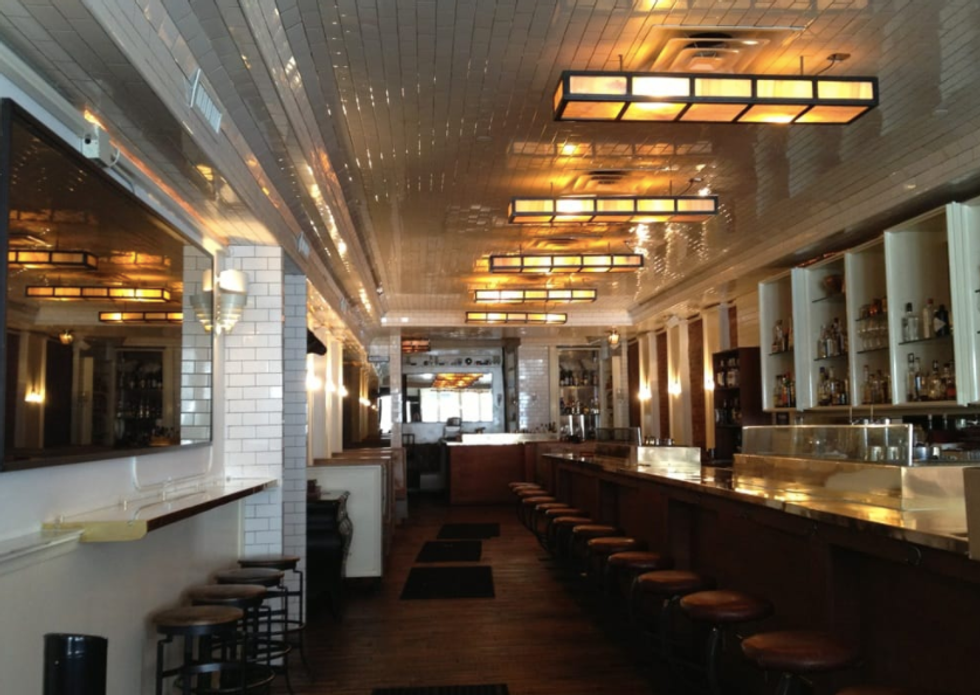 Weather UpYelp - Alison H
If you're looking for a more sleek and classy feel head to Tribeca's Weather Up. The gleaming white subway tiles reflecting the dim lights immediately makes this feel intimate, romantic, and effortlessly cool. Refined and simple there is a mixture of professionals and friends enjoying this trendy bar. If you're looking for a great winter date spot, this is it. For a foolproof good time find a place at the long bar for their Oyster Happy Hour special and enjoy the company and the view.
The Top of the Strand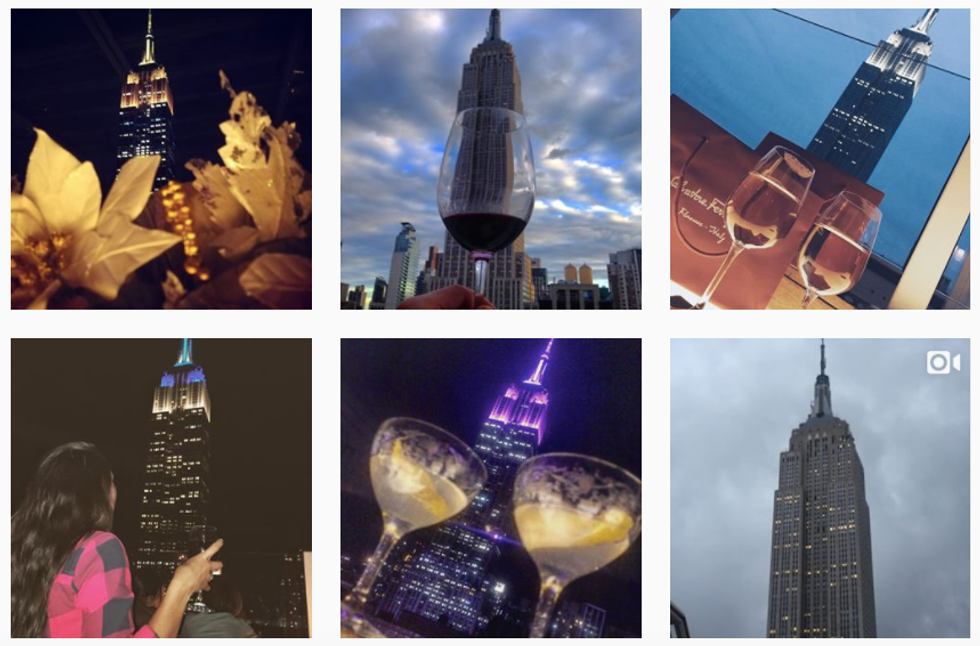 Top of the StrandInstagram
If you are looking for bar with a profoundly New York City feel this winter then you can't miss the Top of the Strand. Dead set in the middle of Manhattan and right up against the Empire State Building, this bar offers views you can only get up the 21st floor. This isn't a cozy intimate type of bar, but a more urban city atmosphere. Their retractable glass roof means they are open year round and while it is nice to be outside in the summer, the roof provides the winter temperatures while maintaining that great view.
Strap on your boots, grab your coat, head out the door, and fill up that metrocard because New York City waits for nobody. There are great places to eat, drink, and explore and they're all waiting for you just beyond the snowy slush-puddles.