There's a reason Levi's does it best. And it's because Levi's did it first.
In 1873, Levi Strauss and Jacob Davis received the patent for "Improvement in Fastening Pocket-Openings." Strauss and Davis's ingenious addition of teeny metal rivets to stress points revolutionized the common pair of work pants yielding what's known to the world over as blue jeans. The company grew to become an enormous international industry with more than 100 brands vying to follow in their footsteps.
Perfect in all the right places, creating confidence we never imagined we had, it's a material unlike any other. And yet, how quickly we forget what those baby blues did for us. We traded confidence for comfort.
The first war on pants
Enter the legging. When women were flooding the streets desperate for answers to what leggings even were. When we asked our bosses if leggings could be worn to work. When high schools mandated leggings only be worn with a top "covering the bottom..."
The second war on pants
Years later, Coronavirus swept the globe. And all pants that didn't stretch two sizes got shoved into the darkest, dustiest crevices in closets with items we weren't yet ready to part with but never want to see again.
About ten months into quarantine, the accusations against denim grew deafening. How could we have worn jeans all those years? Why do we have 25 pairs? Are skinny jeans over? Is denim dead?
Instagram: Unwarranted hate on Britney and Justin's iconic matching jean fit.
Twitter: How did we wear jeans five days a week? [retweet]
LinkedIn: Jean sales plummet amid Coronavirus.
First off: leave jeans alone. Second: we wore jeans pretty easily five days a week. Third: yeah, no duh.
I'm not saying we should be working from home in jeans, but do not throw dirt on denim's coffin. How quickly we've forgotten our favorite pair of jeans! The ones we wore to first dates, 50th dates, concerts, GNOs, and BNOS. Denim is resilient, ever-changing, and other than the tiny pockets, pretty supportive.
As we slowly - yet hopefully - emerge, now knowing leggings' rightful place and that sweatpants are virtually never flattering - one brand calls out. The original itself: Levi's. A blue-jean beacon calling us home after years away, forgiving us for our constant neglect, and with the face of Hailey Bieber.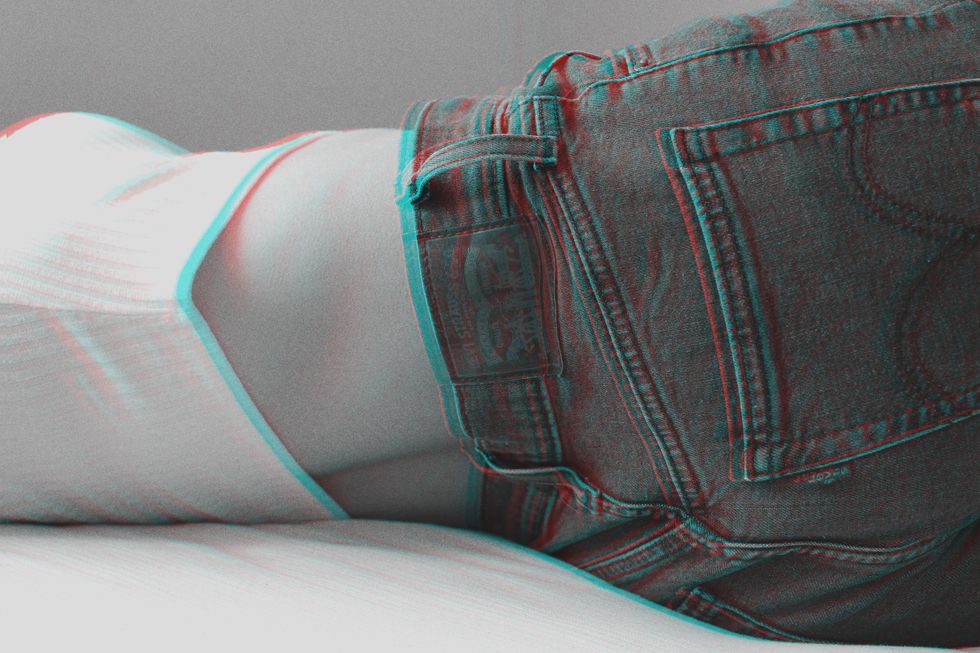 Oh, Levi's! For decades, they were chiefly associated with dads barbecuing and coaching baseball. But now superstars like Emma Chamberlain and Jaden Smith - holding out a socially-distanced hand! - are rousing us from our 100% cotton slumber.
In 2021, Levi's came out with their "Buy Better, Wear Longer" campaign. They spoke to their sustainability initiatives and raised awareness about the fashion industry's outrageous levels of conspicuous consumption. While Smith focused on reducing carbon footprints, Chamberlain recounted her favorite way to thrift.
So while Levi's is committing to eco-friendly advancements and even offering second-hand jeans for purchase on their website, I am officially committing to Levi's.
Taking in every in-seam, cut, and campaign photo-op, I discovered just how much our founding fathers of denim actually did for us.
Behold. The jean that started it all: The 501. Known as the blueprint for all jeans to come.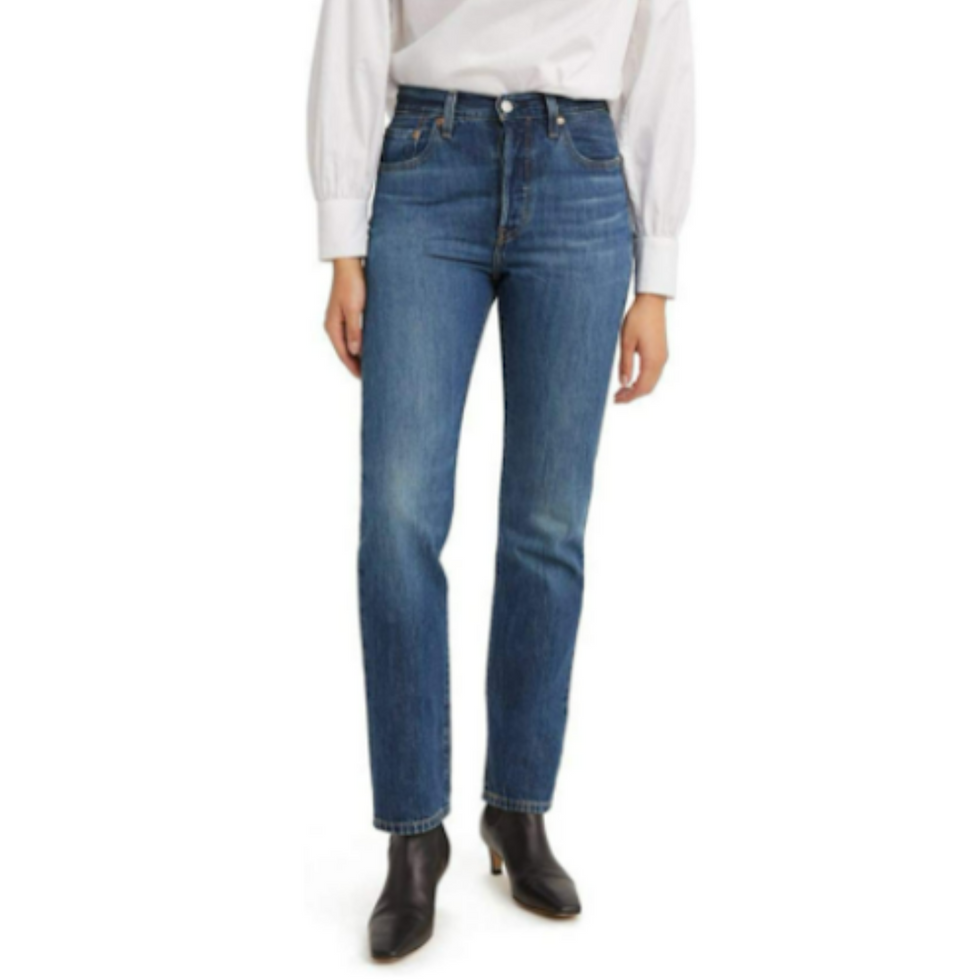 There's no need to give up the 100% cotton just yet. 501s are made of 100% cotton, feature the iconic button fly and, of course, sport the high-rise that launched a thousand high-rises. With a straight leg opening and relaxed through the hip and thigh, these features are Levi's jeans' bread and butter.
There's something about the 501 that will forever and always bring about an air of cool, casual, and classic. Those who wear the 501s are the true backbone of denim society.
Next up: The Ribcage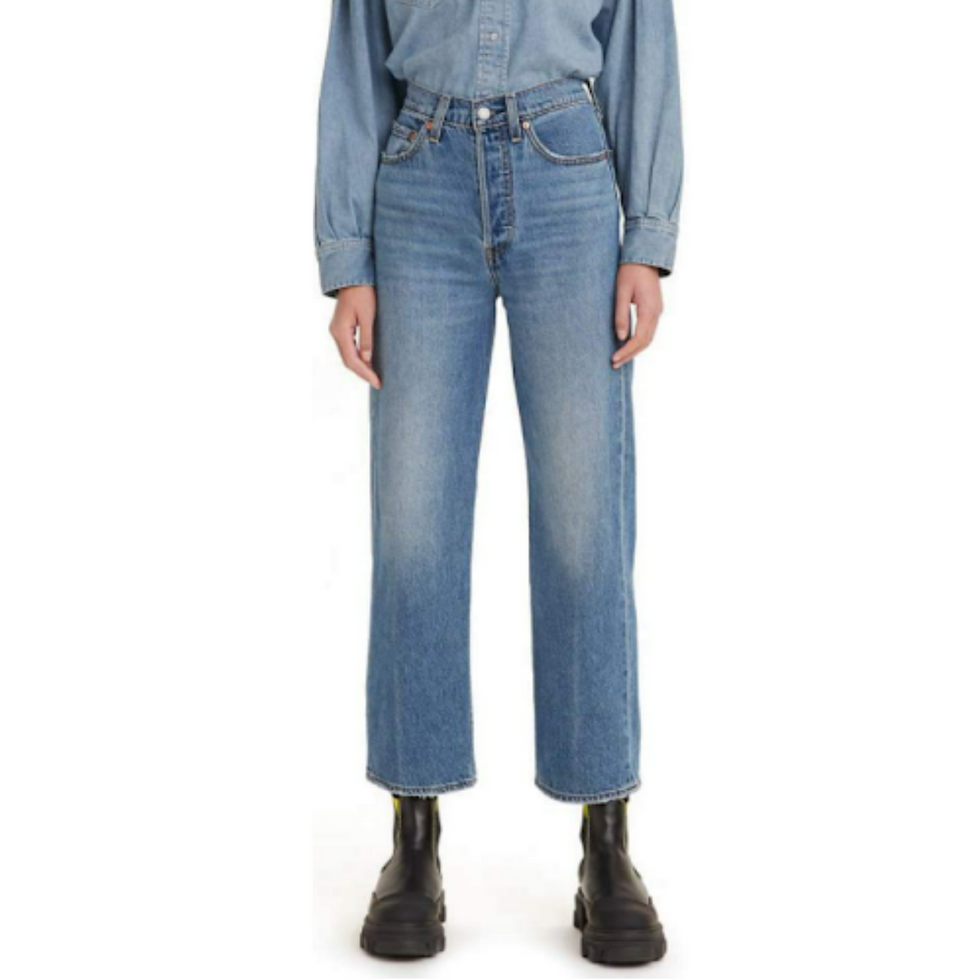 Edgier than its predecessor, it offers something familiar yet fresh. This ultra-high-rise veers away from the classic by providing a slim fit through the hips and thigh, defining waists in a way we never thought was possible.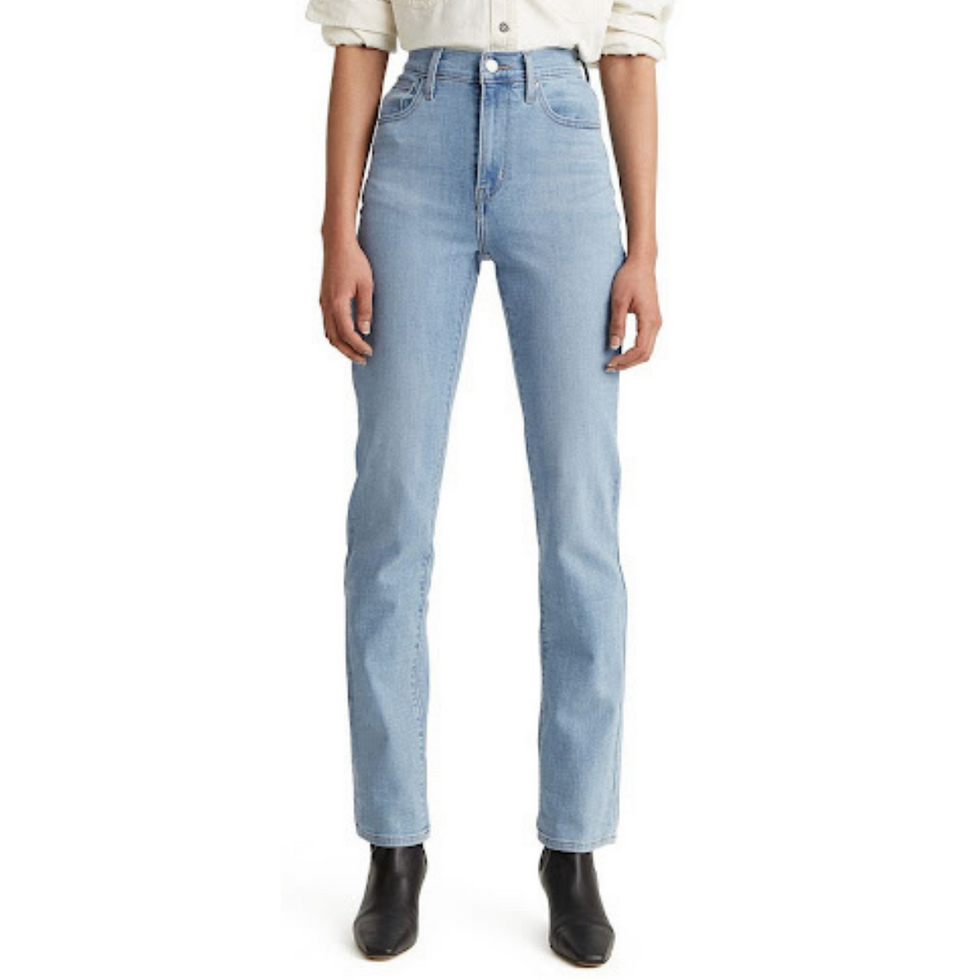 Hello again, high-rise. Perpetually the most flattering fit, Levi's really does own the patent. The 724s are the ultimate sleek base for any and all outfits. For those looking to give up the suffocating skinny, look no further.
In the face of leggings and sweatpants, no one does it like denim. There has never been, nor will there ever be a closet without jeans.
Levi's has no beginning, middle, or end; they grow and they change, and they always fit perfectly. While leggings stretch and sweatpants shrink, denim always finds a way to pull us and our outfits back together.
Collectively, we can end the war on pants. Dust off the denim and reintroduce yourself to zippers.