Picture cobbled sidewalks, alfresco cafes overflowing with people enjoying pastries with tiny cups of espresso, and ornate 19th-century romantic buildings. No, it's not Paris or Barcelona, or even the 90's darling of tourism, Prague. It's Lisbon, Portugal, western Europe's answer to a low(er) cost continental holiday.
When most people think of beautiful European cities, Lisbon isn't usually the first place that comes to mind. But this coastal gem should be on everyone's bucket list. Just a six hour flight from New York, Lisbon is full of culture, delicious eats, and extravagantly beautiful buildings, in addition to being surrounded by charming towns that are perfect for day trips. What's not to love?
Preparing for Your Trip
While many people in Lisbon speak English (especially at the tourist attractions), don't be surprised if they don't. Unless you have an international phone plan, grabbing a SIM card at the airport is probably the best purchase you'll make: you can use it to translate Portuguese and order affordable Ubers all over the city. If you have a bank card that offers free international ATM withdrawals, definitely make use of it; both banks and money-changers charge a pretty hefty fee for converting currency.
Views You Can't Miss
There is enough to do in Lisbon to spend a week there, but if you only have a few days, there are a few key attractions to check out. First and foremost, regardless of where you're staying, make sure to check out Chiando and Restaurando, two neighborhoods near the water in the older part of the city. Don't miss the Rua Agusta Arch overlooking a majestic statue in a grand piazza. For a paltry three euros, you can take an elevator (and a few steps) to the top for one of the best views in Lisbon. Turn to the east to squint out at the glittering Atlantic Ocean, and to the west you'll take in a vast panorama of terracotta-shingled houses and the century-old churches dotted between them.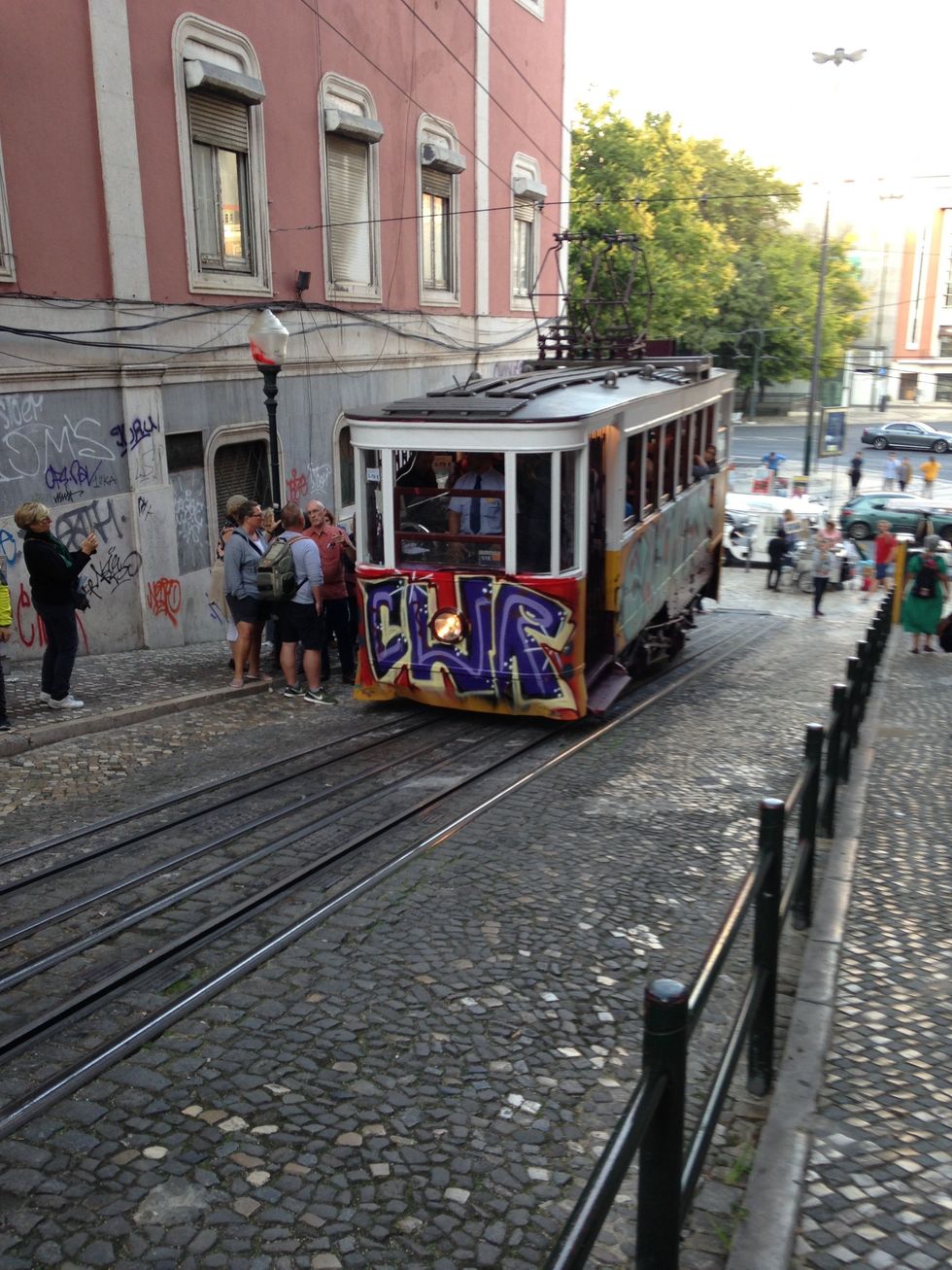 Once you've absorbed the breathtaking view, meander down to any of the Edwardian-era stops to take a tram car tour around the city. It's a far more glamorous way to see the city than wedged inside one of the ubiquitous red "hop on, hop off" buses that seem to populate every city in the west.
Buildings to Die For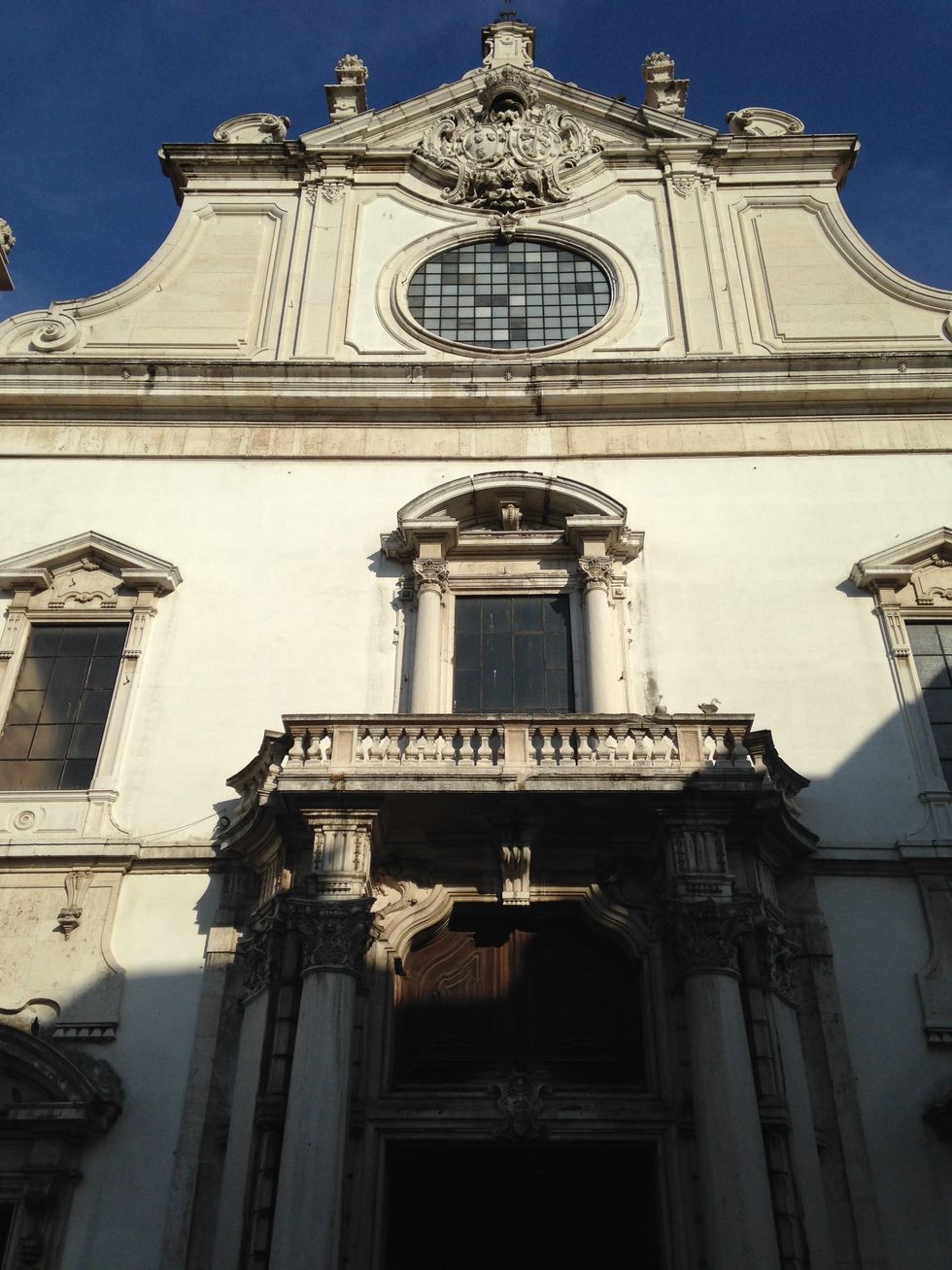 It may be missing a roof but it has one hell of a facade
If you're into ancient churches, be sure to make a pit stop at Igreja de São Domingos. Inside this roofless Gothic church, you can imagine the solemn parishioners filling the rows, hanging onto the priest's every word. It's enough to make an agnostic believe.
The magnificent Rossio train station is also a must-see. Featuring a whimsical "m"-shaped entryway covered in meticulously carved embellishment, it's one of Lisbon's most elegant buildings. While its grand historical façade is somewhat marred by the Starbucks residing next door, it's still worth a selfie or two.
One of the best things about Lisbon is that you don't even need to search out magnificent buildings – they're everywhere. Rococo-style hotels, once the residences of the wealthy and their many servants, have been converted into shopfronts on the ground floor with apartments above them. The spectacular carvings on the building doors alone must have taken an artisan months to finish.
Affordable, Mouth-watering Eats
Not only does Lisbon have a terrific culinary scene, but it's also not nearly as expensive as other European cities. Like the rest of Europe, wine and beer are quite cheap. It's not uncommon to snag a delicious table wine for under four euro, and beers are usually under three. If you hit up a local café (and not the aforementioned Starbucks), a shot of espresso will run you under one euro, and you can usually get a small coffee for a little bit more.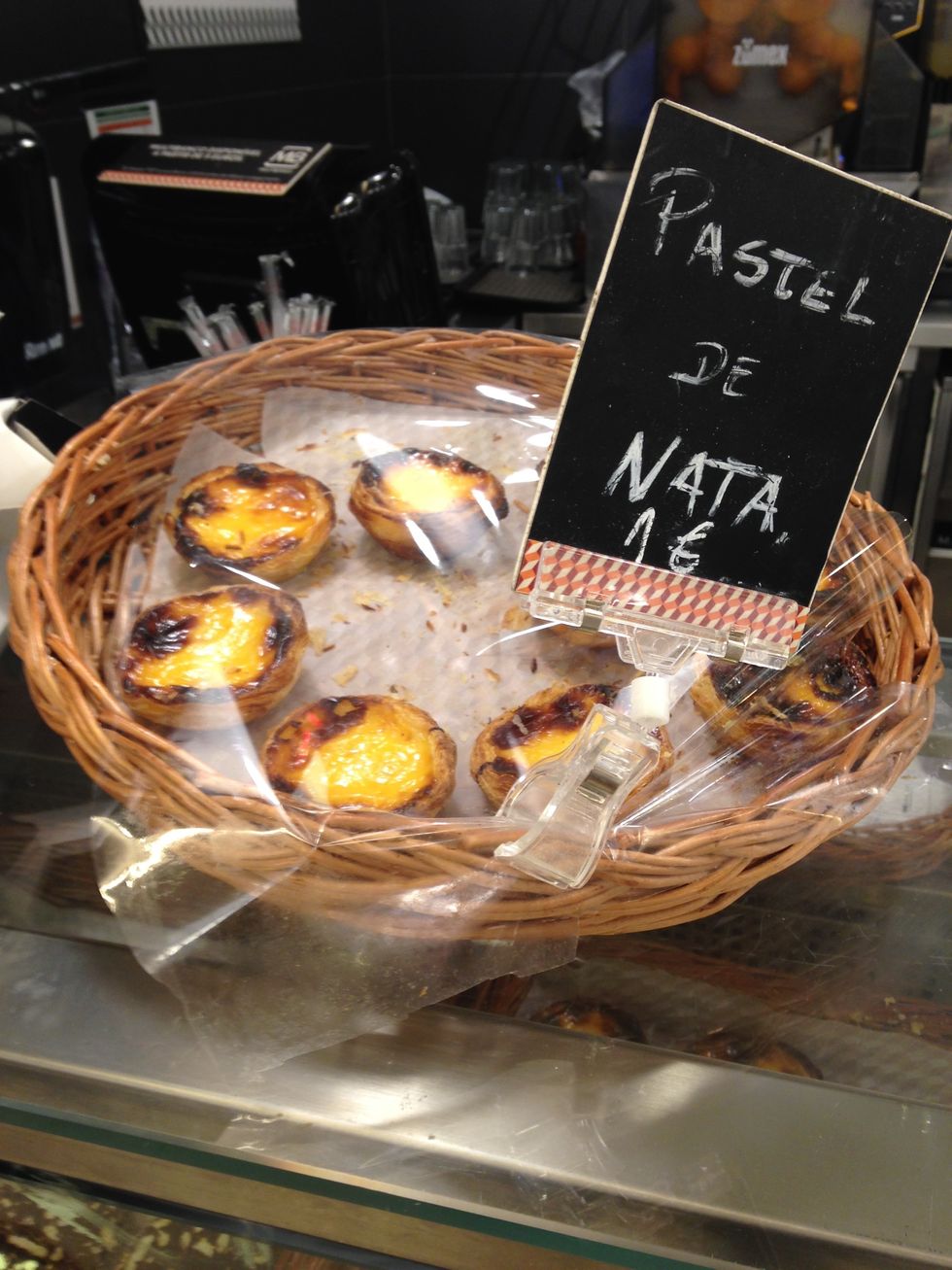 Lisbon is rife with pastelarias (bakeries) overflowing with heavenly smelling (and tasting) fresh rolls and pastries. Make sure to start at least one day with a hot cup of espresso and a pastel de nata, a local favorite. These delicious tarts are small enough so you don't feel weighed down after downing it, but substantial enough so you're not hungry 10 minutes later. Try one at Pasteleria Alcoa, which has been turning out these reliable treats since 1957.
Bacalhou, or codfish, is another local favorite. As a seaport town, Lisbon is home to hundreds of seafood restaurants, many of which boast the "best" way to prepare this particular fish. If you're looking for a little variety, Quermesse is a charming restaurante featuring all manner of local delicacies. The goat cheese puff drizzled with fig jam is a heavenly appetizer, and the octopus with onions and roasted new potatoes will melt in your mouth. After dinner, try Winebar do Castelo for an after-dinner drink of port wine and maybe another pastry. You could end up spending less than a total 40 euro on an appetizer, main course, drinks, and dessert.
For a true European market experience, stop by one of the many mercados, where you can indulge in a robust pannecinie (ham), goat cheese, and crusty bread platter, washed down with a solo-cup sized glass of sangria or local beer – for under 10 euro.
Local Shopping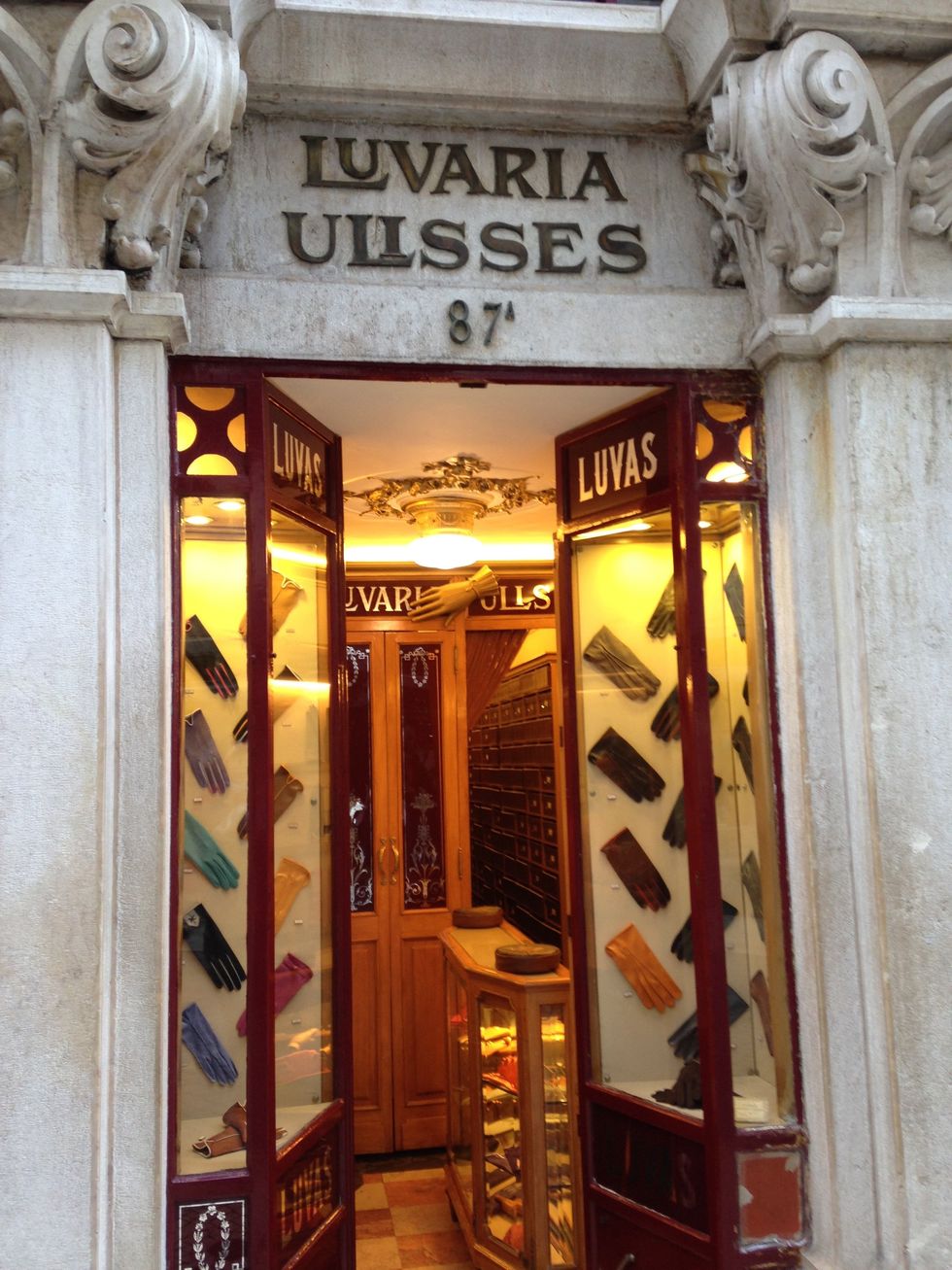 It's an intimate experience
Since a vacation isn't quite a vacation without some souvenirs, take some time to browse some of the adorable local shops like Ale-Hop and Luveria Ulisses (the world's tiniest and most elegant glove store ever). Lisbon is also home to European brands like Mango, Pull and Bear, and Zara, all featuring inexpensive trendy clothing and shoes. The city is also sprinkled throughout with antiguidade (antique) shops, where you can buy 17th- and 18th-century tiles from demolished buildings along with other antique goods. Furthermore, everywhere you'll find touristy souvenir shops touting tchotchkes like sardine-shaped magnets and cork wallets, purses, and bags. (Cork is very big there).
If you're looking for a foodie souvenir that makes buying tinned fish an experience, check out O Mundo Fantastico Das Conservas Portuguesas (the fantastic world of Portuguese sardines). Step inside what appears to be a carnival funhouse lined with garishly colored sardine tins. Even if you're not a fan of this pungent fish, buy a tin as a decorative element. It's almost a shame to open them and toss the beautifully designed wrapping.
This is just a small slice of what Lisbon has to offer. With its convenient location, affordable prices, and old-world ambiance, if you're looking for a European vacation that won't break the bank, look no further. Book a flight to this exceptional city today, before the rest of the world catches on to its charms.